Alumni wall de Havilland campus
Herts graduates think big, stand out, and are leading positive change in society and industry to make a real difference.

We are proud to showcase the success of our alumni by featuring them on our alumni wall located in the Atrium on the de Havilland campus, and here you can learn more about them as individuals and the fantastic work they are doing.
Sin Yee Kiu (Cindy) is a Managing Partner of the legal firm Wong & Kiu in Kuala Lumpur, Malaysia...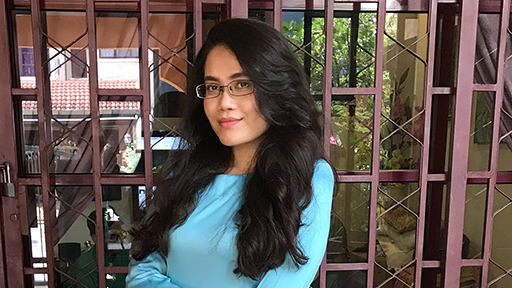 Zaimah works for Shell in Malaysia as an Operations Specialist where her role involves taking care of Shell's clients under retail and commercial fuels...