Contact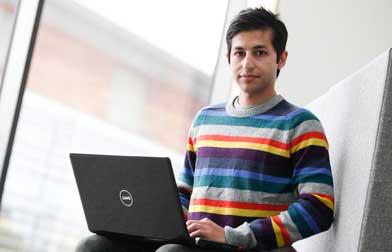 Research is supported at the University of Hertfordshire by the Research Office, the Research and Scholarly Communications Team and the Research Degrees Team.
Research Office
The Research Office supports research activity across the University in relation to research bid development for UK, EU and International grant applications:
sourcing funding opportunities
costing of research bids
research information
research impact, engagement and communication
research assessment and the REF
the provision of research-related management information
sponsorship for research in NHS and social care settings
and, training.
We publish a fortnightly Research Themes and Research Office Newsletter, distributed by email to all staff, which details new funding calls, research events, research news and training opportunities. Information is also distributed via our twitter feed @UHertsResearch and through Yammer.
Research and Scholarly Communications Team
The Research and Scholarly Communications Team co-ordinates and delivers a range of library and computing services in support of research excellence. Our offer is wide-ranging over the research and researcher's lifecycle and includes:
post-graduate training
maintaining research information and systems
safeguarding working data
managing the University's publication workflow, supporting open scholarship
publishing the highest quality materials via UHPress.
We look after:
maintaining and developing the Research Information System (RIS) and the University's open-research repository (UHRA)
systems and support for research data management (RDM)
curating and validating research outputs, including advice and action on Open Access
publishing monographs and other books
giving advice about the placement, licensing, promotion and impact of the University's published work
publication insight, metrics and strategy.
Research Degrees Team
The Research Degrees Team assists research students and supervisors with all aspects of student administration from:
enrolment to examination
providing a programme of training designed to support and develop research students and supervisors
expertise on University of Hertfordshire research fees policy
guidance on University procedures and regulations.
Get in touch
If you have queries or comments about our research, we'd love to hear from you and are here to help.