Contact us about research at the University of Hertfordshire
Who to contact
If you have queries or comments about our research, please get in touch – we are here to help.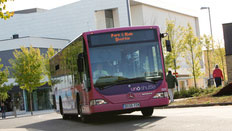 We are located in Hatfield, just 20 minutes from London's Kings Cross. Come and take a look around....
View maps and directions
You'll find some of the brightest academic and research staff at the University of Hertfordshire. Find out more about the staff who conduct our research...
Look up staff and view profiles