Gavin Beard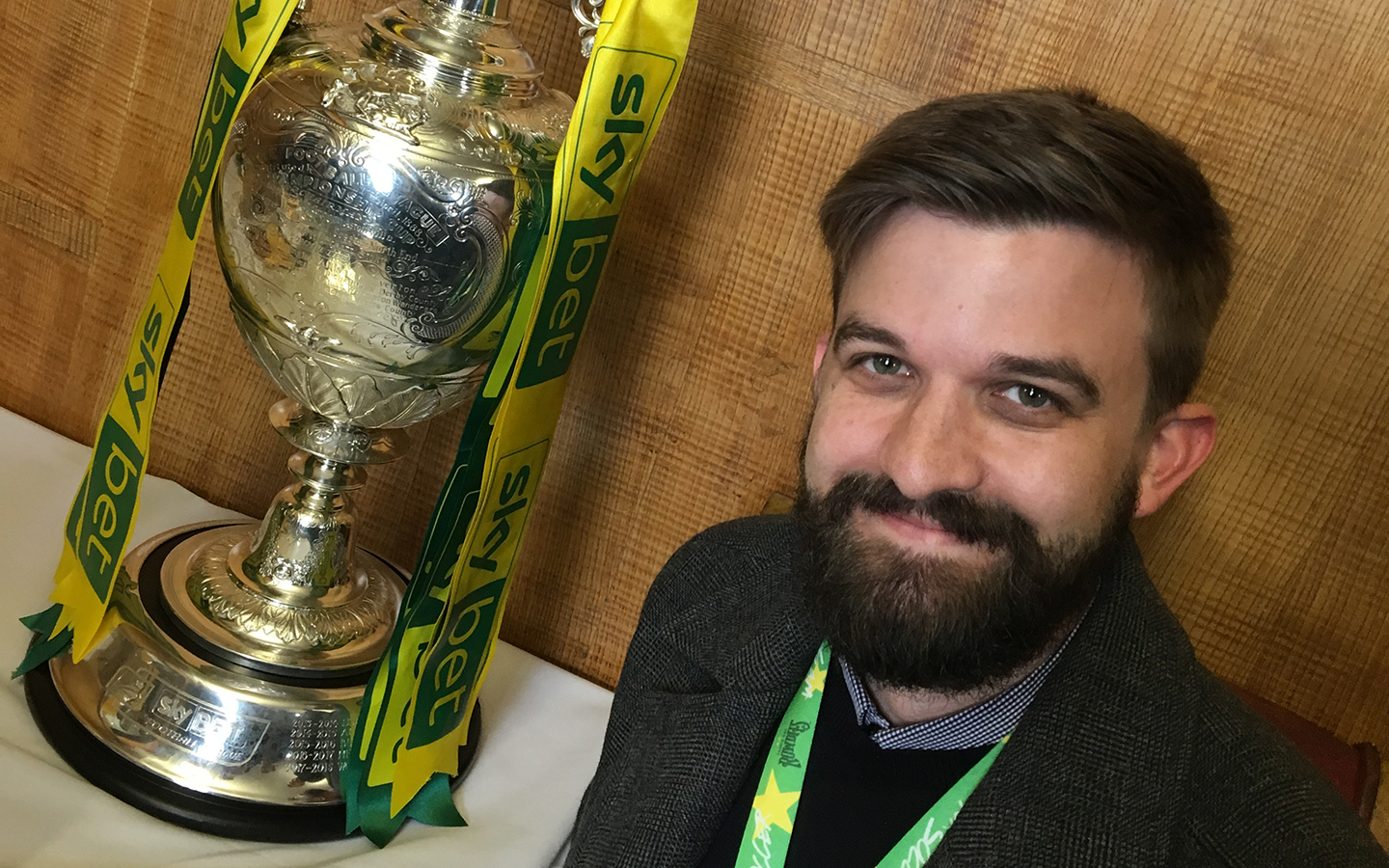 Career Success
Gavin leads the Marketing Team at Norwich City Football Club and is also responsible for the marketing activity of Delia's Canary Catering brand. He says, 'The Head of Marketing position is an incredibly varied role. One day I could be leading the campaign to promote the new kit, the next I'll be marketing a Take That gig at Carrow Road. My ultimate goal is to support Norwich City FC to become an established Premier League team.'
Gavin is commercially focused, with experience in brand development, campaign management, and digital marketing and he has previously held marketing manager roles at large companies such as Ladbrokes Coral, and BT Sport.
Life at Herts
Gavin attributes the success of his career path to the opportunities he had at Herts.
'The variety of modules and the exposure to different disciplines within my course were extremely useful. This included coaching, science, and business and helped me understand what I favoured. It was clear after my first year that business and marketing were what interested me the most. This was crucial in helping me determine my career path.'
'I worked with the ERASMUS* team to find a pathway to help me study this abroad. I then studied business in Valencia for a year and it was an experience I'll never forget.'
Gavin chose to study at Herts for a campus lifestyle. He says 'It felt like you were truly immersed in the university experience having two campuses in one place. The sporting facilities at Herts are excellent, the Forum was great for a night out, and local towns like St Albans provided a weekend retreat with friends when needed!'
Advice for students and graduates
Gavin recognises that a university award gives you options to explore different career choices and that hard work can lead to working for some incredible organisations like Norwich City FC. His advice to others is, 'Be willing to work your way up. University develops life skills and gives you an incredible experience, but don't assume your career path will be ready and waiting for you. Know your value but be willing to put in extra hours to get your foot in the door of an organisation. Use LinkedIn to network in industries you like the look of; it's an invaluable tool.'
*The University of Hertfordshire is currently a member of the EU Erasmus+ Programme which provides funding for student and staff exchange with our partners in Europe.
Be willing to work your way up. University develops life skills and gives you an incredible experience, but don't assume your career path will be ready and waiting for you