Living on campus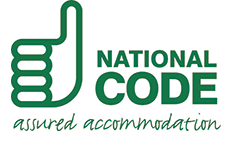 Living on campus gives you the freedom to experience university life hassle free. With lectures, libraries, shops, cafes and pubs all close by, you can focus on what's important rather than the last bus home. Plus, living on campus is a great way to make new friends.
24/7 support
You'll benefit from 24/7 support 365 days a year from our security team, student support officers and resident assistants. Whether you are locked out of your room, need an emergency repair or are feeling unwell, there is always support on hand. Our campus support team are also here to support your wellbeing. If you ever feel worried, anxious or depressed there will be someone for you to talk to in confidence. So whether you'd like to talk about exams, personal relationships or something else, we're here for you.
Your room
Our halls of residence are individual flats that house up to 12 students. There is a range of different styles. Some flats have single, double or twin bedrooms, which either have an en suite or shared bathroom. If you share a bathroom, this will normally be with one other person. There will be a shared kitchen where you'll have your own cupboard to store food. You can also choose a studio room, where you'll have an en suite bathroom and your own kitchen facilities. Read our licence agreement to find out more.
College Lane campus
Accommodation on our College Lane Campus is close to lecture theatres, a gym, sports pitches and the library, study centres and social spaces. You'll have easy access to services such as Careers and Employment, Hertfordshire Students' Union, Student Wellbeing and the key for spiritual guidance. Plus, we have cafes, a shop and a bar all on site. With everything close by, you can study, exercise and hang out with friends as much as you'd like, knowing there's support on hand when you need it.
de Havilland campus
Halls of residence on de Havilland Campus are close to the refectory, lecture theatres and library. Hertfordshire Sports Village is at the heart of the campus and is home to a climbing wall, swimming pool, squash courts, a gym and sports pitches. Plus, you'll be close to the Weston Auditorium (a film and live performance venue). You'll have access to student services such as Hertfordshire Students' Union, student shop, study abroad office and our multi-faith space. This means you'll never be fair from a dip in the pool, lectures or places to catch up with friends.
W

ant to find out more?

We've got lots of information for you. Perhaps you want to find out about the finer details of living on campus or how to pay your deposit? You'll find everything you need below, including our licence agreement.