World-leading research
Herts research ranked in UK's top 25% of all universities for research impact
The Research Excellence Framework (REF) has published results, showing that the University has achieved a significant rise in overall rankings, performed exceptionally well in the 'research excellence' category, and experienced the highest rise of any university in the sector in the research impact ratings.
Read on to find out more about our results.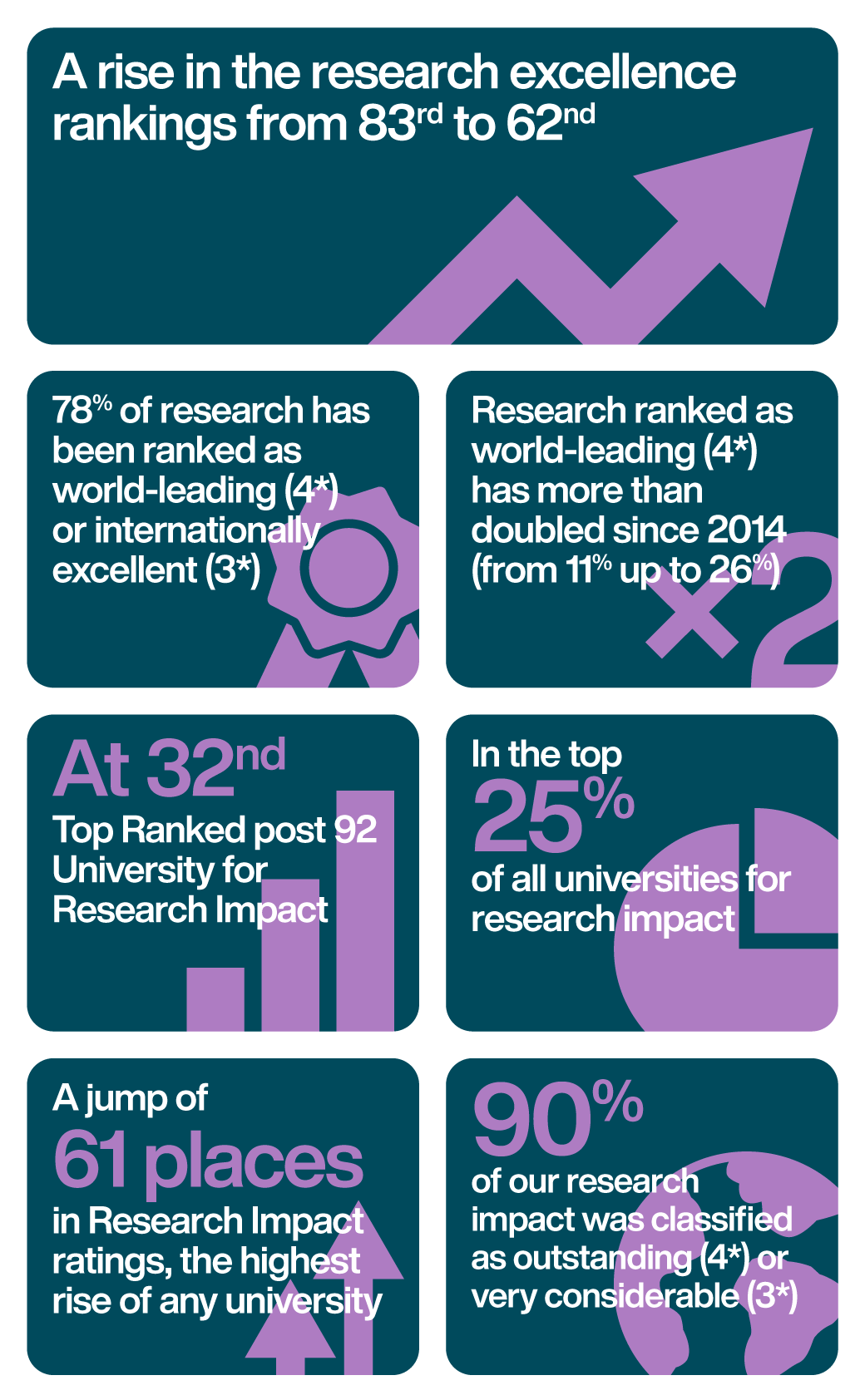 Results highlights
The University submitted 346 members of staff to REF 2021, an increase of 58% from 2014. This figure has been significantly boosted by an increase in early career researchers and broadening the research opportunities on offer to a wider community of staff, creating a more sustainable research environment.
Our research is supported by our investment in enhanced research facilities – including the University's £61 million Science Building, and a new multimillion facility for Physics, Engineering and Computer Science, currently under construction and due to open in 2024.
The full REF results can be found on the REF 2021 website.
What is REF?
Held every 6-7 years, REF is a nationwide assessment of the quality and impact of research at UK higher education institutions, based on evidence submissions that detail research outputs, societal impact and benefits, and the institution's research environment. The REF results are presented using a star rating up to 4* for overall research excellence, as well as research impact.
Overall results: 4* for world-leading, 3* for internationally excellent
Research impact results: 4* for outstanding impact, 3* for very considerable impact
You can read some of our outstanding REF case studies below.