TVAD - Theorising Visual Art and Design
Theorising Visual Art and Design (TVAD) is a multi and inter-disciplinary research group in the School of Creative Arts.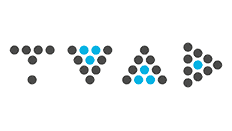 The aim of TVAD is to explore the relationships between material, object, text, narrative and image as they emerge within contemporary art practice, applied arts, design, film, digital and text-based media.
TVAD research includes practice-led and practice-based methods, in addition to text-based historical and philosophical methods.
Our researchers examine issues and analyse assumptions of historiography, methodology, epistemology and pedagogy in the creative arts and design.
Research areas
The TVAD research areas include:
relationships between text, narrative and image
contemporary practice, criticism and histories of art, design and the applied arts
theories and histories of art
space, gender and visual culture
design and material culture in the 20th century
historiography, methodology and pedagogy related to art and design
the definition, role and value of art in society.
TVAD holds monthly meetings on Wednesday 1-2.30pm throughout the academic year where we hold informal lunchtime discussion groups and lectures.
We are able to supervise research degrees in a variety of theory of art and design related subjects. We are particularly interested in new doctoral research into:
design histories,
the theory of art as written by artists,
heritage,
history of modern and contemporary art,
the history of writing about design.
Please contact Dr Alana Jelinek Theorising Visual Art and Design Group Leader, if you have subject specific enquiries or visit our Doctoral College for more information on research degrees.
Annual International TVAD symposium 2023
Theme and Call for Papers November 2022
Provocation: to be confirmed.
Previous Symposia Papers are published in Writing Visual Culture