Heritage, Cultures and Communities research
This research theme spans a wide range of research that explores different cultures, heritage, and the ways in which contemporary communities create identities and social cohesion. It encompasses a variety of human endeavours from questions of ethics, faith, and gender, to the use of AI in the design of public spaces and buildings.
Researchers within the theme of Heritage, Cultures, and Communities investigate how these and other topics are translated and mediated through performance, narratives, images, and material cultures. Ultimately, we are working towards an improved future for our cities and communities.
The breadth of research within this theme highlights the interconnectedness of contemporary cultures and the ways in which our past and present influences our thinking about our future.
Explore our key projects and find out about our links to the research centres and groups, degree courses, and PhD opportunities that come under our research theme.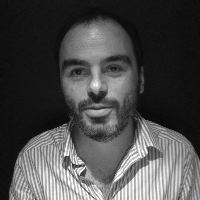 Professor Constantine Sandis, FRSA
Constantine Sandis is a Professor of Philosophy in the School of Humanities. His primary research relates to the understanding other people across different periods and places, as well as the explanation of the behaviour of (human and non-human) beings more generally. He also works on related issues in cultural heritage ethics, AI Intelligibility, gender, and Wittgenstein.
His publications include The Things We Do and Why We Do Them (2012), Cultural Heritage Ethics (2015), Character and Causation: Hume's Philosophy of Action (2019), and Raisons et responsabilité (2021). He is currently working on a book on How to Understand Others (for Yale University Press). In his role as theme champion, he is keen to support early career researchers as well as more experienced colleagues, to create a research environment that encourages fruitful collaboration and exchange across subjects and schools.
Research Centres and Groups
Heritage, Cultures and Communities research at the University of Hertfordshire takes place across a number of Research Centres, Groups and disciplines:
Doctorates, degrees and courses
We offer one of the most diverse range of research degree programmes in the UK.
Visit our Doctoral College to find out more.
Get in touch
For more information about our Heritage, Cultures and Communities theme, please contact Professor Constantine Sandis.