Health and Wellbeing research
Poor health impacts on the quality of life of those directly affected as patients but also on families, health systems and societies. Achieving and maintaining physical, mental, emotional and social health and wellbeing for all members of society is a major world-wide challenge.
Our research is focused on improving mental and physical health and wellbeing across the human life span. We can draw on a wide range of disciplines including health science, biomedicine, biomedical engineering and medical humanities, to produce research that makes a difference to people's lives and that informs health care policies, patient care and therapies.
This page gives you direct access to some of our key projects and offers links to the Research Centres and Groups, degree courses and PhD opportunities that come under the Health and Wellbeing research theme.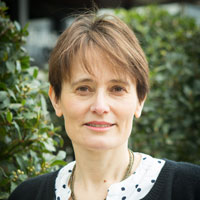 Frances Bunn
Frances Bunn is a Professor in Health and Complex Conditions. She is a nurse by background. Her research focuses on older people with complex needs including those with dementia and comorbid conditions such as diabetes.
Her work includes NIHR funded studies on the diagnosis and treatment of dementia, the organisation and delivery of health care services for people with dementia and a comorbid condition, dementia case finding, the management of diabetes in people with dementia, end of life care for people with dementia, and shared decision making for older people with complex health and social care needs.
Research Centres and Groups
Health and Wellbeing Research at the University of Hertfordshire takes place across a number of Research Centres, Groups and disciplines:
Doctorates, degrees and courses
We offer one of the most diverse range of research degree programmes in the UK:
Visit our Doctoral College to find out more.
Get in touch
For more information on our Health and Wellbeing theme, please contact Professor Frances Bunn.