BA (Hons) Education
Due to the ongoing Coronavirus pandemic, examinations may be replaced by an alternative form of assessment during the academic year 2020/2021. Please refer to the Programme Specification on these pages for further details.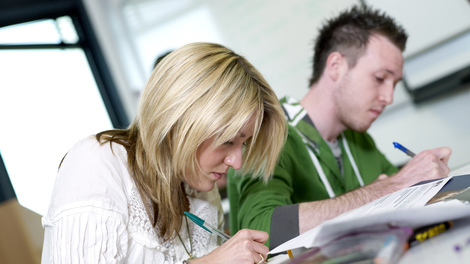 Prepare for a career in education in an area of your choosing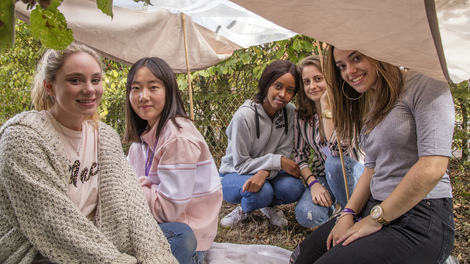 Specialise in SEND, teaching and learning, or outdoor education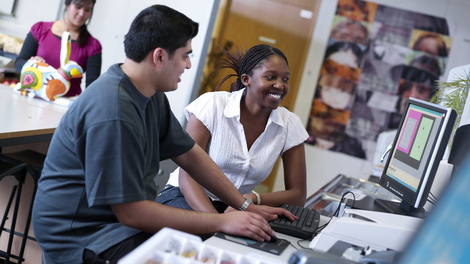 Develop employability skills through work-based learning
Key information

UCAS code

X305

Institution code

H36

School of study

School of Education

Course length

Full Time, 3 Years
Part Time, 6 Years

Location

University of Hertfordshire, Hatfield

Entry requirements

UCAS points: 96

A Level: CCC

BTEC: MMM with an overal merit profile in 45 credits at Level 3.

IB: 96 points

The University of Hertfordshire is committed to welcoming students with a wide range of qualifications and levels of experience. The entry requirements listed on the course pages provide a guide to the minimum level of qualifications needed to study each course. However, we have a flexible approach to admissions and each application will be considered on an individual basis.

All students from non-majority English speaking countries require proof of English language proficiency, equivalent to an overall IELTS Academic score of 6.0 with a minimum of 5.5 in each band.

If you do not have the required IELTS Academic or equivalent for direct entry on to your degree programme, our Pre-sessional English and International Foundation courses can help you to achieve this level.

Sign up for alerts
Why choose this course?
Belonging to a learning community.
Joining a university is joining a culture. We co-create this culture through the way we behave:
as open-minded scholars
as caring individuals respectful of each other's stories and ideas, and by
making the best use of the rich resources the University has to offer such as studying the core texts and beyond.
In this spirit, and throughout the programme, you will:
routinely be encouraged to share your works-in-progress in both face-to-face and online environments
be given tools with the expectation that you'll use to think reflexively about education and your own learning journey; and
be given many opportunities to experience and explore real work environments inside and outside the University that will help to prepare you for the next phase in your journey.
What's the course about?
The BA (Hons) Education Degree provides important multidisciplinary tools for studying education. It selectively draws from fields such as history, philosophy, psychology, sociology, linguistics, and economics aiming to promote critical understandings of such things as teaching, learning, curriculum and assessment. Importantly, it considers the moral, social and political issues which intertwine with these, such as inclusion, access and equity.
Education is important to the world. Studying it to the best of your ability is to exercise an equally important responsibility.
Level 4

Study abroad

This course offers you the opportunity to study abroad in Year Two through the University's study abroad programme. Study abroad opportunities are available worldwide and in Europe under the Erasmus+ Programme.

Work placement

You will undertake one work or community-based module at each level of the course. Throughout the course you will reflect on, and analyse, your own practice and experience. You will be supported in this through seminars, lectures and tutorials, on campus or online. These work-based enquiry modules (WBEs) aim to provide you with:

the opportunity to experience real world contexts
a chance to critically explore the social, communicative and organisational dimensions of a range of workplace contexts, and
the tools and experiences to develop your employability skills.
Check out our student blogs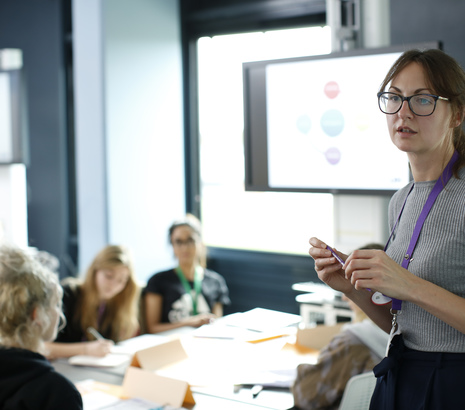 Student Blogs
Katie - Week at a glance
My week at a glance
My week as a third-year student always started with ensuring that I had prepped for the week ahead for example sorting travel to and from university as a disabled student this had to be done in advance as much as possible so that I could get the right assistance and deal with any issues that a rose on the day. I would recommend you check your timetable every day for any room changes. Once I established my days when I was in university, I had a routine and it was easier to manage my anxiety.
Lectures are more intense as there is a lot of information to take in either 1 or 2 hours so make sure you have different notebooks for each module this will help you keep organised and have everything in one place and when you come to writing your assignment, this will be a god send trust me!! Also, listen to the tutors, they are there to help you. As a disabled student I had a Study Needs Agreement which meant that I was able to have lecture slides a few days before the lecture so that I could read and make notes and I had scribe to help me during my time at university as I couldn't lip read and make notes at the same time this was essential to my journey at university as this made access a little easier.
Once I had logged on to Studynet and got the information, I needed for the week I printed everything I needed and put them in the folder for the specific module with notebook. I would always have sub sections in my folder like 'My Notes' with dates and headings so I could refer to them and I had a copy of the module guide to refer back to so that I can link my notes to sections in my folder.
Seminars follow on from lectures, but they are in smaller groups so you're able to work with fellow classmates and discuss the topic in more detail with the tutor. I would make sure you have your notebook ready as the seminars you will attend have more information to help with your assignments. This is the time to ask questions about the module or topic that is being discussed that week.
After the seminar I would have an hour break to have food etc this is where I would recommend you switch off either listen to music or just chat with your friends before the next seminar otherwise you will struggle in the last seminar of the day. Drink something with sugar or eat chocolate to help you will the last bit of energy. I also used any spare time I had whilst in university to see the student engagement team in the School of Education to help with my academic writing. This service is brilliant and they are lovely team!
On Fridays I tend to be more tired so just take your time and make sure you have prepped, and this will help with any work given to do at home. Time keeping is essential I found that I needed at least the evenings off during the week when I was at university. The days when I was at home not going to university I would do extra readings from the reading list then the other days I had days off I did my work as a governor at a special needs school and then spent time with family and friends.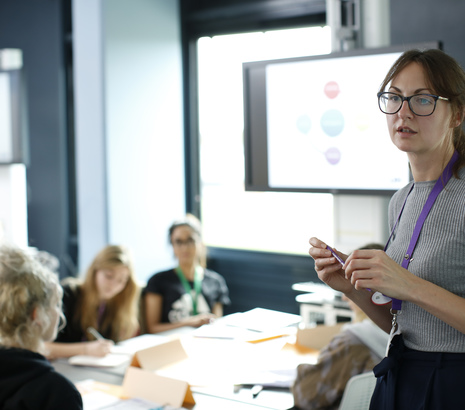 Student Blogs
Katie - Why I love education
What I love most about my course
I loved my course because we learnt Psychology, History of Education, Contemporary Ideas and Philosophy what is education in my first year to give you a different view what education is about and then you was able to decide if you wanted to general overview of education or be more specific and I chose special education needs as I wanted to understand in more detail about special education needs what it meant in different context.
In my second year I learnt more about special education needs and what is inclusion I was able to explain what Cerebral Palsy is to my fellow class mates and we had real life experiences from other people who had different disabilities talk to us which gave me the opportunity to see it through their eyes and I became to see things differently not everything is as straight forwarded as I first thought.
We were given the chance to have work experience within our modules and I really enjoyed this part of the course as I was able to go back to my old school and do my work experience there as I was able to go to two schools: Lonsdale and Nobel and it was nice to see how much they have changed for the better and I was able to improve their access as they asked my opinion and they have used some of my suggestions that I put forward.
Working with my teacher again was one of the highlights as he said I'm still the same person; passionate about people seeing passed the wheelchair and I have had other students with disabilities come up to me asking who I am and they want to be as confident as I am! This gave me a different idea of what I wanted to do within education, which I will discuss further on.
With the new knowledge that I had gained helped me with my work as a governor as I was able to articulate my views very well and some of my ideas that I have suggested have been used at the school. We were also the opportunity to learn about research and all the terminology, so we had the skills ready for our final year.
They say final year is the hardest and I totally agree it is but that is the challenge as learning is not always meant to be easy. We only had 1 lecture a week for the research Project in semester A, the rest were seminars to do with Research and Special Educational needs. Research Project was split into two 2 sections: a proposal of our research Project and presenting it as a presentation. This gave the tutors insight to how we thought through our question as it had to be a small example due to the time restrictions so that we focused on the question we wanted to answer my question was
I was grateful for this as I was able to use the proposal plan as my main structure for the writing part in part 2 which saved me so much time and effort. I would suggest that you use part 1 of the research as your layout in part 2.
On a personal level my time at Herts has been amazing even with the challenges that I had to face within the university and School of Education are amazing team to be a part of as they supported me to voice my ideas and express them to the relevant people.
As stated previously I was passionate about people seeing passed the wheelchair and because of my personal challenges at university. I then realised I wanted to start my own business as a disability awareness coordinator as I feel that I can educate people on how to how to communicate with people with different disabilities. I have my Canine Partner still waiting for my partnership and I will have him work alongside me in this new journey. So, I have new experiences happening in my life after university which is exciting.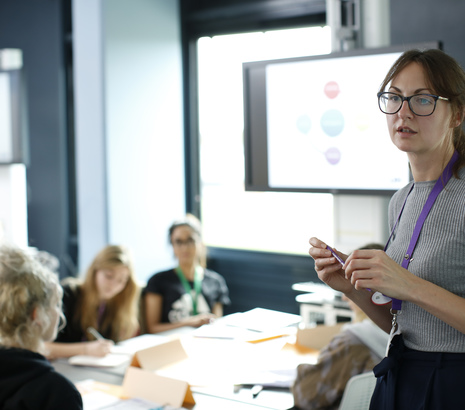 Student Blogs
Katie - Why I chose herts
Why I chose Herts
I chose herts because I could commute from home, also I had to take my care needs into consideration. Herts offered me the course I wanted to do which was education needs with special education needs. I wanted to learn more about special education needs in a broader context as I knew about Cerebral Palsy because I live with it myself.
What's next for my career?

In addition to studying selected academic fields that deepen your understanding of education, the programme welcomes a diverse range of interests related to professional applications of teaching, learning, communication, child development, and special needs. On graduation, you could:

use the degree as a strong foundation for entry into a wide range of other professions such as social work, youth work, museums, the civil service, or anything else involving learning and professional development
use the degree to progress to a postgraduate teaching qualification, or
continue your studies with a Masters Degree.

Whatever is chosen, an important aim of the programme is to nurture your confidence around learning about education and the world of work. We expect you to leave us with relevant knowledge, skills and a portfolio of achievements to share with potential employers.

With a degree in education you will be equipped to work in various sectors and roles including:

mentoring and coaching
teaching
pastoral work in schools and universities
educational administration
local authorities and the civil service
museums, charities, non-government organisations, environmental services as an education officer
human resource management

Whatever your career goal, a key focus of the degree is work-based learning where all students will undertake field work in order to provide a context for enquiry, to develop employability skills, and to learn, in a first-hand way, about our communities and how they might usefully contribute to its needs and possibilities. In addition, you may progress onto a Master's degree in Education, postgraduate Initial Teacher Education through a PGCE in Primary Education, the Post Graduate Diploma Youth and Community (PGDipYCW) qualification or an MA Conversion to Psychology.

Further information - includes assessment method

How to apply?

Fees and funding
Please note that some of the images and videos on our course pages may have been taken before social distancing rules in the UK came into force.