BA (Hons) Interior Architecture and Design
Key information

UCAS code

W251

Institution code

H36

School of study

School of Creative Arts

Course length

Full Time, 3 Years
Part Time, 6 Years
Sandwich, 4 Years

Location

University of Hertfordshire, Hatfield

Entry requirements

| UCAS points | A Level | BTEC |
| --- | --- | --- |
| 104 | BCC - Including formal or informal qualifications in Art or Design | DMM |

Additional requirements

All students from non-majority English speaking countries require proof of English language proficiency, equivalent to an overall IELTS score of 6.0 with a minimum of 5.5 in each band.

If you do not have the required IELTS or equivalent for direct entry on to your degree programme, our Pre-sessional English and International Foundation courses can help you to achieve this level.

For more details on the University of Hertfordshire's entry requirements, please visit our Undergraduate Entry Requirements page.

Find out more about International Entry Requirements.

The University of Hertfordshire is committed to welcoming students with a wide range of qualifications and levels of experience. The entry requirements listed on the course pages provide a guide to the minimum level of qualifications needed to study each course. However, we have a flexible approach to admissions and each application will be considered on an individual basis.

Sign up for alerts
About the course
This course specialises in the design and production of immersive, innovative and surprising interior spaces. There's great emphasis on the understanding and use of materials as you explore surface design and detailing. Throughout the course you'll work with existing buildings and conditions, producing refit, refurbishment, retrofit, re-use and place-making designs. As you progress you'll develop an expertise in producing impressive drawings, images and models, as you not only design functional, contemporary and innovative interiors, but – above all else – create immersive atmospheres.
Why choose this course?
Interior Architecture and Design students have participated in live projects with a number of commercial partners including Letchworth Garden City urban regeneration, Jamie Oliver's Fifteen, Smirnoff Nightlife Exchange, The Forum Hertfordshire, Welwyn Hatfield Borough Council and St Albans Museums.
The degree focuses on working with existing buildings and spaces and exploring different possibilities for habitation.
The Interior Architecture and Design degree pursues a progressive and holistic teaching approach as we consider the design process as something non-linear or sequential (i.e. research first, design later).
Graduates from the course are eligible for associate membership to professional institutions such as: The British Interior Design Association, The Society of British Interior Design and The Chartered Society of Designer.
Read our blog to find out more.
What will I study?
Lectures, Workshops, Seminars, Field Trips, Group and Individual Tutorials, Critiques, Live Pitches with Clients/ Industry Panels.
The Interior Architecture and Design degree will develop your knowledge, skills and techniques of Interior Architecture and Design, to broaden and deepen your understanding of and competency in Interior Architecture and Design. Students are encouraged to engage with some key contemporary issues and learn to develop their design exploration and experimentation, to be more self-directed in their design processes and to produce coherent and more complex design resolutions.
This degree will introduce students to thinking about the "interior" as a space of intersecting environments within an urban realm. Interior Architecture is explored as the engagement with and adaptation and transformation of the existing built fabric across both inside and outside spaces, generating ideas from a critical engagement with occupation, material form, site context and culture.
You will develop proficiency in a wide range of communication and technical skills from hand drawings, physical model making, CAD drawings and knowledge of structure, construction, materials and detailing. Learn how to observe, analyse, represent and communicate the qualities of existing spaces, adapt and improve existing building fabrics. In addition, a Critical and Cultural Studies modules offer the opportunity for students to acquire the theoretic and historic knowledge of the discipline while exploring a particular contemporary issues in depth.
Professional Accreditations
We are a member of the Interior Educators Group and are ranked 10th in the country in the design and crafts section of the Guardian's 2017 University League Tables.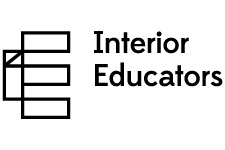 Careers
Students will foster the transferable skills which will enable them to respond to current and future career challenges. Create opportunities for live projects and work placements in the industry. This degree equips students with career development skills to work professionally in the disciplines related to interior architecture and design and contribute creatively in a variety of roles, working independently and as part of multidisciplinary design teams.
Interior architects and designers can work on new construction projects or within existing buildings, as an individual practitioner or entrepreneur, within an architectural or interior design company, or as part of a multi-disciplinary design consultancy. They may also move into areas such as retail design and display, production design for stage, film or television, exhibition design, event design, styling of photo shoots, or virtual environments, interactive design and game design. They may work on small-scale domestic schemes for individual clients, or be involved in large corporate identity and branding projects. The Interior Architecture and Design programme enables students to explore the design possibilities of these different areas, to develop their own position as a designer and help them achieve their personal and career development plans.
What job can I get?
You'll be well equipped for a job in the creative industries, whether you choose to specialise in interior architecture and design, or move into a more multidisciplinary role. Many graduates have been offered jobs from leading companies, such as Foster + Partners. You'll also be eligible for membership of several professional institutions.
Study abroad

This course offers you the opportunity to study abroad through the University's study abroad programme. Study abroad opportunities are available worldwide and in Europe under the Erasmus+ Programme.

Work placement

There is an opportunity to undertake a work placement on this degree.

Key staff

Erica Liu
Programme Leader for Interior Architecture & Design. Erica has over 10 years of experience in the far east as an interior and exhibition designer. Her projects have also won 33 national awards.
Find out more about Erica Liu

Giuseppina Giuffrida
Giuseppina is module leader of Technology and Design Studio (IAD) for the first year. She is an architect and interior designer whose experience in residential and commercial design roots in a strong connection with leading brands of the design industry.


Silvio Carta
Architect and Senior Lecturer in Interior Architecture and Design. His studies have focused on contemporary architecture, digital design, architectural criticism, as well as research and analysis.
Find out more about Silvio Carta

Fees and funding

Fees 2020

UK/EU Students

Full time

£9250 for the 2020/2021 academic year

Part time

£1155 per 15 credits for the 2020/2021 academic year

International Students

Full time

£13000 for the 2020/2021 academic year

Part time

£1625 per 15 credits for the 2020/2021 academic year

In addition to the fees there are some compulsory course attached to this course:

Year 1
Materials kit; paper, card, modelling materials, drawing equipment, materials for making - £120-£160
Periodicals/magazines - £60-£120
Field trips, site visits -£80-£100

Year 2
Materials kit; paper, card, modelling materials, drawing equipment, materials for making - £150-£250
Field trips, site visits - £80-£100

Year 3
Degree shows & materials - £200-£300
Professional portfolio / Design show Printing, Final Model, models - £100-£180
Field trips, site visits - £80-£100

*Tuition fees are charged annually. The fees quoted above are for the specified year(s) only. Fees may be higher in future years, for both new and continuing students. Please see the University's Fees and Finance Policy (and in particular the section headed "When tuition fees change"), for further information about when and by how much the University may increase its fees for future years.

View detailed information about tuition fees

Read more about additional fees in the course fact sheet

Other financial support

Find out more about other financial support available to UK and EU students

Living costs / accommodation

The University of Hertfordshire offers a great choice of student accommodation, on campus or nearby in the local area, to suit every student budget.

Further information

How to apply