Philosophy research
Environment and ethos of Philosophy research
All of our Philosophy Staff carry out research. UH Philosophy achieved excellent results in the last Research Excellence Framework (REF 2021), with 28% of our research outputs being judged 4* ('world-leading') and a further 42% of it judged 3* ('internationally excellent'). All staff in Philosophy were submitted for this exercise.
Our research strengths include Philosophy of Mind & Action, Metaphysics (esp. Philosophy of Time), Philosophy of Mathematics, Philosophy of Perception, Aesthetics (esp. Philosophy of Literature), Moral Philosophy (inc. Moral Psychology), Philosophy of Religion, Philosophy of Education, Philosophy of Language, Philosophical Methodology, Kierkegaard, Hume, Lakatos, and Wittgenstein.
We offer Masters by Research and PhD degrees on a broad range of areas of supervision topics in any of the above fields. Recent doctoral theses in Philosophy completed at UH include Zuzanna Rucinska's Pretence: Role of Representations and Intersubjectivity? (2015), Colin Rittberg's Methods, Goals and Metaphysics in Contemporary Set Theory (2016), Istvan Zardai's What Are Actions? (2016), Neil O'Hara's 'Basic Moral Certainty and the Foundations of Morality' (2017) and Katja Behrens' Click: Social Action in the 21st Century (2018).
Three of our Philosophy staff have recently been awarded Leverhulme Trust Major Research Fellowships: Professor John Lippitt's for his project Love's Forgiveness (2018-2020), Dr Sam Coleman on Consciousness as Bystander: Exploring the Mostly Unconscious Mind (2019-2021) and Dr Michelle Liu won an early career fellowship on The abundance of meaning: polysemy and its applications in philosophy (2021-23). Dr Craig Bourne wss awarded a 6-month Research Fellowship by the Mind Association, for a project on truth in fiction (2019-2020).
We hold a fortnightly Research Seminar with visiting speakers and have organised major international conferences. Most recently we hosted the European Society for Philosophy & Psychology (ESPP 2017) Conference and in 2021 hosted the Joint Session of the Aristotelian Society & Mind Association. The University of Hertfordshire is also home to the British Wittgenstein Society. In 2019 our annual Francis Bacon Lecture for the general public was given by Prof Hans-Johann Glock, on Animal Minds & Animal Morals.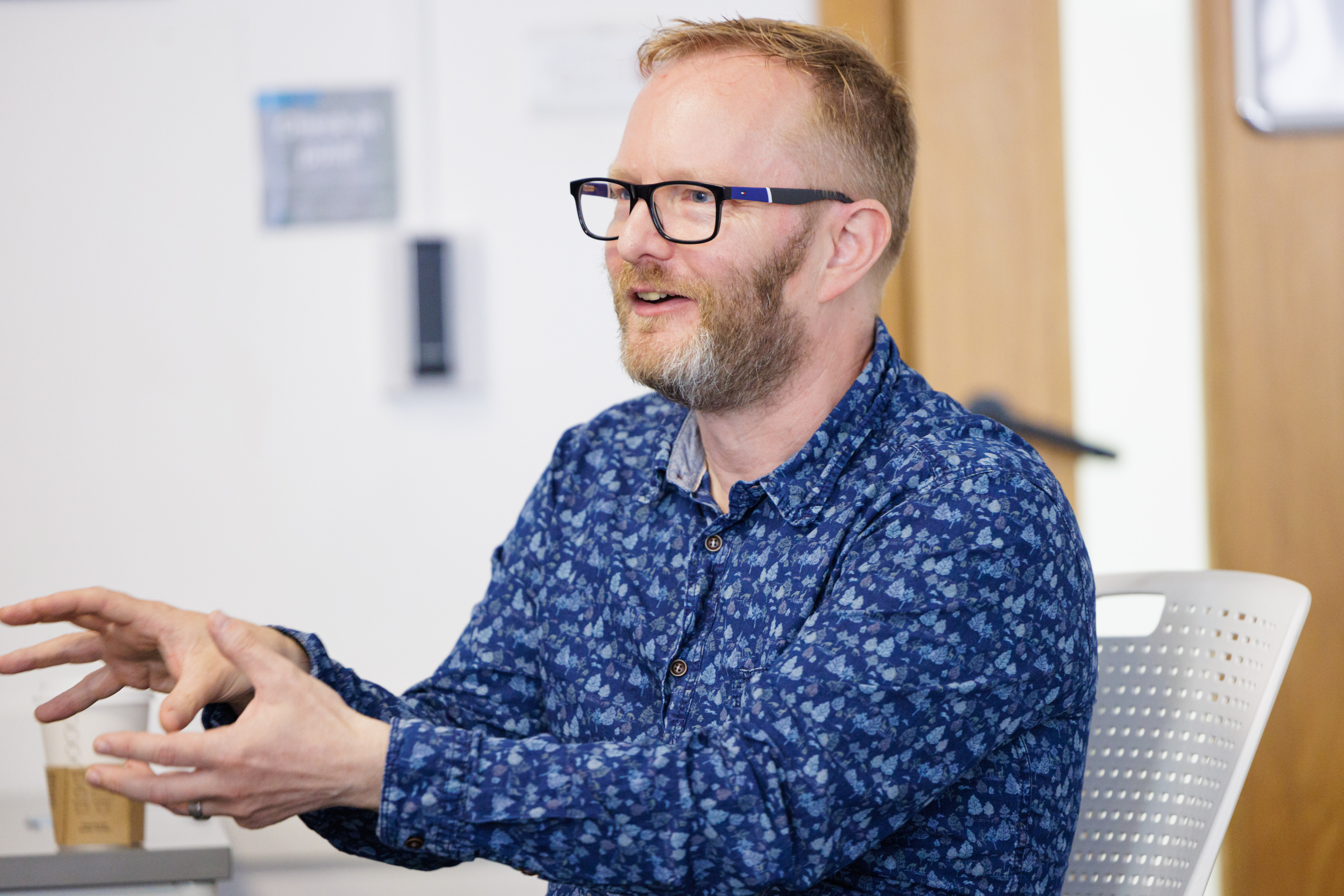 Get in touch