BSc (Hons) Mathematics
Due to the ongoing Coronavirus pandemic, examinations may be replaced by an alternative form of assessment during the academic year 2020/2021. Please refer to the Programme Specification on these pages for further details.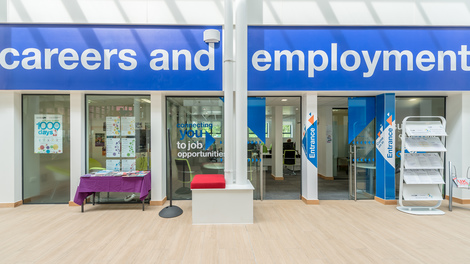 Receive excellent career support during and after the course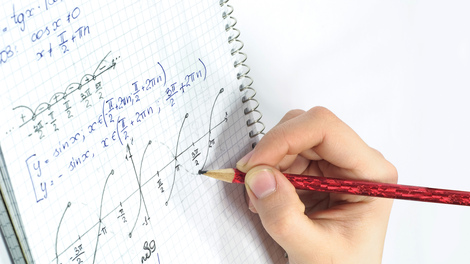 Lecturers are experts in their field; informed by current research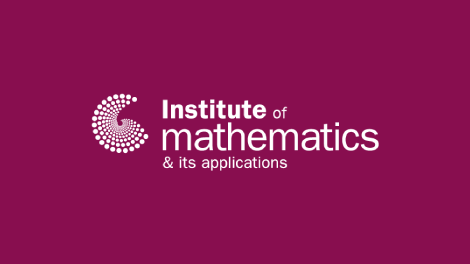 Accredited by Institute of Mathematics and its Applications (IGradIMA)
This course includes the sandwich year options of:
*No fees are charged for this year
Key information

UCAS code

G100

Institution code

H36

School of study

School of Physics, Astronomy and Mathematics

Course length

Full Time, 3 Years
Part Time, 5 Years
Sandwich, 4 Years

Location

University of Hertfordshire, Hatfield

Entry requirements

| UCAS points | A Level | BTEC | IB requirement |
| --- | --- | --- | --- |
| 112 | BBC: A minimum of a grade C required in Mathematics. | DMM: Applied Science as well as A Level Maths grade C. | 112 points: Must include maths at HL grade 4 or above. |

Additional requirements

GCSE: Grade 4/D in English and 4/C Mathematics

Access Course Tariff: Diploma with 45 Level 3 credits of which 15 must be in maths at a minimum of Merit.

All students from non-majority English speaking countries require proof of English language proficiency, equivalent to an overall IELTS score of 6.5 with a minimum of 5.5 in each band.

If you do not have the required IELTS or equivalent for direct entry on to your degree programme, our Pre-sessional English and International Foundation courses can help you to achieve this level.

For more details on the University of Hertfordshire's entry requirements, please visit our Undergraduate Entry Requirements page.

Find out more about International Entry Requirements.

The University of Hertfordshire is committed to welcoming students with a wide range of qualifications and levels of experience. The entry requirements listed on the course pages provide a guide to the minimum level of qualifications needed to study each course. However, we have a flexible approach to admissions and each application will be considered on an individual basis.

Professional accreditations

Accredited by the Institute of Mathematics and its Applications (IGradIMA)

Sign up for alerts
Why choose this course?
Our Mathematics degree is a highly flexible course that allows you to specialise in whichever area of Mathematics interests you the most.
We take pride in our student-focused approach to teaching Mathematics. Our School is well regarded for its friendly and professional environment, which allows us to equip you with the skills and knowledge required to be a successful mathematician. We will support you throughout your degree so that you can achieve your full potential.
We are a research-active department undertaking internationally excellent research in mathematics and mathematical physics. Take a look at the latest exciting research, which will underpin and inform your studies.
You can always access additional support throughout your course with regular drop-ins at the University's own Maths Support Service located in the Library and accessing specialised career support from the Career and Employment department.
What's the course about?
Explore the full range of modern mathematics as you gain fundamental knowledge and advanced mathematical and statistical skills. Mathematics holds the key to advances in virtually all areas of our lives, from finance to computing, logistics to medicine and travel to weather forecasting. If you're looking for a career that involves shaping technological or scientific progress, mathematics is an ideal degree for you. What's more, our flexible course allows you to specialise in whichever area of mathematics interests you most. You will find our friendly and personalised approach in the small group tutorial besides your day to day lectures. We have particular teaching expertise in various areas of numerical modelling, financial mathematics, algebra, statistics, optimisation and mathematical physics. You can even choose to take a year out to study abroad or undertake a placement.
What will I study?
We use a variety of teaching methods in our Mathematics degree, ranging from small-group tutorials to lectures, problem workshops and practical computing classes. Our teaching is supported by the University's e-learning system Canvas and Panopto and it is possible to download lecture notes, assessments and submit coursework through StudyNet. We place particular emphasis on transferable skills, employability and project work throughout the degree.
You will meet your personal tutor on a regular basis in small-group tutorials, which are a great way of reinforcing the material that you learn in lectures. We also offer a wide variety of support throughout your degree, from your lecturers, the School's Maths Centre and peer support from our student proctor scheme.
The Maths Support Service provides a one to one help with your mathematical problems.
Level 4

Level 5

Level 6

Study abroad

This course offers you the opportunity to study abroad in the Sandwich Year through the University's Study Abroad programme. Study abroad opportunities are available worldwide and in Europe under the Erasmus+ Programme. Past students have gone on research and study abroad placements to the US, Canada, Australia, France, Germany, Switzerland and Singapore.

Work placement

All of our Mathematics degree programmes can be taken as a sandwich degree, with a professional placement year. We have a dedicated Placements Tutor in our School who, along with the Careers & Placements Service, will help you find and set up your placement. Within the UK our students have worked at Glaxo-SmithKline, Roche, NHS, Warner Bros, BAE Systems. A placement year greatly enhances your employability prospects (many of our placement students start the final year of their degree with a job offer from their placement company) and is financially and personally rewarding. Many of our graduates go on to work or postgraduate study at their placement hosts.
'After finishing my maths degree at University of Hertfordshire, I got a place on a graduate scheme with Kuehne and Nagel. For my first 2 years I will specialise in our oil and gas department. I'm very excited, I move to Aberdeen in March, and have to remain mobile within the UK for 2 years and then will have the opportunity to work abroad.

I am grateful to the University of Hertfordshire for many things but most notably for the discipline it has taught me. Working to deadlines, being versatile and working to my full potential even when out of my comfort zone are all skills I will never lose. The main tool I use every day is optimising fleet.

It goes without saying I would never have been considered for the job without my maths degree. The University of Hertfordshire taught me the importance of communication, and this has really contributed to the successful start to my career.'
Check out our student blogs
Student Blogs
Jonathon - A typical day
My typical uni day
An average day when studying maths at Hertfordshire University consists mainly of commuting, lectures and study.
Going from the beginning of my day, lectures start at 09:00 on some days, which is a long struggle to get up and out by 07:30 but it gets done. I only like that time to beat the motorway traffic and get a good short walk in before lectures, great to clear the head and get ready to learn.
Other days they can be at 11:00, or if you're lucky 13:00. These are the lie in days or catch up on extra study before driving to university.
Once at university, lectures are typically 2 hours and we cover a lot of content, normally a whole section or chapter.
After the first lecture, depending on my timetable it's either a tutorial or a break. During my break, I either head to the Learning Resource Centre (LRC) or the PAM Ready Room and do some extra study or just relax a bit before the next lecture or tutorial.
An average day at University ends at 17:00 or 18:00 for me but my average day does just end there.
Depending on the day I have either society meeting and socials, scouts or sports that I attend on a regular basis so I'm always active whether in or out of University.
At the end of the day, there is nothing I enjoy more than either a bit of gaming with friends or a good nights sleep.
Student Blogs
Jonathon - Guide to mathematics
Guide to the mathematics facilities
There are a few key facilities for our Mathematics course at Herts
The first thing that comes to mind is our lecture rooms and classrooms. Simple I know but not are they just for our lectures and tutorials, if they are empty most of the rooms are available for you to use as a study space or if you have a group of friends you can study together and share ideas on the screen or the whiteboards.
We also have some designated learning zones which you can use to study. These are dotted all over campus.
The key facilities are our high specification PC Labs. Used by all students for Python, R, and MATLAB just to name a few software we use. These labs are open from around 8 am to 8 pm within the main buildings.
We also have our Learning Resource Centre (LRC for short). Here are all the key study spaces from single study rooms to group study rooms and computers. The LRC has practically everything you could need to study. It's open 24/7 so whether an early bird or a night owl it's open for those brain waves whenever they may come.
The LRC is also home to our Maths Support Service. This is a small team of people on a rota that sets up in a specific spot in the LRC to help with any maths problem you may have they can help.
Student Blogs
Jonathon - Why I chose herts
Why I chose herts
There are many reasons why I chose to come to herts. Here are just a few.
Firstly, the accommodation was phenomenal compared to what other places were offering at the time (2017). This is what sold herts to me when I was making my final decision along with my next reason.
Next is I live in North London. I didn't want a university too far that I couldn't drive to it as a commuting student if I wanted to. As well as it being close to home for when I may want to go home or for my family to come up and visit; the journey isn't too long to make.
My next reason is space. The outdoor space is brilliant. There is such a diverse scenery at herts that you could be in a built-up area of campus then in 3 minutes you are in a forest. The Great outdoors helps to relax and clear the mind which is why I love it so much.
Lastly is the staff. On the open days, I went to the staff and they were always friendly and the lecturers are so enthusiastic about their subjects. That's what I want to see.
So, there's my story or mini stories behind choosing herts.
What's next for my career?

Britain has a national shortage of mathematics graduates, so once you graduate you'll be highly valued and able to apply your skills to an exceptionally wide range of careers. A small selection of careers that our previous graduates have pursued are financial consultants, business analysts, engineering consultants, programmers, statisticians, credit analysts, meteorologists, environmental analysts, teachers, actuaries and many more. The number of people working in jobs requiring numerical ability has been steadily rising in the UK in recent years. In the world of employment, maths graduates are in high demand for their skills in problem-solving, logical thinking and their ability to understand and interpret data. Recent maths graduates from the University of Hertfordshire have gone on to exciting careers in actuarial, finance, statistics and data science, IT, business analysis, teaching and many more.

These careers are also well paid. According to data from the government's Longitudinal Education Outcomes (LEO) Data Analysis, the University of Hertfordshire is ranked 16th (out of 64 universities) for the highest quartile earnings for maths graduates five years after graduating.

Further information - includes assessment method

How to apply?

Fees and funding

Fees 2020

UK/EU Students

Full time

£9250 for the 2020/2021 academic year

Part time

£1155 per 15 credits for the 2020/2021 academic year

International Students

Full time

£13000 for the 2020/2021 academic year

Part time

£1625 per 15 credits for the 2020/2021 academic year

*Tuition fees are charged annually. The fees quoted above are for the specified year(s) only. Fees may be higher in future years, for both new and continuing students. Please see the University's Fees and Finance Policy (and in particular the section headed "When tuition fees change"), for further information about when and by how much the University may increase its fees for future years.

View detailed information about tuition fees

Read more about additional fees in the course fact sheet

Other financial support

Find out more about other financial support available to UK and EU students

Living costs / accommodation

The University of Hertfordshire offers a great choice of student accommodation, on campus or nearby in the local area, to suit every student budget.