BSc (Hons) Astrophysics
Due to the ongoing Coronavirus pandemic, examinations may be replaced by an alternative form of assessment during the academic year 2020/2021. Please refer to the Programme Specification on these pages for further details.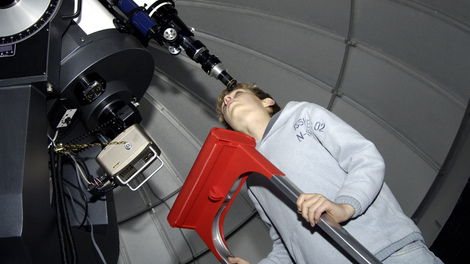 Use one of the best equipped teaching observatories in the UK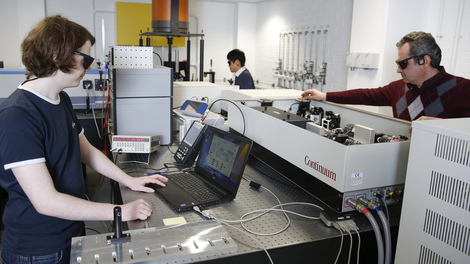 New modules include Particle Physics and Plasma Physics options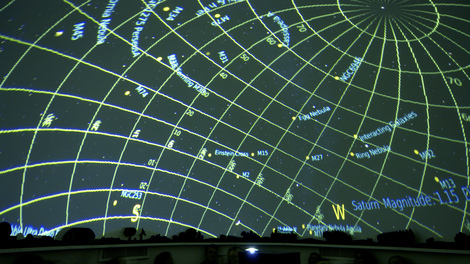 Opportunities for postgraduate research (MSc and PhD) here with us
This course includes the sandwich year options of:
*No fees are charged for this year
Key information

UCAS code

F501

Institution code

H36

School of study

School of Physics, Astronomy and Mathematics

Course length

Full Time, 3 Years
Part Time, 6 Years
Sandwich, 4 Years

Location

University of Hertfordshire, Hatfield

Entry requirements

| UCAS points | A Level | BTEC | IB requirement |
| --- | --- | --- | --- |
| 112 | BBC: A minimum of a grade C required in Mathematics and Physics. | DMM: Applied Science as well as A Level Maths grade C. | 112 points: Must include maths and physics at HL grade 4 or above. |

Additional requirements

GCSE: Grade 4/D in English and 4/C Mathematics

Access Course Tariff: Diploma with 45 Level 3 credits of which 15 must be in maths at a minimum of Merit.

All students from non-majority English speaking countries require proof of English language proficiency, equivalent to an overall IELTS score of 6.5 with a minimum of 5.5 in each band.

If you do not have the required IELTS or equivalent for direct entry on to your degree programme, our Pre-sessional English and International Foundation courses can help you to achieve this level.

For more details on the University of Hertfordshire's entry requirements, please visit our Undergraduate Entry Requirements page.

Find out more about International Entry Requirements.

The University of Hertfordshire is committed to welcoming students with a wide range of qualifications and levels of experience. The entry requirements listed on the course pages provide a guide to the minimum level of qualifications needed to study each course. However, we have a flexible approach to admissions and each application will be considered on an individual basis.

Professional accreditations

The BSc degree has had accreditation from the Institute of Physics (IoP) for a number of years. The BSc is currently being considered for re-accreditation and we are seeking provisional accreditation for the MPhys degree from the Institute of Physics (IoP).

Sign up for alerts
Why choose this course?
On our Astrophysics BSc (Hons) degree you will study the cosmos in all its wonder, gaining a detailed physical understanding of how the Universe works. We put a lot of emphasis on understanding the physical and mathematical principles behind astrophysical phenomena.
You will also gain considerable hand-on experience of astronomical observations at our dedicated teaching observatory, beginning your studies there only a few weeks after commencing your degree with us.
During your second and third years you will specialise in more advanced Astrophysical topics, including the physics of the solar system and extrasolar planets, cosmology, and star formation and stellar evolution. We also offer a range of options in your final year, including learning how to plan space missions in Space Dynamics and the flight dynamics of rockets in Rocket Performance and Propulsion.
You will also carry out a final year investigative project in a cutting-edge area of Astrophysics research. You will be closely supervised and guided by one of our experienced researchers in the Centre for Astrophysics Research. Previous projects have included mapping the Orion Nebula with our telescopes at Bayfordbury, studying planetary systems with the Herschel Space Observatory, and modeling high energy jets from galactic nuclei.
If you're continuing on our MPhys programme it's possible to extend your project into your MPhys year. We also have an innovative strand of industrial projects supported by the Institute of Physics, that give you direct experience of working in industrial research.
What's the course about?
Astrophysics is the study of the physical processes that shape the structure and evolution of the universe. This course seeks to provide answers to fundamental questions about the origin and evolution of stars, planets and galaxies, as well as the universe itself.
You'll have the chance to study the cosmos in all its wonder, and gain a detailed physical understanding of how the universe works. The School's vibrant research programme feeds into the course content and you'll make extensive use of our superbly equipped observatory. You'll also have the exciting opportunity to spend a year at a major astronomical research centre or an international observatory.
What will I study?
We take pride in our student-focused approach to teaching Astrophysics. With one of the best student-staff ratios in the country we are able to put our focus on you as an individual and give you the support that you need to reach your full potential as an Astrophysics graduate. Our graduates are in a wide range of careers, from scientific research to teaching and industry.
We use a variety of teaching methods during our Astrophysics degrees, ranging from small-group tutorials, to lectures and practical classes. A key feature is our observatory at Bayfordbury, where we teach you how to carry out astronomical observations in as close to a professional setting as we can make it. Our typical intake of students is around 50-60 in each year, which means that our class sizes are small enough so that your lecturers will know you by name. We place particular emphasis on transferable skills, employability and project work throughout the degree.
You will meet your personal tutor on a regular basis in small-group tutorials, which are a great way of reinforcing the material that you learn in lectures. We also offer a wide variety of support throughout your degree, from you lecturers, the School's Maths Centre and peer support from our student proctor scheme.
Level 4

Level 5

Level 6

Study abroad

This course offers you the opportunity to study abroad in the Sandwich Year through the University's study abroad programme. Study abroad opportunities are available worldwide and in Europe under the Erasmus+ Programme. Past students have gone on research and study abroad placements to the US, Canada, Australia, France, Germany, Switzerland and Singapore.

Work placement

All of our Astrophysics degree programmes can be taken as a sandwich degree, with a professional placement year. We have a dedicated Placements Tutor in our School who, along with the Careers & Placements Service, will help you find and set up your placement. Within the UK our students have worked at:

IBM
Microsoft
the Rutherford Appleton Labs
the Met Office and
the National Physical Laboratory.

Many of our graduates go on to work or postgraduate study at their placement hosts.
'I would not be where I am without the opportunities that opened up whilst studying at the University of Hertfordshire. From extracurricular projects, to connections with other world ranking Universities, I can but thank the university for their guidance and support that kick-started my career.'
Check out our student blogs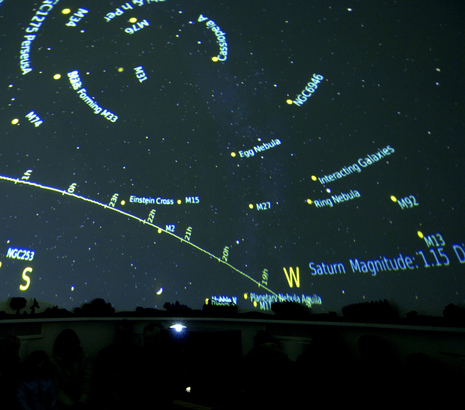 Student Blogs
Shafali - My typical day
My typical day
I begin a typical day by commuting in from London using the UNO buses; a bus service provided by the university. With UNO buses you can get discounted UH student (single, daily, weekly, monthly, termly or yearly) tickets with an accompanying student ID.
Once at the university there is the Forum which houses the student shop (the university's convenience store), subway, Elehouse (the student pub) and other places to grab a bite to eat which is where I usually buy my lunch from or if it's lunch time I sit in and eat at the student forum restaurant, which serves hot food, with my friends.
I then proceed to have anywhere between 1-4 hours of lectures, tutorials and practicals (depending on how compact my timetable is), usually with at least a 1-hour break in between. All lectures are 1-hour long, and they can be in the form of single or double lectures with a small break in between the doubles. Lectures consist of listening to the lecturer and making notes, tutorials consist of going through a set of pre-set questions, which reflect the previous week's taught material, that are expected to be completed and ready beforehand and finally, practicals are usually lab based. Once the teaching day is done, I spend an hour or two going through notes, completing coursework etc.
After this I have the evening to hang out with friends such as at the on campus common rooms where they have pool, table tennis and more or I head home, again using the UNO buses.
And that's a typical day as an Astrophysics student. :)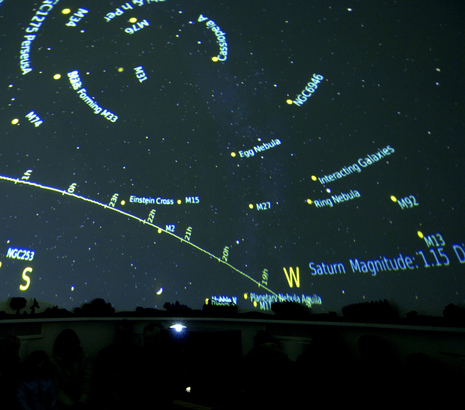 Student Blogs
Shafali - Why I love Astrophysics
What I love about my course
Having had the privilege of studying Astrophysics at two universities I can say that the education is very similar, this of course can only be said for this degree but what really differentiates the universities are by what they have to offer rather than solely the teaching aspect.
At Herts, Physics and Astrophysics are offered, both at BSc and MSc levels which allows for a choice. This freedom continues onto the module selection in each year which I am particularly fond of as I prefer the mathematical modules offered here. Astrophysics is slightly more restricted than Physics as you must choose at least one Astro module however we do get to choose at least one module per semester, and in third year we largely choose our modules where there are a range of options, scaling from theoretical physics to mathematical physics to engineering modules, the choice is yours!
On top of this the grade weightings for coursework and exams are mostly 40/60 for physics modules and 20/80 for mathematics modules along with modules which are worth 100% coursework such as Planetary Systems and Programming, which means less pressure when it comes to exam period.
I also love the support available here at Herts, academic or otherwise. Lecturers are sure to have office hours available for students to answer any questions and have regular drop-in sessions with academics to help with coursework or for any queries. Furthermore, each year has a student rep elected by the students, one person each for Physics and Astrophysics, who are there to help get across any concerns students may have about the course or anything else that might need bringing to attention so your voice is always heard and valued.
I especially love the emphasis on graduate prospects, internships, working abroad and placement years here at Herts. In the Physics, Astronomy and Mathematical school (PAM) we have our own dedicated career advisor who sends us regular emails about prospective jobs, internships and placement opportunities available to our school and how we can apply to this. In second year, all students must complete a non-credited module called Career Planning and Development which is a highly valuable module designed to further our skills even after we have gradated; focusing on employability alongside gaining a degree which will benefit in the long run.
Finally, Go Herts is a recognised award which helps you stand out from the rest in prospective job applications, it is offered to students who have engagement in a range of extra-curricular activities outside of the assessed part of your degree (such as a part time job) which is awarded to you at the end of your programme of study which is an added recognition just for doing what you would do anyway!
That's what I love about Herts and more!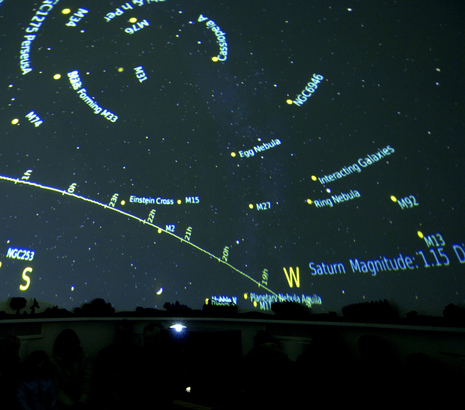 Student Blogs
Shafali - Why I chose Herts
Why I chose Herts
I am a second-year transfer student, so I didn't apply as a typical first year student and I didn't come through Clearing. The process to transfer was easy and straight forward with Herts, applying so late in the year meant it was difficult to guarantee a place on any course, however Herts were very accommodating and gave me the green light after just my first conversation with my programme coordinator after confirming that I passed the grade entry requirements. I emailed over my HEAR (Higher Education Achievement Report) report and soon I was officially enrolled as a second year Astrophysics student.
I chose Herts as it has a lot of accessibility which benefits my course. For example, the Bayfordbury Observatory has a range of telescopes that are available to use throughout your degree. Along with this, Herts is ranked well on the Physics and Astronomy tables, being in line with some of the Russel group universities. But most of all the support and graduate opportunities and prospects interested me.