BA (Hons) Illustration
Entry requirements

| UCAS points | A Level | BTEC |
| --- | --- | --- |
| 112-120 | BBC-BBB | DMM-DDM |

Additional requirements

Access course: Diploma with 45 level 3 credits at merit.
Portfolio: Presentation of an acceptable portfolio of artwork.
IB requirement: 112-120 UCAS points from a minimum of two HL subjects at H4 or above to include Visual Arts at SL or HL (with the remaining points to come from a combination of HL, SL and Core).
IELTS: All students from non-majority English speaking countries require proof of English language proficiency, equivalent to an overall IELTS score of 6.0 with a minimum of 5.5 in each band.

If you do not have the required IELTS or equivalent for direct entry on to your degree programme, our Pre-sessional English and International Foundation courses can help you to achieve this level.

For more details on the University of Hertfordshire's entry requirements, please visit our Undergraduate Entry Requirements page.

Find out more about International Entry Requirements.

| UCAS points | A Level | BTEC | Access Course Tariff | IB Requirement |
| --- | --- | --- | --- | --- |
| 112 - 120 | BBC - BBB - creative subjects preferred | DMM - DDM | Diploma with 45 Level 3 credits at Merit | 112-120 points from a minimum of 2 HL subjects at H4 or above to include Visual Arts at SL or HL (with the remaining points to come from a combination of HL, SL and Core) |

Additional requirements

Portfolio: Presentation of an acceptable portfolio of artwork.

IELTS: All students from non-majority English speaking countries require proof of English language proficiency, equivalent to an overall IELTS score of 6.0 with a minimum of 5.5 in each band.

If you do not have the required IELTS or equivalent for direct entry on to your degree programme, our Pre-sessional English and International Foundation courses can help you to achieve this level.

For more details on the University of Hertfordshire's entry requirements, please visit our Undergraduate Entry Requirements page.

Find out more about International Entry Requirements.

Sign up for Clearing support package

Exclusive content to help you through Clearing

Tips and info sent straight to your inbox
Clearing advice livestream
Subject campus tour
1-on-1 call with advisor
Downloadable university starter kit
Opportunity to have your first year society membership fee paid upon enrolment
Why choose this course?
Ranked 1st in the UK in the World Brand Design Society, Student Design Awards 2022-23
Be inspired by guest speakers and drawing day trips
Students achieve success in prestigious illustration award schemes
We have an enviable record of success. In recent years our students have won over many awards in all of the most prestigious national and international design and illustration competitions. These include: the overall winner of the Carmelite Prize, coveted D&AD pencils; various awards at New Designers; countless YCN awards; and many short listings and nominations in competitions such as the Penguin Random House Design awards, Folio Society, the London Transport and Lloyds TSB Illustration awards.
Clever, original ideas and excellent craftsmanship are vital for a successful career working at the top end of the profession and our course is committed to teaching students how to achieve these skills. We foster a fun yet demanding atmosphere that encourages our students to think independently, question the world around them and be opinionated.
Our proximity to London (20 minutes on the train) is a core part of our success. It allows us to easily bring in high-quality visiting tutors, guest speakers and live-projects. It means we have great industry connections and study trips to museums and companies are a regular part of the curriculum.
92% of students are satisfied with teaching and 91% with learning opportunities and academic support in the 2022 National Student Survey (NSS)
What's the course about?
This multi-award-winning course will give you a thorough grounding and understanding of the commercial applications of illustration. Our aim is to develop creative thinkers and visual communicators who aren't confined by the conventional boundaries of the industry. We encourage you to think imaginatively to develop engaging and purposeful ideas, and to execute them beautifully. The First Year is about core skills and finding the right pathway. Teaching guides you to be creative, generate ideas and solve problems, with workshops in software, typography and printmaking. Later, we focus on professional projects, emphasising commercial constraints and expectations. We also explore areas like digital design, interaction and motion graphics. In the Final Year you'll produce a high-quality portfolio.
Find out more about the BA(Hons) Graphic Design.
Your main campus is College Lane  
This is where the creative arts, science and health-related subjects are based. This means you'll share the campus with future nurses, scientists, artists and more. You can use the common rooms to relax with friends, work out in the 24-hour gym or have a drink in our on-campus pub or cafes. We also have restaurants for you to eat in or grab something on the go. Our Learning Resources Centres are open 24/7, which means you can study whenever suits you best. Want to pop over to the other campus? You can take the free shuttle bus or walk there in just 15 minutes.   
What will I study?
Teaching consists largely of project based work supported by appropriate 'skills' based workshops. Students tackle a huge variety of briefs ranging in complexity and time scales. Some projects will take many weeks to complete whilst others will be solved within a matter of hours. There's also a huge variety to the pattern of learning experiences with some projects being team based and others are worked on individually. We encourage a competitive, demanding yet light-hearted atmosphere.
We pride ourselves on providing a lot of direct contact between staff and students. Tutorials and seminars include one-on-one, small group, medium sized groups for workshops and large groups for lectures. Active participation is expected at our lively and fun end of project crits.
Our aim is to nurture well-prepared, ideas-driven people able to work in a wide variety of creative industries. The emphasis is giving our students the skills to develop industry-focused portfolios with a wide range of transferrable expertise.
The first year of Illustration is about core skills and finding the right pathway. The first semester will allow you to explore both Graphic Design and Illustration, before choosing one to specialise in for the rest of the course. Teaching encourages creative thinking, the generation of ideas and problem solving, with hands-on workshops in drawing, printmaking and software.
The second year focuses on professional projects, emphasising commercial constraints and expectations. It includes high-profile live projects which allow you to develop a real understand of what employers expect. We also explore areas like animation, interactive illustration and new technologies such as VR.
Final year Illustration students, focus on building a professional portfolio with the opportunity to enter the best student competitions, as well as developing your own interests. All projects in third year, reflect the standards of professional illustrative practice, developing individuality and confidence as an image maker. It is intended to provide an experience from which you can emerge as a work-ready creative. The staff team are nationally and internationally recognised designers and illustrators who bring their research and professional interests directly into the student environment.
Check out our student blogs
Student Blogs
Neofytos - My week at a glance
My week at a glance.
My week starts by attending to my studio space, which it is a corner made up of three big whiteboards, a locker to secure my belongings and a table to work on. I personally love that space! It always makes me feel good! Having this area to work and do research for projects that I have been given, make me feel focused and productive.
On Tuesdays I have a lecture which is about two or two and a half hours, depending on how much we need to cover. In our lecture, we talk about theories that could be beneficial to our artistic perspective, but we also use this time to talk about anything that involves group assignments and projects.
Wednesdays for me only consist of an hour of optional art talks. During these talks, we have the chance to attend a seminar where artists are presenting their work to us! That's an amazing way to be provided with an insight into how the industry works and be prepared for our working lives after graduation.
Lastly, we have our optional life drawing sessions which run every Thursday's afternoon is a great chance to have a little break from spending most of your time in your studio space working on your projects. Going to the life drawing session I have the great chance to see the human figure, as well as being given the fantastic opportunity to draw models.
As for Friday, I have nothing booked on, so I can spend most of my time in my studio space working on my projects without getting distracted!
I love my routine at university, it gives me both the time to work on my projects thus attend and organise sessions and group works.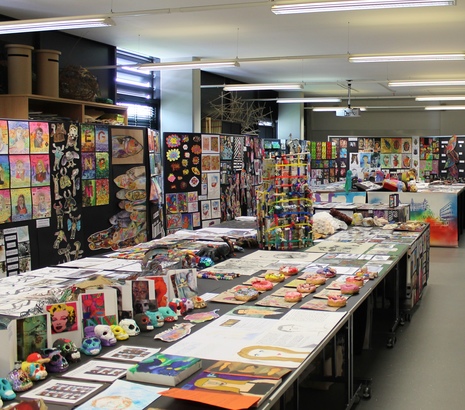 Student Blogs
Neofytos - Why I love my Course
What I love most about my course.
For years I have been drawing, painting and sculpting - prompting me to study Fine Art BA(Hons). And as a result, I have expanded my knowledge and learned more about fine art in greater depth about what I love.
The facilities at the Art and Design building are just amazing! That is what I love the most about my course. As a Fine Art student at this university, I have the great chance to take part and work in different workshops such as printmaking, ceramics, textile, welding, life drawing and so many more. For me, that is the most beneficial factor, because in this way the University allows me to explore and learn more about my artistic direction by trying different mediums and methods. Therefore, by having the freedom to attend to different workshops, I have the great chance to meet people from different courses, make new friends with similar interests and even more have the chance to collaborate with some of them!
As I said I love my course because it allows me and supporting me to try expanding horizons and find my artistic voice in an extremely healthy way.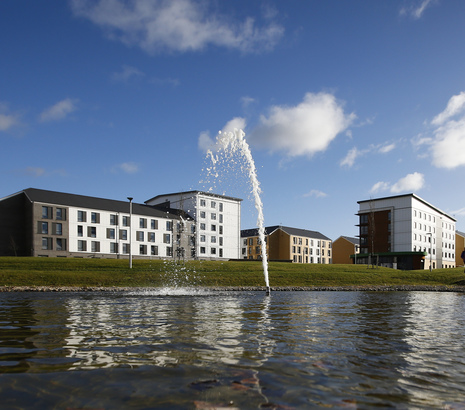 Student Blogs
Neofytos - Why I chose Herts
Why I chose Herts.
I am an international student studying at the University of Hertfordshire, which has been a blessing!
I chose Herts because the University itself is such a wonderful place to study! The facilities and the two beautifully designed campuses that the University has made my studies here amazing! For instance, there are two huge Learning Resource Centres (LRCs) on both campuses at the university where it really helps the students with their assignments. Moreover, all the buildings where we have classes at are very new and that proves that the university cares about its appearance and invest a lot of money for the students to have a great environment to study within.
However, except for the excellent facilities that the university has, the University has a great spot for socialising. Cafes, restaurants, common rooms, gyms, and a big University club are factors that make Herts a great place to be. All of them are found near to each other which is very convenient for us as students to socialise easily.
Speaking of location, the University is not far from London which is an amazing thing since London is such a beautiful and diverse city!
All these were the factors that made me choose Herts and I have never regretted my choice!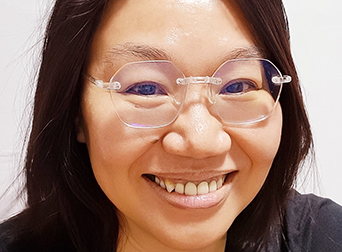 Alumni Stories
Lisa Wee Eng Cheng
Meet Lisa Wee Eng Cheng, an illustrator and author who is using her artistic talent to speak out on gender stereotyping and to celebrate diversity and inclusivity.
Read more stories
BA (Hons) Illustration
| | |
| --- | --- |
| Current job role | Illustrator and author |
| Year of graduation | 2016 |
| Course of study | |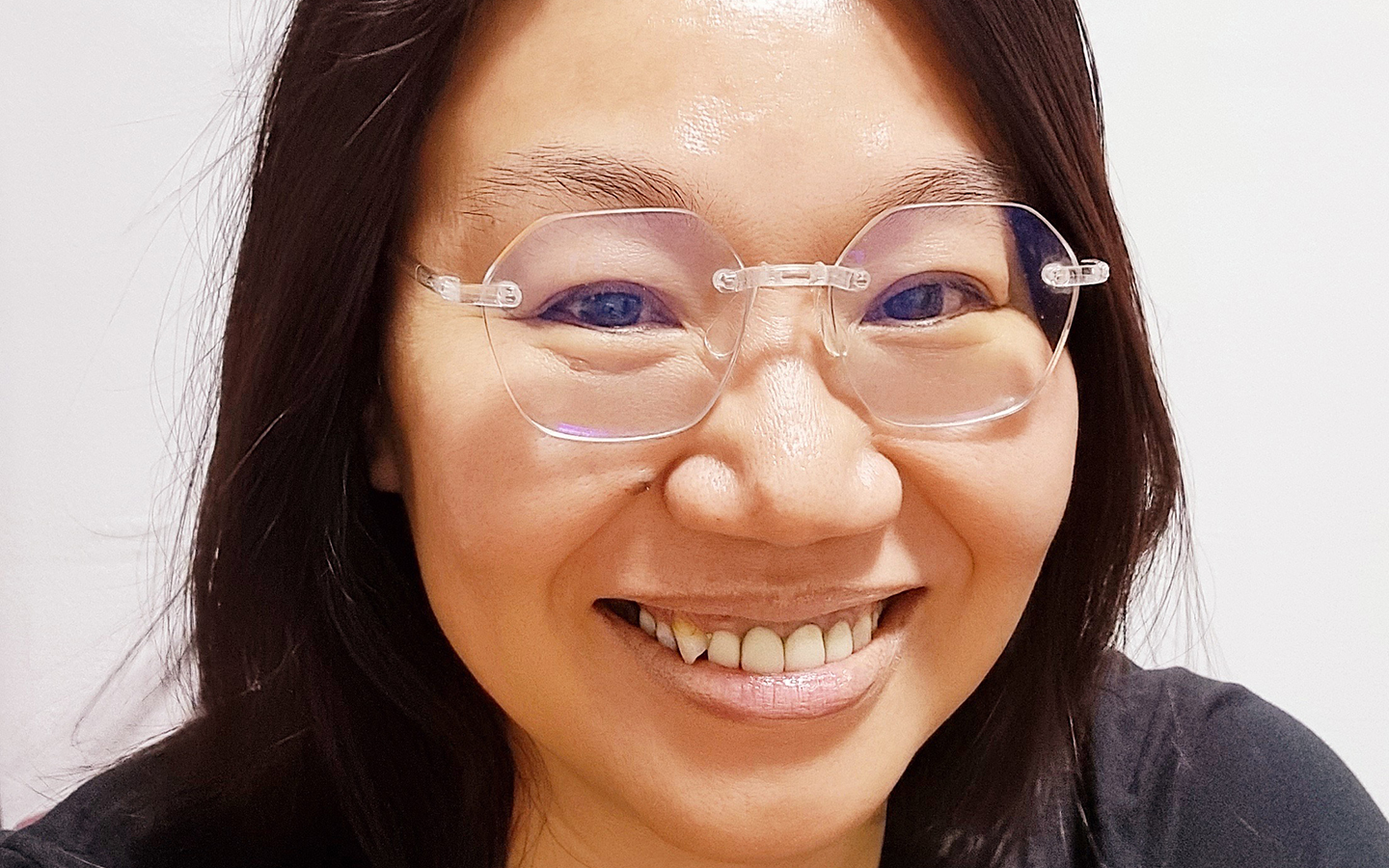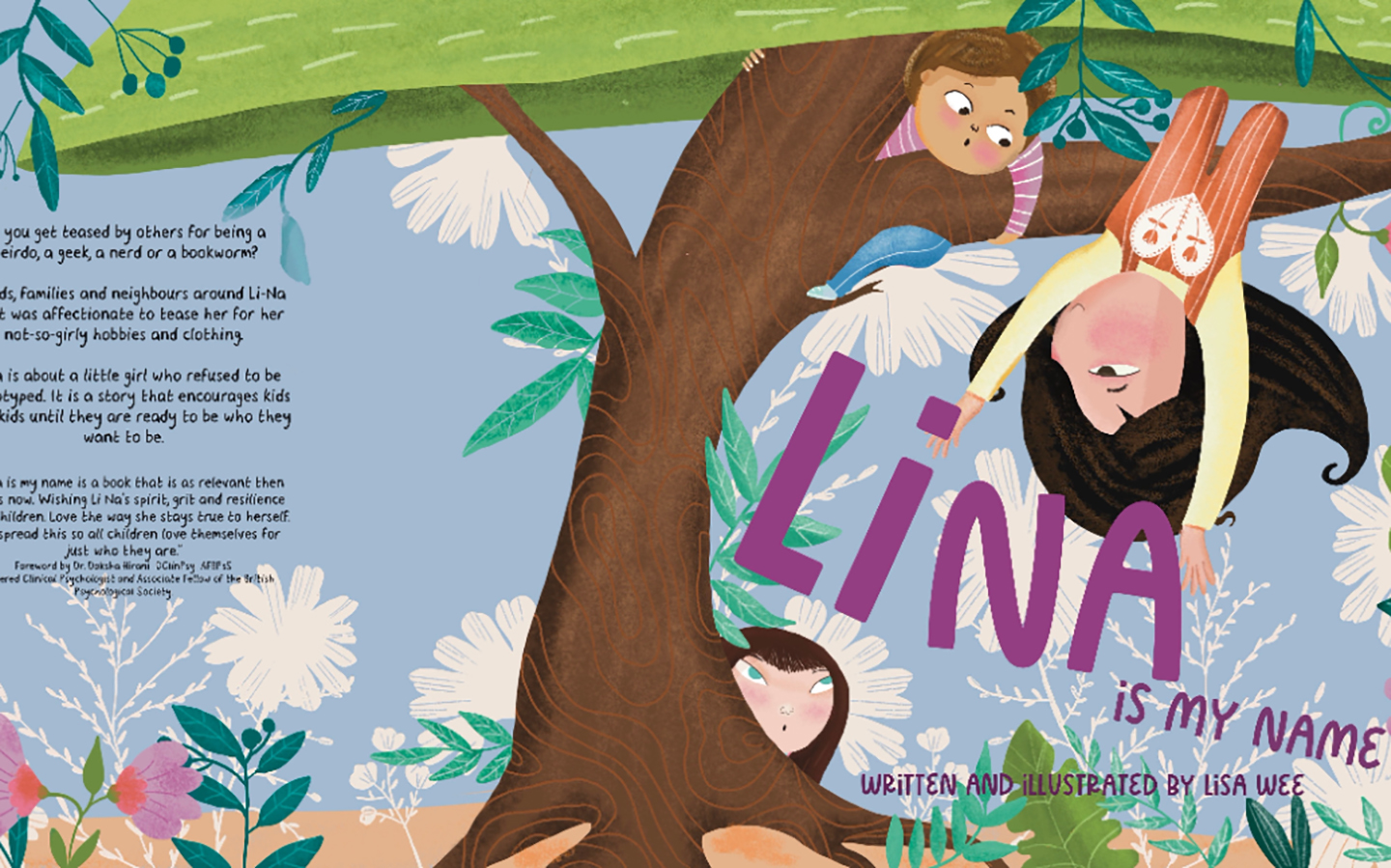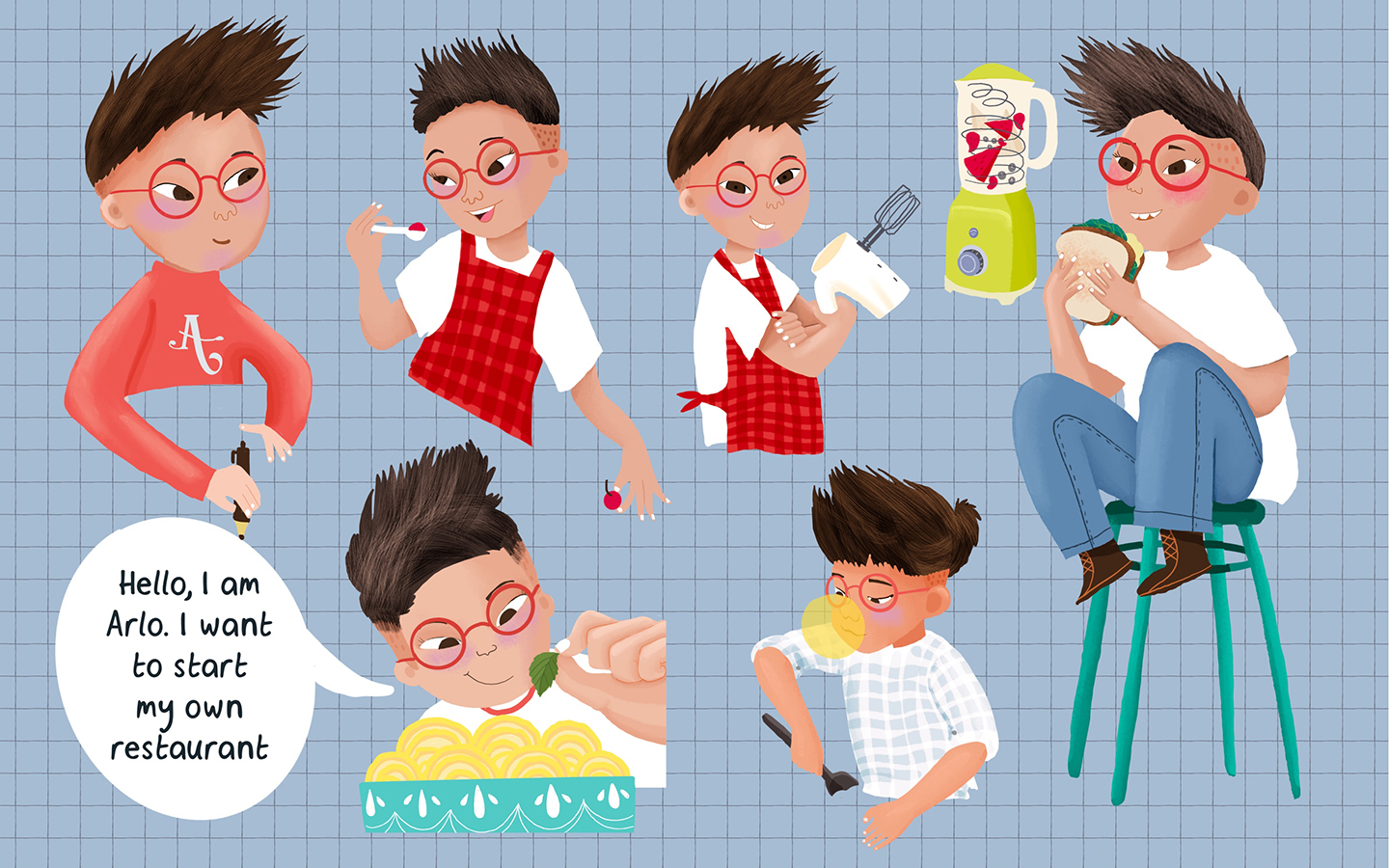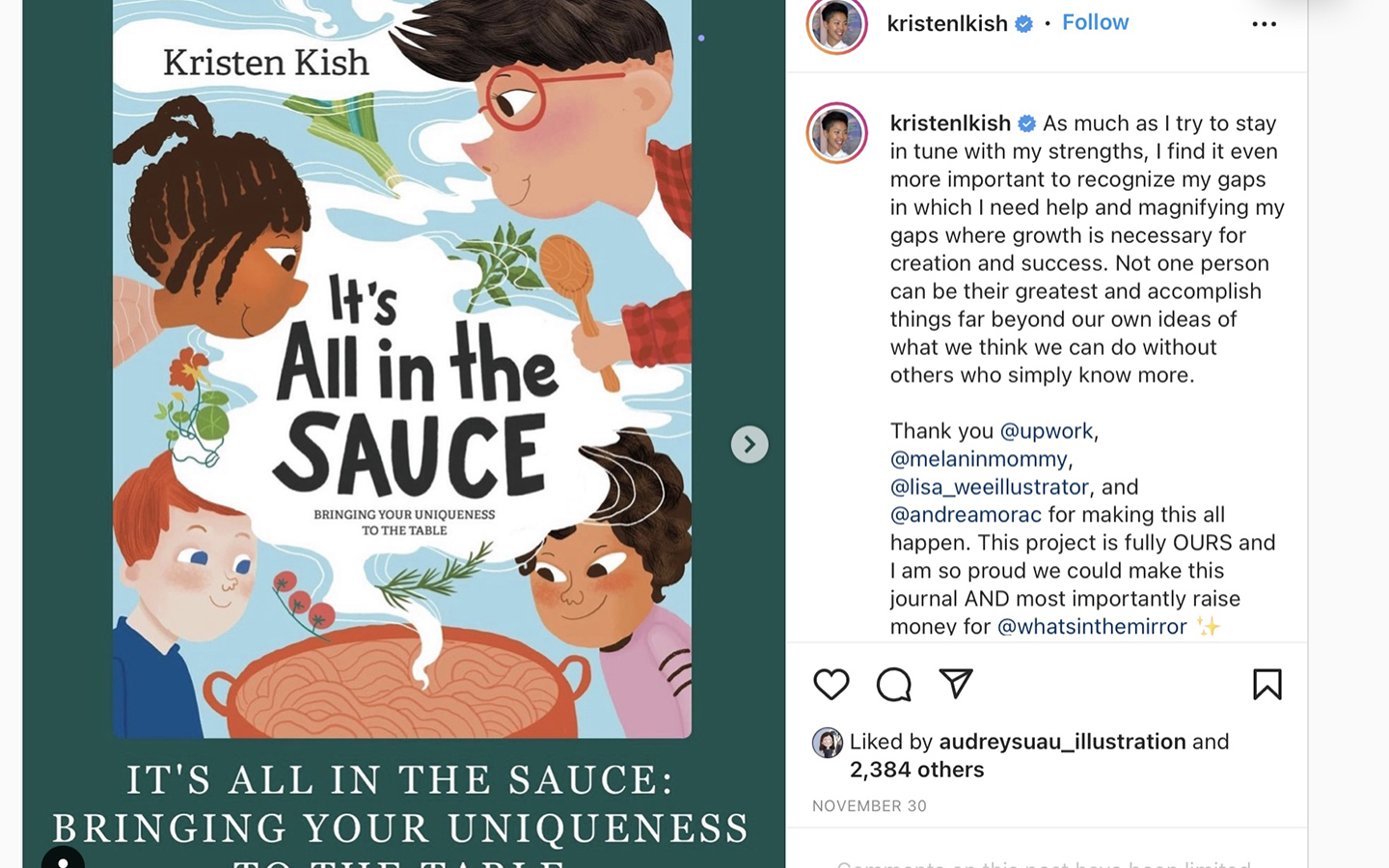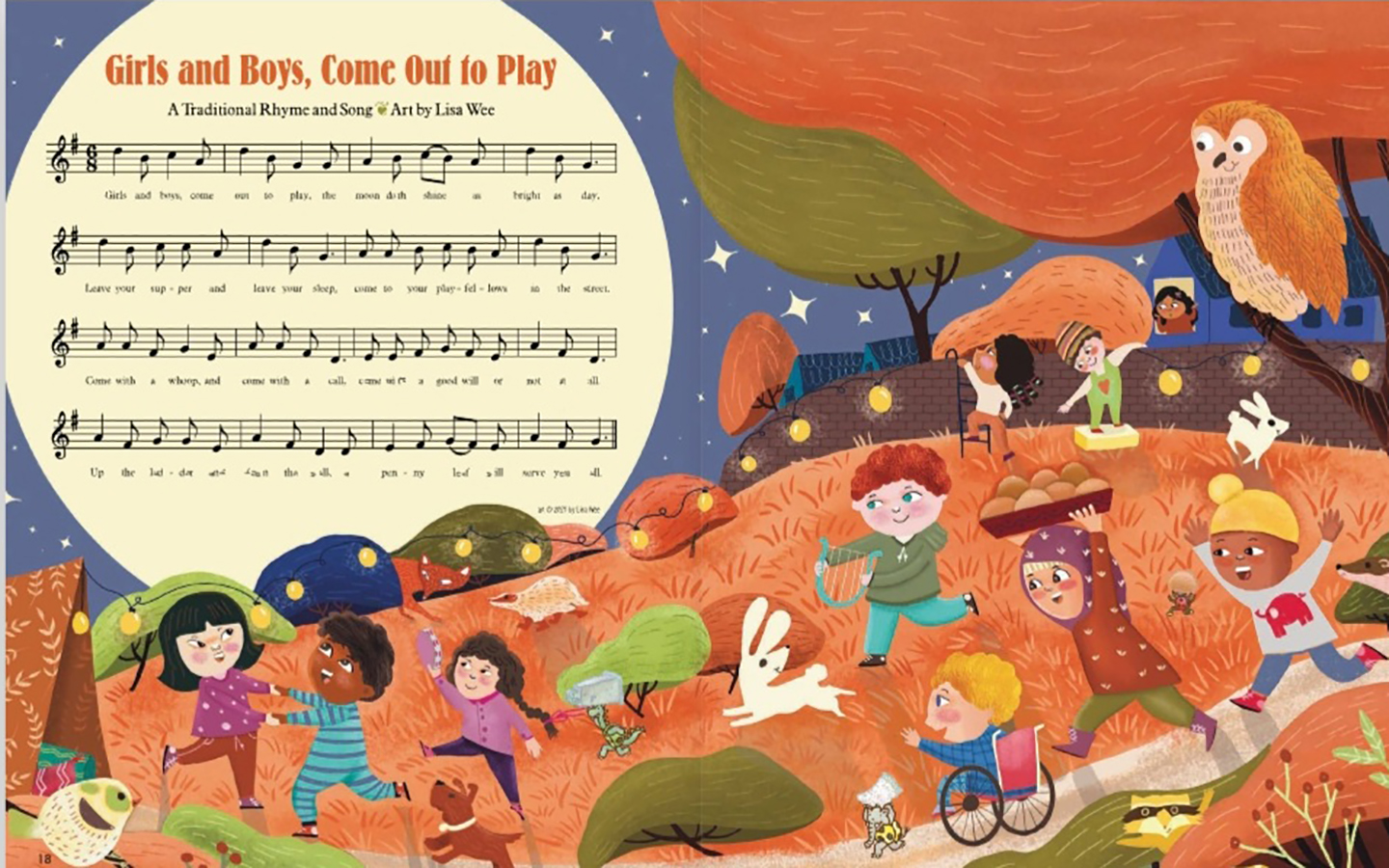 Changing career path to make a difference
Lisa was working as an art teacher in Kenya when she became inspired to become an author and illustrator. She noticed that many of the well-known books that children were reading did not feature any African, Asian, or other ethnicities as main characters. 'I felt strongly about kids having something to aspire to and thought I could use children's books as a vehicle to help them learn empathy. I wanted to do something about it and decided to change my career path and study illustration at Herts.'
Lisa studied an online degree at Herts alongside working full-time as an art teacher. She says, 'Distance learning requires a lot of self-discipline. Semesters were filled with assignments to be completed on a weekly basis and I had to make sure that I scheduled my time wisely.'
Developing a creative style
During her studies Lisa developed her own artistic style, which she describes as quaint and quirky. She has drawn upon her Malaysian cultural roots to explore her creativity. 'In Malaysia, we have Indian, Chinese and Malay cultures mingling with others easily, so I have grown up having a blended self-identity.'
Lisa's work focuses on diversity, inclusivity, and gender stereotyping. Her passion for this began when a friend's daughter came home from school and said there was no football team for her to play in. Lisa says, 'I remembered this little girl saying something that impacted on me - why do we categorise hobbies for boys or girls, and I agreed that this wasn't right. As a child I was called a 'tomboy,' and because of this I wrote a picture book called Li Na is my name. It is a book all about gender stereotypes and I hope it will help children and adults see each other as individuals, not in gender. I believe that each child needs space to explore and discover who they are, instead of being told by society who they should be. Children's books should reflect our multicultural world. Stories create empathy and curiosity, learning about other cultures and a boldness to be yourself.'
Professional commissions
Lisa has had many career successes, and most notably she has collaborated with US Celebrity Chef Kristen Kish, who is a champion of LGBT+ wellbeing, on the creation of a Upwork CoLab children's guided culinary journal called, It's all in the sauce. Lisa's role in the project was to create all the fun and interesting gender-neutral characters for the book, plus all the interior illustrations.
Advice for fellow creatives
Lisa says, 'Finding your uniqueness is important to succeed in the creative industry. It will become your branding and what you are known for.'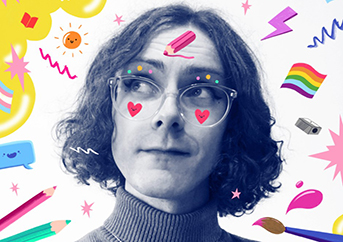 Alumni Stories
Harry Woodgate
Meet Harry, an award-winning freelance illustrator and author who creates stories with a focus on diversity, inclusivity, compassion and adventure.
Read more stories
BA (Hons) Illustration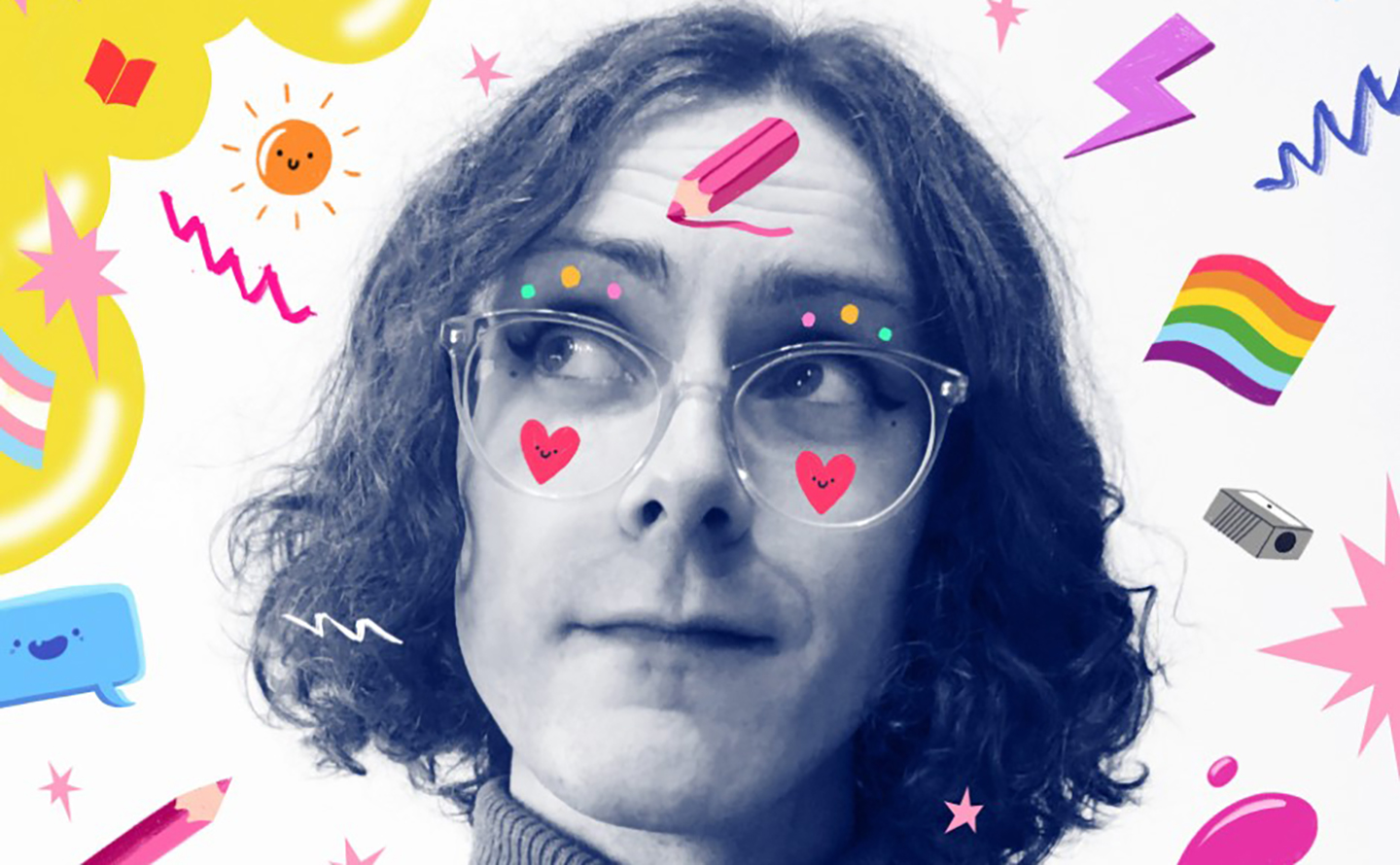 Life at Herts
Harry has fond memories of days spent in the illustration studios on our College Lane campus. Harry describes them as having 'lovely creative atmospheres'. Reflecting on their student experience Harry says, 'Those studio days where we'd have a tutorial or lecture in the morning and then spend the rest of the afternoon working between the studio, 2D print room and visiting the gallery cafe downstairs for a constant stream of coffee and pastries, sum up some of my favourite experiences at Herts.'
Harry studied Illustration, a creative genre that has always been a powerful vehicle to explore topics like identity, sexuality, gender and politics. Harry says that the School of Creative Arts tutors really encouraged everyone to think critically about how their work interacts with these things, and how to contextualise practice within wider social and cultural frameworks.
As a result, Harry was able to use their time at Herts not just to learn about illustration, but also queer theory, LGBT history, and the various political and social movements that intersect those two topics. All of this inspired Harry's artistic practice. In the final year, Harry wrote a dissertation on LGBT representation in children's books.
They looked at not only the characters and storylines in the books, but also the authors and illustrators making those stories. They also looked at the publishing industry as a whole and how it deals with representation and diversity. Harry's dissertation was the inspiration for their debut picture book, called Grandad's Camper, which was published with Andersen Press in the UK in spring 2021. Grandad's Camper was selected as a Stonewall Honour Book in the 2022 American Library Association Youth Media Awards, and a Waterstones Children's Book Prize 2022 for best illustrated book.
Away from the classroom Harry found like-minded people within the LGBT+ Society and says, 'I was pretty nervous when I first joined, but it was actually such a wonderful thing to meet so many lovely people and be surrounded by queer and LGBT folk going through similar experiences.
'I have some great memories of some of the events and nights out that we did, and I think it was so important having that space to explore what being part of the LGBT community meant to me, as it was a space I hadn't had in the same way before I started university.
Their advice to other students thinking of joining the LGBT+ Society is that, 'Everyone's experience is different and everybody is starting their time at university from a different place, but I would suggest making it your priority to seek out the existing LGBT networks and drop into a few of the social events, if only so you know they're there if you ever need them.
'Your LGBT identity might be a big part of your life or almost inconsequential. It might be a source of great pride or something that you're still figuring out. For me at least, university offered an opportunity to explore that part of myself on my own terms, away from any expectations of school or home or work. As such, I think letting yourself be open to the prospect of opportunity and discovery is important and can lead to wonderful experiences.'
What I'm most proud of in my life after Herts
Harry Woodgate is an award-winning freelance illustrator and author. They work with clients across editorial, publishing and advertising sectors, including top publishing houses such as Penguin Random House, magazines like the Sunday Times Magazine and corporate companies like National Book Tokens. In 2019 Harry was shortlisted for the V&A Illustration Awards. In the work they produce you will see fun, bright colours and quirky characters with interesting shapes and exaggerated perspectives. Harry particularly enjoys making work about psychology, LGBT and queer identities, and how we can protect our natural world.
Harry's children's books include Grandad's Camper, How to Build a City, Little Glow and The Very Merry Murder Club. They love creating stories with a focus on diversity, inclusivity, compassion and adventure. Their next book called TIMID, is a picture book about friendship and overcoming anxiety and will be published in June 2022 with Little Bee Books.
Visit Harry's website or follow Harry on Instagram to see examples of their amazing creations.
Advice for fellow creatives
For other LGBT+ people at the start of their creative careers Harry offers some advice. 'Don't quit, don't apologise, don't back down, don't settle for less. Stay in command of your own narrative and make good, meaningful work. Don't feel like you have to explain yourself or incorporate any part your identity into your working practice if you don't want to. You and your work are separate and that is an important distinction! Take lots of breaks, drink more water than coffee, and if in doubt, make it gay.'
What's next for my career?

Recent Illustration graduates are working in all areas of the creative industries in the UK and abroad. Encouragement is given to the development of versatility, leading to a wide range of career opportunities in design and illustration in the fields of publishing, marketing and publicity, and advertising as well as freelance illustration.

Our Illustration graduates' work is regularly seen online, in books, newspapers and advertising campaigns. Many graduates work as freelance illustrators, while others work in publishing, marketing, publicity and advertising.

View our Alumni profiles

Key staff

Further information - includes assessment method

| Course fact sheets | |
| --- | --- |
| BA (Hons) Illustration | Download |

| Programme specifications | |
| --- | --- |
| BA (Hons) Illustration | Download |
| BA (Hons) Illustration | Download |

Additional information

Sandwich placement or study abroad year

Optional

Applications open to international and EU students

Yes

Course length

Full Time, 3 Years
Sandwich, 4 Years

Location

University of Hertfordshire, Hatfield

How to apply?

Fees and funding