BSc (Hons) Financial Mathematics
Entry requirements

| UCAS points | A Level | BTEC | IB requirement |
| --- | --- | --- | --- |
| 120-128 | BBB-ABB: A minimum of a grade B required in Mathematics. | DDM: Applied Science as well as A Level Maths grade C. | 120-128 points: Must include maths at HL grade 4 or above. |

Additional requirements

GCSE: Grade 4 in English Language and 4 Mathematics

Access Course Tariff: Diploma with 45 Level 3 credits of which 15 must be in maths at a minimum of Merit.

All students from non-majority English speaking countries require proof of English language proficiency, equivalent to an overall IELTS score of 6.0 with a minimum of 5.5 in each band.

If you do not have the required IELTS or equivalent for direct entry on to your degree programme, our Pre-sessional English and International Foundation courses can help you to achieve this level.

For more details on the University of Hertfordshire's entry requirements, please visit our Undergraduate Entry Requirements page.

Find out more about International Entry Requirements.

The University of Hertfordshire is committed to welcoming students with a wide range of qualifications and levels of experience. The entry requirements listed on the course pages provide a guide to the minimum level of qualifications needed to study each course. However, we have a flexible approach to admissions and each application will be considered on an individual basis.

Professional accreditations

Accredited by the Institute of Mathematics and its Applications (IGradIMA)

Sign up for alerts

Get access to personalised content, tailored towards your interests:

Information on your favourite courses
Tips to help you through the application process
Blogs, vlogs and advice from current students
Why choose this course?
Receive excellent career support during and after the course
 Lecturers are experts in their field; informed by current research
Accredited by Institute of Mathematics and its Applications (IGradIMA)
Financial Mathematics sits within one of our smaller Departments. That means you'll get to know your lecturers very well and vice versa. You'll benefit from an individual approach and tailored care and support where needed. You'll learn from research active academics, who are renowned internationally for their contributions to mathematics and mathematical physics. Three members of staff have been working on 'Strings, Supergravity and Geometry,' exploring string theory and differential and algebraic geometry. Other projects include researching classical and quantum integrable systems and scattering amplitudes in gauge theories. Aren't familiar with these terms and theories? Rest assured, very few of our first-year students are. You'll start at the basics and slowly work your way up to specialise in the areas that interest you most.

You'll attend lectures as well as workshops and seminars. This way, you can learn from your lecturers as well as your peers. We've even set up a Student Proctor Scheme. This means students from higher years will be on hand to help you during and outside of your lessons. You'll take part in practical computing classes and problem workshops. (That's 'problem' in the mathematical sense, of course.)

Between your second and third year of study, you can take an optional sandwich year. Want to study abroad for a year? We've got you. Want to work in industry for a year? We have a dedicated placements tutor in our school, who will help you find your dream placement. Our students have worked for companies like GlaxoSmithKline (GSK), Roche, BAE Systems, and the NHS. And that's just our UK placements. Many of our students even go on to work at their placement host company after they finish their course.

You'll study a course that is accredited by The Institute of Mathematics and its Applications (IGradIMA), the UK professional body for mathematics. Being an accredited university means that you will leave us with the educational requirements for the Chartered Mathematician (CMath) designation; your first step into gaining this recognition. That means employers know you have a high standard of knowledge, expertise and skill. Thus, making you stand out for all the right reasons.

What's the course about?
In the first year, the BSc (Hons) Financial Mathematics and BSc (Hons) Mathematics courses are exactly the same. So, if you change your mind and want to change, that's easily done. Your second year is where you start specialising in financial mathematics if you choose this pathway.
In your first year, you'll learn all the foundations and basics that you need to know. We are aware that our students come from different schools and have followed different programmes. The first year is about making sure that everybody is on the same page. You'll study linear algebra, basic statistics, and computational modelling. You'll learn about numbers and sets, the applications of mathematics and financial maths. You'll also take the first 'mathematical techniques' model to set you up with a strong foundation for your second and third year.

In your second year, you'll take the second module on mathematical techniques. You'll also work on differential equations, take a module in career planning and development and attend small group tutorials. You'll study programming, financial markets and portfolio theory. You'll learn how to analyse portfolios of securities and financial data. In the second half of the module you'll learn more theories that underlie the financial markets. This year there are also some optional modules for you to choose from. These include algebra, number theory and real analysis. Want to go into teaching? You can even take a module in professional teaching skills to prepare you for a career in education.
Work placement/study abroad option: Between your second and final year, you'll have the option to study abroad or do a work placement for up to a year. Not only will this give you an amazing experience to talk about but will also give your CV a boost. If you'd rather go straight to your final year, that's absolutely fine too.
In your final year, you'll study non-linear optimisation, derivative pricing and investigations in financial mathematics. Most other modules are optional this year, so you can do what you like best. Modules include linear modelling, combinatorics, and advanced levels of algebra and numerical methods. You can even choose to study space dynamics in our labs. Think about atmospheric drag, spacecraft spin and transfer orbits. This year really allows you to home in on your favourite areas of mathematics. There is also a strong focus on employability and finding a fitting job for when you leave us.

For a full list of modules, see the section under 'What will I study?'
Your main campus is College Lane 
This is where the creative arts, science and health-related subjects are based. This means you'll share the campus with future nurses, scientists, artists and more. You can use the common rooms to relax with friends, work out in the 24-hour gym or have a drink in our on-campus pub or cafes. We also have restaurants for you to eat in or grab something on the go. Our Learning Resources Centres are open 24/7, which means you can study whenever suits you best. Want to pop over to the other campus? You can take the free shuttle bus or walk there in just 15 minutes.  
What will I study?
Degree programmes are structured into levels, 4, 5 and 6.  These correspond to your first, second and third/final year of study.  Below you can see what modules you'll be studying in each.  
Level 4

Level 5

Level 6

Study abroad

An opportunity for an amazing experience, which will help make you stand out from the crowd. With more and more companies working internationally, experience of living in another country can make a great impression on future employers.

This course offers you the opportunity to enhance your study and CV with a sandwich year abroad. The University has partnerships with over 150 universities around the world, including the USA, Canada, Asia, Africa, Australia, South America and closer to home in Europe.

If you study abroad between your second and third year of study, you'll pay no tuition fee to the partner university and no tuition fee to us either. We'll ask you to make your decision in your second year, so there is plenty of time to think about it.

Find out more about Study abroad opportunities

Please note Erasmus+ funding is only available until May 2023. For students starting their course in September 2022 and wishing to study abroad in 2023-24 or 2024-25, please refer to the Turing Scheme.

Work placement

Graduate with invaluable work experience alongside your degree and stand out from the crowd.

This course offers you the opportunity to enhance your study and CV with a work placement sandwich year. It's a chance to explore career possibilities, make valuable contacts and gain sought after professional skills.

Our dedicated Careers and Employment team are here to help guide you through the process. Within the UK our students have worked at Glaxo-SmithKline, Roche, NHS, Warner Bros, BAE Systems.

If you take up a work placement between your second and third year of study, at the University of Hertfordshire you'll pay no tuition fee for this year. We'll ask you to make your decision in your second year, so there is plenty of time to think about it.

What if I need support?

You'll get a personal tutor to guide you through your course, all the way to graduation. You might also want or need extra support during your time with us. Rest assured, no matter what you study, we've got you covered. For help with study skills, including referencing, essay writing and presentations, you'll have access to our academic support services. You can attend workshops, 1-to-1 sessions, and online tutorials. Both our LRCs run drop-in study skills sessions. And the best thing is, it's all free.

You will meet your personal tutor on a regular basis in small-group tutorials, which are a great way of reinforcing the material that you learn in lectures. We also offer a wide variety of support throughout your degree, from your lecturers, the School's Maths Centre and peer support from our student proctor scheme.

The Maths Support Service provides a one to one help with your mathematical problems.
'If you fancy a challenge, choose maths! You can go into so many different things and the world's your oyster.'
Check out our student blogs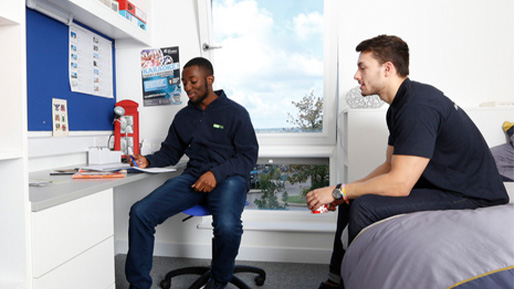 Student Blogs
Jonathon - A typical day
My typical uni day
An average day when studying maths at Hertfordshire University consists mainly of commuting, lectures and study.
Going from the beginning of my day, lectures start at 09:00 on some days, which is a long struggle to get up and out by 07:30 but it gets done. I only like that time to beat the motorway traffic and get a good short walk in before lectures, great to clear the head and get ready to learn.
Other days they can be at 11:00, or if you're lucky 13:00. These are the lie in days or catch up on extra study before driving to university.
Once at university, lectures are typically 2 hours and we cover a lot of content, normally a whole section or chapter.
After the first lecture, depending on my timetable it's either a tutorial or a break. During my break, I either head to the Learning Resource Centre (LRC) or the PAM Ready Room and do some extra study or just relax a bit before the next lecture or tutorial.
An average day at University ends at 17:00 or 18:00 for me but my average day does just end there.
Depending on the day I have either society meeting and socials, scouts or sports that I attend on a regular basis so I'm always active whether in or out of University.
At the end of the day, there is nothing I enjoy more than either a bit of gaming with friends or a good nights sleep.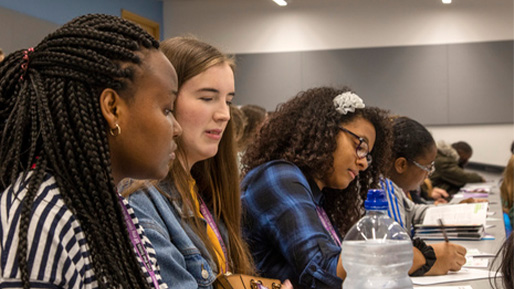 Student Blogs
Jonathon - Guide to mathematics
Guide to the mathematics facilities
There are a few key facilities for our Mathematics course at Herts
The first thing that comes to mind is our lecture rooms and classrooms. Simple I know but not are they just for our lectures and tutorials, if they are empty most of the rooms are available for you to use as a study space or if you have a group of friends you can study together and share ideas on the screen or the whiteboards.
We also have some designated learning zones which you can use to study. These are dotted all over campus.
The key facilities are our high specification PC Labs. Used by all students for Python, R, and MATLAB just to name a few software we use. These labs are open from around 8 am to 8 pm within the main buildings.
We also have our Learning Resource Centre (LRC for short). Here are all the key study spaces from single study rooms to group study rooms and computers. The LRC has practically everything you could need to study. It's open 24/7 so whether an early bird or a night owl it's open for those brain waves whenever they may come.
The LRC is also home to our Maths Support Service. This is a small team of people on a rota that sets up in a specific spot in the LRC to help with any maths problem you may have they can help.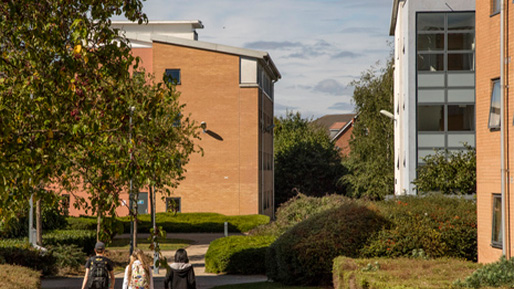 Student Blogs
Jonathon - Why I chose herts
Why I chose herts
There are many reasons why I chose to come to herts. Here are just a few.
Firstly, the accommodation was phenomenal compared to what other places were offering at the time (2017). This is what sold herts to me when I was making my final decision along with my next reason.
Next is I live in North London. I didn't want a university too far that I couldn't drive to it as a commuting student if I wanted to. As well as it being close to home for when I may want to go home or for my family to come up and visit; the journey isn't too long to make.
My next reason is space. The outdoor space is brilliant. There is such a diverse scenery at herts that you could be in a built-up area of campus then in 3 minutes you are in a forest. The Great outdoors helps to relax and clear the mind which is why I love it so much.
Lastly is the staff. On the open days, I went to the staff and they were always friendly and the lecturers are so enthusiastic about their subjects. That's what I want to see.
So, there's my story or mini stories behind choosing herts.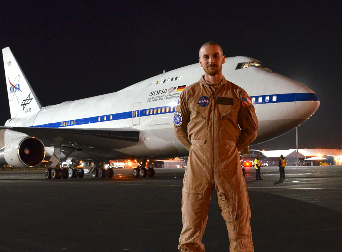 Alumni Stories
Dr Samuel Nathan Richards
Meet Dr Samuel Nathan Richards, who has taken his degree out of this world. Samuel currently works for NASA as the Mission Director & Instrument Scientist for NASA/DLR mission: SOFIA in California.
Read more stories
Find out more about this course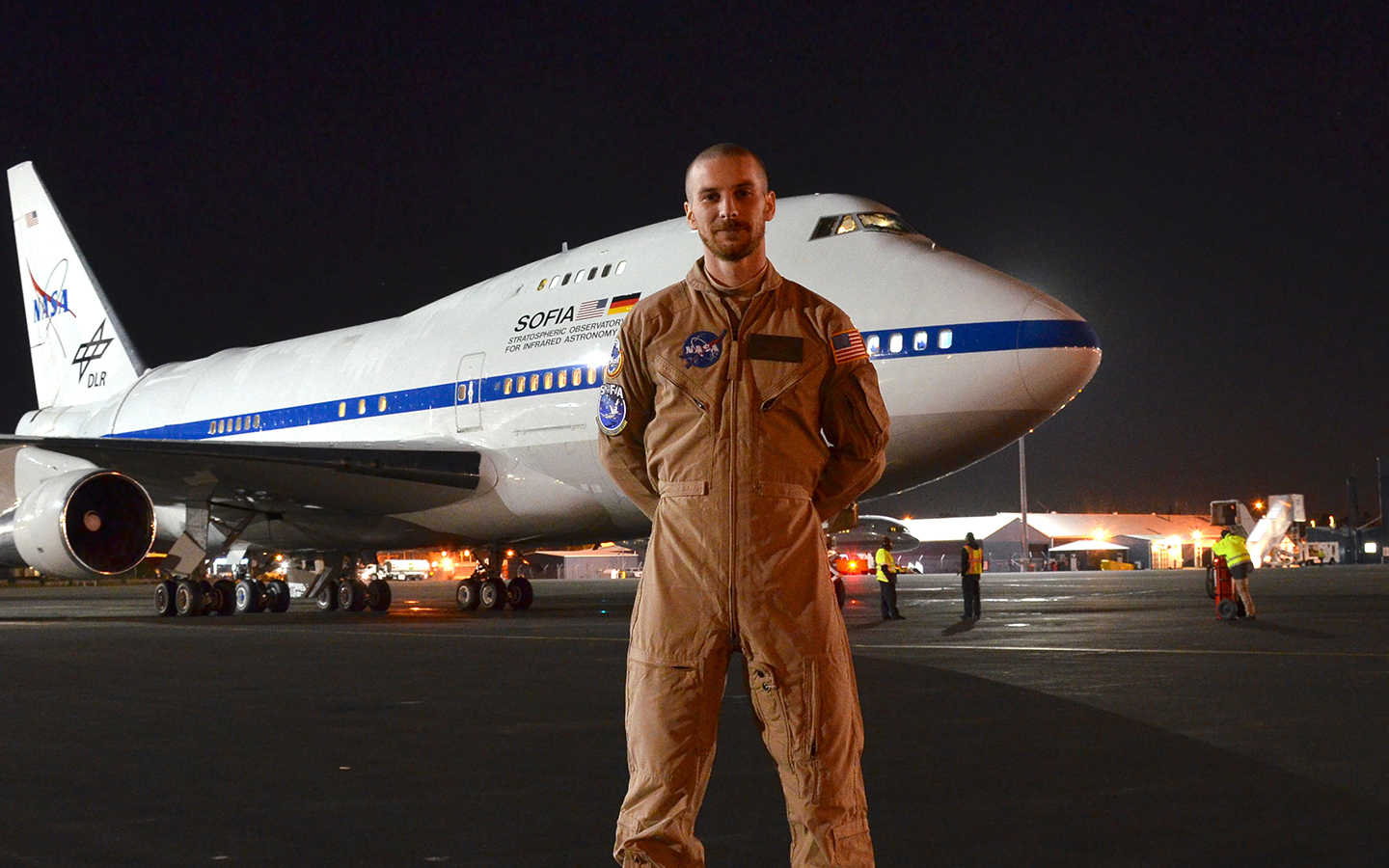 Global opportunities
Samuel currently works as the Mission Director & Instrument Scientist for the SOFIA mission, based in Palmdale, California at the Stratospheric Observatory for Infrared Astronomy. Nathan has worked toward this role since completing his degree and a PhD in Astrophysics at the University of Sydney, Australia.
He says, 'I would not be where I am without the opportunities that were available while studying at the University of Hertfordshire. From extracurricular projects, to connections with other world ranking universities. I'm thankful to the University for its guidance and support that kick-started my career.'
Samuel decided to study at the University after seeing a promo video in sixth-form that featured the Bayfordbury Observatory. He says, 'When I discovered how strong the University's Astronomy department was, I felt that this was an environment that I could thrive in.'
'The lecturers were world-class, active astronomers, so each class was dynamic to the ever-changing knowledge of their respective fields of research. Their willingness to accept keen students for extracurricular research projects gave me early first-hand experience of the career I was about to launch myself into. Their international connections opened a path for me to do a research year at the University of Sydney, where I would later return to complete a PhD!'
Just the beginning
Pursuing a career in astronomy is highly competitive but incredibly exciting. Opportunities in these industries are truly global and roles are very diverse. 'I didn't know I'd end up working at NASA, but I took all opportunities as they arose.' Samuel encourages new and current students to do the same. 'Find what you enjoy and do that, over money, status and fame. There are many routes to where I am now, my colleagues come from very different backgrounds: astronomy, electrical and mechanical engineering and computer science, and that is just within my role, let alone all the other roles under NASA's umbrella.'
'I'm still learning, developing and taking on new opportunities!'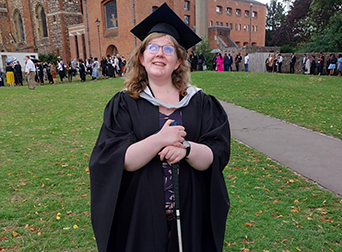 Alumni Stories
Heather Tymms
Meet Institute of Mathematics prize-winner Heather, who loved her time at Herts and was determined not to let her sight-loss become a barrier to getting fully involved with student life and achieving a first-class degree.
Read more stories
BSc (Hons) Mathematics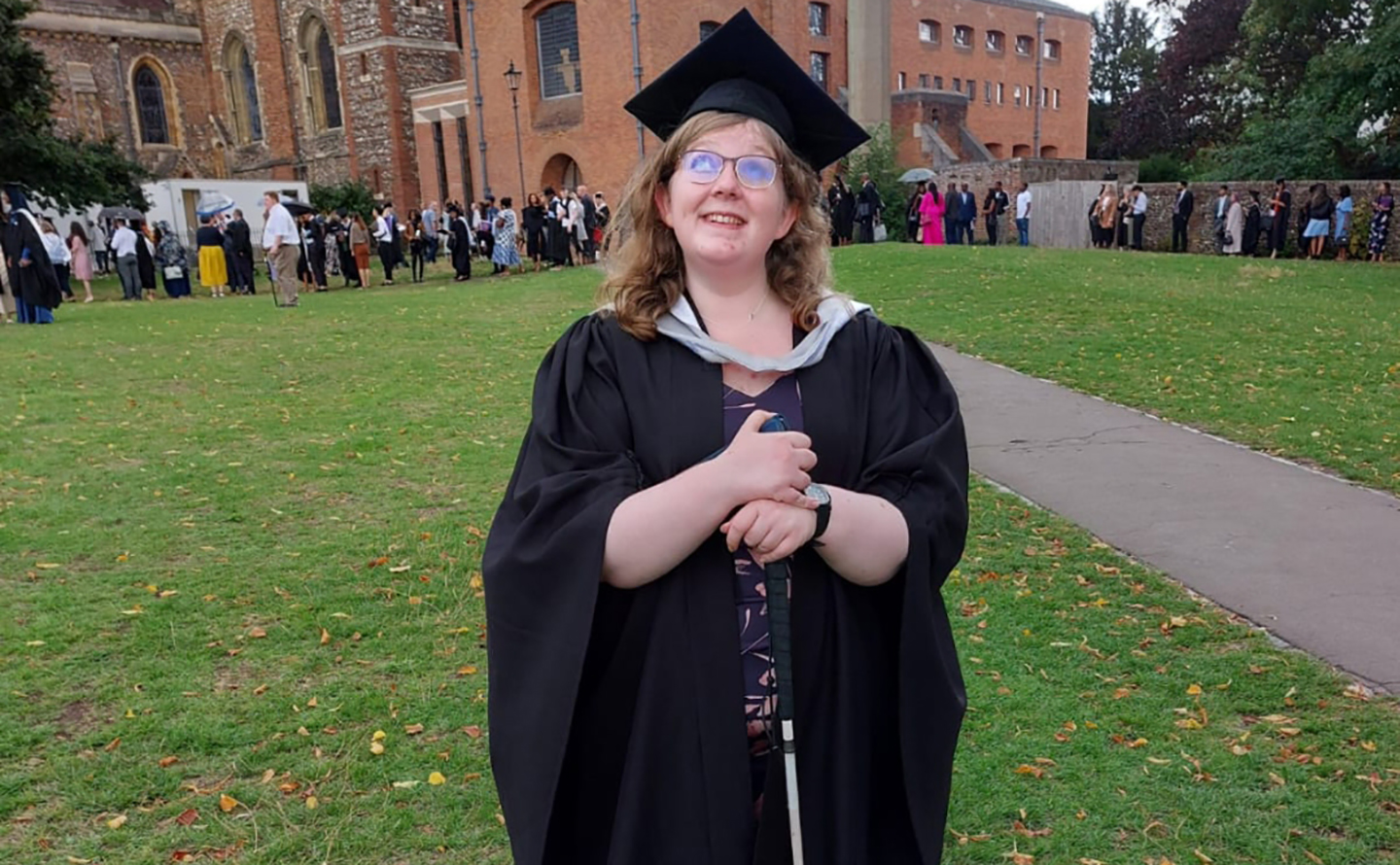 Studying at Herts with a disability
Heather hadn't planned to go to university straight after A-Levels as she lacked the confidence. However six years ago she lost the majority of her sight and wanted to find her independence again. This was when she decided she needed a challenge and a new qualification. Her journey has led her to achieving a first-class degree in Mathematics, winning a school prize from the Institute of Mathematics and its Applications.
Heather says, 'I can't believe how far I have come. I have grown so much, and the future is brighter than I ever imagined it to be. When I started at Herts I would never have dreamt of being able to commute to London. Herts has given me the confidence to achieve more and provided me with the skills and ambition I needed to equip myself for a professional career in a fascinating sector!'
Heather chose to study at Herts as it was her local university and because she knew she would be able to get the support she needed.
'Being new to having a disability, I needed some extra help and guidance along the way. The Wellbeing Team at Herts provided me with lots of support and resources. Before I started, I was taken on a tour to familiarise myself with the campus so I could learn the best routes between my lectures. This was very useful, as I can get anxious in new places. I also had help in the lectures because I couldn't see the board! My lecturers were very accommodating and changed timetabled classrooms to improve access for me if required. I was able to claim the Disabled Students' Allowance, which enabled me to buy a specialist laptop with assistive technology and a magnifier.'
'I stayed closely connected with my lecturers and the Wellbeing Team through my studies, and I was able to help improve the experience of other disabled students on campus. For example, working with university staff on signage and communication around building sites to enhance safety measures. The university staff were always happy to help improve the safety of all their students.'
'I really benefited from the support I received from my school careers advisor. Through this service, I had help to secure both a placement and graduate job. I received expert practical advice to help me apply for jobs, they helped improve my confidence with job interviews, and showed how I could disclose my disability to employers in a covering letter.'
Life at Herts
Heather had a brilliant student experience and got involved with lots of extra-circular activities.
'I really enjoyed my course, I found the lecturers extremely friendly, knowledgeable, and approachable, something which I really valued. I also enjoyed meeting and working with people from all different backgrounds. Herts is a truly diverse and inclusive place to study, and I benefited from collaborating with so many different people.
'My favorite place on campus was the library. It has such a good atmosphere, and this was where I could concentrate on course work with friends.'
'I also got involved with the Physics, Astronomy and Maths Society (PAMsoc) and in my final year, I was the society chair. Through PAMsoc activities I was able to learn and make friends with like-minded people, enriching my student experience. We did quizzes, pub nights, discussion groups, and invited our lecturers to speak to us about their personal career paths and the cutting-edge research they are doing.'
Heather's future career aspirations
Heather is passionate about Maths and says, 'You can do so many different things with a Maths degree, and not just teaching. You learn transferable skills, critical thinking, elements of computer science, and physics.'
'I was introduced to the data sector in my placement year at Sainsbury's Digital, where I got to work on interesting projects like using data analysis to improve the experience of customers at the supermarket checkout. I now work for an Engineering Consultancy, GHD, a company who are committed to solving global challenges in the areas of water, energy and urbanisation, values which align to my own. I do a job that I love using data models and python, skills learnt on my course.'
'I do miss academia sometimes and I may like to do further study in the future.'
Heather's advice for other students
'At Herts, you can learn about your chosen subject, but also learn about yourself. Make sure you take the time to reflect and understand both you and your passion throughout your studies and take every opportunity you can. Say yes to new things but know your own limit and don't burn yourself out. At Herts, there is always support available to you, so seek out help if you need it.'
What's next for my career?

The number of people working in jobs requiring numerical ability has been steadily rising in the UK in recent years. In the world of employment, maths graduates are in high demand for their skills in problem-solving, logical thinking and their ability to understand and interpret data. Recent maths graduates from the University of Hertfordshire have gone on to exciting careers in finance, actuaries statistics and data science, IT, business analysis, teaching and many more.

These careers are also well paid. According to data from the government's Longitudinal Education Outcomes (LEO) Data Analysis, the University of Hertfordshire is ranked 16th (out of 64 universities) for the highest quartile earnings for maths graduates five years after graduating.

View our Alumni profiles

Further information - includes assessment method

| Course fact sheets | |
| --- | --- |
| BSc (Hons) Financial Mathematics | Download |
| BSc (Hons) Financial Mathematics | Download |

| Programme specifications | |
| --- | --- |
| BSc (Hons) Mathematics | Download |
| BSc (Hons) Mathematics | Download |

Additional information

Sandwich placement or study abroad year

Optional

Applications open to international and EU students

Yes

Course length

Full Time, 3 Years
Part Time, 5 Years
Sandwich, 4 Years

Location

University of Hertfordshire, Hatfield

How to apply?

Fees and funding

Fees 2023

UK Students

Full time

£9250 for the 2023/2024 academic year

Part time

£1155 per 15 credits for the 2023/2024 academic year

EU Students

Full time

£14750 for the 2023/2024 academic year

Part time

£1845 per 15 credits for the 2023/2024 academic year

International Students

Full time

£14750 for the 2023/2024 academic year

Part time

£1845 per 15 credits for the 2023/2024 academic year

*Tuition fees are charged annually. The fees quoted above are for the specified year(s) only. Fees may be higher in future years, for both new and continuing students. Please see the University's Fees and Finance Policy (and in particular the section headed "When tuition fees change"), for further information about when and by how much the University may increase its fees for future years.

View detailed information about tuition fees

Read more about additional fees in the course fact sheet

Other financial support

Find out more about other financial support available to UK and EU students

Living costs / accommodation

The University of Hertfordshire offers a great choice of student accommodation, on campus or nearby in the local area, to suit every student budget.