BSc (Hons) Geography
Entry requirements

The University of Hertfordshire is committed to welcoming students with a wide range of qualifications and levels of experience. The entry requirements listed on the course pages provide a guide to the minimum level of qualifications needed to study each course. However, we have a flexible approach to admissions and each application will be considered on an individual basis.

| UCAS points | A Level | BTEC | Access Course Tariff | IB requirement |
| --- | --- | --- | --- | --- |
| 112-120 | BBC-BBB | DMM-DDM | Access to Science Diploma with 45 Level 3 credits at merit profile | 112-120 points from a minimum of two HL subjects at H4 or above |

Additional requirements

Grade 4/C in English Language and Mathematics

All students from non-majority English speaking countries require proof of English language proficiency, equivalent to an overall IELTS score of 6.0 with a minimum of 5.5 in each band.

If you do not have the required IELTS or equivalent for direct entry on to your degree programme, our Pre-sessional English and International Foundation courses can help you to achieve this level.

For more details on the University of Hertfordshire's entry requirements, please visit our Undergraduate Entry Requirements page.

Find out more about International Entry Requirements.

| UCAS points | A Level | BTEC | Access Course Tariff | IB requirement |
| --- | --- | --- | --- | --- |
| 112-120 | BBC-BBB | DMM-DDM | Access to Science Diploma with 45 Level 3 credits at merit profile | 112-120 points from a minimum of two HL subjects at H4 or above |

Additional requirements

GCSE: Grade 4/C in English Language and Mathematics

All students from non-majority English speaking countries require proof of English language proficiency, equivalent to an overall IELTS score of 6.0 with a minimum of 5.5 in each band.

If you do not have the required IELTS or equivalent for direct entry on to your degree programme, our Pre-sessional English and International Foundation courses can help you to achieve this level.

For more details on the University of Hertfordshire's entry requirements, please visit our Undergraduate Entry Requirements page.

Find out more about International Entry Requirements.

Professional accreditations

This programme has received accreditation from the Royal Geographical Society and has therefore been independently checked to ensure that the knowledge, skills and other attributes expected of high quality geography graduates are being delivered.

Sign up for more information

Get access to personalised content, tailored towards your interests:

Information on your favourite courses
Tips to help you through the application process
Blogs, vlogs and advice from current students

Why choose this course?

Ranked in the top 25% in 6 categories* in the 2023 National Student Survey (NSS)
Gain a degree accredited by the Royal Geographical Society
Residential field trips to amazing destinations in UK and the Swiss Alps, at no extra cost

*based on averages of questions 5-9, 10-14, 15-16, 17-18, 19-21 and 22-24 of the NSS survey 2023.

Other great features of the course include:

Our new flexible curriculum for 2024 entry allows you to study both Human Geography and Physical Geography, or to specialise in either. You'll study in a small class size and have dedicated support from tutors in a very friendly atmosphere that will encourage you to give your best in your studies.

Benefit from our extremely close links with local and national employers. We offer many opportunities to apply your knowledge to help you address real world and geographical issues and gain valuable work experience in the process! Students have the opportunity to assist staff with field research and to undertake fieldwork in pursuit of final year dissertations in locations that have included Iceland, Switzerland and the High Arctic.

Find out more about our staff in Geography, Environment and Planning.

What's the course about?

The Herts Geography BSc degree will give you a deep and critical understanding of the pressing issues our world is facing from social, economic, political and scientific perspectives. Whether it's the climate crisis, environmental hazards, food security, migration or geopolitical conflict, our teaching will equip you with the tools to help tackle these contemporary challenges.

Fieldwork and self-driven research will be fundamental to your studies and you will develop skills and gain experience directly related to a variety of career paths. Our residential field courses to the Lake District and the Swiss Alps (and many day visits) are included in your tuition fees and encompass both the physical and human environment. You will have access to our specialist laboratories and our environmental field centre at Bayfordbury, where you will receive extensive field and lab training. Our GIS teaching in our state-of-the-art computer facilities will equip you with cutting edge geographical skills for the digital age.

Our degree gives you the choice to learn physical and human geography, or to specialise in either. You will have the opportunity to study a wide variety of topics founded around staff expertise in sustainability, climate change, the cryosphere, urbanism and transport. With a Herts Geography BSc degree you will gain an abundance of flexible and sought-after skills and contemporary knowledge, preparing you for your future career.

Your main campus is College Lane  

This is where the creative arts, science and health-related subjects are based. This means you'll share the campus with future nurses, scientists, artists and more. You can use the common rooms to relax with friends, work out in the 24-hour gym or have a drink in our on-campus pub or cafes. We also have restaurants for you to eat in or grab something on the go. Our Learning Resources Centres are open 24/7, which means you can study whenever suits you best. Want to pop over to the other campus? You can take the free shuttle bus or walk there in just 15 minutes.   

What will I study?

The Herts Geography BSc degree combines classroom-based learning with highly interactive laboratory and field experience. As one of only two UK Geography Departments to have their own environmental field station, you will have unique opportunities to put into practice in the field what you learn in the classroom. What's more, you will have abundant opportunities to do local, national, and international fieldwork as well as develop and undertake your own research projects.

Our modules include lectures, workshops, practicals, seminars, and field visits. This variety of teaching combined with access to state-of-the-art facilities will allow you to develop academically, professionally and as both an independent and team-worker.

Assessments on our course are widely varied and focus on developing your research, communication and digital skills. We have also consciously designed our assessments to mirror and better prepare you for the workplace. These range from written coursework, verbal presentations, practical portfolios of work, exams and a research dissertation.

Through our personal tutoring system, you will be allocated a tutor who will be your academic mentor and first port of call on any academic or personal matters you need to discuss from day one. Staff are friendly, approachable and regularly available for students beyond timetabled sessions and one-to-one or small group support is often available.
Check out our student blogs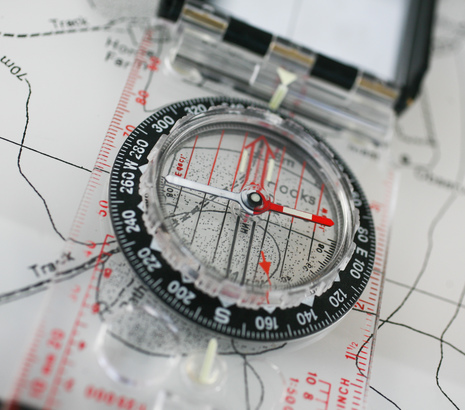 Student Blogs
Emily - Week at a glance
My week at a glance
Geography is a continually active and dynamic course to study, so each week looks different to every geographer. In the first year, everyone gets to do the same things, so that's both physical and human geography, and really get to understand the links between the two sides – so you never really know what to expect each week, which is actually quite exciting because it's something different to always experience. My week is constantly changing and very crazy so strap in for the ride and let me tell you my journey of a week.
I begin my week by organising all my notes and making sure that I know what lecturers and where they are, that I have that week – just to become extra prepared. The next thing that I do is get a good night's sleep on Sunday, just so that I feel extra prepared for that long Monday morning and knowing what the rest of the week has in store for me. Every morning, I make sure to stick to a strict routine. I wake up at the same time every morning – usually around 06:30 so that I have enough time to have an easy morning to get ready. I shower and make sure I'm looking... semi-presentable, and then have some breakfast to give me some energy, especially with those nine arms. I go to all my lectures, seminars, workshops, and practicals are just so that I get the most out of my education and to fully immerse myself in the University experience. Of these classes, I usually go back to my room and compile all my notes, organise my work and make sure that my room and all my work is tidy and in order because a tidy workspace is a tidy mind 😊
In my course, I tend to go to a lot of extracurricular activities that the School of Life and Medical Sciences and the Geography Department Organise. Despite all of the weekly field trips that we go on and our fortnightly trips to the ecology field station, I attend their spontaneous TEDx talks on climate change, academic support sessions, attend regular meetings with all of my lecturers to catch up with them, and utilise my role/responsibility as a course representative and student buddy with the University and Geography department
Apart from attending all my lecturers, some other things that I do at university is just going out with friends. My friends and I, all love to just go into each other's flats and sit and talk. We watch movies, listen to music, and spend a lot of time in spoons. I do love spending time with my friends, but I also love spending time myself. I love just sitting and relaxing in my room, listening to music, and watching Netflix, just getting to be me and be more comfortable in the University environment. One of the best and most important parts of my week is getting to speak with my family every night because I can unload any stress onto them and tell them about all the crazy stuff that I've been up to 😊
During my week, I make sure to have a clear balance between University life and University work. I manage my time around sorting out myself and my work, attending wellbeing classes and making use of the Universities facilities, going to talks and extra activities with my course, doing my weekly shopping and eating out with my friends, going swimming as my exercise and spending time focusing and developing on myself. Apart from studying, I work a part-time job as a Senior Student Ambassador at the University, working around my crazy timetable, allowing myself to both work and study at the same time, being incredibly helpful to me so I can still support myself, take time for me, study, learn and learn to live.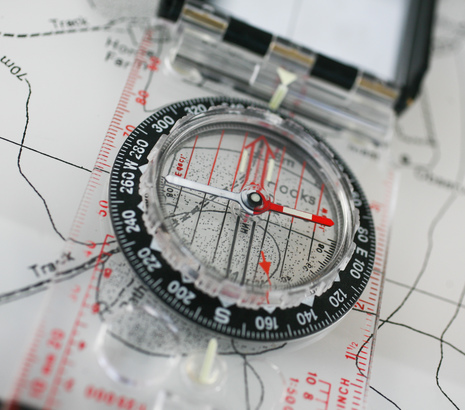 Student Blogs
Emily - Why I love Geography
What I love most about my course
The question that I get asked the most about my course is, why the geography of all subjects? What can you even do with geography, isn't that just rocks and countries? It may not seem all that fascinating to you but let me tell you .... the subject of geography is one awesome thing, but once you see the passion and the energy behind the development of the topics – especially in today's age, you'll want to be a part of this community. As geographers, we hold ourselves as the real leaders of the future generation, albeit undercover, as most people don't really understand what we're talking about half the time! – but hey, that's quite cool 😊
One of the main things that are amazing about my course is how we deal with the real world constantly. We don't just sit in lecturers and listen to the lecturer's talk and talk about theories – like you would think. We tend to dissolve into heated debates about topical climate issues, and even the role of globalisation with this COVID-19 Pandemic. We are a close-knit, small and tight group of people, meaning that we get to know each other well, like a family, and we get more one to one time without lecturers to get the best experience out of enhancing our education.
Another cool thing about studying Geography, especially at Hertfordshire, is that we get to study every aspect of geography. We don't just study human geography, but we also study everything in the realm of physical geography too. In our constant practical's, we deal with real-life objects, machinery, and field equipment, so that we get first-hand knowledge on how to complete these activities in real life. The opportunities that we get are incredible, and through being a student representative and student buddy, I can stand up for my course and get the absolute best that we all can out of it.
The University of Hertfordshire is one of only two universities in the UK that has its own field station – Bayfordbury, which carries out its own research, in which we as the students can get involved with. We also go on two "compulsory" field trips, the first to the lake district and the second to Switzerland and they are the highlight of your university experience for sure – I know for one that I will never forget these experiences in my life, as they have completely made my whole University experience forever 😊
Geography is a different course. It is a unique and special subject that is incredibly employable, which can be a pathway into a successful future. You get to experience so many amazing things and going to university is an incredibly rare experience, but Geography so interesting and current, especially because you will be a part of the future.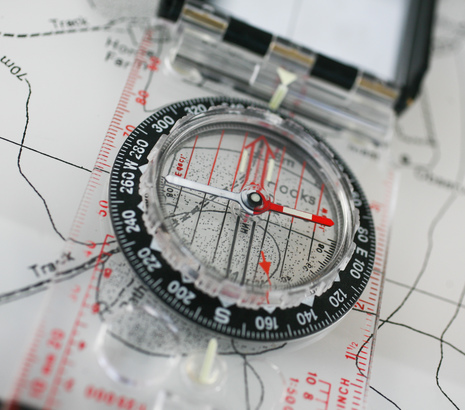 Student Blogs
Emily - Why I chose Herts
Why I chose Herts
Hiya, I'm Emily Ashwell, and I'm currently a second-year undergraduate student studying Geography (.... yes, rocks and the world). I'm from Waltham Forest, just outside of Central London and from the beginning Herts as always, a possibility for me, firstly because of the distance from home. Myself, like many other people, really wanted to go to University and live in accommodation to get that infamous student life experience, but also wanted to get out of the family house for a bit - but keep coming back home lots and lots 😊
However, the real turning point for me was when I first visited the University. I can remember sitting in the on-campus restaurant in the de Havilland Campus, just generally taking over my options and my future when suddenly my mum bursts out into tears – I didn't think this was massive because she cries at EastEnders episodes ... However, I asked her why she was crying and she told me that this is the only place that she could see me being myself at, and being comfortable in myself here – and that really helped confirm my decision and make my mind up that Herts was where I definitely belonged and could be my second home away from my real home, with its close community and family/home-like feel.
Since arriving here, this has been solidified by the overwhelming support from the student support and welfare teams. Believe me, University isn't like you see it in the movies if that's what you're expecting. It will make you 100% more emotional than you were before but will also take you on a journey to discover yourself and that is the most important thing. Since attending University, I personally have dealt with a lot of mental health issues, but the support here has made me feel comfortable enough to seek their help, in which has helped me to overcome all my worries and doubts. The wellbeing and support team here have truly helped me in ways that I cannot even explain. They are the most supportive service and a lovely group of people that you will ever meet and have completely changed my life for the better, especially as a person who can get quite emotional and is really family orientated. The buddy scheme here, as well as advice and support, have given me the opportunity to have a platform to be myself, feel more comfortable and settle in comfortably, but also help other people be the best that they can be and really come out of their shell to be them and get the most out of their university life and University education 😊
Another really poignant reason why I chose Herts was because of the fact that the minute that I stepped onto campus, it felt like a community or family where we all in this together and looking to achieve the same thing. I am a real family orientated person, and this meant that it was hard for me to go away to University. In the beginning, I was still nervous to go to University, but I decided that I needed to follow my dreams. With my family's support behind me, I was able to move to university and complete the first two years with them behind me and still feel like I was at home. This University opportunity and those given to me whilst here has been the best thing for me and my life. This University and the experiences I've had have completely changed my life for the better and made me who I am today – you just must do it and follow your dreams.
There is so much going on, on campus constantly and so many activities and opportunities for events occurring that you are constantly busy and feel like you're achieving something or making the most out of your university life. Because everything is all on campus, you can always be sure to find something crazy or different which totally makes your day unique and interesting – but hey, it's all in a normal day at the University of Hertfordshire. This busyness and involvement really make you feel a part of something and like you are always getting involved, and by the end of this experience you will have really made the most out of it. These can open up so many doors, connections, relationships and contacts/links to you for the future – especially because of Hertfordshire's amazing alumni and business connections in the real world, which can help take you to different places in the future and create/begin your real life, helping and supporting you to create the successful and special future that you have always wanted with the unique skills you gain here.
My one top tip for beginning University is to just make sure that you are comfortable and be yourself. It is a massive step to take, and not everyone in your family might understand what you are going through, but as long as you stay true to yourself and make sure that you always do the things that you love and make the most out of every opportunity that you are given – no matter what people may say, you will have the absolute best time. You will have an amazing time and really see who you are and what you are made of.
Good luck with everything, stay safe and healthy and we really hope to see you soon!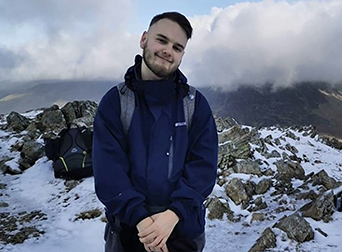 Alumni Stories
Jimmy Morten
Meet Jimmy, who is passionate about the climate and works to prevent homes from flooding.
Read more stories
| | |
| --- | --- |
| Current job | Flood and Coastal Risk Management Officer at the Environment Agency |
| Year of graduation | 2020 |
| Course of study | BSc (Hons) Physical Geography with a Year Abroad |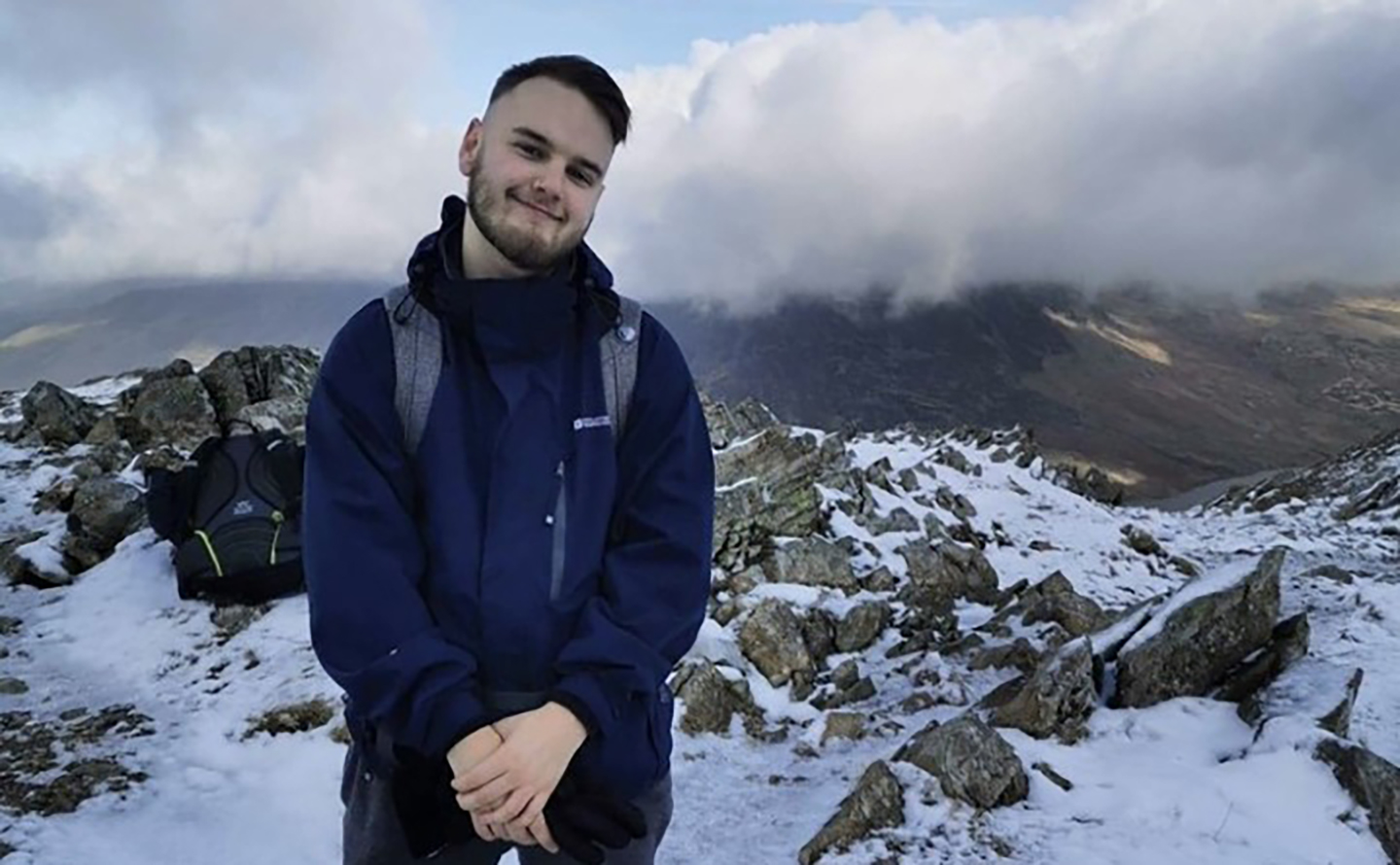 Pursuing a career in physical geography
'After my A-levels I knew I wanted to go on to learn more about physical geography. I had a burning desire to study the natural world and all things chaos, like tornados, hurricanes, volcanic eruptions, landslides. My studies and time at Herts allowed me to navigate my way through the academic environmental field and I was able to explore my own interests too.'
'I have now found a role that I love at the Environment Agency as a Flood and Coastal Risk Management Officer. I work in the Planning & Permitting Team, and I deal with proposed developments along main rivers and assessing their tidal and fluvial flood risk. I also volunteer in an incident response role which involves creating maps and visuals on geographical software, ArcGIS, to show flooding to residential properties.'
'I am keen to learn new skills and broaden my career options. My career ambition is to go in the direction of climate change, renewable energy, or conservation. For now, my focus is on learning the ropes of the industry, gaining new skills, and talking to lots of interesting people.'
Navigating the job market
'I graduated in 2020, in the midst of the COVID-19 pandemic and I spent a long-time job searching and interviewing – weeks turned to months, and it got really hard to stay motivated. Fortunately, in the summer of 2021, I came across a 6-month government kickstart scheme at my local council with the job title 'Climate Change Energizer' and went for it. Whilst working from home, my main task was to commission work with the Carbon Trust to determine the Council's baseline carbon emissions. This involved scoping out the work to see what could be included in a report, such as mileage data from the vehicle fleet to kWh data from heating council buildings. As my time with the Council ended, I applied for my current role at the Environment Agency.'
'During the run-up to the 2021 United Nations Climate Change Conference (COP26) I was also able to attend the Lincolnshire Climate Change Summit and network with inventors, innovators, and experts in the field. I made sure to get their contact details and build up my LinkedIn profile.'
'My advice to other students and new graduates is to take risks, volunteer for things, even if they seem scary, don't be afraid to ask for help, and get set up on LinkedIn.'
Life at Herts is full of experiences
'I was drawn to Physical Geography course at Herts because it offered numerous field trips and I was instantly hooked. In my second year I was lucky enough to travel to Switzerland and wander across the Saas-Fee glacier. I remember the conditions were like a scene out of Narnia, we were told to keep an eye out for crevasses and moulins (vertical channels in the ice where water flows) so we didn't fall in! Aside from the fun I had on field trips, I was tackling challenging topics like climate change, renewables, sustainability, and it all felt truly relevant to what was going on in the world. I also studied a year overseas and took my second year at the University of Oklahoma in the USA. I met lots of amazing people from around the world, went on adventures, and even managed to go storm chasing with some meteorology friends. I returned from this year of craziness more mature and concentrated on doing my best in my final year.'
'In my final year I was further able to grow in my independence and interest of fieldwork. When collecting soil samples on a wet and windy coastal slope with my supervisor on the Isle of Sheppey, I gained the confidence to lead and organise fieldwork and to stay determined and focussed on the task in hand, despite losing multiple pieces of equipment and wellies in the mud!'
'Despite all the amazing things I did as part of my student experience, one of my favourite memories at Herts was when a few of my fellow geography pals and I left an essay until the last minute and as a group we decided to stay in the library all through the night - someone even brought their pillow with them! We all got a real buzz from staying up late, drinking Red Bull and Monster. We knew we should have finished our essays weeks ago, but it did not matter because we were all in the same boat, together. It's this shared sense of camaraderie that I remember fondly from university life.'
Supportive staff
'The start of my career would not have been possible without the Geography and Environmental Management staff at Herts, who go above and beyond for their students. I have never come across are more dedicated, kind, and helpful team. Having such fantastic role models has certainly shaped who I have become and the mentality I try to bring to work every day.'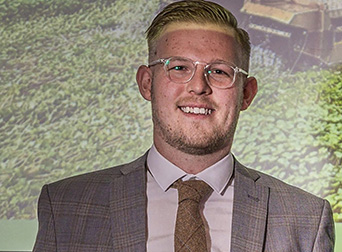 Alumni Stories
Charles Hughes
Meet Charles Hughes, an award-winning environmental scientist.
Read more stories
BSc (Hons) Geography
| | |
| --- | --- |
| Current job | Environmental scientist and Invasive Species Project Manager at the Canal and River Trust |
| Year of graduation | 2017 |
| Course of study | BSc (Hons) Physical Geography |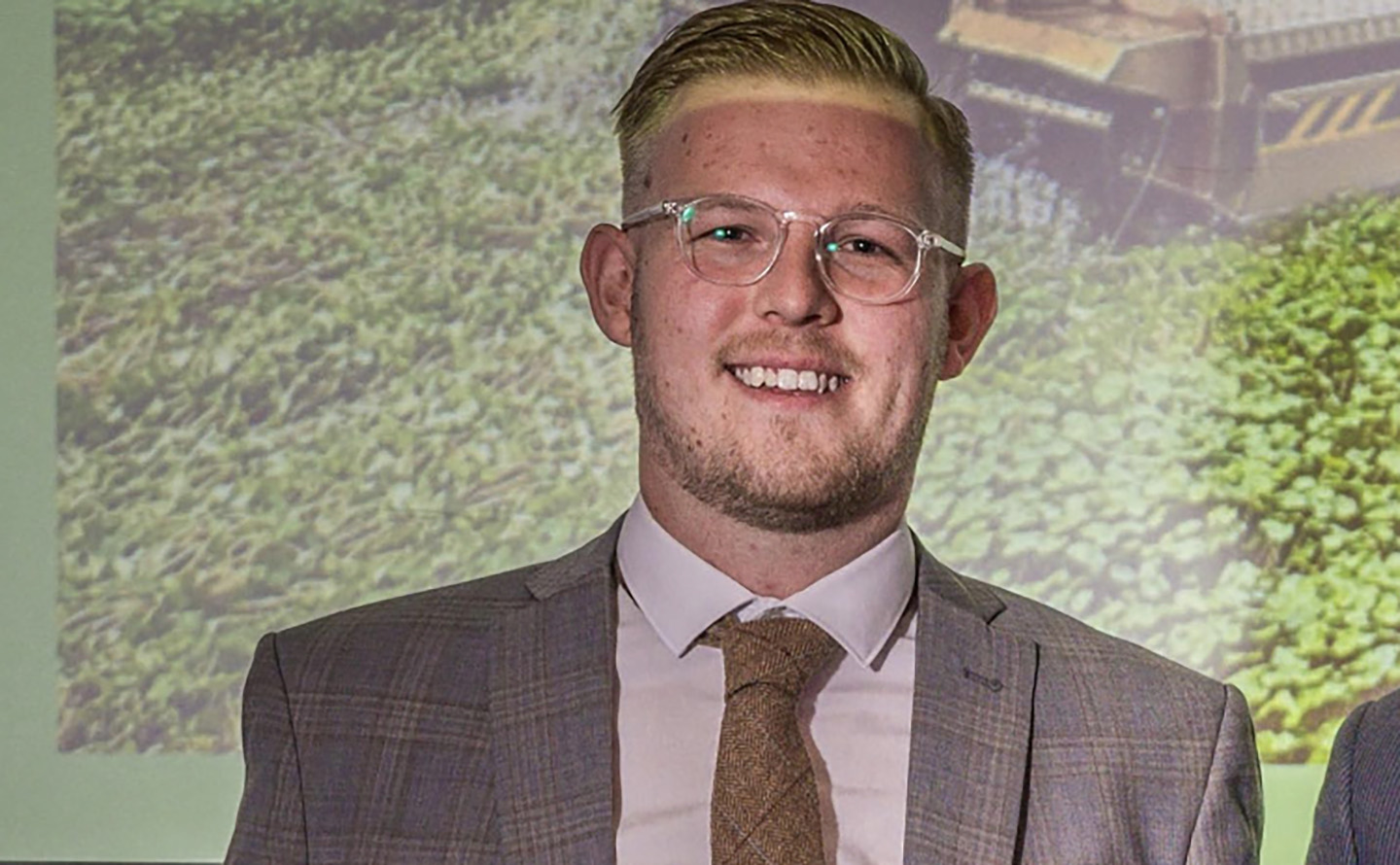 An award-winning career
Environmental scientist Charles Hughes is leading a large project across inland waterways in the UK, which strives to find new sustainable methods for removing invasive species from canals and rivers. For this work he has won a coveted Chartered Institute of Ecology & Environmental Management NGO Impact Award for 2022.
Hear Charles talk about his award-winning work.
Charles' main role at the Canal and River Trust is an environmental scientist as part of the West Midlands operational region. Charles works alongside ecologists and heritage advisors to monitor things like water and sediment quality, and he is also the project sponsor for dredging across the region, determining priority areas for improving water conditions.
Charles says, 'I really enjoy the combination of my current roles as on one hand I get to deliver a large-scale project that is making a real difference on a very challenging issue in invasive species management, and the other I get to work in a great team with many talented people. It must be said that all of this does not come without its challenges and occasional head-in-the-hands moments!'
An inspiring student experience
'I hadn't thought university would have been a route for me and I had planned to join the Royal Navy, but I soon realised that there were many courses that I could study at Herts that I was passionate about and the dedicated field facilities at Bayfordbury was a massive draw.
'Looking back at my time spent at Herts I have many amazing memories that will stay with me forever. One of my favourites was the field trip to Saas Grund, Switzerland. I got to experience what it was like for the population who live in this alpine and mountainous environment, and how the physical environment operates around them. From trekking through forested valleys to walking on glaciers, it was truly an experience of a lifetime. It was also a chance to apply the theoretical knowledge I gained from my studies into a real-world setting.
'I also really enjoyed the variety of course content. In our first year, this covered both geographical and environmental disciplines ranging from ecological ecosystems and environmental change, to geology, rocks and geological structures. This gave me a clearer insight into my academic choices and shaped my future career path.
'The one thing that stood out and made my course really enjoyable was the knowledgeable staff within the department, who I found engaging and inspiring. Tutors like Dr Veronica Edmonds-Brown and Dr James Jenkins were role models and mentors, who supported me through a challenging time. I think Dr Edmonds-Brown was just as excited as me when I achieved first class honours!'
A placement year that led to a future career
'Undertaking a placement year was one of the most important and pivotal decisions I made at university, and I was lucky to secure a job at Affinity Water's Head Office in Hatfield. The Environmental Projects Officer role I undertook showed me the kind of things I could do within the workplace. This also shaped my interests in hydrology, water quality and catchment management. Following the completion of my degree I was then rehired by Affinity Water and joined their catchment management team, which focused on dealing with challenges that impact on water quality at source as a more sustainable and cost-effective approach to water treatments. I was also able to work with the Environment Agency and other external stakeholders, helping to develop my knowledge and skills.
'After some travelling, I then moved to the West Midlands with my wife Aneise, a radiography graduate I met in my first year at Herts. This is where I joined the Canal & River Trust. This was a great opportunity to join a national organisation who were both a waterways and wellbeing charity helping to make life better for communities and wildlife.'
Aspirations for the future
'I am very happy with the current trajectory my career is on. I am thoroughly enjoying my time at the Canal & River Trust as I can lead on large-scale environmental projects, contribute to scientific research and help drive environmental policy. These are things that I always wanted to do when I was studying as an undergraduate and I feel very privileged to be doing them now.
'I think may be at some point it would be great to work more closely with government and collaborate more with both governmental and non-governmental agencies. Driving improvements in environmental policy and legislation is key to tackling some of the bigger challenges the UK faces on the environmental front. There is lots of interesting work currently taking place, especially following the 2021 Environment Act including nature recovery projects, biodiversity and environmental net gain as well as other things of interest such as pollution management and emerging contaminants. I am interested in quite a lot of things and I don't have a specific pathway that I want to follow, so we shall see what the future brings!'
Advice for other students and graduates
'Follow your passions! Always remember that it is the things that you are passionate about that often provide the greatest level of fulfilment in life. It's easy to focus solely on the monetary rewards of having a good career but true success is often defined by a deeper level of meaning and sense of purpose. Try to keep laser like focus on the goals and aspirations that you want to achieve. It takes commitment, discipline and patience, it's not always easy at first to get a job in a desired field. We live in a very competitive job market where there may be many people other than yourself looking to take up the same role as you, so take on more responsibilities, have self-belief and the confidence to jump in at the deep end and not be afraid of failure.
'Lastly, learn how to be a good communicator, there is always something you can learn from someone else. This will help you excel as a professional as well as become a better person.'
What's next for my career?

Geography graduates are highly sought after in a wide range of professions. Our graduates have found successful careers within local government, town and country planning, recreational and habitat management, environmental resources management, teaching and private environmental consultancies as well as more general graduate recruitment schemes and postgraduate study.

Our graduates are highly employable and have excellent opportunities in a wide range of careers because of our varied curriculum, strong emphasis on field and practical experience, industrial placement year or year abroad opportunities and our strong ties with professional bodies and employers in business, industry and Government.

Our graduates are highly sought after in a wide range of professions within local government, the civil service, town and country planning, regeneration, environment agency work, water companies, recreational and habitat management, environmental resources management, teaching and environmental consultancies. Our graduates also join more general graduate recruitment schemes and go on to postgraduate study.

Typical job titles of recent graduates

Assistant Surveyor, Conservation Officer, Environmental Consultant, Environmental developments Officer, Environmental Management Systems Developer, Environmental Manager, Environmental Officer, Environmental Support Officer, Estates manager, GIS assistant, Land Charges Assistant, Planning Officer, Production Systems Development Engineer, Senior GIS Technical Officer, Trainee Emergency Ambulance Technician, Trainee Logging Geologist, Transport Coordinator, Transport Planner.

Typical employers of recent graduates

Affinity Water, Buildings Research Establishment, Banks Cargil Agriculture Ltd, Beds and Herts Ambulance and Paramedic Service, Channel Tunnel Rail Link, Coors Brewers, Datalog Technology Ltd, Environment Agency, Granada Business Technology, Merck Sharp & Dohme, National Grid, Veolia Water, South-East Water, Sustrans, University of Hertfordshire, Vauxhall Motors, Vivendi Water.

View our Alumni profiles

Further information - includes assessment method

| Course fact sheets | |
| --- | --- |
| BSc (Hons) Geography (Revised 2024) | Download |

| Programme specifications | |
| --- | --- |
| BSc (Hons) Geography (Revised 2024) | Download |

Additional information

Sandwich placement or study abroad year

Optional

Applications open to international and EU students

Yes

Course length

Full Time, 3 Years
Part Time, 6 Years
Sandwich, 4 Years

Location

University of Hertfordshire, Hatfield

How to apply?

Fees and funding

Fees 2024

UK Students

Full time

£9250 for the 2024/2025 academic year

Part time

£1155 per 15 credits for the 2024/2025 academic year

EU Students

Full time

£15500 for the 2024/2025 academic year

Part time

£1940 per 15 credits for the 2024/2025 academic year

International Students

Full time

£15500 for the 2024/2025 academic year

Part time

£1940 per 15 credits for the 2024/2025 academic year

This course offers fantastic opportunities for field work which gives students the chance to study human, environmental and physical interactions in both UK and International settings. All first and second year residential field trip costs are covered by your fees.

All first and second-year residential field trip costs are included in your fees. There are optional full-cost field trips to exciting locations during the final year.

*Tuition fees are charged annually. The fees quoted above are for the specified year(s) only. Fees may be higher in future years, for both new and continuing students. Please see the University's Fees and Finance Policy (and in particular the section headed "When tuition fees change"), for further information about when and by how much the University may increase its fees for future years.

View detailed information about tuition fees

Read more about additional fees in the course fact sheet

Other financial support

Find out more about other financial support available to UK and EU students

Living costs / accommodation

The University of Hertfordshire offers a great choice of student accommodation, on campus or nearby in the local area, to suit every student budget.