How students use the Field Centre
Current students
Students on the following degrees currently make use of the field centre:
Controlled environment chambers in the laboratory block are used for practicals and for projects on plant growth and nutrition and the glasshouses provide facilities for projects on plant diseases and aquaponics as well as accommodating a model stream that has been used for invertebrate conservation research.
The field plot near the glasshouse complex is available for experimental crop trials - currently the weather station and Burkhart spore trap are located there.
All students on the BSc degrees undertake field sampling, identification of plants and invertebrates and some basic soil and water analysis at the field station, primarily in the Hook's Grove woodlands and the Lake samples and use the weather station data.
More advanced practicals on plant and animal ecology in second and final year modules make use of the grasslands, woodlands and Lake and involve examination and processing of samples in the laboratories.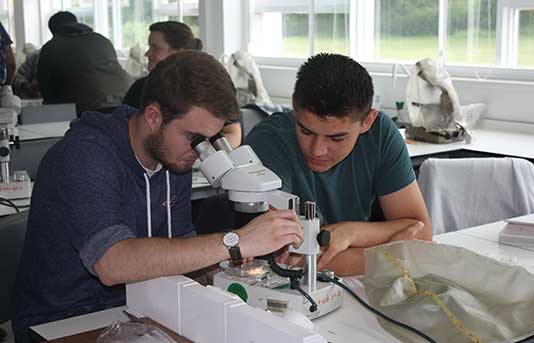 BSc research projects
The availability of the range of habitats at the site, together with ongoing monitoring of weather conditions and access to laboratory facilities, allow students to carry out their individual research projects and build on the historical records for the site.
BSc Honours project topics in recent years have included:
woodland ecology (Hook's Grove, Sailor's Grove) in relation to management (plants, soils, invertebrates, small mammals, muntjac deer)
Pinetum: soil properties, plant colonisation in relation to the restoration activities, epiphyte associations with tree species
freshwater ecology: invertebrates in ponds (Hooks Grove and Sailors Grove); invertebrates and fish in the lake
grassland ecology: plants, butterflies in grassland compartments
Aquaponics: glasshouse
Strawberry mildew: glasshouse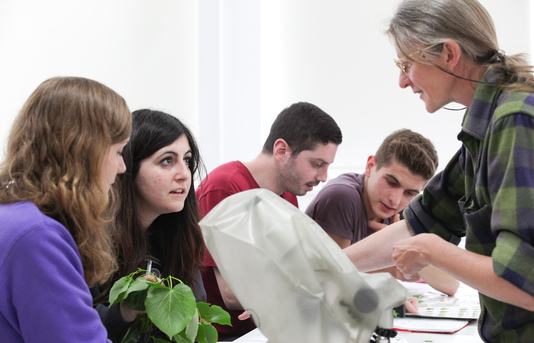 Sandwich students and voluntary work
Sandwich degree students have worked on mapping, management and species recording at Bayfordbury. Voluntary work on coppicing and hedge laying has contributed to the management of the site and provided students with extra practical skills relevant to working in conservation.
The Bayfordbury site, with its range of habitats, laboratory and glasshouse facilities and its heritage interest provides a core facility for teaching students on the degrees and a wonderful asset for the Department and the University.