BA (Hons) Media and Creative Writing
Entry requirements

| UCAS points | A Level | BTEC | Access Course Tariff | IB requirement |
| --- | --- | --- | --- | --- |
| 112-120 | BBC-BBB | DMM-DDM | Overall merit profile in 45 credits at Level 3 | 112-120 points |

Additional requirements

GCSE: Grade 4/C in English Language and Mathematics

All students from non-majority English speaking countries require proof of English language proficiency, equivalent to an overall IELTS score of 6.0 with a minimum of 5.5 in each band.

If you do not have the required IELTS or equivalent for direct entry on to your degree programme, our Pre-sessional English and International Foundation courses can help you to achieve this level.

For more details on the University of Hertfordshire's entry requirements, please visit our Undergraduate Entry Requirements page.

Find out more about International Entry Requirements.

| UCAS points | A Level | BTEC | Access Course Tariff | IB requirement |
| --- | --- | --- | --- | --- |
| 112-120 | BBC-BBB | DMM-DDM | Overall merit profile in 45 credits at Level 3 | 112-120 points |

Additional requirements

GCSE: Grade 4/C in English Language and Mathematics

All students from non-majority English speaking countries require proof of English language proficiency, equivalent to an overall IELTS score of 6.0 with a minimum of 5.5 in each band.

If you do not have the required IELTS or equivalent for direct entry on to your degree programme, our Pre-sessional English and International Foundation courses can help you to achieve this level.

For more details on the University of Hertfordshire's entry requirements, please visit our Undergraduate Entry Requirements page.

Find out more about International Entry Requirements.

Sign up for Clearing support package

Exclusive content to help you through Clearing

Tips and info sent straight to your inbox
Clearing advice livestream
Subject campus tour
1-on-1 call with advisor
Downloadable university starter kit
Opportunity to have your first year society membership fee paid upon enrolment
Why choose this course?
Giving you up to date media skills and a great speaker programme
Accredited by PRCA (Public Relations and Communications Association)
Be taught by award-winning poets, writers and media practitioners
Find your voice, both critically and creatively, as you develop an in-depth understanding of the world of media. Today's media is becoming more diverse and dynamic as digital and social media platforms thrive. Hone the skills you need to play your part.
Our practical course nurtures your hands-on technical skills, original creativity, and entrepreneurial attitude, giving you the versatility for a successful media career. You'll develop the ability to critically comment on media practice and produce new creative work for websites, blogs, print, video, audio and multimedia. We'll help you develop research, editorial, storytelling and targeting skills, building your confidence in creating, editing and submitting work.
You'll learn about media both in the UK and internationally, starting with general modules such as Global Media and Telling Stories through Sound and Image, progressing to the opportunity to create your own media project with a client before you leave or studying how to create a PR campaign as well as the fascinating world of celebrity media.
You'll be taught by leading poets, fiction, and non-fiction writers. All your lecturers are active writers in their field - some are even internationally published authors. This means you'll be learning from writers who have excellent industry connections and have the latest knowledge when it comes to trends, styles, and publishing guides giving you everything you need to become a published author yourself. Partner this with gaining the latest insights and skills within media, from podcasting to learning about PR.
You can take part in industry events and say your course is affiliated to the Public Relations and Communications Association (PRCA), one of Britain's top trade organisations for PR professionals. You can attend our Media Matters guest lectures given by a range of media speakers from top journalists to our recent graduates. You'll have the opportunity to network with inspirational and well-known screen writers, biographers, poets, novelists, nonfiction authors and playwrights at our Creative Conversation events.
What's the course about?
The delivery of teaching varies according to the characteristics of each module. Workshops are used for modules where the degree of practical skills taught is enhanced by the supervision of experts in their field but there are also seminars and lectures. Attainment of learning outcomes is also assessed in a range of formats from traditional essays to presentations, creating adverts or campaigns or working in a small group to create a documentary.
In the first year, you'll study the media industry now and the theories of communication and globalisation that underpin it alongside gaining practical skills in visual awareness, blogging and video. In Creative Writing you'll start learning how to become a writer and how to write for films, as well as gaining a deeper insight into genre.
In your second year, you'll study the publishing industry, choose between brand awareness and creating a video feature, magazine design and design for mobile, while in Creative Writing, you'll learn about the art of telling non-fiction stories and how to write for the stage.
Work placement/study abroad option*: Between your second and final year, you'll have the option to study abroad or complete a work placement for up to a year. Not only will this give you an amazing experience to talk about, but it will also give your CV a boost. If you would rather go straight to your final year, that's fine too. You can decide in your second year with us, so there is still plenty of time to think about this.
In your final year, you'll get the option of specialising in practical media modules, such as creating a project for a client, or learning about the PR and Advertising industry or the theory of celebrity and identity within media. In Creative Writing, you'll get the chance to specialise in either poetry, prose or scriptwriting and think about how writing and reality conflict and complement.
For a full list of modules, see the section under 'What will I study?'
Guest speakers and networking (Media Matters and Creative Conversations).
Each year the School of Humanities hosts a range of industry professionals, giving talks on their experience in the media and publishing industry. These lectures are recorded by our final-year students and available on our Taster Hub. Some of our previous speakers have included:
Andrea Thompson, Editor in Chief of Marie Claire
Richard Keith, Journalist for Edge Magazine and Publisher, PCGamer
Georgina Lawton of online ezine Gal-Dem for women and non-binary people of colour
Damian Barr, writer, literary editor and TV host
Steve Swann, investigative journalist, BBC
Inua Ellams, poet
Nell Leyshon, novelist and playwright
Tom Edge, screenwriter
Carl Rollyson, biographer
Your main campus is de Havilland 
You'll share this campus with students from business, law, sport, education, and humanities subjects. The student housing is close to our Sports Village which includes a gym, swimming pool and climbing wall. You can get breakfast, lunch, or dinner in our on-campus restaurant or bar (in the newly built Enterprise Hub) on days you don't feel like cooking. You can also use the common room to play pool, video games or just to hang out with friends. Our Learning Resources Centres are open 24/7, which means you can study whenever suits you best. Want to pop over to the other campus? You can take the free shuttle bus or walk there in just 15 minutes.     
What will I study?
Degree programmes are structured into levels, 4, 5 and 6. These correspond to your first, second and third/final year of study. Below you can see what modules you'll be studying in each.
Level 4

Level 5

Level 6

Study abroad

An opportunity for an amazing experience, which will help make you stand out from the crowd. With more and more companies working internationally, experience of living in another country can make a great impression on future employers.

This course offers you the opportunity to enhance your study and CV with a sandwich year abroad. The University has partnerships with universities around the world, including the USA, Canada, Asia, Africa, Australia, South America and closer to home in Europe.

If you study abroad between your second and third year of study, you'll pay no tuition fee to the partner university and no tuition fee to us either. We'll ask you to make your decision in your second year, so there is plenty of time to think about it.

Find out more about Study abroad opportunities

Please note Erasmus+ funding is only available until May 2023. For students starting their course in September 2022 and wishing to study abroad in 2023-24 or 2024-25, please refer to the Turing Scheme.

Work placement

Graduate with invaluable work experience alongside your degree and stand out from the crowd.

This course offers you the opportunity to enhance your study and CV with a work placement sandwich year. It's a chance to explore career possibilities, make valuable contacts and gain sought after professional skills.

Our dedicated Careers and Employment team are here to help guide you through the process.

If you take up a work placement between your second and third year of study, at the University of Hertfordshire you'll pay no tuition fee for this year. We'll ask you to make your decision in your second year, so there is plenty of time to think about it.

What if I need support?

You will be allocated a personal tutor to monitor and advise on overall academic and personal development supplemented with drop-in skills sessions and specialist tutors to refine and polish your writing.

For help with study skills, including referencing, essay writing and presentations, you will also have access to our Academic Support Services (ASU). You can attend workshops, 1-to-1 sessions and online tutorials. Both our Learning Resources Centres (LRCs) run drop-in study skills sessions.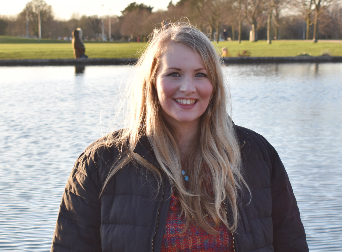 Alumni Stories
Kate Stephenson
Meet Kate Stephenson who has excelled in the publishing industry since graduating. She currently works as the Education Editor at National Geographic Kids magazine.
Read more stories
Find out more about this course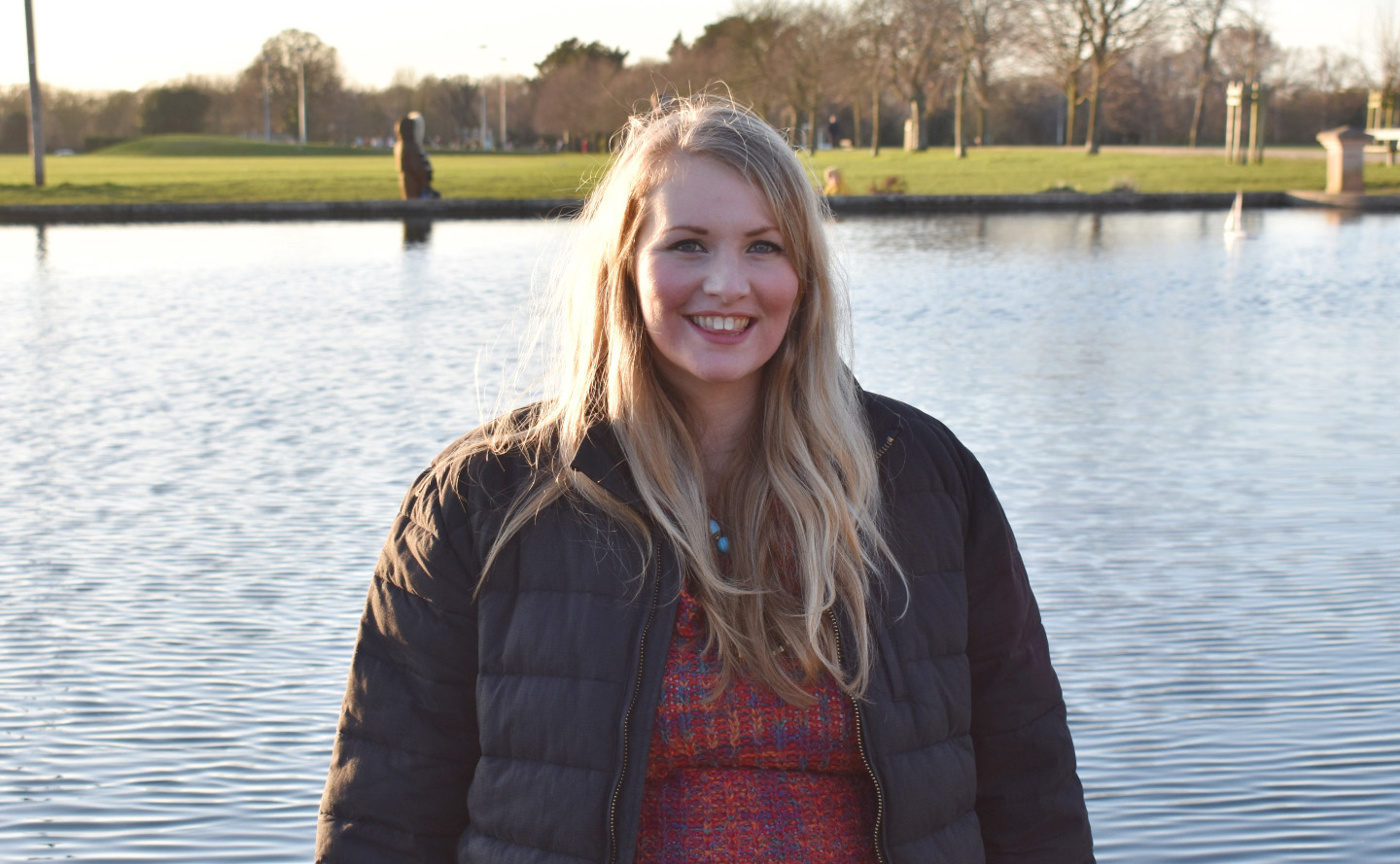 University experience
Kate always knew that she wanted to work in the media and her unique degree gave her the flexibility to understand the logistics behind magazines as well as develop her writing and communication skills. The variety of topics and modules covered in her course enabled her to understand a lot about her dream career and enable her to develop valuable skills for working in the industry.
While studying, Kate took every opportunity offered to her. Her lecturers gave her opportunities to network with their colleagues for the industry enabling Kate to secure work experience and explore different career opportunities upon graduation.
She also worked as part of the Students' Union student media, called Triden Media, writing regularly for their newspaper and magazine. Kate says, 'Take advantage of every opportunity while it's on offer and dive in as much as possible.'
The future
In the future, Kate hopes to further develop and grow the project she is working on at National Geographic and their educational content. One of her recent projects was launching their Primary School resource service by writing the curriculum.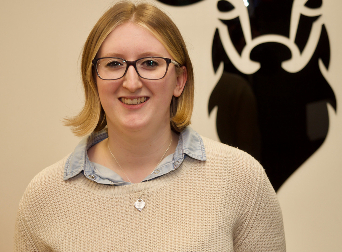 Alumni Stories
Eleanor Pilcher
Meet Eleanor Pilcher who since graduating in 2016 has taken the publishing industry by storm. Eleanor currently works as a Marketing Manager at Avon, HarperCollins Publisher.
Read more stories
Find out more about this course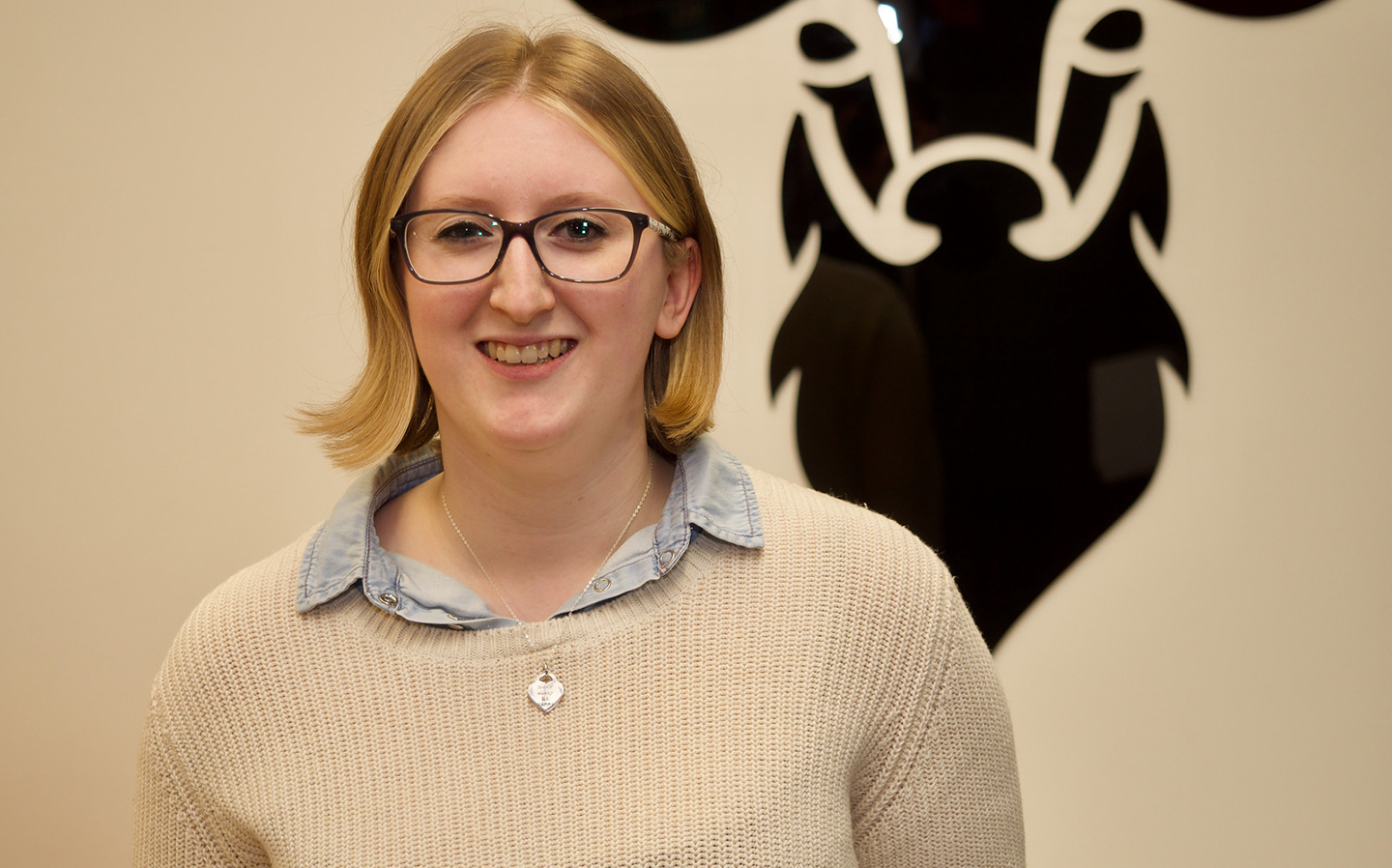 University experience and employability
Eleanor is a keen writer with great creative ambitions. During her degree she undertook a six-month internship at a literary agency in her final academic year. In 2016, shortly after her studies, Eleanor landed a placement at Penguin before getting a job in publishing recruitment. After developing her skills within the industry and amassing and impressive amount of knowledge and experience, Eleanor began her current role at HarperCollins Publishers.
Eleanor's degree encompassed a broad spectrum of critical, analytical and evaluative skills and helped shape her as a writer. Throughout her studies she had been writing a novel, which she submitted to literary agencies after being encouraged by her tutor to do so. It was Eleanor's passion for writing that uncovered her interest in working for a literary agency. Due to the fantastic lecturers on her course and the invaluable industry networks available to students, Eleanor managed to secure impressive opportunities in her chosen industry that have informed her career.
Sher recognises the impact the University has had on getting her to where she is today. 'For me the advice and feedback I received on both my History essays and Creative Writing finals was incredibly useful to my academic and professional development. I learnt to take criticism and to harness it and also write more because of it.'
Ambitions for the future
Eleanor has established herself in her chosen industry yet still has ambition to continue pursuing new goals. On her hopes for the future, she says: 'I hope to run a marketing department within a publishing company, possibly the one I'm at now. I hope to publish a novel and continue my freelance writing and public speaking on the side.'