BA (Hons) English Language and Media
Entry requirements

| UCAS points | A Level | BTEC | IB |
| --- | --- | --- | --- |
| 112-120 | BBC-BBB | DMM-DDM | 112-120 |

Additional requirements

GCSE: Grade 4/C in English Language and 4/D Mathematics

Access course tariff: An overall merit profile in 45 credits at Level 3.

All students from non-majority English speaking countries require proof of English language proficiency, equivalent to an overall IELTS score of 6.5 with a minimum of 5.5 in each band.

If you do not have the required IELTS or equivalent for direct entry on to your degree programme, our Pre-sessional English and International Foundation courses can help you to achieve this level.

For more details on the University of Hertfordshire's entry requirements, please visit our Undergraduate Entry Requirements page.

Find out more about International Entry Requirements.

| UCAS points | A Level | BTEC | Access Course Tariff | IB Requirement |
| --- | --- | --- | --- | --- |
| 112 - 120 | BBC - BBB | DMM - DDM | An overall merit profile in 45 credits at Level 3 | 112 - 120 points |

Additional requirements

GCSE: Grade 4/C in English Language and Mathematics.

All students from non-majority English speaking countries require proof of English language proficiency, equivalent to an overall IELTS score of 6.0 with a minimum of 5.5 in each band.

If you do not have the required IELTS or equivalent for direct entry on to your degree programme, our Pre-sessional English and International Foundation courses can help you to achieve this level.

For more details on the University of Hertfordshire's entry requirements, please visit our Undergraduate Entry Requirements page.

Find out more about International Entry Requirements.

Sign up for Clearing support package

Exclusive content to help you through Clearing

Tips and info sent straight to your inbox
Clearing advice livestream
Subject campus tour
1-on-1 call with advisor
Downloadable university starter kit
Opportunity to have your first year society membership fee paid upon enrolment
Why choose this course?
no. 13 in the UK for English (2023 Guardian League Table)
Connect language and communication with modern media
Giving you up to date media skills and a great speaker programme
Ever wondered why animals can't talk but humans can? And how the words we use affect the message we are trying to send? This joint course provides the answer to both these questions and more. You'll explore the foundations of human communication, the psychology behind language and how people act differently in different situations.
You'll do this alongside studying one of the top twenty institutions in the country for media, journalism and PR. In your media course, you'll learn about how to craft media messages, how to write for a variety of different platforms from news sites to scripting videos and you'll develop a whole range of media related skills ranging from digital to broadcast, alongside studying media research.
How does how you write impact on the message you send and how can you learn the ways that different forms of media operate and what it takes to join this exciting industry? By choosing both subjects as a combination, you'll learn about both subjects and how they overlap.
English Language
You'll learn from lecturers who specialise in a wide variety of linguistic disciplines. This includes psycholinguistics, bilingualism, and language and gender. They'll share their expert insight in the study of sound (phonetics) and speech production. The building blocks that make up human communication. Together, you'll analyse real life data, transcripts and texts to understand the way we see the world. You'll even observe how our brain processes language using our digital eye tracking suite. You'll see where people look when reading text and orally communicating with each other.
Many of the modules you do are optional. Specialise in the areas you like most. You could take modules in Teaching English as a Foreign Language. Or use this chance to explore how language is used to solve crimes in forensic linguistics.
Another new and exciting field is sociolinguistics. You'll get to explore how people use language differently depending on the context they are in. Is there a difference between male and female language use? Learn about how people make judgements on people's personalities based solely on their accents and dialects.
Media
Our media course blends practical skills and theory with a strong emphasis on media internationally, particularly as we have partners in Malaysia and Egypt to contribute their views. You'll gain and overview of media theory and practice in the first year, alongside studying basic journalism to give some practical skills, both examining UK and international trends.
You'll benefit from studying near the vibrant media scene in London. You'll only be a bus ride away from the Warner Bros and Harry Potter Studios in Watford, too. For the days you don't feel like venturing too far from campus, you'll be able to use our very own television, radio and media studios. This will give you the chance to practise real-world skills in a safe and constructive environment.
Many of your lecturers are practising journalists, producers, and contributors to national and international media so you'll benefit from their expertise and gain experience across a range of platforms as well as understanding the context in which media operates now.
Are you interested in film, music, food, or travel? You can choose to create magazine layouts for publications and ezines. You will have the opportunity to create your own brand You'll combine PR, marketing, and media skills to make you even more employable.
What's the course about?
In your first year, you'll learn the foundations of language. You'll study phonetics, syntax and the building blocks that make up language. You'll have a variety of modules to select from. You could choose to explore societal dialects, language in humans and even language in animals. For Media, you'll explore Global Media and Society looking at who owns the news. Explore the influence of the BBC and commercial entities, such as Sky and Rupert Murdoch's News Corporation. You'll debate current issues with your peers, such as propaganda, moral panics and fake news.
In your second year, you can take modules in English language teaching, psycholinguistics, forensic linguistics and more. How do children learn language? In media you'll learn key research methods. You'll practise conducting interviews, run focus groups and pitch the outcomes to different clients. You'll explore radio journalism and the journalistic stories that changed history such as the black lives matter campaign and historic Watergate as well as having the chance to study video making and mobile media design.
Work placement/study abroad option: Between your second and final year, you'll have the option to study abroad or do a work placement for up to a year. Not only will this give you an amazing experience to talk about but will also give your CV a boost. If you'd rather go straight to your final year, that's fine too. You'll decide in your second year with us, so there is still plenty of time to think about this.
In your third year, you can choose more modules in sociolinguistics, psycholinguistics, and clinical linguistics. Learn how language is processed in the brain. Look at child language and communication, language disorders and brain injury, meaning and context and more. In media, you'll get the chance to work with a client on a project or design a website or learn more about PR.

For a full list of modules, see the section under 'What will I study?'
Your main campus is de Havilland 
You'll share this campus with students from business, law, sport, education, and humanities subjects. The student housing is close to our Sports Village which includes a gym, swimming pool and climbing wall. You can get breakfast, lunch, or dinner in our on-campus restaurant or bar (in the newly built Enterprise Hub) on days you don't feel like cooking. You can also use the common room to play pool, video games or just to hang out with friends.  Our Learning Resources Centres are open 24/7, which means you can study whenever suits you best. Want to pop over to the other campus? You can take the free shuttle bus or walk there in just 15 minutes.  
What will I study?
Degree programmes are structured into levels, 4, 5 and 6.  These correspond to your first, second and third/final year of study.  Below you can see what modules you'll be studying in each.  
Level 4

Level 5

Level 6

Study abroad

An opportunity for an amazing experience, which will help make you stand out from the crowd. With more and more companies working internationally, experience of living in another country can make a great impression on future employers.

This course offers you the opportunity to enhance your study and CV with a sandwich year abroad. The University has partnerships with over 150 universities around the world, including the USA, Canada, Asia, Africa, Australia, South America and closer to home in Europe.

If you study abroad between your second and third year of study, you'll pay no tuition fee to the partner university and no tuition fee to us either. We'll ask you to make your decision in your second year, so there is plenty of time to think about it.

Find out more about Study abroad opportunities

Please note Erasmus+ funding is only available until May 2023. For students starting their course in September 2022 and wishing to study abroad in 2023-24 or 2024-25, please refer to the Turing Scheme.

Work placement

Graduate with invaluable work experience alongside your degree and stand out from the crowd.

This course offers you the opportunity to enhance your study and CV with a work placement sandwich year. It's a chance to explore career possibilities, make valuable contacts and gain sought after professional skills.

Our dedicated Careers and Employment team are here to help guide you through the process.

If you take up a work placement between your second and third year of study, at the University of Hertfordshire you'll pay no tuition fee for this year. We'll ask you to make your decision in your second year, so there is plenty of time to think about it.

What if I need support?

You'll get a personal tutor to guide you through your course, all the way to graduation.

You might also want or need extra support during your time with us. Rest assured, no matter what you study, we've got you covered. For help with study skills, including referencing, essay writing and presentations, you'll have access to our academic support services. You can attend workshops, 1-to-1 sessions, and online tutorials. Both our LRCs (Learning Resource Centres) run drop-in study skills sessions. And the best thing is, it's all free.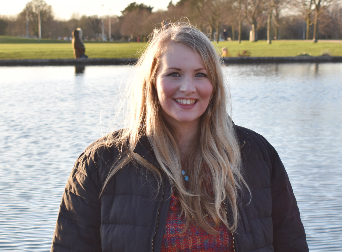 Alumni Stories
Kate Stephenson
Meet Kate Stephenson who has excelled in the publishing industry since graduating. She currently works as the Education Editor at National Geographic Kids magazine.
Read more stories
Find out more about this course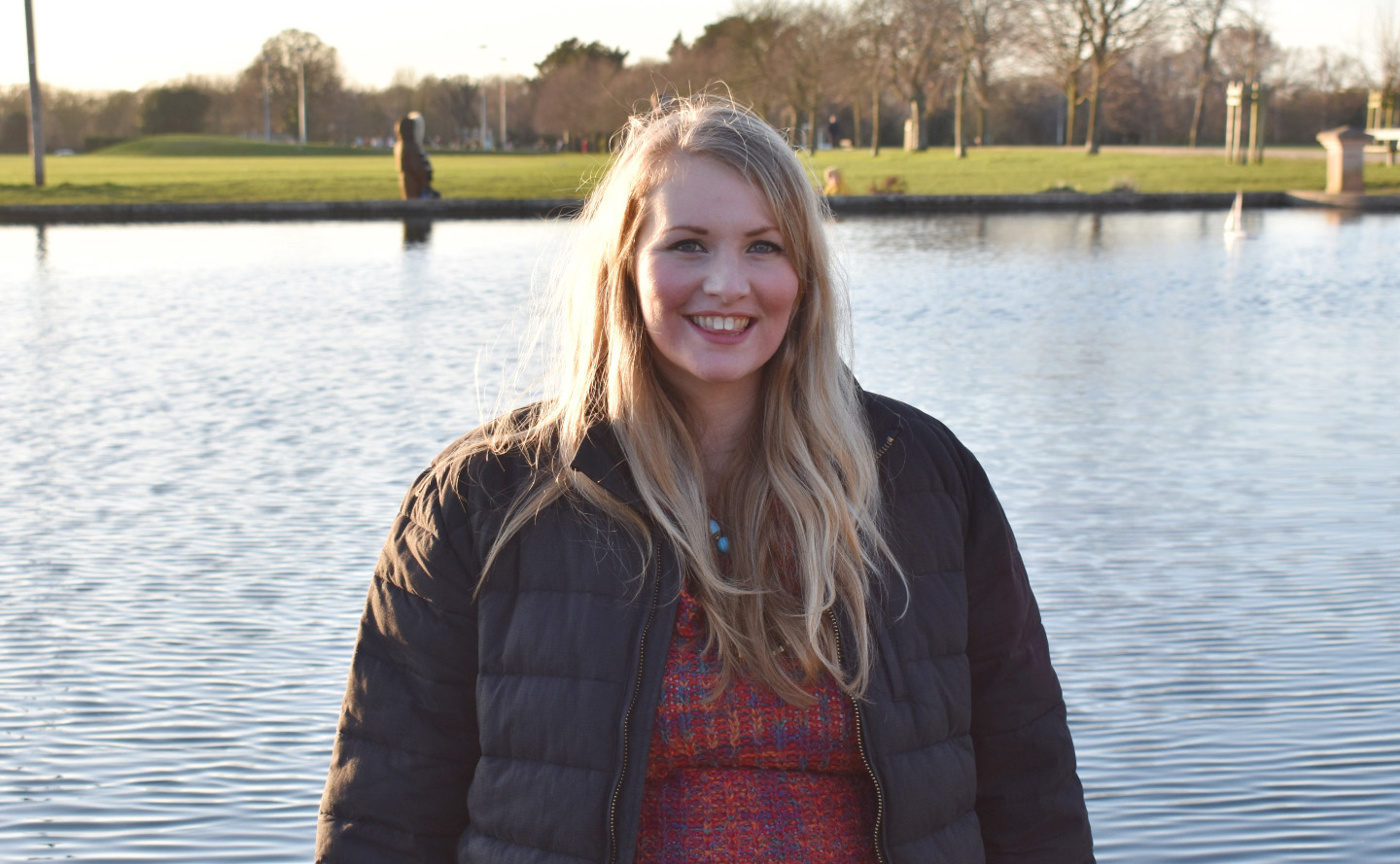 University experience
Kate always knew that she wanted to work in the media and her unique degree gave her the flexibility to understand the logistics behind magazines as well as develop her writing and communication skills. The variety of topics and modules covered in her course enabled her to understand a lot about her dream career and enable her to develop valuable skills for working in the industry.
While studying, Kate took every opportunity offered to her. Her lecturers gave her opportunities to network with their colleagues for the industry enabling Kate to secure work experience and explore different career opportunities upon graduation.
She also worked as part of the Students' Union student media, called Triden Media, writing regularly for their newspaper and magazine. Kate says, 'Take advantage of every opportunity while it's on offer and dive in as much as possible.'
The future
In the future, Kate hopes to further develop and grow the project she is working on at National Geographic and their educational content. One of her recent projects was launching their Primary School resource service by writing the curriculum.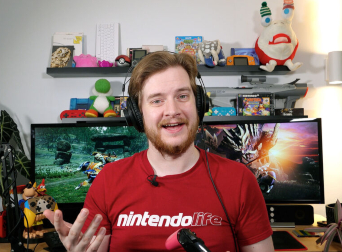 Alumni Stories
Alex Olney
Meet Alex Olney who has applied his skills in communication to the gaming industry. He is currently a Senior Video Producer at Nintendo Life.
Read more stories
Find out more about this course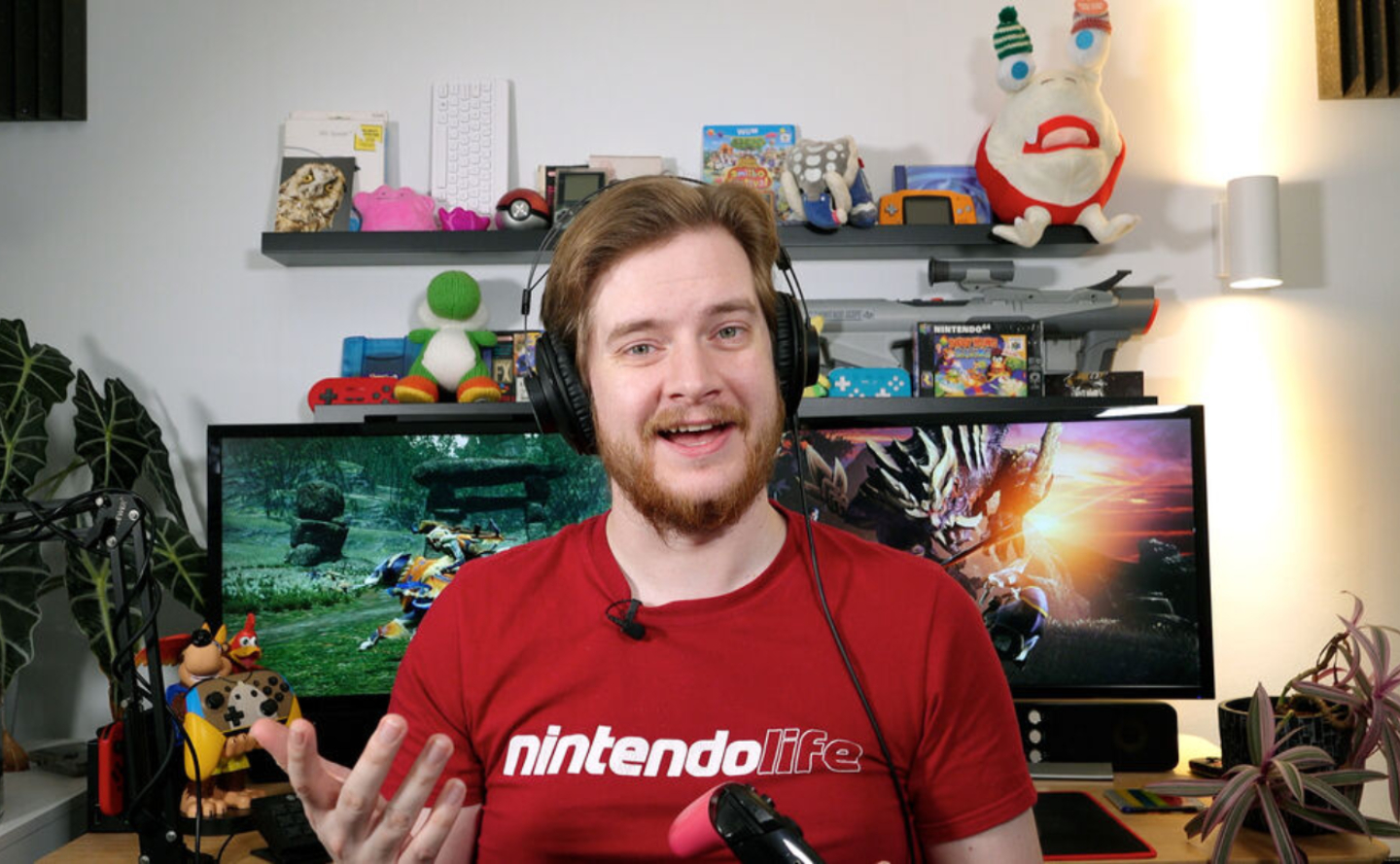 University experience
While not his first choice of university, Alex is grateful that he applied to the University of Hertfordshire through Clearing as whilst at the University he discovered and explored his passion for everything linguistic. This passion has had a profound impact on his life since graduating.
He says, 'Studying a language gave me confidence and a deeper understanding of human and non-human communication and has allowed me to create a distinct idiolect that identifies me as a creator and, more importantly, entertains tens of thousands of people every day.'
He credits his success to the support he received from his lecturers who encouraged him throughout his studies: 'The lecturers were not only well informed about the subject matter but had a genuine passion for language.' He states that they pushed him to explore languages so much so that 'it became a driving force in my everyday life.'
Alex also believes that the transferable skills he learnt while at the University have helped him throughout his professional life including time management. He states that he learnt effective time management skills to ensure that he never leaves projects and deadlines to the last minute and plans out in advance what is required.
The future
Alex really enjoys his current role at Nintendo Life as he likes the hands on nature of producing content but would eventually like to manage and become a head of the video editing department.
What's next for my career?

Employability is central to everything we do. Our graduates have an excellent record of securing roles in a range of industries including the media, publishing, teaching and information management.

Over the years many of our English Language graduates have gone into teaching or speech and language therapy, as well as translation, publishing, journalism, marketing, law and business. Many go on to higher levels of study, engaging in research in their chosen fields.

For those interested in teaching, all Humanities graduates are guaranteed an interview with the School of Education.

Employability is central to everything we do. Our graduates have an excellent record of securing roles in a range of industries including the media, publishing, teaching and information management.

Over the years many of our English Language graduates have gone into teaching or speech and language therapy, as well as translation, publishing, journalism, marketing, law and business. Many go on to higher levels of study, engaging in research in their chosen fields.

For those interested in teaching, all Humanities graduates are guaranteed an interview with the School of Education.

View our Alumni profiles

Further information - includes assessment method

| Course fact sheets | |
| --- | --- |
| BA (Hons) English Language | Download |

| Programme specifications | |
| --- | --- |
| BA (Hons) English Language | Download |
| BA (Hons) English Language | Download |

Additional information

Sandwich placement or study abroad year

Optional

Applications open to international and EU students

Yes

Course length

Full Time, 3 Years
Sandwich, 4 Years

Location

University of Hertfordshire, Hatfield

How to apply?

Fees and funding