BA (Hons) English Literature and Journalism
Entry requirements

| UCAS points | A Level | BTEC | IB |
| --- | --- | --- | --- |
| 112-120 | BBC-BBB | DMM-DDM | 112-120 |

Additional requirements

GCSE: Grade 4/C in English Language and 4/D Mathematics

Access course tariff: An overall merit profile in 45 credits at Level 3.

All students from non-majority English speaking countries require proof of English language proficiency, equivalent to an overall IELTS score of 6.5 with a minimum of 5.5 in each band.

If you do not have the required IELTS or equivalent for direct entry on to your degree programme, our Pre-sessional English and International Foundation courses can help you to achieve this level.

For more details on the University of Hertfordshire's entry requirements, please visit our Undergraduate Entry Requirements page.

Find out more about International Entry Requirements.

The University of Hertfordshire is committed to welcoming students with a wide range of qualifications and levels of experience. The entry requirements listed on the course pages provide a guide to the minimum level of qualifications needed to study each course. However, we have a flexible approach to admissions and each application will be considered on an individual basis.

Sign up for alerts

Get access to personalised content, tailored towards your interests:

Information on your favourite courses
Tips to help you through the application process
Blogs, vlogs and advice from current students
Why choose this course?
no. 13 in the UK for English (2023 Guardian League Table)
Continual updating of content to reflect sought after skills
Global literature approach from different eras and cultures
Are you a passionate reader who enjoys writing? On this course you'll grow from a passionate reader into a critical thinker and literary scholar; you'll develop your practical and professional writing skills, look behind the scenes at how the media works, and get some hands-on experience that employers are really looking for. You'll be equipped to use your skills powerfully across a whole range of modern-day media.
We'll introduce you to writers who will open doors to contemporary worlds and cultures, remote from your own, and help you explore more familiar literature in ways that challenge your preconceptions. This means you'll study literature written in English by writers from all parts of the globe, whose voices are relevant and important in our modern world. You'll also develop your journalistic skills in exciting ways: you'll learn the different requirements of writing 'news' and 'features', while learning how to carry out research, conduct interviews, and structure your writing in order to get published.
You'll be taught by academic staff who bring fresh thinking to our accessible, engaging courses. Some are active researchers of international standing, who bring their own passion for their discipline into the classroom; others are dynamic teachers with extensive industry experience.
Whatever your taste in literature, there will be something to interest and provoke you. From The Tiger Who Came to Tea to Jane Eyre, from Paradise Lost to Zadie Smith's Swing Time, you'll broaden your literary horizons and hone your critical thinking.
Applying for this course is easy. Simply add us to your UCAS account by using the institution and course code mentioned in 'Key information.' There is no interview for this course. We're just interested to hear why you want to study this subject at degree level. If you haven't done either or both of these subjects before, that's fine. You'll likely have hobbies or extracurricular experience that show what skills you already have that you can bring to the University.
What's the course about?
You'll follow a flexible programme of study, which introduces you to the methods and approaches of different disciplines, allowing you to concentrate on areas you find especially interesting.
You'll benefit from an intensive, engaging degree designed to improve your confidence and communication skills supported by a community of practitioners and theorists. This combined degree not only develops the skills of research, literary scholarship and storytelling but also equips you to use these skills powerfully across a whole range of modern-day media platforms.
In your first year, a core literature module will equip you to read and interpret both traditional and contemporary literary texts critically, as a scholar of English literature. Alongside this you can choose to revisit Shakespeare and consider his cultural relevance today through fictional, cinematic and TV adaptations; or deepen your understanding of Gothic writing by tracing its origins back to the Romantic era. In the first year of your journalism studies, you will be introduced to three key skills—research, writing and interviewing and think about the ethical dilemma journalists face every day.
In your second year, you'll focus on period-based literature from the Renaissance onwards and gain an understanding of literary history; from Elizabethan verse and drama, via Augustan poetry and the emergence of the novel in the 18th century, to the radical transformations of the Victorian age, and the emergence of modernity in the twentieth century. You'll also have the opportunity to consider ways of reading that go beyond textual analysis or historical context, such as understanding literature through the political or ideological lens of Marxism, feminism and post-colonial theory. In journalism, you will learn the skills of broadcast radio, how to find news, create a magazine and study some of the great journalism campaigns from Watergate to the Black Lives Matter campaigns. You can choose a work experience module, Literature at Work, which explores English in the classroom and aspects of the literary heritage industry. The module is centred around a six-week work placement where you'll gain valuable transferable skills. Our students have worked as school classroom assistants, in publishing houses or attractions such as London's Charles Dickens Museum and Dr Johnson's House.
Work placement/study abroad option: Between your second and final year, you'll have the option to study abroad or do a work placement for up to a year. Not only will this give you an amazing experience to talk about but will also give your CV a boost. If you'd rather go straight to your final year, that's absolutely fine too. You'll decide in your second year with us, so there is still plenty of time to think about this.
In your third year, you'll have the chance to specialise, tailoring your literary study to reflect your own interests. Themed options include children's literature, young adult fiction, Renaissance tragedy, European crime fiction, literary adaptations, and the culture of print in the 18th century. Your study of English Literature will enhance your ability to analyse and synthesise complex ideas, and to express yourself clearly in both written and spoken English. In your final year of journalism, you will have the opportunity of doing work experience within journalism or a related field, studying international reporting, creating your own journalistic website, and building a journalism portfolio. Through our pitch-to-a-professional scheme, you may get the chance to try out your ideas on a professional journalist and meet industry practitioners through our series of talks by people working in the communications industry, some of whom are former graduates of UH.
To see all your modules, see the 'What will I study?' section below.
'Media Matters' Guest Lecture series
Each year the School of Humanities hosts the Media Matters Guest Lecture Series featuring a range of industry professionals, giving talks on their experience in the industry. These lectures are recorded by our final year students and available on our Media Hub. Some of our previous speakers have included:
Lewis Wiltshire, Head of Sport, Twitter UK
Tobi Rachel Akingbade, showbusiness journalist who studied journalism and other media subjects at UH
Ren Behan, Food blogger and journalist
Terry Mitchinson, Welwyn Hatfield Times Editor
Uche Amako, UH journalism alum and sportswriter.
Your main campus is de Havilland 
You'll share this campus with students from business, law, sport, education, and humanities subjects. The student housing is close to our Sports Village which includes a gym, swimming pool and climbing wall. You can get breakfast, lunch, or dinner in our on-campus restaurant or bar (in the newly built Enterprise Hub) on days you don't feel like cooking. You can also use the common room to play pool, video games or just to hang out with friends.  Our Learning Resources Centres are open 24/7, which means you can study whenever suits you best. Want to pop over to the other campus? You can take the free shuttle bus or walk there in just 15 minutes.  
What will I study?
Degree programmes are structured into levels, 4, 5 and 6.  These correspond to your first, second and third/final year of study.  Below you can see what modules you'll be studying in each.  
Level 4

Level 5

Level 6

Study abroad

An opportunity for an amazing experience, which will help make you stand out from the crowd. With more and more companies working internationally, experience of living in another country can make a great impression on future employers.

This course offers you the opportunity to enhance your study and CV with a sandwich year abroad. The University has partnerships with over 150 universities around the world, including the USA, Canada, Asia, Africa, Australia, South America and closer to home in Europe.

If you study abroad between your second and third year of study, you'll pay no tuition fee to the partner university and no tuition fee to us either. We'll ask you to make your decision in your second year, so there is plenty of time to think about it.

Find out more about Study abroad opportunities

Please note Erasmus+ funding is only available until May 2023. For students starting their course in September 2022 and wishing to study abroad in 2023-24 or 2024-25, please refer to the Turing Scheme.

Work placement

Graduate with invaluable work experience alongside your degree and stand out from the crowd.

This course offers you the opportunity to enhance your study and CV with a work placement sandwich year. It's a chance to explore career possibilities, make valuable contacts and gain sought after professional skills.

Our dedicated Careers and Employment team are here to help guide you through the process.

If you take up a work placement between your second and third year of study, at the University of Hertfordshire you'll pay no tuition fee for this year. We'll ask you to make your decision in your second year, so there is plenty of time to think about it.

What if I need support?

You'll get a personal tutor to guide you through your course, all the way to graduation.

You might also want or need extra support during your time with us. Rest assured, no matter what you study, we've got you covered. For help with study skills, including referencing, essay writing and presentations, you'll have access to our academic support services. You can attend workshops, 1-to-1 sessions, and online tutorials. Both our LRCs (Learning Resources Centres) run drop-in study skills sessions. And the best thing is, it's all free.

.
Check out our student blogs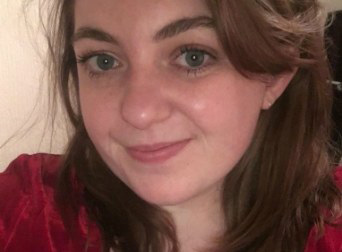 Alumni Stories
April Wilson
Meet April Wilson, who used the diversity of her course to gain new experiences and learn. She is currently an Alumni Relations Coordinator at the University of Sussex.
Read more stories
Find out more about this course
University life and experience
April initially decided to go to the University of Hertfordshire due to our close proximity to London. She liked that it was easy to commute into the city for shopping and concerts, but that Hatfield wasn't as expensive to live in!
While studying, April gained valuable experience which helped her develop essential skills for her current role which meant she was able to start 'armed with the knowledge' she needed.
However, the most useful thing she learnt from her postgraduate course was having confidence in herself and her ideas, especially when presenting. She credits this to 'the support of my peers and lecturers who made me feel more confident in my abilities.'
She adds that her undergraduate degree helped her develop the writing and research skills which she applies daily to her current role and her approach to work.
Not only did April gain experience from her studies, but the extra-curricular activities she took part in also helped develop her skills. She says, 'The writing and video editing experience I was able to gain from my time volunteering for societies at the University was also essential in helping me to have the skills that are valuable within my role.'
Future aspirations
April is also willing to try new experiences to help her gain valuable work experience in a variety of roles. She has previously, done everything from fundraising for charity to running my own online magazine.
In the future, April hopes to continues her studies and complete a PhD in Film Studies. She is particularly interested in looking at representation in films and how this is interpreted through social media.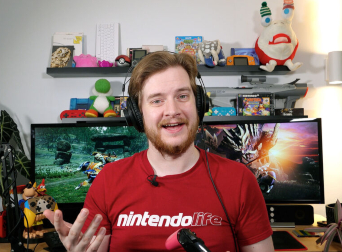 Alumni Stories
Alex Olney
Meet Alex Olney who has applied his skills in communication to the gaming industry. He is currently a Senior Video Producer at Nintendo Life.
Read more stories
Find out more about this course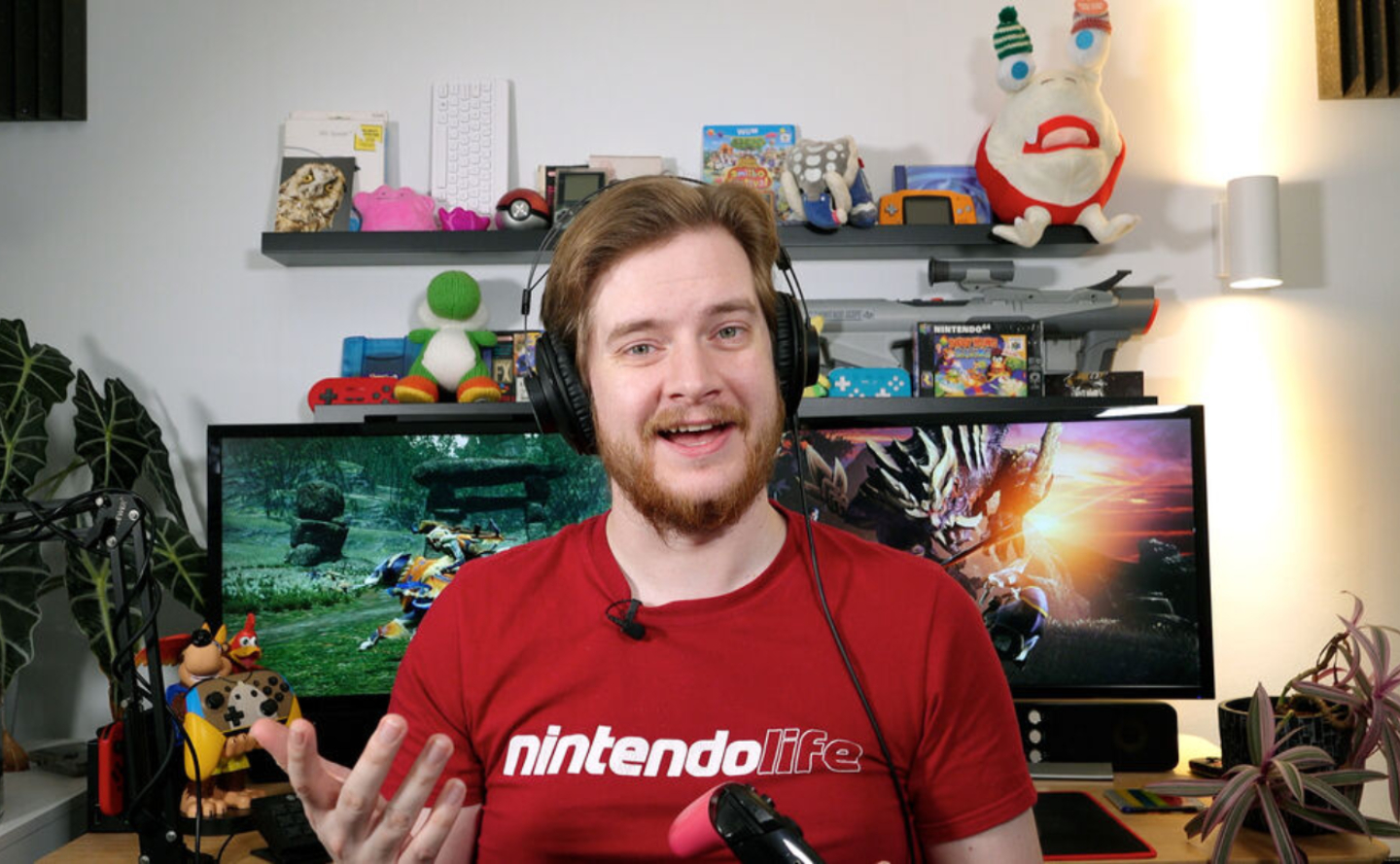 University experience
While not his first choice of university, Alex is grateful that he applied to the University of Hertfordshire through Clearing as whilst at the University he discovered and explored his passion for everything linguistic. This passion has had a profound impact on his life since graduating.
He says, 'Studying a language gave me confidence and a deeper understanding of human and non-human communication and has allowed me to create a distinct idiolect that identifies me as a creator and, more importantly, entertains tens of thousands of people every day.'
He credits his success to the support he received from his lecturers who encouraged him throughout his studies: 'The lecturers were not only well informed about the subject matter but had a genuine passion for language.' He states that they pushed him to explore languages so much so that 'it became a driving force in my everyday life.'
Alex also believes that the transferable skills he learnt while at the University have helped him throughout his professional life including time management. He states that he learnt effective time management skills to ensure that he never leaves projects and deadlines to the last minute and plans out in advance what is required.
The future
Alex really enjoys his current role at Nintendo Life as he likes the hands on nature of producing content but would eventually like to manage and become a head of the video editing department.
What's next for my career?

Employability is central to everything we do. Our courses equip you with transferable, intellectual and personal skills and experiences that are valued by employers in a wide range of industries.

90% of graduates are in work or doing further study 15 months after the course (Graduate Outcomes, 2019/2020) and many of our graduates have an excellent record of gaining employment in media, publishing, teaching and information management where their skills in analysis, communication and evaluation are highly valued.

For those interested in teaching, all Humanities graduates are guaranteed an interview with our School of Education.

Many of our graduates go on to higher levels of study, engaging in research in their chosen fields.

View our Alumni profiles

Further information - includes assessment method

| Course fact sheets | |
| --- | --- |
| BA (Hons) English Literature | Download |

| Programme specifications | |
| --- | --- |
| BA (Hons) English Literature | Download |
| BA (Hons) Journalism | Download |

Additional information

Sandwich placement or study abroad year

Optional

Applications open to international and EU students

Yes

Course length

Full Time, 3 Years
Sandwich, 4 Years

Location

University of Hertfordshire, Hatfield

How to apply?

Fees and funding