BA (Hons) English Literature with Film
Due to the ongoing Coronavirus pandemic, examinations may be replaced by an alternative form of assessment during the academic year 2020/2021. Please refer to the Programme Specification on these pages for further details.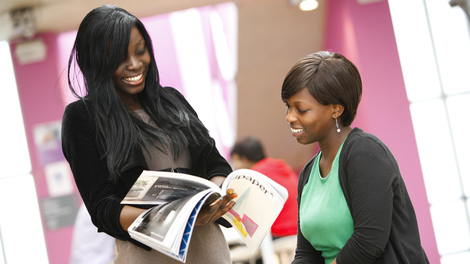 Combine passion for reading with first-rate skills for your career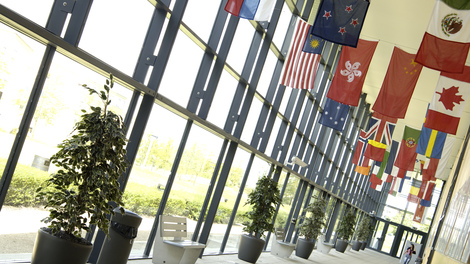 Specialise in the literature genre and period of your choice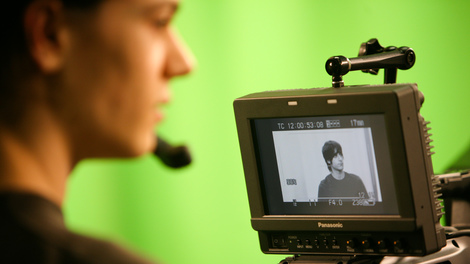 Close to the Warner Bros. and Harry Potter studios
This course includes the sandwich year options of:
*No fees are charged for this year
Key information

UCAS code

Q3W6

Institution code

H36

School of study

School of Humanities

Course length

Full Time, 3 Years
Sandwich, 4 Years

Location

University of Hertfordshire, Hatfield

Entry requirements

| UCAS points | A Level | BTEC | IB requirement |
| --- | --- | --- | --- |
| 104 | BCC | DMM | 104 points |

Additional requirements

GCSE: Grade 4/C in English and 4/D Mathematics

Access Course Tariff: An overall merit profile in 45 credits at Level 3.

All students from non-majority English speaking countries require proof of English language proficiency, equivalent to an overall IELTS score of 6.5 with a minimum of 5.5 in each band.

If you do not have the required IELTS or equivalent for direct entry on to your degree programme, our Pre-sessional English and International Foundation courses can help you to achieve this level.

For more details on the University of Hertfordshire's entry requirements, please visit our Undergraduate Entry Requirements page.

Find out more about International Entry Requirements.

The University of Hertfordshire is committed to welcoming students with a wide range of qualifications and levels of experience. The entry requirements listed on the course pages provide a guide to the minimum level of qualifications needed to study each course. However, we have a flexible approach to admissions and each application will be considered on an individual basis.

Sign up for alerts

Get access to personalised content, tailored towards your interests:

Information on your favourite courses
Tips to help you through the application process
Blogs, vlogs and advice from current students
Why choose this course?
We give you:
The chance to explore the cross-over between these highly complementary disciplines.
An expert academic team to support you and build your confidence as you develop into a scholar with expertise in both fields, plus the opportunity to get involved with local cinemas and our own bespoke film club.
A global approach to both Literature and Film, providing both a broad overview of literary and cinematic history and the chance to study more specialised areas of interest.
Teaching rated excellent by 92.14% of our students in the 2018 National Student Survey.
CV-building potential through work placements and extra-curricular activities.
What's the course about?
A degree in English Literature with Film will help you grow from passionate reader and film-fan into a critical thinker able to understand literary and cinematic works by applying a wide range of critical, theoretical, political and historical perspectives. The disciplines of Literature and Film Studies are highly complementary, and as you progress through your degree you will find many fruitful connections between them.
This fascinating degree is both geographically and historically wide-ranging. This means you'll study literature written in English from the Renaissance to the present day, by writers from all parts of the globe; and alongside this, you'll explore film and television from America, Asia, Britain and the rest of Europe, from the earliest days of moving images to some of the most exciting contemporary work being produced today.
In both disciplines, you'll be taught by research-active academics who bring fresh thinking to our accessible, engaging courses. We'll introduce you to writers and film-makers who will open doors to contemporary worlds and cultures remote from your own, and also help you explore more familiar works – both textual and visual – in ways that challenge your preconceptions.
Whatever your taste in literature, there will be something to interest and provoke you. From The Tiger Who Came to Tea to Jane Eyre, from Paradise Lost to Zadie Smith's Swing Time, we'll broaden your literary horizons and hone your critical thinking.
A core Literature module in your first year will equip you to read and interpret both traditional and contemporary literary texts critically as a scholar of English literature. Alongside this you can choose to revisit Shakespeare and consider his cultural relevance today through fictional, cinematic and TV adaptations; or to deepen your understanding of Gothic writing by tracing its origins back to the Romantic era.
In your second year you'll focus on period-based literature from the Renaissance onwards and gain an understanding of literary history, from Elizabethan verse and drama, via Augustan poetry and the emergence of the novel in the 18 th century, to the radical transformations of the Victorian age, and the emergence of modernity in the twentieth century.
You'll also have the opportunity to consider ways of reading that go beyond textual analysis or historical context, such as understanding literature through the political or ideological lens of Marxism, feminism and post-colonial theory. You'll have the chance to specialise in your final year, tailoring your literary study to reflect your own interests. Themed options include children's literature, young adult fiction, Renaissance tragedy, European crime fiction, literary adaptations and the culture of print in the 18th century.
At the same time, your minor in Film will further hone your analytical skills, and give you a sophisticated appreciation of the craft of filmmaking. You'll look at how the film and television industry has evolved and adapted to new technologies, how novels are recreated in film and how film gives us fresh perspectives on the world. You'll also have opportunities to design and run film programmes, write and produce your own short films and hear guest lectures by film, television and media professionals. Topics covered range from silent movies to the Golden Age of Hollywood, the birth of the blockbuster, the influence of European style on American film, the way digital technology has transformed the industry, and why franchises have proved so successful, from James Bond and Star Wars to the Marvel cinematic universe.
Your main campus is de Havilland
You'll share this campus with students from business, law, education, and humanities subjects. The student housing is close to our Sports Village which includes a gym, swimming pool and climbing wall. You can get breakfast, lunch, or dinner in our on-campus restaurant on days you don't feel like cooking. You can also use the common room to play pool, video games or just to hang out with friends. Want to pop over to the other campus? You can take the free shuttle bus or walk there in just 15 minutes.  
What will I study?
Students of English Literature with Film will be taught in a variety of ways according to the characteristics of each module. Many are taught via weekly lectures and weekly seminars, and there are timetabled weekly screenings to make sure that you always have the chance to see the films you are studying. Workshops are used in English Literature to discuss subjects in more depth and encourage independent analysis, and in Film for modules where the practical skills taught are enhanced by the supervision of experts in their field. You may be assessed using innovative methods such as the video-essay, for which you will be taught highly transferable skills in editing and presenting. You will also be expected to read and watch primary material in your own time, to contribute to online discussions, and to download and read notes from StudyNet, our virtual learning environment.
Level 4

Level 5

Level 6

Study abroad

A natural step from studying global literature and film is to spend time abroad to experience the world for yourself. We encourage our students to take a year's study abroad at one of our many partner institutions across the world. We have a fabulous selection of partner institutions, each with something distinctive to offer. Wherever you choose to go, studying overseas will broaden your horizons and enhance your understanding of other cultures, which can only make you a better student of literature.

Work placement

You can choose a work experience module, Literature at Work, which explores English in the classroom and aspects of the literary heritage industry. The module is centred around a six-week work placement where you'll gain valuable transferable skills. Our students have worked as school classroom assistants, in publishing houses or attractions such as London's Charles Dickens Museum and Dr Johnson's House.

You can – additionally or alternatively – go on a longer work placement between your second and third year of study at the University. The Placement Year provides you with the opportunity to set your academic studies in a broader, practical context and to gain experience in specific areas relevant to your fields of study. You will also strengthen your time management, organisational and communication skills as well as develop employability skills.

The Placement Year helps you to develop as an independent learner and apply the communication, analytical and other skills gained from studying to the workplace.

When you return, you'll resume your studies in your final year before graduating.
Check out our student blogs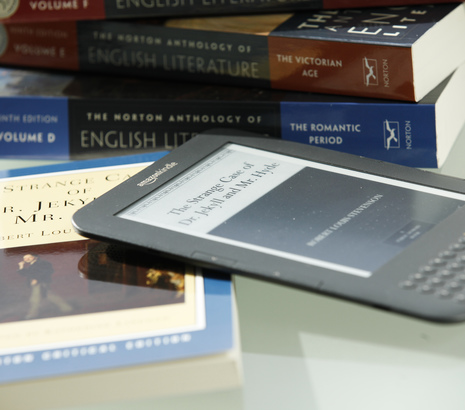 Student Blogs
Jade - Week at a glance
My uni week at a glance
I usually have classes three to four days a week, each semester is different but I always start my week by doing the reading for my earlier classes. Being an English literature student, I spend the majority of my week reading, I make my notes in the books as I go along. Any additional articles that I'm required to read are done alongside the main reading, I make separate notes for any pre-reading I do. Generally, if PowerPoints are being used, they are put up the day before so I will take notes from these so I know what to expect in my upcoming lectures.
When in classes I make my notes as I go, after classes I go to the library and type-up my notes from prior to class and in-class to combine everything. I also make use of the library whilst there, and do wider reading around my previous class so that I clear up any confusion and help inform the module as a whole. This step also helps when it comes to assessments, any wider reading I do around that text is potentially something I can use in my assessments or exams. I also meet with friends from my course a few times a week to talk about our classes, this also helps if you haven't quite grasped a concept, as they can help!
A few weeks into each module, the assessments start to come out, so my week starts to be built around assessment research, planning and writing. This is where the wider reading I do during the module at the beginning can start to come into play. Once I know what question(s) I'll be answering I can refer back to reading I have already done and made notes on. Quite often this will save me time researching as I've already done a portion of it in advance!
Once I've started writing my assessments, I go to the centre for academic writing, with sections of my essay, this is a great help and has helped to improve the quality of my essays massively. They're open to any student new or returning so I do recommend seeing them! This isn't a weekly thing but definitely becomes part of my routine once the semester is underway!
I also make sure that that I leave plenty of time for relaxing and socialising, this is such a major aspect of my week. I go to the gym, meet up with my friends and watch my favourite TV shows and films. It is all about balance!
Student Blogs
Jade - Things you should know
Things you need to know before studying English Literature at university
Hi! Here's what I think you should know before studying English Literature!
Reading, Reading and More Reading 📚
As you can imagine, an English literature degree revolves around reading, but the course content is amazing so it isn't boring! Taking regular breaks can help to make the load easier. I often switch between modules whenever reading just to change it up! If you love reading this is definitely the course for you! If not, don't worry this course could even help you learn to love to read! 📖
Studying literature is not just written essays and exams. Although this does make up a large portion of how you will be assessed, English literature will have you presenting, leading sections of a class or working on group projects. Of course, each module is different, so all assessments will be made clear at the beginning of the module by the lecturer, as well as module choice days to give you a little insight before you start the course. 🔍
Each of the modules run differently. Most will include lectures, generally, they will consist of your lecturer presenting you with information regarding the topic that week. These tend to be followed by a seminar, where you will discuss that week's reading with classmates and lecturers - each of these tends to be 50 minutes long. 🕐
The other option is participating in workshops, these generally run for two hours, they are a bit more interactive that lectures and seminars and involve more group work 👭👫👬
All the different class types have their benefits, you can bounce ideas off other students, and you will learn something new every time you step foot in a classroom!
Learning at university is much more independent that what most people are used to, it can be quite daunting, but it really is nothing to worry about! There is so much support available that even if you are taking a while to adjust, the lecturers will be there to help you! It is important to remember to relax whilst at uni, but it is very easy to get distracted and go on a Netflix binge 📺👀
You need to develop a bit of discipline so you can use your time wisely and find a good balance between working, your social life and relaxing. It's all about finding the right balance for you! ⚖️
Adjusting to uni life can be tough, but take the adjustment at your own pace and you'll do fine! Remember it isn't all about studying, make sure you have fun and enjoy yourself too🎉🎊
Student Blogs
Jade - Why I chose Herts
Why I Chose Herts
Hi! I'm Jade and I'm going into my third year of studying English literature at the University of Hertfordshire. I commute into uni as I only live about 40-minutes away and personally found this the better option for me.
Before starting uni, I had studied A-Levels in English literature, History, Media Studies and German. After A-Levels, I went on to work full-time for a few years to try out a different field and narrow down what I wanted as a career. I started tutoring alongside my full-time job and fell in love with it, I had toyed with the idea of teaching before, but I was always unsure. At this point I knew teaching was the right fit for me. I applied to Herts through clearing as I had missed the original UCAS deadline. All the staff were super helpful, and I had my offer through, and place secured within two days of sending off my application. I chose to study Literature as I LOVE to read, and it was my best subject throughout school. Herts was my first choice, it was easy for me to get to, it fitted around my home life and finances. Both campuses are full of life with plenty of activities throughout the week!
The libraries are amazing and always have books on hand to enrich your studies, especially when it comes to writing assignments – the library will become your second home – or third if you're moving away from home!
Herts do as much as they can to get you involved in uni life, the on-campus gyms are affordable and their facilities are amazing, there are even free classes on offer!
Don't panic, applying to uni can be scary but just jump in, this is the quickest and best way to make friends. Talk to as many people as you can and enjoy your time at uni, it isn't as scary as you think!
Thanks for reading and good luck!
Alumni Stories
April Wilson
Meet April Wilson who used the diversity of her course to gain new experiences and learn. She is currently a Media and PR Coordinator at the University of Hertfordshire.
University life and experience
April initially decided to go to the University of Hertfordshire due to our close proximity to London. She liked that it was easy to commute into the city for shopping and concerts, but that Hatfield wasn't as expensive to live in!
While studying, April gained valuable experience which helped her develop essential skills for her current role which meant she was able to start 'armed with the knowledge' she needed.
However, the most useful thing she learnt from her postgraduate course was having confidence in herself and her ideas, especially when presenting. She credits this to 'the support of my peers and lecturers who made me feel more confident in my abilities.'
She adds that her undergraduate degree helped her develop the writing and research skills which she applies daily to her current role and her approach to work.
Not only did April gain experience from her studies, but the extra-curricular activities she took part in also helped develop her skills. She says, 'The writing and video editing experience I was able to gain from my time volunteering for societies at the University was also essential in helping me to have the skills that are valuable within my role.'
Future aspirations
April is also willing to try new experiences to help her gain valuable work experience in a variety of roles. She has previously, done everything from fundraising for charity to running my own online magazine.
In the future, April hopes to continues her studies and complete a PhD in Film Studies. She is particularly interested in looking at representation in films and how this is interpreted through social media.
The writing and video editing experience I was able to gain from my time volunteering for societies at the University was also essential in helping me to have the skills that are valuable within my role.
Please note that some of the images and videos on our course pages may have been taken before social distancing rules in the UK came into force.