BA (Hons) English Literature and Creative Writing
Due to the ongoing Coronavirus pandemic, examinations may be replaced by an alternative form of assessment during the academic year 2020/2021. Please refer to the Programme Specification on these pages for further details.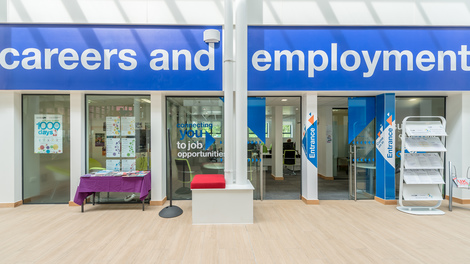 Combine passion for reading with first-rate skills for your career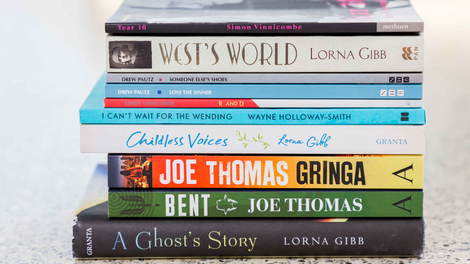 Understand writing from the inside out: Research, analyse and create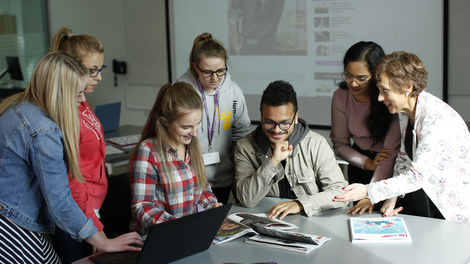 Be taught by award-winning poets, fiction and non-fiction writers
This course includes the options of:
*No fees are charged for this year
Key information

UCAS code

Q3W1

Institution code

H36

School of study

School of Humanities

Course length

Full Time, 3 Years
Sandwich, 4 Years

Location

University of Hertfordshire, Hatfield

Entry requirements

| UCAS points | A Level | BTEC | IB requirement |
| --- | --- | --- | --- |
| 104 | BCC | DMM | 104 points |

Additional requirements

GCSE: Grade 4/C in English Language and 4/D Mathematics

Access Course Tariff: An overall merit profile in 45 credits at Level 3.

All students from non-majority English speaking countries require proof of English language proficiency, equivalent to an overall IELTS score of 6.5 with a minimum of 5.5 in each band.

If you do not have the required IELTS or equivalent for direct entry on to your degree programme, our Pre-sessional English and International Foundation courses can help you to achieve this level.

For more details on the University of Hertfordshire's entry requirements, please visit our Undergraduate Entry Requirements page.

Find out more about International Entry Requirements.

The University of Hertfordshire is committed to welcoming students with a wide range of qualifications and levels of experience. The entry requirements listed on the course pages provide a guide to the minimum level of qualifications needed to study each course. However, we have a flexible approach to admissions and each application will be considered on an individual basis.

Sign up for alerts

Get access to personalised content, tailored towards your interests:

Information on your favourite courses
Tips to help you through the application process
Blogs, vlogs and advice from current students
Why choose this course?
We give you:
An exciting and creative environment where you are taught by published writers
The opportunity to hone your craft through supportive feedback from tutors and peers
Modules which enhance your critical insight and enable you to put principle into practice
A platform for publishing your work and a springboard for your future life as a published author
An inspiring programme of visiting writers, workshops, readings and masterclasses
What's the course about?
Do you have a story to tell, or have you always wanted to be a writer? Perhaps you want to learn how to be a critical reader or gain a greater understanding of the craft of writing.
Studying English Literature and Creative Writing with us will help you find your voice, whether as a poet, playwright, novelist or scholar of literature.
This joint course combines the study of literature with the practice of creative writing. Studying literature will give you a greater understanding of how literary texts work, while this improved critical insight will help you put principles into practice in your own creative writing.
We offer a stimulating and supportive place in which to explore your ideas, hone your craft and understand literary texts. Our creative writing modules are taught by lecturers who are themselves award-winning practitioners and who bridge the gap between creative and academic approaches to literature. They include our poetry lecturer Wayne Holloway-Smith, winner of the Poetry Society's Geoffrey Dearmer Prize and Seamus Heaney Prize nominee.
Over the three years you can choose specialist creative writing modules in poetry, creative non-fiction, drama, short story writing and prose fiction. Those specialisms are reflected in our English Literature modules, which range from children's and young adult literature to film adaptations and work written in English from all over the world.
By the time you graduate, you will have a polished piece of work which has the potential for publication. Recent successes for our students include short stories published in Bandit and AnotherLenz magazines and poetry published in Rising and international magazine Poetry London.
In your first year, an underpinning core module, Becoming a Writer, will introduce you to genres and forms and examine the universalities of dialogue, plot and language. A second core module, Identity and Contemporary Writing, introduces you to some of the most exciting new writing as a model for your own work, while an optional module enables you to specialise in writing for the screen.
Work placement/study abroad option: Between your second and final year, you'll have the option to study abroad or do a work placement for up to a year. Not only will this give you an amazing experience to talk about but will also give your CV a boost. If you'd rather go straight to your final year, that's absolutely fine too.
The practicalities of getting published or working in literary publishing are explored in a creative writing module in your second year taught by a former editor of Granta, the renowned magazine of new writing. For your final year your particular creative interest can be channelled into a long piece of writing, which can be poetry, prose or drama.
Your main campus is de Havilland 
You'll share this campus with students from business, law, sport, education, and humanities subjects. The student housing is close to our Sports Village which includes a gym, swimming pool and climbing wall. You can get breakfast, lunch, or dinner in our on-campus restaurant or bar (in the newly built Enterprise Hub) on days you don't feel like cooking. You can also use the common room to play pool, video games or just to hang out with friends.  Our Learning Resources Centres are open 24/7, which means you can study whenever suits you best. Want to pop over to the other campus? You can take the free shuttle bus or walk there in just 15 minutes.  
What will I study?
Creative Writing is a practice-based discipline, with the opportunity to experiment by working in different forms. You'll be taught in small groups in workshop spaces and will receive feedback from your tutors and your peers as you share your ideas, learn to edit and refine your work and develop your presentation and performance skills.
Our two resident poetry research fellows, Mark Waldron and Rachel Long, offer masterclasses, workshops and give regular readings, adding to the vibrant and creative environment in which you'll be working.
Check out our student blogs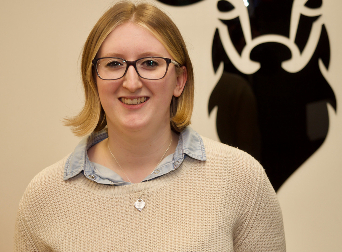 Alumni Stories
Eleanor Pilcher
Meet Eleanor Pilcher who since graduating in 2016 has taken the publishing industry by storm. Eleanor currently works as a Marketing Manager at Avon, HarperCollins Publisher.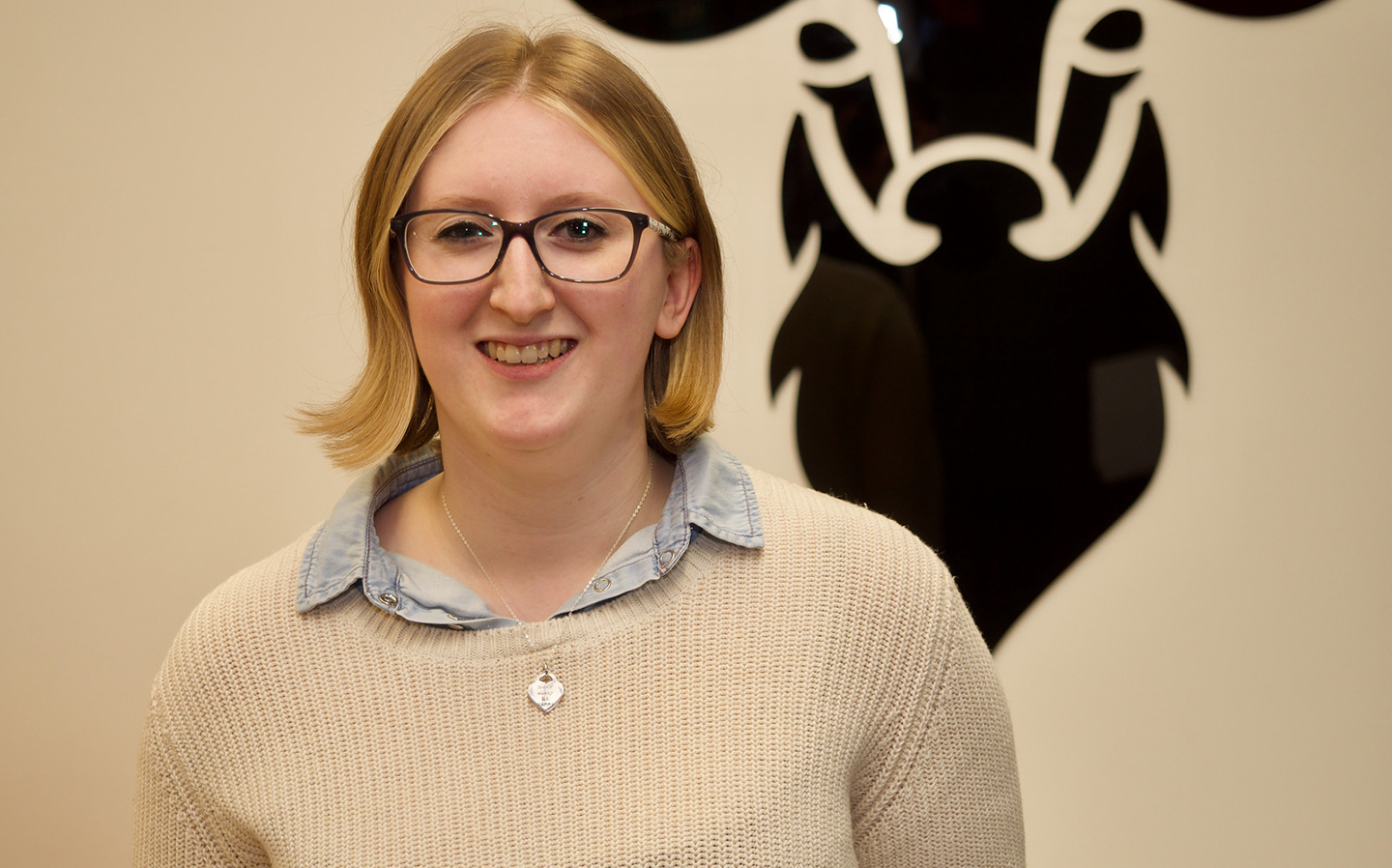 University experience and employability
Eleanor is a keen writer with great creative ambitions. During her degree she undertook a six-month internship at a literary agency in her final academic year. In 2016, shortly after her studies, Eleanor landed a placement at Penguin before getting a job in publishing recruitment. After developing her skills within the industry and amassing and impressive amount of knowledge and experience, Eleanor began her current role at HarperCollins Publishers.
Eleanor's degree encompassed a broad spectrum of critical, analytical and evaluative skills and helped shape her as a writer. Throughout her studies she had been writing a novel, which she submitted to literary agencies after being encouraged by her tutor to do so. It was Eleanor's passion for writing that uncovered her interest in working for a literary agency. Due to the fantastic lecturers on her course and the invaluable industry networks available to students, Eleanor managed to secure impressive opportunities in her chosen industry that have informed her career.
Sher recognises the impact the University has had on getting her to where she is today. 'For me the advice and feedback I received on both my History essays and Creative Writing finals was incredibly useful to my academic and professional development. I learnt to take criticism and to harness it and also write more because of it.'
Ambitions for the future
Eleanor has established herself in her chosen industry yet still has ambition to continue pursuing new goals. On her hopes for the future, she says: 'I hope to run a marketing department within a publishing company, possibly the one I'm at now. I hope to publish a novel and continue my freelance writing and public speaking on the side.'
For me the advice and feedback I received on both my History essays and Creative Writing finals was incredibly useful to my academic and professional development. I learnt to take criticism and to harness it and also write more because of it.
Alumni Stories
April Wilson
Meet April Wilson who used the diversity of her course to gain new experiences and learn. She is currently a Media and PR Coordinator at the University of Hertfordshire.
University life and experience
April initially decided to go to the University of Hertfordshire due to our close proximity to London. She liked that it was easy to commute into the city for shopping and concerts, but that Hatfield wasn't as expensive to live in!
While studying, April gained valuable experience which helped her develop essential skills for her current role which meant she was able to start 'armed with the knowledge' she needed.
However, the most useful thing she learnt from her postgraduate course was having confidence in herself and her ideas, especially when presenting. She credits this to 'the support of my peers and lecturers who made me feel more confident in my abilities.'
She adds that her undergraduate degree helped her develop the writing and research skills which she applies daily to her current role and her approach to work.
Not only did April gain experience from her studies, but the extra-curricular activities she took part in also helped develop her skills. She says, 'The writing and video editing experience I was able to gain from my time volunteering for societies at the University was also essential in helping me to have the skills that are valuable within my role.'
Future aspirations
April is also willing to try new experiences to help her gain valuable work experience in a variety of roles. She has previously, done everything from fundraising for charity to running my own online magazine.
In the future, April hopes to continues her studies and complete a PhD in Film Studies. She is particularly interested in looking at representation in films and how this is interpreted through social media.
The writing and video editing experience I was able to gain from my time volunteering for societies at the University was also essential in helping me to have the skills that are valuable within my role.
View our Alumni profiles

Further information - includes assessment method

How to apply?

Fees and funding
Please note that some of the images and videos on our course pages may have been taken before social distancing rules in the UK came into force.