BA (Hons) Criminal Justice and Criminology
Due to the ongoing Coronavirus pandemic, examinations may be replaced by an alternative form of assessment during the academic year 2020/2021. Please refer to the Programme Specification on these pages for further details.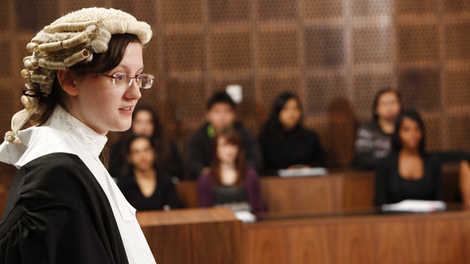 Explore contemporary issues in criminology and criminal justice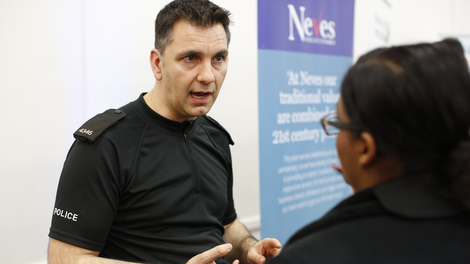 Learn from guest speakers, including the police and probation service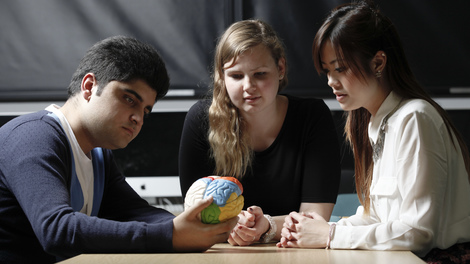 Try out forensic psychology, becoming a detective and more
This course includes the options of:
*No fees are charged for this year
Key information

UCAS code

M211

Institution code

H36

School of study

Hertfordshire Law School

Course length

Full Time, 3 Years
Part Time, 6 Years
Sandwich, 4 Years

Location

University of Hertfordshire, Hatfield

Entry requirements

| UCAS points | A Level | BTEC | IB requirement |
| --- | --- | --- | --- |
| 112 | BBC | DMM | 112 points |

Additional requirements

GCSE: Grade 4/C in English Language and 4/D Mathematics

Access Course Tariff: An overall merit profile in 45 credits at Level 3.

All students from non-majority English speaking countries require proof of English language proficiency, equivalent to an overall IELTS score of 6.0 with a minimum of 5.5 in each band.

If you do not have the required IELTS or equivalent for direct entry on to your degree programme, our Pre-sessional English and International Foundation courses can help you to achieve this level.

For more details on the University of Hertfordshire's entry requirements, please visit our Undergraduate Entry Requirements page.

Find out more about International Entry Requirements.

The University of Hertfordshire is committed to welcoming students with a wide range of qualifications and levels of experience. The entry requirements listed on the course pages provide a guide to the minimum level of qualifications needed to study each course. However, we have a flexible approach to admissions and each application will be considered on an individual basis.

Sign up for alerts

Get access to personalised content, tailored towards your interests:

Information on your favourite courses
Tips to help you through the application process
Blogs, vlogs and advice from current students
Why choose this course?
You want to debate crime and its causes. What is your opinion on targeted policing? Do offenders have an innate criminal mind? Is restorative justice enough to repair community relations? Whatever your stance, we want to hear it. Hear the opinions of other aspiring criminologists. Dare to challenge your own beliefs. Uncover the realities of the underworld. Learn to connect the environmental and sociological trends of crime throughout history. Learn how you could influence positive social change. Together, let's explore potential solutions to reduce the crimes of today.
You'll understand crime at a deep level. Be inspired by internationally recognised researchers. You'll be taught by experts with first-hand public servant experience, from the police to prisons, the probation service and victim support. We even have staff from the military! Take advantage of our contacts. Network with departments like the Hertfordshire Constabulary, the Office of the Police and Crime Commissioner and established resettlement teams. Thinking of become a prison officer? A fraud investigator? Or what about a crime journalist? Whatever your career goals are, choose the University of Hertfordshire. A TEF Gold rated university that will give you the best possible start to your career.
What are the facilities like?
Outstanding. Our bright, modern Law School Building opened its doors in 2011. It brings you a mixture of fantastic technology, well-equipped study spaces and realistic criminal justice settings. Inside you'll find our incredible replica Crown Court, complete with judge's bench and viewing gallery. Experience how the criminal justice system really works.
Hertfordshire Law School has helped graduates forge successful careers for 40 years. You'll benefit from our reputation for being forward thinking, innovative, and responsive to the world around us.
What's the course about?
You'll study criminal justice as well as criminology. But what is the difference between the two? Criminal justice refers to established systems for dealing with crime. You'll learn how the police and Crown Prosecution Service come together to investigate crime. You'll explore limits of the magistrates' courts. How a jury and judge prosecute in the crown court. The powers of the high courts to overturn a guilty verdict. It's also about punishment - detention centres, prisons, probation, and community sentencing. Are they all needed? Is one more effective that the other?
In criminology, you'll look at the social, economic, and psychological side of crime. How does offending behaviour affect society? Learn victim psychology, and attitudes towards anti-social behaviour. Compare cultural perspectives on what is seen as crime or just considered deviance. You will gain a solid understanding in both fields and how they come together to thwart crime.
At one time in history, theft was considered to be in your genes. It was in your blood to steal! In your first year, you will learn how attitudes towards crime and punishment have evolved. You'll explore the stages of the justice system, from arrest to release. You'll explore the schemes in place to reintegrate ex-offenders back into society. You'll recognise its strengths. Challenge its weaknesses. We have moved on from the brutalities of hanging. But are prison sentences harsh enough?
In your second year, you'll specialise in an area that fascinates you. Want to know more about the psychology of crime?  Question if psychology can be used to shape how the public see criminality. Or what about the race and crime debate? Look at the evidence on media stereotyping. Explore how this could lead to an increase in criminalising minority ethnic people. There are 117 prisons in England and only 12 of those are female. Explore feminist theories on gender, victimisation, and offending.
Work placement/ study abroad option 
Between your second and final year, you'll have the possibility to study abroad or do a work placement for up to a year. Not only will this give you an amazing experience to talk about but will also give your CV a boost. If you'd rather go straight to your final year, that's absolutely fine too. 
Shape your entire third year. Choose all your modules. You could explore how the media report crime events. Compare social moral panics to the official statistics. What about the 'war on drugs'? Is there an increasing social acceptance of recreational drug use? Does this justify harsher governing? Gangs. War crimes. Rehabilitating offenders. Your discussions will be endless. Your detailed research will inform your opinions. And we want you to debate them. Choose a topic. Gather your research. Analyse your readings. Use your final year project to produce a thought-provoking study. Challenge the system. Tell us how you believe we could make a fairer society.
Your main campus is de Havilland  
You'll share this campus with students from business, law, sport, education, and humanities subjects. The student housing is close to our Sports Village which includes a gym, swimming pool and climbing wall. You can get breakfast, lunch, or dinner in our on-campus restaurant on days you don't feel like cooking. You can also use the common room to play pool, video games or just to hang out with friends.  Our Learning Resources Centres are open 24/7, which means you can study whenever suits you best. Want to pop over to the other campus? You can take the free shuttle bus or walk there in just 15 minutes.  
What will I study?
Degree programmes are structured into levels, 4, 5 and 6.  These correspond to your first, second and third/final year of study.  Below you can see what modules you'll be studying in each.     
Level 4

Level 5

Level 6

Work placement

This course offers you the opportunity to undertake a placement, and we make sure that we have close links with the local authorities, and strong links with the police and NGOs such as HACRO and Future Living Hertfordshire, to help give you the best experience possible.

What if I need support?

You'll get a support tutor and a cohort leader to guide you through your course, all the way to graduation.

You might also want or need extra support during your time with us. Rest assured, no matter what you study, we've got you covered. For help with study skills, including referencing, essay writing and presentations, you'll have access to our academic support services. You can attend workshops, 1-to-1 sessions, and online tutorials. Both our LRCs (Learning Resources Centres) run drop-in study skills sessions. And the best thing is, it's all free.
Experiences I've had from my first year have been nothing but fantastic. The seminars and lectures are beyond engaging and really allow me to broaden my understanding and elevate my passion for the subject. Particularly the module on Understanding Crime and Deviance allows me to further my insights into questions such as how and why crime is committed.
Check out our student blogs
Student Blogs
Leah Thomas – Studying during a pandemic
Experiences of my course
I am happy to say that I have many positive experiences here at university especially regarding my course. The University of Hertfordshire offers a lot of co-curricular activities for my course which is one of my favourite things about the University. I study criminology and criminal justice, and just recently they started a 'becoming a detective' co-curricular activity for the criminology students. This is just one of many opportunities they have for students to get involved in. I found this one particularly good as they got a real detective to deliver the session which I found better. The turnout was also better than expected. It was very engaging and at first it was nerve racking to get involved in the discussions and debates but once it got started, I loosened up a bit. It was also insightful as I believe it can help find out the direction I would like to go in the future regarding careers. We went through different ways you can track down witnesses when needed, the type of evidence that is admissible in court and the kind of questions one would ask victims and witnesses along with so much more. Another fun experience I've had on my course was a trip to an old court from the 1800s, for one of my modules. It was for my History of Crime module and we re-enacted a court case from the 1800s. I was happy with the trip since it was fun and I met new people that I didn't even know were on my course.
University during the pandemic
I'm grateful that university life during the pandemic has not changed drastically for me. Quite a bit has changed which is inevitable due to the circumstances this year, but I can still do the things that are essential for my learning like go to the library on de Havilland. The library and most study spaces are still open which is good because I cannot work in my room. The enterprise building which is a study space and café is open but since lockdown the café closed. The library is open until 10pm, as opposed to before when it was open 24 hours, due to the pandemic. I am able to still see my peers since my learning is currently 50/50 online and in person, however I am aware of the precautions the University will be taking in December due to coronavirus, which is moving all learning online. For example, my seminars will now be online zoom classes along with lectures. The University is also allowing a period where the students can travel home for Christmas which is reassuring. I feel safer with the precautions the University has been taking regarding the pandemic and lockdown. For the in-person seminars we were required to wipe down the desks and social distance within the classroom along with wearing masks. Each room has stickers on the desk so that it is clear where we can sit in order to social distance to help stop the spread of the virus. In terms of the pandemic it hasn't necessarily stopped me from participating in co-curricular activities and I am still enjoying my time at university.
Student Blogs
Leah - Things you should know
Things to know before coming to Herts
I cannot speak on behalf of other courses but when it came to criminology and criminal justice, I had what felt like a lot of free time. Having said that, I would heavily recommend timetabling your week. At first, I felt a little overwhelmed with the jump from A-levels and the new feeling of fending for myself completely. It was hard to handle it all but once I started to plan out my week it helped so much, and I had such an enjoyable time at university. This obviously does not mean you should plan your week or month to a tee, but it was so helpful to have an idea of what I should be doing. Of course, things come up especially when it comes to the events that are held all the time, but it helped immensely.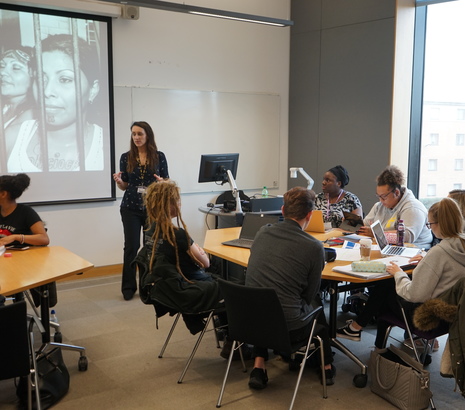 Student Blogs
Leah - Why I love criminology
What I love most about Criminology
If I am speaking honestly the course itself is what I love most. I have a large interest in criminology which is why I chose to study it. I love getting into debates during my seminars about race or whether the death penalty is good or not. The University of Hertfordshire certainly allows me to enjoy my course a lot more as they give us criminology students a lot of co-curricular opportunities to explore which helps narrow down what I like about criminology and criminal justice specifically. I did not know Herts offered so many opportunities for criminology students as they did before I joined; I am grateful for them. For example, an email about volunteering at a prison was sent out to the Law school which I jumped at. There was also a detective co-curricular activity which I was keen to attend. The spaces fill so quickly which shows that people really like these opportunities that are given to us.
There many more opportunities too but those are the ones that caught my eye and the ones I appreciated most. Looking back on my first year, there were nonstop opportunities given to us which I really loved. I recommend trying as many things as possible if it interests you, especially in your first year. If you end up not liking it, the upside is that you always end up meeting new people which is always fun.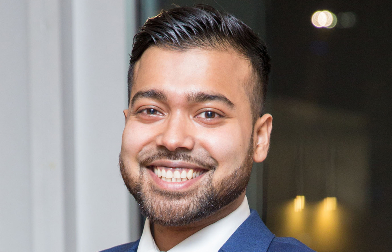 Alumni Stories
Anwar 'Ash' Khan
Meet Anwar 'Ash' Khan who since graduating in 2010 has taken all of the opportunities presented to him. Anwar currently works as In-House Counsel at British American Tobacco.
| | |
| --- | --- |
| Current job role | Lawyer |
| Year of graduation | 2010 |
| Course of study | LLB (Hons) Law |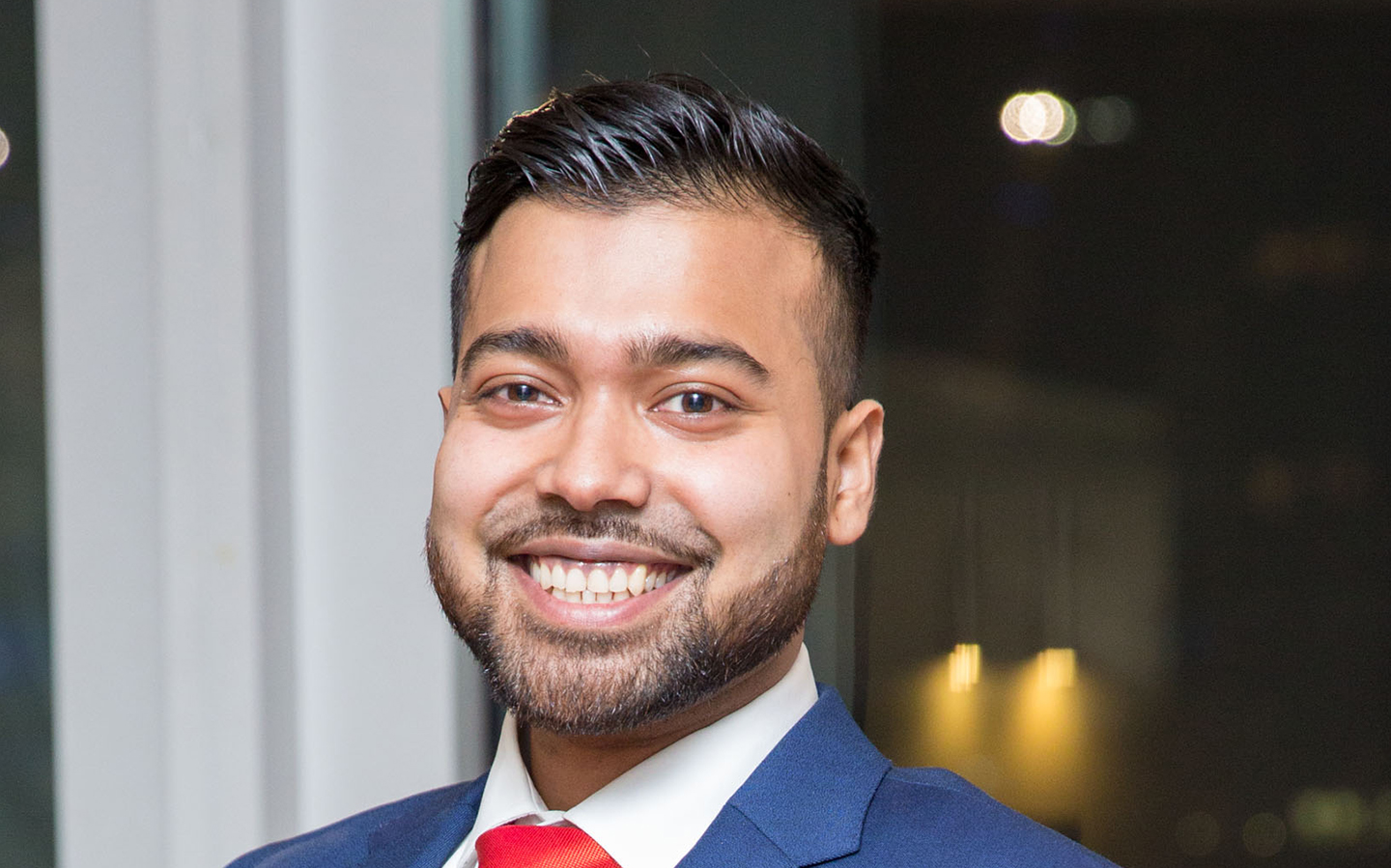 Opportunities and experiences
Anwar credits his professional success to having had the opportunity to gain experience in both private practice and in-house legal counsel roles. He recognises the role the University of Hertfordshire has played in getting him to where he is today having studied Law at the University.
Throughout his degree, he learnt the importance of independent study but also the value of the group study exercises. These practical elements enabled him to learn and hone his research and communication skills in public as well as in a client advisory role.
Anwar speaks highly of the resources on offer and the academic staff who he says were always available to offer support. 'My lecturers supported me to tackle tricky subjects or areas which I had difficulty in improving on. I was never too great at coursework, but with their expertise and guidance, I was able to tailor my writing style to address key points in my coursework.'
Anwar's experience at the University was enhanced by the strong student community present on campus. He says, 'I stay in contact with many of my friends from university. Some have even offered me guidance and have helped with interview advice and roles following my degree. Some of my friends also went on to study the LPC as well.'
Aspirations for the future
He has been successful in achieving his career aspirations, capitalising on the support and opportunities his degree offered. He advises new and prospective students to do the same: 'Try your best. Don't have a fixed idea on what happens after graduation. Your opportunities are limitless. The skills you learn are made for the professional world. Take every professional opportunity available and make the best of the great staff there to advise you.'
Looking ahead, Anwar is excited for the next stage of his career but remains committed to doing more charity work. He recently carried out philanthropic work in Bangladesh and hopes to do more to help third world countries in the future.
'Your opportunities are limitless. The skills you learn are made for the professional world. Take every professional opportunity available and make the best of the great staff there to advise you.'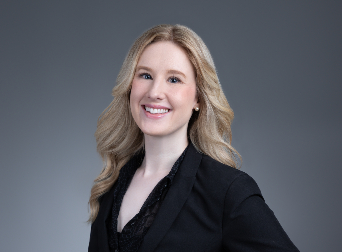 Alumni Stories
Natalie Pringle
Meet Natalie Pringle who has excelled in her career since graduating. She currently runs her own real estate firm in Asia and is the CMO for Asia's leading financial literacy platform for women.
| | |
| --- | --- |
| Current job role | Co-Founder and Director, CMO and Programme Manager |
| Year of graduation | 2009 |
| Course of study | LLB(Hons) Law |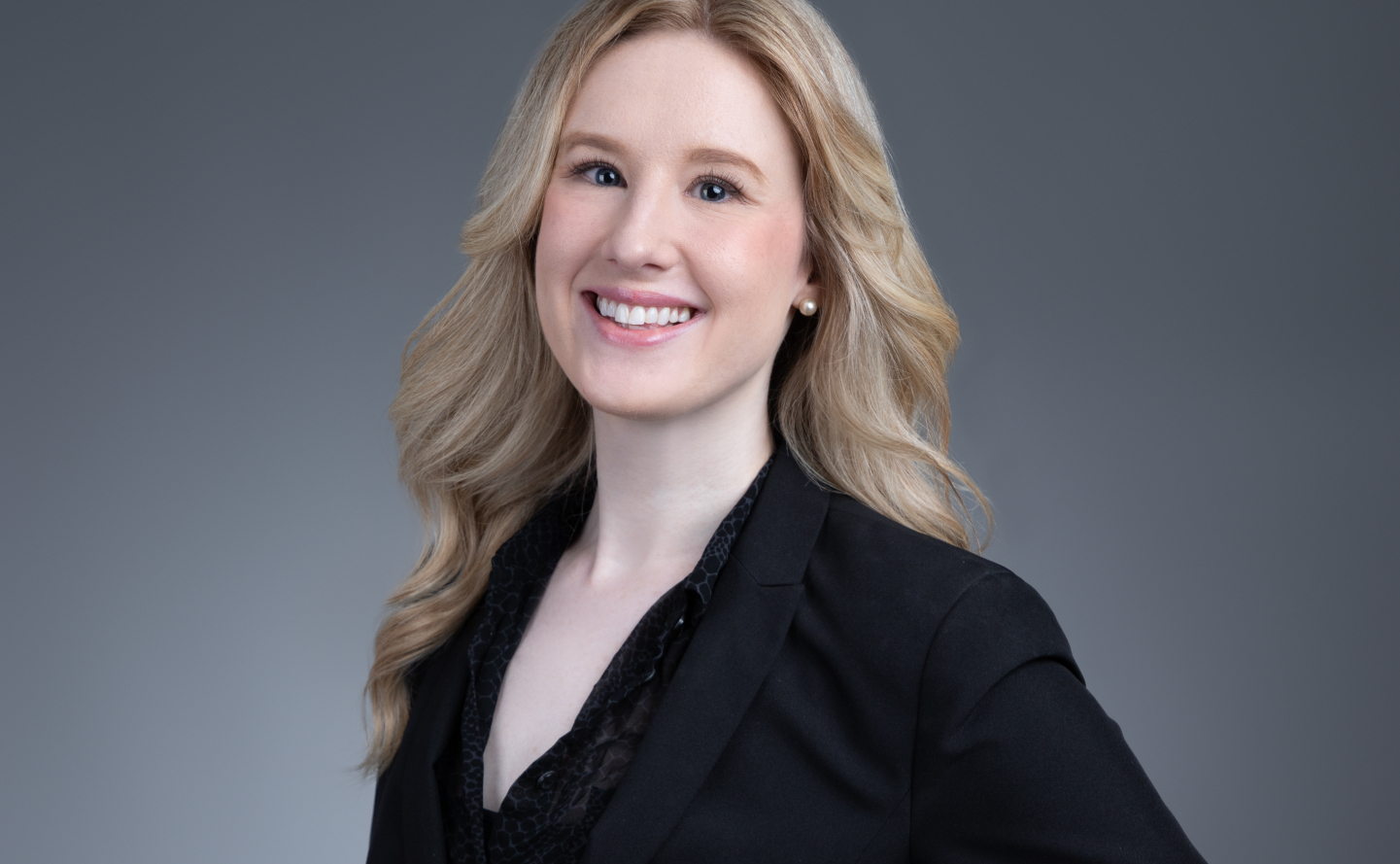 University life and experience
Originally from Oxfordshire, Natalie decided to study at the University of Hertfordshire as it was within a two-hour radius from her hometown – making visiting friends and family easy. Not only was the University conveniently located, she was blown away by our Law programme. From our expert tutors and lecturers to our facilities, Natalie felt at home immediately at the University.
Natalie took full advantage of the opportunities on offer within Hertfordshire Law School including extra-curricular activities like mooting, debating, trips to Inns of Court as well as guest speakers who were regularly invited onto campus to lead debates. Not only did Natalie find these incredibly fun, but she says, these opportunities helped her gain confidence and have 'really shaped the person I am now and has shown me that if you are willing to put your time and show commitment, then many other doors will open for you.'
Her favourite extra-curricular activity was being involved in the mooting team as she got to travel throughout the country, bound with her peers and receive extra support from lecturers. She describes the skills she learnt while on the team as 'invaluable' and the overall experience 'fantastic.'
These experiences have been extremely beneficial throughout Natalie's career. She says, 'It was a great experience which gave me the confidence to speak in public, how to research and shape an argument, analytical skills and gave me a basic knowledge of contract and employment Law which have been useful in the operational side of running a business.'
Future aspirations
Natalie is currently running her own company in Hong Kong as well as other ventures in Fintech and charitable organisations. She envisages her future will continue on this path enabling her to continue to learn, innovate and network.
It was a great experience which gave me the confidence to speak in public, how to research and shape an argument, analytical skills and gave me a basic knowledge of contract and employment Law which have been useful in the operational side of running a business.
What's next for my career?

Graduates can pursue a range of careers, working within the field of criminal justice and beyond. The opportunities are endless but just to name a few you could end up working within the police, probation, youth offending or prison services, crime prevention and criminological research.

You will also have access to the University's Careers, Employment and Enterprise Service who can help you with seeking work experience, applying for jobs or starting up your own business. If you wanted to further your studies, we also have a number of postgraduate options for you to consider.

Graduates can pursue a range of careers, working within the field of criminal justice and beyond. The opportunities are endless but just to name a few you could end up working within the police, probation, youth offending or prison services, crime prevention and criminological research.

View our Alumni profiles

Further information - includes assessment method

| Course fact sheets | |
| --- | --- |
| BA (Hons) Criminal Justice and Criminology | Download |
| BA (Hons) Criminal Justice and Criminology | Download |

| Programme specifications | |
| --- | --- |
| BA (Hons) Criminal Justice and Criminology | Download |
| BA (Hons) Criminal Justice and Criminology | Download |

| Additional information | |
| --- | --- |
| Sandwich placement or study abroad year | Optional |
| Applications open to international and EU students | Yes |

How to apply?

Fees and funding

Fees 2020

UK/EU Students

Full time

£9250 for the 2020/2021 academic year

International Students

Full time

£13000 for the 2020/2021 academic year

Fees 2021

UK Students

Full time

£9250 for the 2021/2022 academic year

Part time

£1155 per 15 credits for the 2021/2022 academic year

EU Students

Full time

£13450 for the 2021/2022 academic year

Part time

£1680 per 15 credits for the 2021/2022 academic year

International Students

Full time

£13450 for the 2021/2022 academic year

Part time

£1680 per 15 credits for the 2021/2022 academic year

*Tuition fees are charged annually. The fees quoted above are for the specified year(s) only. Fees may be higher in future years, for both new and continuing students. Please see the University's Fees and Finance Policy (and in particular the section headed "When tuition fees change"), for further information about when and by how much the University may increase its fees for future years.

View detailed information about tuition fees

Read more about additional fees in the course fact sheet

Other financial support

Find out more about other financial support available to UK and EU students

Living costs / accommodation

The University of Hertfordshire offers a great choice of student accommodation, on campus or nearby in the local area, to suit every student budget.
Please note that some of the images and videos on our course pages may have been taken before social distancing rules in the UK came into force.