BA (Hons) Criminal Justice and Criminology
Due to the ongoing Coronavirus pandemic, examinations may be replaced by an alternative form of assessment during the academic year 2020/2021. Please refer to the Programme Specification on these pages for further details.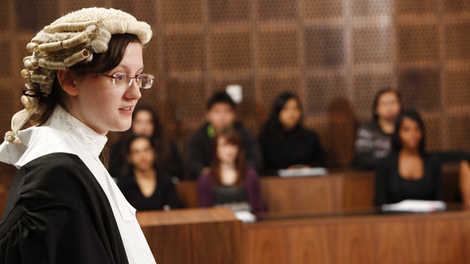 Explore contemporary issues in criminology and criminal justice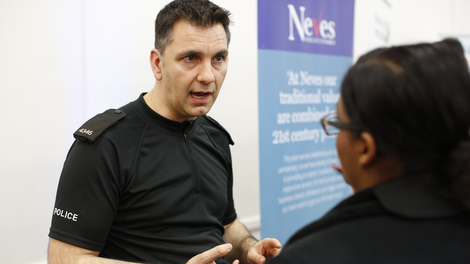 Learn from guest speakers, including the police and probation service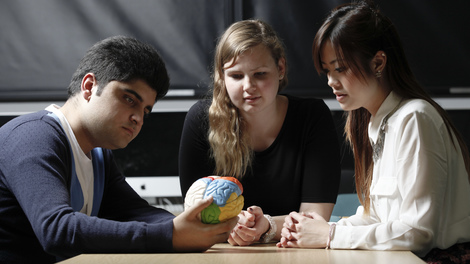 Try out forensic psychology, becoming a detective and more
This course includes the sandwich year options of:
*No fees are charged for this year
Key information

UCAS code

M211

Institution code

H36

School of study

Hertfordshire Law School

Course length

Full Time, 3 Years
Part Time, 6 Years
Sandwich, 4 Years

Location

University of Hertfordshire, Hatfield

Entry requirements

| UCAS points | A Level | BTEC | IB requirement |
| --- | --- | --- | --- |
| 112 | BBC | DMM | 112 points |

Additional requirements

GCSE: Grade 4/C in English and 4/D Mathematics

Access Course Tariff: An overall merit profile in 45 credits at Level 3.

All students from non-majority English speaking countries require proof of English language proficiency, equivalent to an overall IELTS score of 6.0 with a minimum of 5.5 in each band.

If you do not have the required IELTS or equivalent for direct entry on to your degree programme, our Pre-sessional English and International Foundation courses can help you to achieve this level.

For more details on the University of Hertfordshire's entry requirements, please visit our Undergraduate Entry Requirements page.

Find out more about International Entry Requirements.

The University of Hertfordshire is committed to welcoming students with a wide range of qualifications and levels of experience. The entry requirements listed on the course pages provide a guide to the minimum level of qualifications needed to study each course. However, we have a flexible approach to admissions and each application will be considered on an individual basis.

Sign up for alerts
Why choose this course?
At Hertfordshire Law School, we recognise that while you are studying with us, you will want to develop professionally and increase your confidence. That's why we offer a range of co-curricular activities, including; Debating, Forensic Psychology, and Restorative Justice to help you improve the skills needed for a great career in Criminal Justice and Criminology.
We want to give you the best possible start to your career! We offer a broad range of careers events throughout the year, including speed careers networking, and guest speakers from a wide range of employers. It's no wonder 93.8% of Hertfordshire Law School graduates are in employment or further study within six months of graduating.*
Our Criminology degree is also significantly enhanced by expert research-informed and practitioner-led teaching to ensure you are academically supported. You'll also be part of a community which offers significant pastoral and careers support along the way, thanks to our dedicated student support tutors, cohort tutors and programme leaders, student mentors and careers tutors.
* Data sourced from 2016/17 Destination of Leavers from Higher Education (DLHE) survey.
What's the course about?
Perhaps you're interested in Criminal Justice and Criminology, but haven't found the course which feels right for you? Our Criminology and Criminal Justice programme offers cutting-edge modules such as Terrorism and Criminology, Policing and Society, Gender and Crime, War Crimes, Drugs, Crime and Criminology and Imprisonment and Justice, allowing you to explore a range of the most pressing social issues of today.
Throughout the degree, you will begin to understand that Criminology is the study of the anatomy of a crime, specifically its causes, consequences and costs. Criminal justice, on the other hand, refers to established systems for dealing with crime, specifically detection of crime, detaining of criminals, and criminal prosecution and punishment.
If you wish to pursue career opportunities in criminal justice, you will study the different components of criminal justice, and if you're interested in pursuing a career as a criminologist, you will study the behaviour patterns, backgrounds, and sociological trends of criminals.While both fields are different, criminologists and criminal justice professionals work together in the criminal justice system to thwart crime.
On the course, you will:
Investigate the nature of crime and criminality and develop an understanding of the various issues, debates, and approaches within the criminal justice system and criminology
Engage with a range of current issues and debates on some of the most pressing social issues, such as national security, drug policy and the sex trade
Examine how and why offenders should be punished and explore how society defines and manages crime
Be taught research-informed course content so that they develop the skills to carry out their own criminological research, together with a range of other transferable skills
Engage with important Criminal Justice contacts – we have close professional relationships with the Hertfordshire Constabulary, the Office of the Police and Crime Commissioner, Herts Association for the Care and Resettlement of Offenders (HACRO) and Answers Investigation
Be taught by internationally-recognised experts in criminology and draw on their expertise in Criminal Justice Process, Criminology, and Academic skills in Criminology
Learn the concepts, theories and methods they need to understand the realities of crime and control and the practical skills that will allow them to participate in the criminal justice process
What will I study?
The BA (Hons) Criminal Justice and Criminology has been designed to build your skills, knowledge and confidence through a balance of core modules, which cover key skills and concepts in the field, and a selection of optional modules, which allow you to specialise in your own areas of interest. You will be taught using our two stage method:
Lectures on demand
Our lectures can be downloaded to a laptop to watch at your leisure.
Develop your skills and knowledge
Our workshops provide small group sessions that reinforce learning and allow detailed exploration of the subject matter.
Level 4

Level 5

Level 6

Work placement

This course offers you the opportunity to undertake a placement, and we make sure that we have close links with the local authorities, and strong links with the police and NGOs such as HACRO and Future Living Hertfordshire, to help give you the best experience possible.
Experiences I've had from my first year have been nothing but fantastic. The seminars and lectures are beyond engaging and really allow me to broaden my understanding and elevate my passion for the subject. Particularly the module on Understanding Crime and Deviance allows me to further my insights into questions such as how and why crime is committed.
Check out our student blogs
Student Blogs
Leah - Week at a glance
My week at a glance
I cannot really describe my week at a glance since every week is so different and exciting. I go to seminars three times a week and have two days off not including the weekend. I say every week is different because the University of Hertfordshire is always doing some sort of event that I want to try out; BBQs on the opposite campus, society events or even the forum which is the club on the College Lane Campus.
However, I did make a habit out of going to the Learning Resource Centre (LRC) with friends every day to either catchup on work or do simple revision. Every Wednesday I went to my society event and sometimes on Thursday's which is where I made some of my favourite memories. However, other than my weekly society events and going to the LRC every day, those are the only things that stayed consistent during my week. Even some of my seminars were unpredictable with some turning into debates about serious topics related to my course.
Student Blogs
Leah - Things you should know
Things to know before coming to Herts
I cannot speak on behalf of other courses but when it came to criminology and criminal justice, I had what felt like a lot of free time. Having said that, I would heavily recommend timetabling your week. At first, I felt a little overwhelmed with the jump from A-levels and the new feeling of fending for myself completely. It was hard to handle it all but once I started to plan out my week it helped so much, and I had such an enjoyable time at university. This obviously does not mean you should plan your week or month to a tee, but it was so helpful to have an idea of what I should be doing. Of course, things come up especially when it comes to the events that are held all the time, but it helped immensely.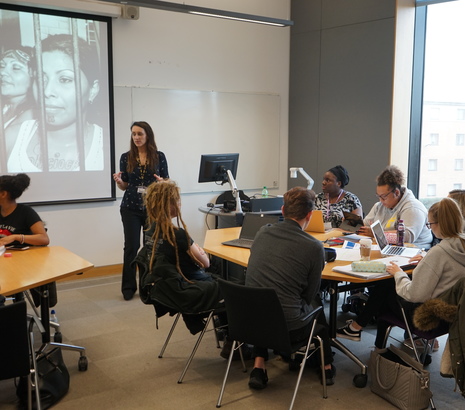 Student Blogs
Leah - Why I love criminology
What I love most about Criminology
If I am speaking honestly the course itself is what I love most. I have a large interest in criminology which is why I chose to study it. I love getting into debates during my seminars about race or whether the death penalty is good or not. The University of Hertfordshire certainly allows me to enjoy my course a lot more as they give us criminology students a lot of co-curricular opportunities to explore which helps narrow down what I like about criminology and criminal justice specifically. I did not know Herts offered so many opportunities for criminology students as they did before I joined; I am grateful for them. For example, an email about volunteering at a prison was sent out to the Law school which I jumped at. There was also a detective co-curricular activity which I was keen to attend. The spaces fill so quickly which shows that people really like these opportunities that are given to us.
There many more opportunities too but those are the ones that caught my eye and the ones I appreciated most. Looking back on my first year, there were nonstop opportunities given to us which I really loved. I recommend trying as many things as possible if it interests you, especially in your first year. If you end up not liking it, the upside is that you always end up meeting new people which is always fun.
Please note that some of the images and videos on our course pages may have been taken before social distancing rules in the UK came into force.