MPhys (Hons) Astrophysics
Entry requirements

| UCAS points | A Level | BTEC | Access Course Tariff | IB requirement |
| --- | --- | --- | --- | --- |
| 128-136 | ABB - AAB - B in Maths, B in Physics | DDM - DDD - Applied Science AND A level Maths grade B | Diploma with 45 Level 3 credits of which 15 must be in maths at a minimum of Merit | 128-136 points must include maths and physics at HL grade 4 or above |

Additional requirements

GCSE: Grade 4/D in English Language and 4/C Mathematics

All students from non-majority English speaking countries require proof of English language proficiency, equivalent to an overall IELTS score of 6.5 with a minimum of 5.5 in each band.

If you do not have the required IELTS or equivalent for direct entry on to your degree programme, our Pre-sessional English and International Foundation courses can help you to achieve this level.

For more details on the University of Hertfordshire's entry requirements, please visit our Undergraduate Entry Requirements page.

Find out more about International Entry Requirements.

The University of Hertfordshire is committed to welcoming students with a wide range of qualifications and levels of experience. The entry requirements listed on the course pages provide a guide to the minimum level of qualifications needed to study each course. However, we have a flexible approach to admissions and each application will be considered on an individual basis.

Professional accreditations

The BSc degree has had accreditation from the Institute of Physics (IoP) for a number of years.

Sign up for alerts

Get access to personalised content, tailored towards your interests:

Information on your favourite courses
Tips to help you through the application process
Blogs, vlogs and advice from current students
Why choose this course?
2nd in the East of England (after Cambridge) for Physics & Astronomy(2023 Complete University Guide)
Use one of the best equipped teaching observatories in the UK
New modules include Particle Physics and Plasma Physics options
The MPhys programme allows students to study astrophysics to a greater depth and breadth than our BSc programme. An MPhys is particularly recommended for those students interested in pursuing research in the industrial, government and academic sectors, and who are likely to consider undertaking further postgraduate study (MSc and/or PhD degrees).
The MPhys programme allows students to study astrophysics to a greater depth and breadth than our BSc programme.
In the MPhys year you will study more advanced courses in a range of Astrophysics and Physics specialisms (including Galaxy Formation & Evolution, High Energy Astrophysics, and Atmospheric Physics), plus undertake a large research project within the Centre for Astrophysics Research.
Your research project will form a third of your final year and you will be closely supervised and guided by one of our experienced researchers while you work on a cutting-edge problem in modern Astrophysics. Previous projects include developing Lucky Imaging cameras at our observatory, studying extreme variable stars in the Milky Way, studying observations of powerful Active Galactic Nuclei, and designing new space telescopes to study extrasolar planet atmospheres. We have an innovative strand of industrial projects supported by the Institute of Physics that give you direct experience of working in industrial research.
What's the course about?
The MPhys allows you to study astrophysics to a greater depth and breadth than the BSc. It's particularly recommended if you're interested in pursuing research in industry, government or academia, or if you want to go on to further postgraduate study. During the course you'll study more advanced topics such as galaxy formation and evolution, high-energy astrophysics and atmospheric physics. You'll also undertake a large research project within our Centre for Astrophysics Research. We have an innovative strand of industrial projects, supported by the Institute of Physics, that gives you direct experience of working in industrial research. You'll also have the exciting opportunity to spend a year at a major astronomical research centre or an international observatory.
Your main campus is College Lane
This is where the creative arts, science and health-related subjects are based. This means you'll share the campus with future nurses, scientists, artists and more. You can use the common rooms to relax with friends, work out in the 24-hour gym or have a drink in our on-campus pub or cafes. We also have restaurants for you to eat in or grab something on the go. Our Learning Resources Centres are open 24/7, which means you can study whenever suits you best. Want to pop over to the other campus? You can take the free shuttle bus or walk there in just 15 minutes.   
New School of Physics, Engineering and Computer Science building opening in 2024
Learn in our brand-new building, where you'll experience a range of experiential learning zones. You will benefit from two new dedicated physics teaching labs.

The new building will also be home to the Centre for Climate Change Research and the Wolfson Centre for Biodetection and Instrumentation Research, which have both been created in response to the most pressing global challenges. You will also benefit from a Success and Skills Support Unit, which is aimed at helping you build your employability and academic skills. Plus, have access to industry mentors who will provide you with pastoral support, vocational guidance, and career progression opportunities.

The new building will also provide space to collaborate, with plenty of workshops, social and meeting spaces available. Even better, the building has been designed with the University's net zero carbon target in mind, and forms part of our plan to replace or upgrade older sites that are energy inefficient.
What will I study?
We take pride in our student-focused approach to teaching Astrophysics. With one of the best student-staff ratios in the country we are able to put our focus on you as an individual and give you the support that you need to reach your full potential as an Astrophysics graduate. Our graduates are in a wide range of careers, from scientific research to teaching and industry.
We use a variety of teaching methods during our Astrophysics degrees, ranging from small-group tutorials, to lectures and practical classes. A key feature is our observatory at Bayfordbury, where we teach you how to carry out astronomical observations in as close to a professional setting as we can make it. Our typical intake of students is around 50-60 in each year, which means that our class sizes are small enough so that your lecturers will know you by name. We place particular emphasis on transferable skills, employability and project work throughout the degree.
You will meet your personal tutor on a regular basis in small-group tutorials, which are a great way of reinforcing the material that you learn in lectures. We also offer a wide variety of support throughout your degree, from you lecturers, the School's Maths Centre and peer support from our student proctor scheme.
Extracurricular activities
During your time with us we want you to have the widest opportunities possible to achieve your full potential. So, alongside your studies, we also organise many optional extracurricular activities to help you gain professional Physics experience. We run regular summer placements and internships in our research laboratories, and make our facilities at the Bayfordbury Observatory open to you (once you have passed an accreditation course). Also, as a member of the South East Physics Network (SEPNet), our students have the possibility for summer internships with any of our 8 SEPNet partners.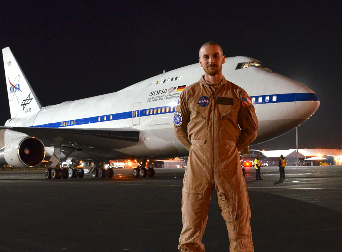 Alumni Stories
Dr Samuel Nathan Richards
Meet Dr Samuel Nathan Richards, who has taken his degree out of this world. Samuel currently works for NASA as the Mission Director & Instrument Scientist for NASA/DLR mission: SOFIA in California.
Read more stories
Find out more about this course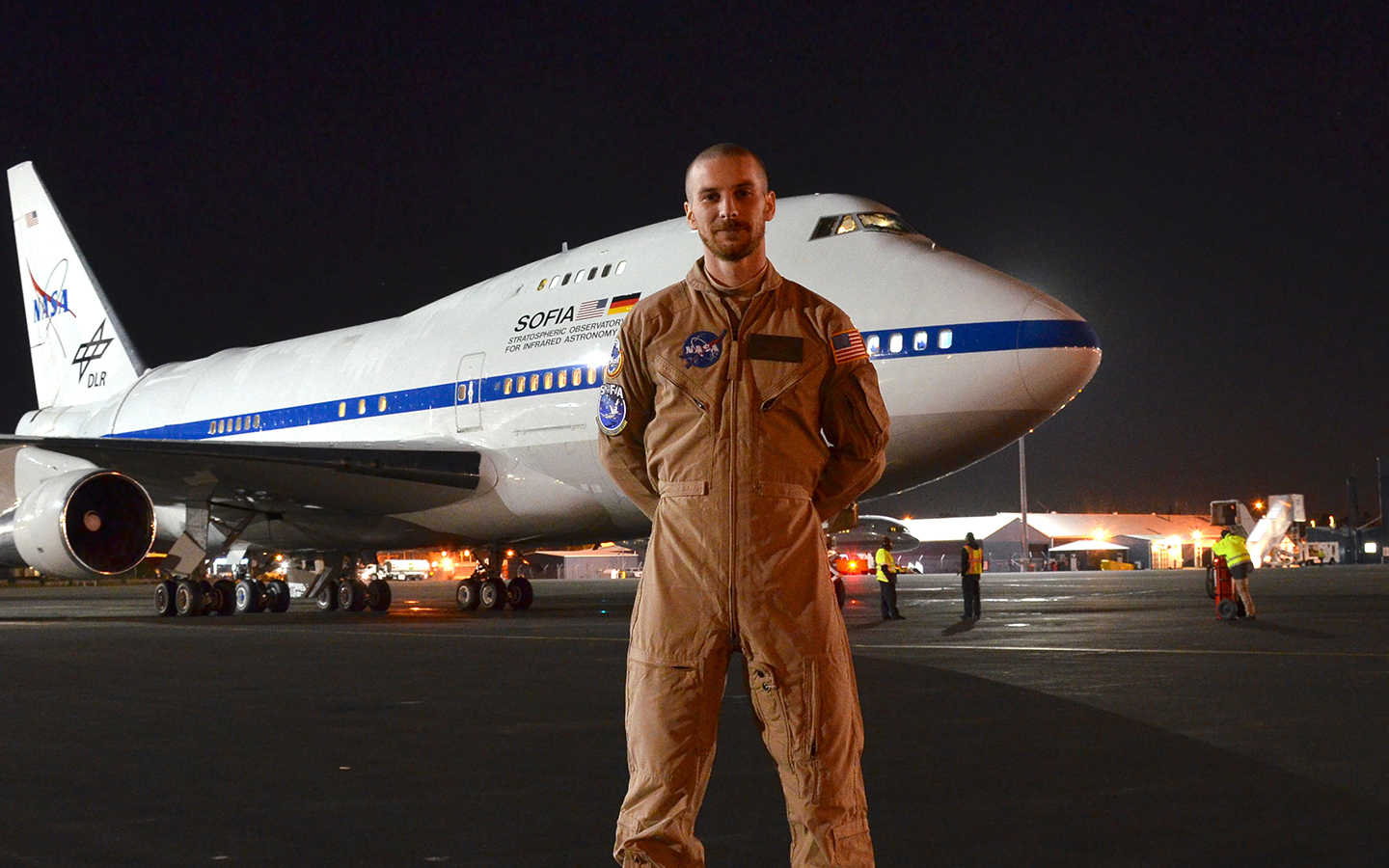 Global opportunities
Samuel currently works as the Mission Director & Instrument Scientist for the SOFIA mission, based in Palmdale, California at the Stratospheric Observatory for Infrared Astronomy. Nathan has worked toward this role since completing his degree and a PhD in Astrophysics at the University of Sydney, Australia.
He says, 'I would not be where I am without the opportunities that were available while studying at the University of Hertfordshire. From extracurricular projects, to connections with other world ranking universities. I'm thankful to the University for its guidance and support that kick-started my career.'
Samuel decided to study at the University after seeing a promo video in sixth-form that featured the Bayfordbury Observatory. He says, 'When I discovered how strong the University's Astronomy department was, I felt that this was an environment that I could thrive in.'
'The lecturers were world-class, active astronomers, so each class was dynamic to the ever-changing knowledge of their respective fields of research. Their willingness to accept keen students for extracurricular research projects gave me early first-hand experience of the career I was about to launch myself into. Their international connections opened a path for me to do a research year at the University of Sydney, where I would later return to complete a PhD!'
Just the beginning
Pursuing a career in astronomy is highly competitive but incredibly exciting. Opportunities in these industries are truly global and roles are very diverse. 'I didn't know I'd end up working at NASA, but I took all opportunities as they arose.' Samuel encourages new and current students to do the same. 'Find what you enjoy and do that, over money, status and fame. There are many routes to where I am now, my colleagues come from very different backgrounds: astronomy, electrical and mechanical engineering and computer science, and that is just within my role, let alone all the other roles under NASA's umbrella.'
'I'm still learning, developing and taking on new opportunities!'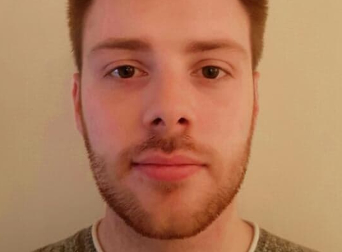 Alumni Stories
Thomas Owen
Meet Thomas Owen who discovered his passion for analytics while at university. He is currently a Sales and Capacity Planner at Ocado.
Read more stories
Find out more about this course
| | |
| --- | --- |
| Current job role | Sales and Capacity Planner |
| Year of graduation | 2015 |
| Course of study | BSc(Hons) Physics |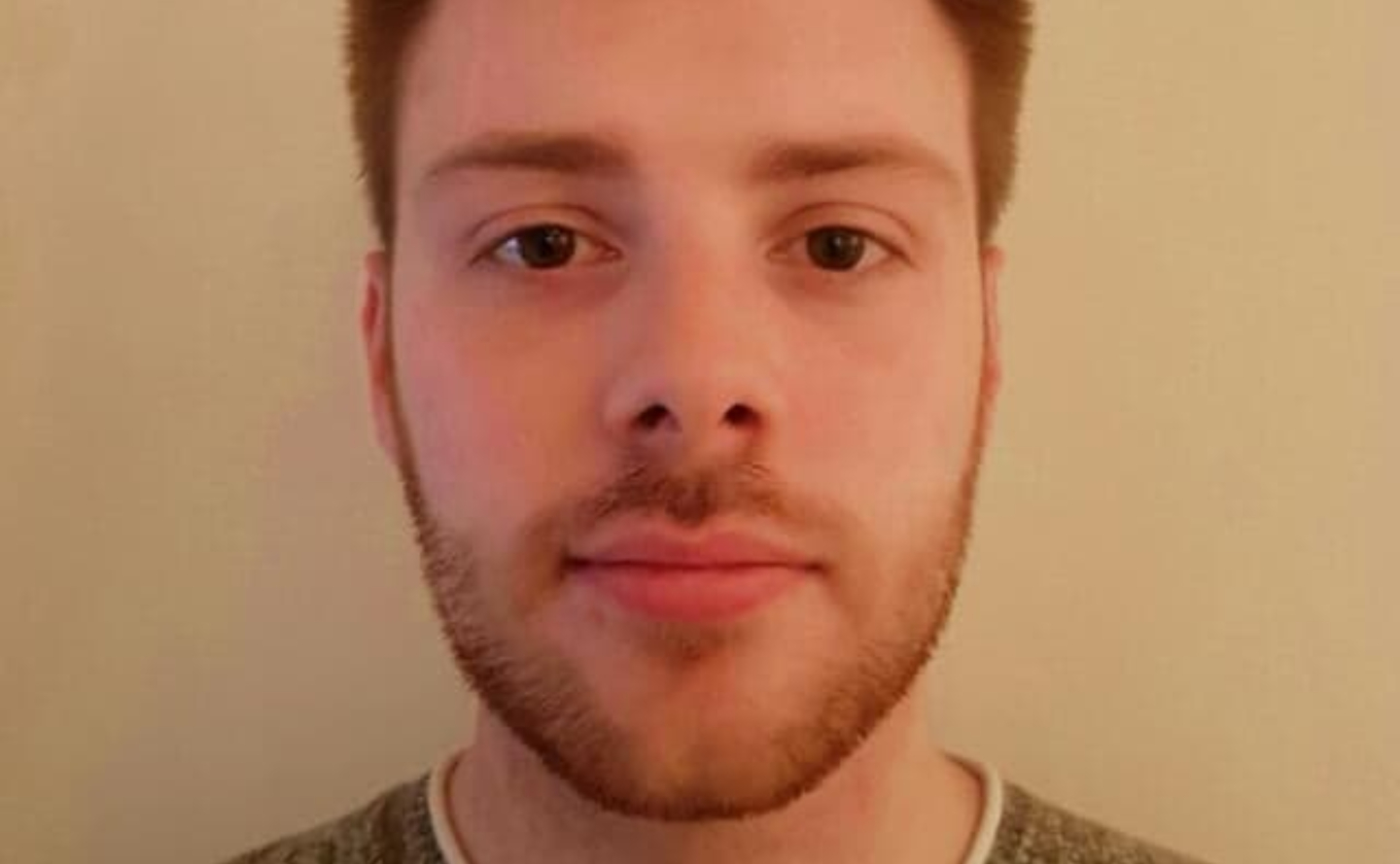 University life and experience
Thomas initially decided to come to the University of Hertfordshire based on our excellent Physics facilities, including Bayfordbury Observatory. While visiting the campus at an Open Day he was impressed with the amount of support available and our ranking in league tables for Physics evidenced in the expertise of our lecturers.
Throughout his time at the University, Thomas felt fully supported. He says, 'There was never a point where I felt I had to go it alone and help was always on hand if things got tough. Lecturers took the time to meet with me personally if I had questions and the 24/7 LRC had everything I'd need for self-study and exam practice.'
After graduating, he has realised that the challenges he faced throughout his degree have fully prepared him for his working life and future career.
'My studies helped me prepare for working in busy, dynamic environments by challenging me all the time. Whether it was working on a big project, my dissertation, or preparing for my exams – my experiences encouraged me to take challenges head on.'
While he worked hard throughout his time at university, he is pleased that it paid off. He explains that handing in his final year dissertation and being awarded a first made it all worthwhile.
Future aspirations
Thomas initially did not think that he would be working in online grocery and retail, however, he has found the industry to be challenging, rewarding and fast-growing. He explains that he likes the variety of roles and 'different areas of aspire to work in.'
What's next for my career?

Your in-depth, specialist physics understanding and range of technical and mathematical skills mean you'll be well placed for a career in industrial or scientific research. Alternatively, you could stay in academia on a PhD programme, the number one destination for our graduates. Our graduates also find employment in international observatories, research institutions, engineering and financial industries, and teaching.

View our Alumni profiles

Further information - includes assessment method

| Course fact sheets | |
| --- | --- |
| MPhys Astrophysics | Download |

| Programme specifications | |
| --- | --- |
| MPhys (Hons) Physics and Astrophysics | Download |
| MPhys (Hons) Physics and Astrophysics | Download |

Additional information

Sandwich placement or study abroad year

Optional

Applications open to international and EU students

Yes

Course length

Full Time, 4 Years
Part Time, 8 Years
Sandwich, 5 Years

Location

University of Hertfordshire, Hatfield

How to apply?

Fees and funding

Fees 2023

UK Students

Full time

£9250 for the 2023/2024 academic year

Part time

£1155 per 15 credits for the 2023/2024 academic year

EU Students

Full time

£14750 for the 2023/2024 academic year

Part time

£1845 per 15 credits for the 2023/2024 academic year

International Students

Full time

£14750 for the 2023/2024 academic year

Part time

£1845 per 15 credits for the 2023/2024 academic year

*Tuition fees are charged annually. The fees quoted above are for the specified year(s) only. Fees may be higher in future years, for both new and continuing students. Please see the University's Fees and Finance Policy (and in particular the section headed "When tuition fees change"), for further information about when and by how much the University may increase its fees for future years.

View detailed information about tuition fees

Read more about additional fees in the course fact sheet

Other financial support

Find out more about other financial support available to UK and EU students

Living costs / accommodation

The University of Hertfordshire offers a great choice of student accommodation, on campus or nearby in the local area, to suit every student budget.