BSc (Hons) Physics
Due to the ongoing Coronavirus pandemic, examinations may be replaced by an alternative form of assessment during the academic year 2020/2021. Please refer to the Programme Specification on these pages for further details.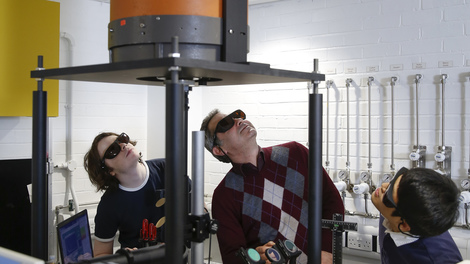 All staff are active researchers in their fields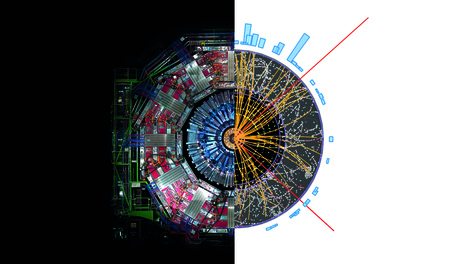 New modules include Particle Physics and Plasma Physics options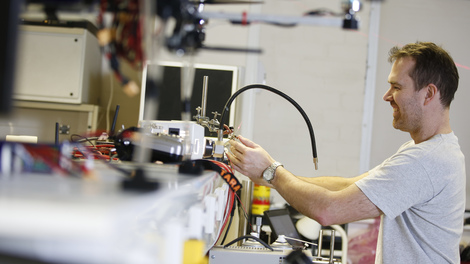 Opportunities for postgraduate research (MSc and PhD) here with us
This course includes the sandwich year options of:
*No fees are charged for this year
Key information

UCAS code

F300

Institution code

H36

School of study

School of Physics, Astronomy and Mathematics

Course length

Full Time, 3 Years
Part Time, 6 Years
Sandwich, 4 Years

Location

University of Hertfordshire, Hatfield

Entry requirements

| UCAS points | A Level | BTEC | IB requirement |
| --- | --- | --- | --- |
| 112 | BBC: Including a grade C or above in Mathematics and Physics. | DMM: Applied Science as well as A Level Maths grade C. | 112 points: Must include maths and physics at HL grade 4 or above. |

Additional requirements

GCSE: Grade 4/D in English and 4/C Mathematics

Access Course Tariff: Diploma with 45 Level 3 credits of which 15 must be in maths at a minimum of Merit.

All students from non-majority English speaking countries require proof of English language proficiency, equivalent to an overall IELTS score of 6.5 with a minimum of 5.5 in each band.

If you do not have the required IELTS or equivalent for direct entry on to your degree programme, our Pre-sessional English and International Foundation courses can help you to achieve this level.

For more details on the University of Hertfordshire's entry requirements, please visit our Undergraduate Entry Requirements page.

Find out more about International Entry Requirements.

The University of Hertfordshire is committed to welcoming students with a wide range of qualifications and levels of experience. The entry requirements listed on the course pages provide a guide to the minimum level of qualifications needed to study each course. However, we have a flexible approach to admissions and each application will be considered on an individual basis.

Professional accreditations

The BSc degree has had accreditation from the Institute of Physics (IoP) for a number of years.

Sign up for alerts
Why choose this course?
Our degree lets you study the fundamental theories behind Physics and their application to modern-day research and technology. We will take you from the knowledge that you have gained in your school or college studies right the way to the most up-to-date developments.
During your second and third years you begin to specialise in experimental physics or more theoretical and mathematical concepts. You can choose from a range of options in your final year, including Nonlinear Systems, Rocket Performance and Propulsion, Physics of Stars, Nonlinear Systems, Partial Differential Equations, Dynamics and Geometry, Further Numerical Methods or Quantum Computing.
You will also carry out a final year investigative project in a cutting-edge area of Physics research. You will be closely supervised and guided by one of our experienced researchers in the Centre for Atmospheric & Instrumentation Research. Previous projects have included designing a calibration system for airborne ice sensors, modelling the behaviour of soliton waves in the oceans, and examining quantum dynamics using topological methods.
If you are continuing on our MPhys programme it is possible to extend your project into your MPhys year. We also have an innovative strand of industrial projects supported by the Institute of Physics that give you direct experience of working in industrial research.
What's the course about?
Explore the fundamental theories of physics and gain the skills to understand the world in terms of forces and particles in small or complex systems. During this fascinating course you'll learn to comprehend everything from the streamlined shape of dolphins to the quantum encryption of messages. The course is informed by our internationally excellent and world- leading physics research, which covers areas such as the microphysics of air quality, atmospheric physics, light scattering, quantum optics and mathematical physics. You'll also have the option of spending a year working in industry or at a research institution. Study abroad opportunities are available at universities in Europe, Australia and the USA.
What will I study?
We take pride in our student-focused approach to teaching Physics. With one of the best student-staff ratios in the country we are able to put our focus on you as an individual and give you the support that you need to reach your full potential as a Physics graduate. Our graduates are in a wide range of careers, from scientific research to teaching and industry.
We use a variety of teaching methods during our Physics degrees, ranging from small-group tutorials, to lectures and practical classes. Our typical intake of students is around 50-60 in each year, which means that our class sizes are small enough so that your lecturers will know you by name. We place particular emphasis on transferable skills, employability and project work throughout the degree.
You will meet your personal tutor on a regular basis in small-group tutorials, which are a great way of reinforcing the material that you learn in lectures. We also offer a wide variety of support throughout your degree, from you lecturers, the School's Maths Centre and peer support from our student proctor scheme.
Level 4

Level 5

Level 6

Study abroad

This course offers you the opportunity to study abroad in the Sandwich Year through the University's study abroad programme. Study abroad opportunities are available worldwide and in Europe under the Erasmus+ Programme. Past students have gone on research and study abroad placements to the US, Canada, Australia, France, Germany, Switzerland and Singapore.

Work placement

All of our Physics degree programmes can be taken as a sandwich degree, with a professional placement year. We have a dedicated Placements Tutor in our School who, along with the University's Careers & Placements Service, will help you find and set up your placement. Within the UK our students have worked at:

IBM
Microsoft
the Rutherford Appleton Labs
the Met Office and
the National Physical Laboratory.

Many of our graduates go on to work or postgraduate study at their placement hosts.
As part of my studies at the University of Hertfordshire I opted to take a placement year at the Rutherford Appleton Laboratory where I had to learn new skills on the job, working to precision, provide excellent customer service and liaising with other members of a multidisciplinary team. Most of the research at the laboratory was geared up towards laser-driven nuclear fusion, and I was able to work on one of the lasers; the Vulcan.

I have just graduated with first class honours in BSc Physics from the University of Hertfordshire and got accepted onto a graduate scheme with Frank Hirth PLC; a UK/US tax advisory firm in London. I keep the science ticking over in the background and plan on returning to it from a career perspective at some point in the future.
Check out our student blogs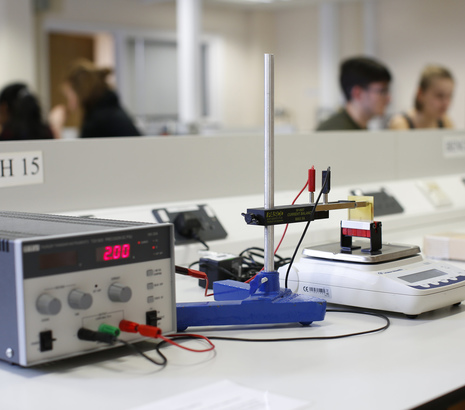 Student Blogs
Haram - Week at a glance
My week at a glance
The start of the week for me is pretty late in the day since my first lecture is usually in the afternoon. This however, works out very well for me since it's hard to quickly pick up my momentum after a weekend of meeting up and chilling out with friends. Therefore, Monday calls for a late breakfast with at least one of my flatmates in the kitchen that I share with 7 other lovely girls. Then I walk to my lectures which are usually back to back three or four hours of different modules so I am done pretty early in the day. Then my friends and I go to the LRC (Learning Resource Centre) to do our week's tutorial questions together or look over any doubts we might have left from last week. After a couple of hours we tend to walk down to the forum or one of the accommodation common rooms to play pool or table tennis.
Tuesday is usually my lab day, so I meet up with my designated partner and go over the experiment and the pre-lab questions before attending the lab session. These last three hours so I usually go back to my flat after to take a nap before analysing the data and writing out the lab report.
Wednesdays are off-days for most of the students at Herts because this is the day where most of the sports are run. Therefore, Wednesday starts with me going to my favourite badminton session and usually ends with some progress towards my course work deadlines for the month.
Thursday and Fridays are usually just lecture and tutorial days with a couple of hours on each day spent in the LRC looking for resources to help with my course work and then playing pool/going to the forum to relax . At Herts, I have found that it is very easy to balance my university workload and my social life.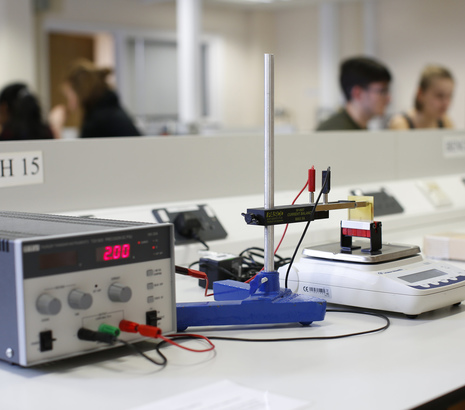 Student Blogs
Haram - Things you should know
Things you need to know before studying Physics at Herts
Physics is a subject and despite my many hours of Google searches, is quite a confusing choice for most people as it was for me. It's not the traditional "safe" subject compared to degree that have designated career path. While a lot of people made it seem like that might be a bad thing, choosing to study physics at university has been the best decision I have made.
I do admit that I was very nervous about the decision at first which encouraged me to talk to someone in Career and Employment who referred me to the PAM career advisor. She showed me a long list of careers that I can pursue as a physics student at Herts. Physics here includes modules involving maths, astrophysics and programming which train you to do many jobs from medical physics to jobs in banks.
Academically speaking the first year of the physics degree at Herts starts at the very fundamental with all the lecturers ready to explain and re-explain the basics. I never felt that I was lagging behind although I do believe that taking physics at A-Level helped me a great deal and let me focus more properly on moving to a whole different country and fitting in.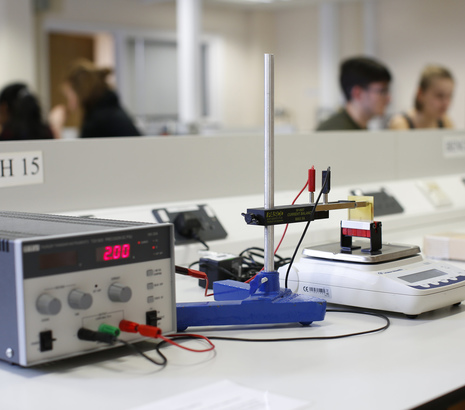 Student Blogs
Haram - Why I chose Herts
Why I chose Herts
As an international student here at Herts the main thing that attracted me was the convenience of my accommodation being so close to my lectures. Not only that, it was definitely the best of both world situation for me, since it's only 25 minutes from Hatfield to King's Cross so I was able to explore London as if I was living there.
I am a Physics student here which meant with the right training I got to have access to the Bayfordbury observatory and being able to use those telescopes and be able to develop my own pictures of galaxies and whatnot has been a dream come true. I also get to do all sorts of practical lab work and apply everything I learn in lectures, just as theory to in real life situations, which makes the degree very interesting and clear.
One of the other main things I noticed when I came here was the huge LRC (Learning Resource Centre) with all the learning resources one can need. There are different types of study rooms, whether you want to study with your mates or just by yourself, which has a whole silent study floor dedicated to it.
Moving away from the academics, the university offers extra-curricular activities for everyone. From regular weekly Active Student session to Big Wednesday forum parties there is something for everyone.