BA (Hons) Architecture
ARB Part I accredited
Benefit from our network of industry partners
Learn in a professional studio-based environment
Over 95% of students said they were satisfied with the teaching and assessment and feedback on the course (NSS 2019)
Key information

UCAS code

K100

Institution code

H36

School of study

School of Creative Arts

Course length

Full Time, 3 Years
Sandwich, 4 Years

Location

University of Hertfordshire, Hatfield

Entry requirements

| UCAS points | A Level | BTEC |
| --- | --- | --- |
| 112 | BBC | DMM |

Additional requirements

All students from non-majority English speaking countries require proof of English language proficiency, equivalent to an overall IELTS score of 6.0 with a minimum of 5.5 in each band.

If you do not have the required IELTS or equivalent for direct entry on to your degree programme, our Pre-sessional English and International Foundation courses can help you to achieve this level.

For more details on the University of Hertfordshire's entry requirements, please visit our Undergraduate Entry Requirements page.

Find out more about International Entry Requirements.

The University of Hertfordshire is committed to welcoming students with a wide range of qualifications and levels of experience. The entry requirements listed on the course pages provide a guide to the minimum level of qualifications needed to study each course. However, we have a flexible approach to admissions and each application will be considered on an individual basis.

Sign up for alerts
About the course
This course has been developed in accordance with industry guidelines to give you a professionally grounded, challenging and creative education, focusing on architecture, principles of urbanism, landscape and building construction. You'll work within a professional, studio-based architectural environment on a variety of industry projects, including houses, shops, museums, public buildings, squares, cities and civic centres.You'll also visit and analyse places and engage with the social, political and economic factors that influence architecture and society. By working individually and in multidisciplinary teams, you'll gain an understanding of cultural and urban conditions, learn how to improve the built environment and develop a sharp commercial awareness of the architecture industry.
Why choose this course?
The BA (Hons) Architecture award will provide graduates with a professional network to facilitate early career development after graduation.
The School of Creative Arts prides itself on providing our students with a strong technical and professional design education, and we place significant value on the preparation of our students for the world of work.
The Architecture programme has a range of world-class industry partners who engage with us in teaching and learning and in providing current and future thinking on contemporary practice.
We place our students in a unique position to understand, explore, and intervene in the changing landscape as it evolves from the ideal social settlement of the Garden Cities of the early twentieth century to the post-war New Towns and future cities.
Find out more about our expert teaching staff.
What will I study?
The course aims to provide an in-depth understanding of how to create architectural designs that satisfy both aesthetic, functional and technical requirements, whilst at the same time exploring the profession of architecture and the role of the architect in society. The understanding of the individual building as a unit by which to measure and design towns, cities and regions is central to our design philosophy.
Students will be working within a professional studio-based environment on a variety of projects drawing on domestic, public and commercial types of buildings and spaces including houses, civic centres, shops, museums, squares, cities and landscapes.
Architecture students have the opportunity to develop their understanding of relevant international and national perspectives on the built environment which remain relevant to being an architect and designer today. Architecture students will consider the complexities surrounding the mechanics of the global architectural industry, as well as the cultural, functional and material aspects which are taken into development of independent, innovative and responsible designers with a thoughtful and imaginative approach to existing and new buildings and place-making.
The course combines theoretical studies and design practice, where the studio-based design projects are supported by Critical and Cultural Studies. This structure enables students to understand and produce designs through a consistent process of investigation and analysis, ideas exploration, experimentation, testing and development, realisation and communication.
As course progresses from Levels 4 to 6, students will develop their own ideas through an independent approach to learning. Students will become increasingly aware of the key historical and contemporary questions and debates surrounding architecture. This includes knowledge and understanding of sustainability, energy efficiency, gentrification, urban sprawl, densification and the use of public space. Students will also tackle cultural issues such as gender, politics, economics related to architecture and the city.
Professional Accreditations
The ARB (Architects Registration Board) has officially prescribed our Architecture course for Part I, based on its course content (including education aims, learning outcomes and assessment criteria); and evidence that the University has adequate resources in place to maintain and increase the achievement of pupils to standards required.
The following degrees – BA (Hons) Architecture; BA (Hons) Architecture (Sandwich); and BA (Hons) Architecture with Year Abroad – are currently prescribed, subject to period review, for the purposes of entry onto the United Kingdom Register of Architects.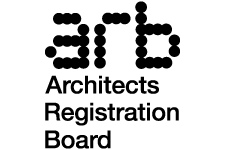 Careers
As an architecture graduate you can opt to continue to the second stage of the architectural education (ARB/RIBA part 2), as well as decide to work within an architectural or interior architecture practice, or as part of a multi-disciplinary design consultancy. You may also move into areas such as urban design, real estate and retail design.
The course offers an excellent network of industry partners. You will work closely with architectural practices both nationally and internationally on a variety of projects and collaborations. Visiting lectures from the some of the most prestigious architectural practices contribute to the teaching and learning. In addition, we draw on exemplars from regional, national and international architecture to inform the teaching.
During the course of study, students produce a series of projects which result in a professional portfolio representing a high degree of spatial and technical resolution that shows the development of a clear design approach and provides evidence of their employability relevant to their preferred career ambitions.
What job can I get?
As an architecture graduate you can continue to the second stage of architectural education (ARB / RIBA part 2). You can also start your career within an architectural or interior architecture practice, or join a multidisciplinary design consultancy. You could also move into areas such as urban design, real estate and retail design.
Study abroad

This course offers you the opportunity to study abroad through the University's study abroad programme. Study abroad opportunities are available worldwide and in Europe under the Erasmus+ Programme.

Work placement

A designated sandwich programme leads to a University award in the sandwich mode and the word "(Sandwich)" appears on the award certificate. In order for the programme to lead to an award in the sandwich mode, the student must undertake a period of approved work experience of not less than 36 weeks with no possibility of exemption, normally between the end of Year 2 and the beginning of Year 4. This will normally be completed within the United Kingdom but with approval may be completed within other countries. Progress of the student's training and development is monitored through visits from University academic staff or from reports from the student. Students will be required to document this period of work in accordance with the guidelines produced by the School.

The programme supports the student in opportunities to undertake live projects which may arise through their own endeavour and works to build such opportunities into the student's learning and assessment through negotiation of briefs and presentable outcomes. The term 'live projects' refers here to a range of activities that extends well beyond those that are primarily commercial and includes social enterprise projects undertaken in connection with community groups, arts organisations and other agencies. Where a student wishes to undertake a live project, it is a requirement that before it commences there is in place a learning contract that specifies clearly how it enables the student to fulfil the module Learning Outcomes, the materials to be submitted for assessment, the date of submission for that material, what the work means in terms of the student's attendance and workload and an appropriate strategy for supervision by a tutor. That contract has to be agreed by both the module tutor and the Programme Leader.

Key staff

Dr Erica Liu (PhD)
Dr Erica Liu is the Pathway Leader of BA (Hons) Interior Architecture & Design and Principal.
Find out more about Dr Erica Liu (PhD)

Giuseppina Giuffrida (FHEA MA Ba Dip, ARB)
Sole Practitioner based in Hertfordshire supplying residential and commercial architectural and interior architectural service for private clients.


Ian Wyn Owen (BA (hons), DipArch, RIBA, PhD)
Postwar Design Theory, Vernacular Architecture, Urban Design, Semiology, Mythology, Digital and Virtual Technologies.


Programme Leader Ilona Hay (FHEA, MArch, BEDS, BA, ARB, RIBA)
Design & Technology, Live Projects- tectonic/ community/ sustainability/pedagogy, Dissertation. ARB examiner and CSG.


Professor Ljubomir Jankovic (MSc, PhD, FIAP, CEng, MCIBSE, MASHRAE)
Zero carbon design and zero carbon retrofit of buildings.
Find out more about Professor Ljubomir Jankovic (MSc, PhD, FIAP, CEng, MCIBSE, MASHRAE)

Dr Silvio Carta (Ing. Arch., PhD, DE, FHEA, ARB, RIBA, FRSA)
Urban Design, Façade Design, advanced 3D modelling, urban informatics, big data, and public space.
Find out more about Dr Silvio Carta (Ing. Arch., PhD, DE, FHEA, ARB, RIBA, FRSA)

Fees and funding

Further information

How to apply