Centre for Health Services and Clinical Research
The Centre for Health Services and Clinical Research brings together basic, clinical and applied health sciences, facilitating collaboration and promoting synergy between researchers with internationally-renowned expertise in health services and clinical research.
The Centre draws on the resources of Life and Medical Sciences and local NHS Trusts to conduct high-quality research. Our research spans pharmacology, analytical chemistry, clinical medicine, pharmacy, psychology, public health, epidemiology and health methods.
For more information, please contact Dr Silvana Mengoni, Research Coordinator.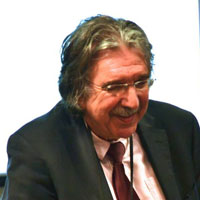 Ken Farrington
Ken Farrington is a Consultant Nephrologist at the Lister Hospital and Head of the Centre for Health Services and Clinical Research at the University of Hertfordshire. His main research interests lie in the management of patients with advanced chronic kidney disease. Recent work includes facilitation of self-management initiatives in chronic kidney disease, the development of patient reported outcome and experiences measures in this condition, and the relationship between endotoxin and inflammation in haemodialysis patients.
Meet the team