Bachelor of Laws LLB (Hons) (Accelerated)
Key information

Entry requirements

| UCAS points | A Level | BTEC | IB requirement |
| --- | --- | --- | --- |
| 128 - 136 | ABB - AAB | DDM - DDD | 128 - 136 points |

Additional requirements

GCSE: Grade 4/C in English Language and 4/D Mathematics

Access Course Tariff: Access and foundation not accepted.

All students from non-majority English speaking countries require proof of English language proficiency, equivalent to an overall IELTS score of 6.0 with a minimum of 5.5 in each band.

If you do not have the required IELTS or equivalent for direct entry on to your degree programme, our Pre-sessional English and International Foundation courses can help you to achieve this level.

For more details on the University of Hertfordshire's entry requirements, please visit our Undergraduate Entry Requirements page.

Find out more about International Entry Requirements.

The University of Hertfordshire is committed to welcoming students with a wide range of qualifications and levels of experience. The entry requirements listed on the course pages provide a guide to the minimum level of qualifications needed to study each course. However, we have a flexible approach to admissions and each application will be considered on an individual basis.

Professional accreditations

This programme satisfies the academic stage of training and is fully recognised by the Solicitors Regulation Authority and Bar Standards Board.

Sign up for alerts

Get access to personalised content, tailored towards your interests:

Information on your favourite courses
Tips to help you through the application process
Blogs, vlogs and advice from current students
Why choose this course?
Fast track your career on this two year course
Practice your legal skills in our full-size replica Crown Court
Work with experienced lawyers in our award-winning law clinic
So, why study for your two-year LLB accelerated law degree here at Hertfordshire? Well alongside a Gold rating for our teaching, we have a dedicated Law School, incredible facilities and an innovative teaching team of practising lawyers and solicitors. Whatever your level 3 background is, we'll prepare you to meet the demands of today's legal profession. You'll even finish with a degree fully recognised by the Solicitors Regulation Authority and Bar Standards Board. Kick start your career with exceptional skills, experience and opportunities. 
You'll study in our fantastic Law Building, practise your skills in our replica Crown Court and solve real problems for the local community in our very own pro-bono law clinic. Get stuck into our huge range of co-curricular activities and you'll also future proof your degree with skills and qualifications in areas like mooting, trial advocacy and client interviewing. 
As well as exploring the fundamentals of law, you'll explore contemporary issues as diverse as data protection, human rights, terrorism and cybercrime. We use an innovative flipped-classroom model that lets you watch lectures online, from home, before coming to seminars to tackle the issues in-depth with your tutors. It's a unique approach that gives you flexibility, structure and a permanent online resource you can dive into – anytime, anywhere. 
Why study this two-year programme?
The obvious answer - you graduate in just two years! You'll do level 4 in the first year and start part of level 5 over the first summer. In the second year, you'll continue with level 5 and complete level 6 in the second summer. This will make your overall cost less than if you were to choose the standard Law degree. Plus, you'll enter the jobs market earlier than your peers too!
What are the facilities like? 
Outstanding. Our bright, modern Law School Building opened its doors in 2011 and brings you a mixture of fantastic technology, well-equipped study spaces and realistic legal settings. Inside you'll find our incredible replica Crown Court, complete with judge's bench and viewing gallery, where you'll practise your skills and build your confidence.     
You'll also have the opportunity to work with experienced lawyers and solicitors to solve real problems for local people in our pro bono law clinic. Awarded Best Contribution by a Team of Students in the 2022 Law Works Student Pro Bono Awards and Best Contribution by a Pro Bono Clinic in the 2022 Law Works Pro Bono Awards).
Hertfordshire Law School has helped graduates forge successful careers for 40 years. You'll benefit from our reputation for being forward thinking, innovative, and responsive to the world around us.
How to use the 2-year programme in Canada
To practise law in Canada students who complete the two-year accelerated programme to qualify in Canada are required to apply to the National Committee on Accreditation (NCA) and obtain a Certificate of Qualification. The NCA's role is in assesses the qualifications of individuals with legal qualifications obtained outside of Canada who wish to be admitted to a common law bar in Canada. Accreditation is decided on an individual basis, which will take into account the particular circumstances of the individual's education.
Once the application has been reviewed, the NCA will issue an assessment result to the applicant listing the subjects and/or legal education that is required to ensure that the applicant's legal education and training is appropriate. Generally, for those undertaking a two-year LLB and achieves a 2:2, with no individual marks under 46%, then they will have 7 exams to do: the 5 mandatory exams, plus another 2 assigned by the NCA. For full details please see the NCA website.
What's the course about?
People, power and problem solving. A law degree is a fantastic opportunity to study human relationships, investigate complex problems and understand the diverse structures that keep us functioning as a modern, evolving society. It's a qualification that opens doors into a huge range of careers, giving you a deep, sought-after knowledge of the way our legal world works today. 
In your first year, you'll spend your first year building a really strong foundation of legal knowledge – and developing professional skills you'll use throughout your law degree and beyond. Together we'll explore the English legal system, examining criminal, public and contract law. And right from the beginning, you'll experience our mock assessment centre, to develop real-world, professional skills in a supportive environment.
In your second year, it's time to explore the areas that really fire your imagination. You'll explore property law, EU law and the law of torts – the civil wrongs that can damage people's health, safety, property or prospects. You'll start making choices about specialisms, and you'll be assessed in our replica Crown Court, presenting client arguments in front of a judge. You'll also have the exciting opportunity to get involved in our pro bono and law clinic where you can practise your new-found skills by giving legal advice to people in our local community.       
As well as core modules on equity, trusts, wills and probate, you'll choose from more than 20 specialist subjects – from international environmental law to complex cybercrimes.  
With inspiring guest speakers, events and networking sessions, you'll be immersed in the legal community from the moment you join us – giving you the skills, experience and contacts to launch a brilliant career.
  Find out more about the structure of our accelerated degree.
Watch our Canada International Student Story to find out just what it's like to travel across the globe and study with us here at Hertfordshire.
Your main campus is de Havilland
You'll share this campus with students from business, law, sport, education, and humanities subjects. The student housing is close to our Sports Village which includes a gym, swimming pool and climbing wall. You can get breakfast, lunch, or dinner in our on-campus restaurant or bar (in the newly built Enterprise Hub) on days you don't feel like cooking. You can also use the common room to play pool, video games or just to hang out with friends.  Our Learning Resources Centres are open 24/7, which means you can study whenever suits you best. Want to pop over to the other campus? You can take the free shuttle bus or walk there in just 15 minutes.  
What will I study?
Degree programmes are structured into levels, 4, 5 and 6. Below you can see what modules you'll be studying in each.  
Level 4

Level 5

Level 6

Work placement

Due to the nature of the 2 year accelerated degree, you will be unable to undertake a Work Placement or Study Abroad year whilst studying on this course.

What if I need support?

We're here for you. Our school is a warm, welcoming community where you'll find plenty of people to encourage you through your studies. You'll have your own student support tutor for the whole time you're here, and our friendly course and cohort leaders are always happy to talk things through. If you need some personal support, we've also got our own wellbeing leader, and the majority of our academics are trained and accredited in mental health first aid.

For additional help with study skills, including referencing, essay writing and presentations, you'll have access to our academic support services. You can attend workshops, 1-to-1 sessions and online tutorials. Both our LRCs (Learning Resources Centres) run drop-in study skills sessions. And the best thing is, it's all free.

Hertfordshire Law School have partnered with Neurodiversity in Law to promote and support neurodiversity within the legal professions and develop a supportive network. We encourage students to disclose any learning difference and offer personalised support, for example the opportunity to have a tour of the lecture/seminar rooms before you start, share seminars online ahead of class, or offer suitable adjustments during exams.
Studying law at Hertfordshire was a great decision. The teaching and facilities are fantastic and enabled me to fast track my legal career.
The programme is flexible and the lecturers were very supportive, giving me a lot of guidance throughout my two years. I had a fantastic experience.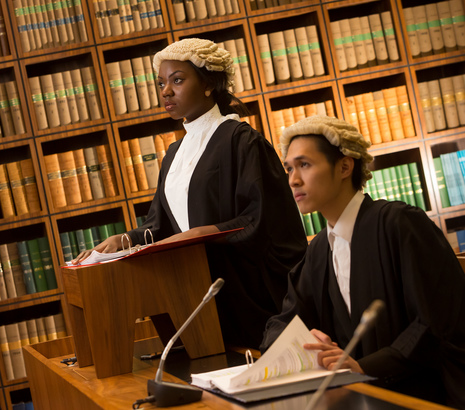 Student Blogs
Nicole-Therese - Week at a glance
My week at a glance
A typical week for me at the University of Hertfordshire starts on a Sunday. I am a Law student here at the university and my course consists of online lectures which I need to watch before going to each class. On Sundays, I listen to the relevant lectures that have been made available to me pertaining my upcoming classes. I listen to the lectures relevant to my class on Mondays and Wednesdays or all of them if I can, make notes and prepare any questions I would like to ask my lecturer during class.
I study five modules in total for my third year. I go into university approximately three times a week.
On Mondays, I start my day at 07:30 that way I can make some breakfast before I leave for my class which starts at 9:00. I live about eight minutes away from the University so it's not too much of a hassle getting there on time. It is a two-hour class so by 11:00 I am done. We also have the option to go to drop-in classes for each module; these classes are just extra help for students who maybe need further clarification on certain topics. They get one on one time with lecturers and I think it is a great inclusion into our academic timetable. If I feel the need to attend any drop-in classes after my class, I would do so otherwise I would go to the Learning Resource Centre (LRC) and do some research on any upcoming assignments I have or listen to my lectures.
I follow the same routine stated above, on Wednesdays and Thursdays when I have my other classes. I try to make sure I stay up to date with all my online lectures and do my work on time. On Tuesdays, I also partake in an extra co-curricular activity called mock trials. It is important to get involved in as many co-curricular activities as you can. On Fridays, I go to work for an agency which recruits me to do temporary catering jobs. On Saturdays, I try my best to rest for the whole day and maybe watch a movie or visit friends. I try to make sure I take a break from my normal routine on Saturdays.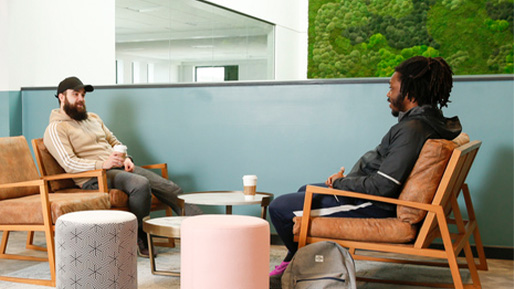 Student Blogs
Nicole-Therese - Things you should know
Things you need to know before studying Law at university
The first thing that you need to know before you attempt to study Law at university is that there needs to be a lot of hard work and commitment on your part.
Studying Law is not an easy task so you need to make sure you set your priorities straight. You cannot afford to lose focus so make sure you put in a lot of work and you will always be successful.
Ask questions/ Be willing to seek advice or help
If there is anything that you do not understand or you need clarification on, make sure that you make this known to your lecturers or tutors. Don't be afraid or embarrassed to seek help. There is a lot of support available to Law students so make sure that you utilise this. Make sure to use all resources available to you, for example, drop-in sessions which take place during the week.
Get involved / participate in extra-curricular activities
As a law student, it is imperative for you to participate in co-curricular activities. Not only are these activities super fun and enlightening they boost your cv and make you stand out to a future employer. In my opinion, they also give you a sense of reality; a glimpse of what it may be like when you're out in the real world actually practising Law.
Do a significant amount of research on the modules you may decide to choose in your second and third year of University.
In our second and third year, we have the option to choose certain modules we would prefer to study. Make sure that you know what those modules would entail and you are sure that it is something that you are interested in.
It is so important to be proficient at time management while at university. There is a lot of content to learn every week and most of the course consists of independent study. I understand that many people engage in part-time work while at university so it's important that you have a daily planner or some system that is organised to make sure you don't fall behind on your academic work.
Attend as many seminars/ Workshops as you can
There are often very informative workshop sessions on various topics and issues for example "how to find work opportunities" or "UK immigration & post-study work: what are your rights?" – this one was really helpful to me as I'm an international student. There are also loads of networking events where you could meet potential employers and mingle with people who could give you an insight of what life after university could be like.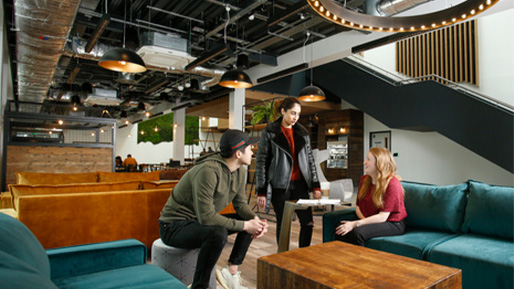 Student Blogs
Nicole-Therese - Guide to law facilities
Guide to the law facilities
The de Havilland Campus situated at the crossroads of A1001 and A1087 in Hatfield Business Park is where everything relating to Law takes place.
There's a separate building opposite the building where the Learning Resource Centre is situated called the Law Court Building. This Building is where a vast majority of my classes take place and where the mock Courtroom is located.
The Learning Resource Centre (LRC)
In the Learning Resource Centre (LRC), we have a whole sector just for Law textbooks and resources. Law requires a lot of reading, so this is essential while studying Law at university.
There are computers on each floor which you could use as well as laptops you can borrow, take home and use. There are quiet rooms as well to accommodate students who find it difficult to focus in a busy environment. There are also rooms where students can meet up to conduct group meetings for group assignments/ projects.
The online library is very important for Law students and arguably the most useful resource while studying Law. You can search for things like textbooks, journal articles and eBooks. The online library also shows you what textbooks are available in hard copy at the LRC. There are also tools for legal database research available like Westlaw, Lexis Nexis and practical Law. There are also training sessions on how to use these resources.
The University has a £10 million Law Court building containing a full-scale courtroom which was voted the eight most impressive law school building in the world.
There are also Law Report books in the courtroom. I have also been to the courtroom for an important webinar and a domestic abuse training conference which took place there.
The careers and employment service are on hand to help you on your way to future success in Law. There are people available to advise you on your cv layout, cover letters etc. They even provide training on how to ace a job interview.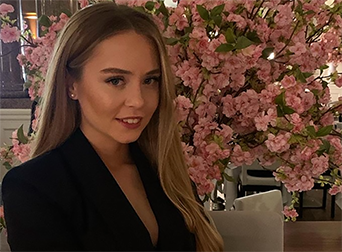 Alumni Stories
Skye Bramley
Meet Skye Bramley, winner of a Judges & High Sheriffs' Scholarship and Law Clinic volunteer, who is pursuing a career in insurance.
Read more stories
Bachelor of Laws LLB (Hons)
| | |
| --- | --- |
| Current job role | Underwriting Team at HDI Global |
| Year of graduation | 2021 |
| Course of study | LLB (Hons) |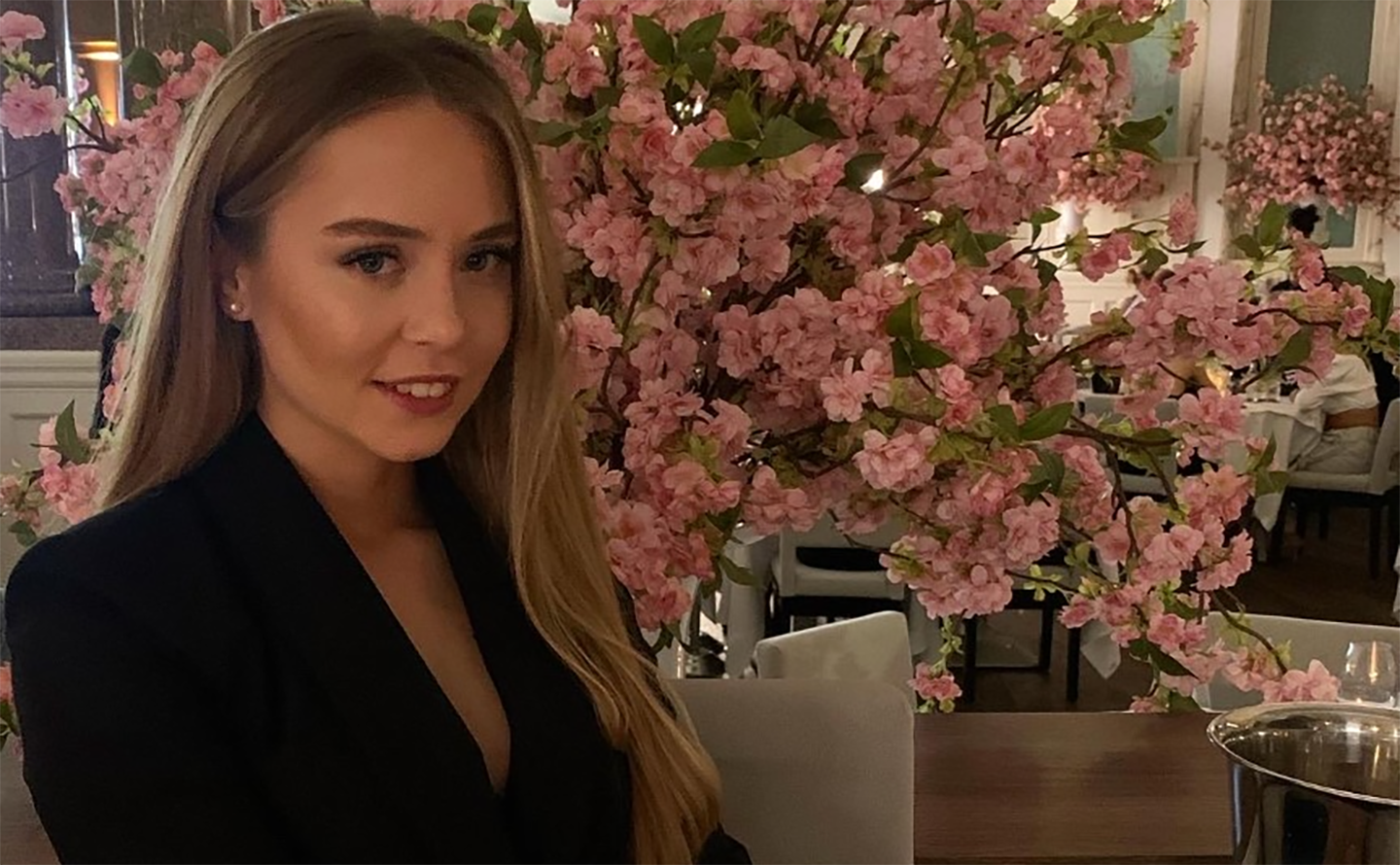 University opportunities and experiences
Skye was the lucky recipient of a Judges and High Sheriffs' Scholarship, which is generously funded by supporters of the Hertfordshire Law School and awarded to a high performing part-time undergraduate law student to support them throughout their studies.
Skye says, 'Winning the Judges and High Sheriffs' Scholarship has not only boosted my confidence and motivation during my studies but it has also been hugely beneficial to me in securing a graduate job as it was a key focus point on my CV during interviews.'
As a student with dyslexia, Skye received extra support from the University, she says, 'I felt very supported by Herts. I received extra time in my exams which was particularly helpful and I had a study needs agreement which allowed me to access extra services from the Dean of Students or through staff in the Law School at any time.
I found learning from home during the COVID-19 pandemic particularly challenging and I was able to use some of my scholarship funding to explore different software and technology options that helped improve my learning environment. However, I also found that by adapting the way I worked I gained new skills which I can now use in the workplace to work from home.'
Skye's favourite memory of Herts stems from her experience volunteering at the Hertfordshire Law Clinic, a service which operates in conjunction with leading local law firms to improve access to justice by providing free legal advice to the local community. Skye says, 'I thoroughly enjoyed my time as a Law Clinic assistant, I was very privileged to have taken part in this initiative'.
Herts was always Skye's first choice of university. She says, 'I immediately felt welcome at the open day, and I felt a powerful sense of community at Herts. I knew immediately I would be incredibly happy here, which is why it was my first choice on my UCAS application.'
Aspirations for the future
Skye has secured a graduate job at a leading global insurance company, HDI Global, within the liability underwriting team. She says, 'It has been such a wonderful experience, and I would definitely recommend a career in insurance for anyone with a law degree who is unsure whether the legal industry is definitely for them, but who would still like to do something relating to their degree.
My aspirations for the future would be to pursue a career in insurance. I am open to both the underwriting and broking side of insurance. During my time at HDI I have already learnt so much and am getting involved in different lines of business. I am looking forward to developing and learning more about the industry.'
To find out more about supporting Herts students through scholarships and prizes please contact the Development team.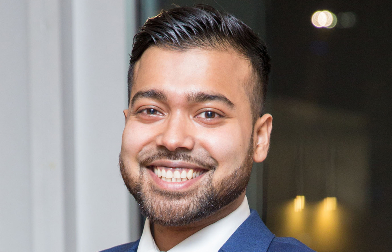 Alumni Stories
Anwar 'Ash' Khan
Meet Anwar 'Ash' Khan who since graduating in 2010 has taken all of the opportunities presented to him. Anwar currently works as In-House Counsel at British American Tobacco.
Read more stories
Find out more about this course
| | |
| --- | --- |
| Current job role | Lawyer |
| Year of graduation | 2010 |
| Course of study | LLB (Hons) Law |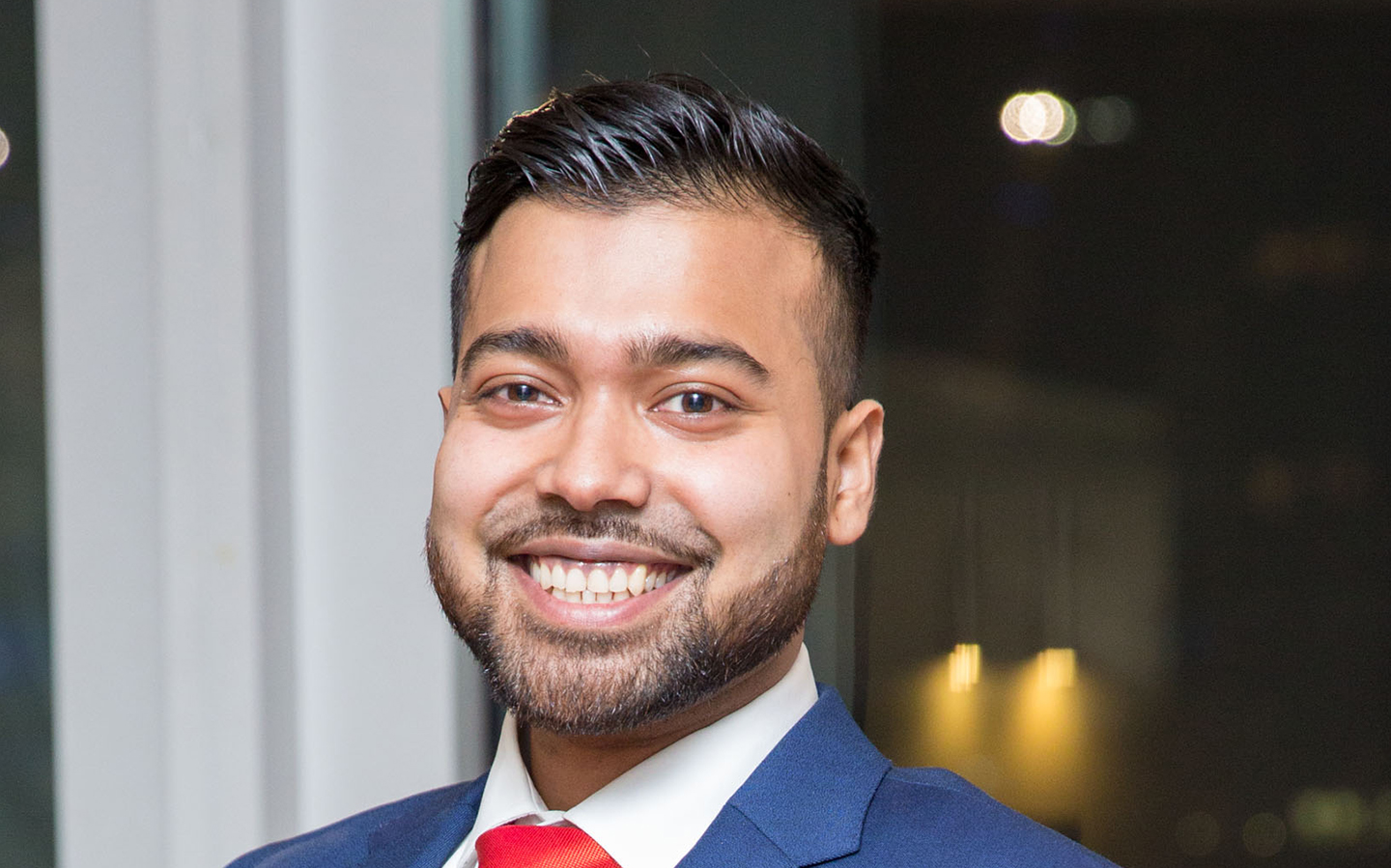 Opportunities and experiences
Anwar credits his professional success to having had the opportunity to gain experience in both private practice and in-house legal counsel roles. He recognises the role the University of Hertfordshire has played in getting him to where he is today having studied Law at the University.
Throughout his degree, he learnt the importance of independent study but also the value of the group study exercises. These practical elements enabled him to learn and hone his research and communication skills in public as well as in a client advisory role.
Anwar speaks highly of the resources on offer and the academic staff who he says were always available to offer support. 'My lecturers supported me to tackle tricky subjects or areas which I had difficulty in improving on. I was never too great at coursework, but with their expertise and guidance, I was able to tailor my writing style to address key points in my coursework.'
Anwar's experience at the University was enhanced by the strong student community present on campus. He says, 'I stay in contact with many of my friends from university. Some have even offered me guidance and have helped with interview advice and roles following my degree. Some of my friends also went on to study the LPC as well.'
Aspirations for the future
He has been successful in achieving his career aspirations, capitalising on the support and opportunities his degree offered. He advises new and prospective students to do the same: 'Try your best. Don't have a fixed idea on what happens after graduation. Your opportunities are limitless. The skills you learn are made for the professional world. Take every professional opportunity available and make the best of the great staff there to advise you.'
Looking ahead, Anwar is excited for the next stage of his career but remains committed to doing more charity work. He recently carried out philanthropic work in Bangladesh and hopes to do more to help third world countries in the future.
What's next for my career?

Whatever career you're building, your LLB Law is a great head start. Want to be a barrister? It's recognised by the Bar Standards Board, getting you onto their professional course. Rather be a solicitor? It's recognised by the Solicitors Regulation Authority as a qualifying degree. Like to be a paralegal? Get straight onto the National Association of Licensed Paralegals' Level 7 Diploma.

If you complete certain modules, you'll also be exempt from the Chartered Institute of Legal Executives (CILEx) Level 6 diploma – and able to jump into legal practice ahead of your peers.

Within our pro-bono Law Clinic you will be able to solve real-life problems within the local community supporting a range of charities. Recent students have worked with Future Living Hertford, Centrepoint, Red Kite, Herts Domestic Abuse Helpline and CDA Herts. You will also have the opportunity to work closely with lawyers from the following law firms:

Curwens
Longmores
Raydens
Debenhams Ottaway
Cleveland Scott York

This course will prepare you for a variety of legal careers. Our Law graduates have gone on to work as Paralegals, Compliance officers, Solicitors and Barristers with employers including:

Crown Prosecution Service
Civil Service
Crane & Staples
Taylor Walton
Debenhams Ottaway
Macfarlanes
Linklaters
Slater & Gordon
Herbert Smith Freehills
HSBC
Dispute Resolution Ombudsman

Our strong links with local, regional, and national employers is what sets Hertfordshire Law School apart. Some of our links include Crown Prosecution Service, Hertfordshire County Council and Dispute Resolution Ombudsman. We also have close connections with Hertfordshire Junior Lawyers Division and Hertfordshire Law Society. You'll benefit from social events, a legal education programme with top-class speakers and a chance to share ideas through networking and training events, all of which will prepare you for life after your degree.

Even if you don't follow a legal career, an LLB really does open doors. Graduates can also go into law, local government, the police, management, HR, accountancy, teaching and journalism.

You can also study for a master's with us. Our LLM is the classic legal master's, with lots of opportunities to specialise, while our LLM Legal Practice incorporates the Legal Practice Course (LPC) which you need to qualify as a solicitor – and gives you access to postgraduate funding.

View our Alumni profiles

Further information - includes assessment method

| Course fact sheets | |
| --- | --- |
| Law Degree (LLB) | Download |

| Programme specifications | |
| --- | --- |
| Law Degree (LLB) | Download |

| Additional information | |
| --- | --- |
| Sandwich placement or study abroad year | n/a |
| Applications open to international and EU students | Yes |
| Course length | Accelerated Route (Full Time), 2 Years |
| Location | University of Hertfordshire, Hatfield |

How to apply?

International/EU applicants without pre-settled status in the UK

Apply through our international/EU application portal

Home and EU applicants with pre-settled/settled status in the UK

Apply using the links below:

2023

| Start Date | End Date | Link |
| --- | --- | --- |
| 18/09/2023 | 30/09/2024 | Apply online (Accelerated Route (Full Time)) |
| 18/01/2024 | 31/01/2025 | Apply online (Accelerated Route (Full Time)) |

2024

| Start Date | End Date | Link |
| --- | --- | --- |
| 18/09/2024 | 30/09/2025 | Apply online (Accelerated Route (Full Time)) |
| 18/01/2025 | 31/01/2026 | Apply online (Accelerated Route (Full Time)) |

Fees and funding

Fees 2022

UK Students

Full time

£10500 for the 2022/2023 academic year

EU Students

Full time

£15500 for the 2022/2023 academic year

International Students

Full time

£15500 for the 2022/2023 academic year

Fees 2023

UK Students

Full time

£10500 for the 2023/2024 academic year

EU Students

Full time

£15500 for the 2023/2024 academic year

International Students

Full time

£16275 for the 2023/2024 academic year

Eligible students will be able to take out a tuition loan from the Student Loan Company to cover full tuition fee costs. Email Student Funding & Financial Support for queries regarding your Student Loan Company funding.

*Tuition fees are charged annually. The fees quoted above are for the specified year(s) only. Fees may be higher in future years, for both new and continuing students. Please see the University's Fees and Finance Policy (and in particular the section headed "When tuition fees change"), for further information about when and by how much the University may increase its fees for future years.

View detailed information about tuition fees

Read more about additional fees in the course fact sheet

Other financial support

Find out more about other financial support available to UK and EU students

Living costs / accommodation

The University of Hertfordshire offers a great choice of student accommodation, on campus or nearby in the local area, to suit every student budget.