BSc (Hons) Social Work
Key information

Entry requirements

| UCAS | A Level | BTEC |
| --- | --- | --- |
| 120-128 | BBB-ABB | DDM - BTEC National Extended Diploma in a Health or Social Care related subject |

Additional requirements

GCSE: Grade 4/C in English Language and 3/D in Mathematics.

IB: 120-128 points from a minimum of 2 HL subjects at H4 or above (with the remaining points to come from a combination of HL, SL and Core).

Access: Access to Higher Education Diploma with a minimum of 45 credits at level 3. Of the 45 credits at level 3, the combination of pass/merit/distinctions must equate to 120 UCAS points. Candidates without GCSE maths and English at grade 4 (C) or above must complete equivalents contained within the Access course (normally 6 level 2 credits in numeracy and 6 in literacy).

All offers are subject to an interview, written assessment, group discussion and enhanced DBS check.

All students from non-majority English speaking countries require proof of English language proficiency, equivalent to an overall IELTS score of 7.0 with no less than 6.5 in any one band.

If you do not have the required IELTS or equivalent for direct entry on to your degree programme, our Pre-sessional English and International Foundation courses can help you to achieve this level.

For more details on the University of Hertfordshire's entry requirements, please visit our Undergraduate Entry Requirements page.

Find out more about International Entry Requirements.

| UCAS | A Level | BTEC | Access Course Tariff | IB Requirement |
| --- | --- | --- | --- | --- |
| 120 - 128 | BBB - ABB | DDM - BTEC National Extended Diploma in a Health or Social Care related subject | Access to Higher Education Diploma with a minimum of 45 credits at level 3. Of the 45 credits at level 3, the combination of pass/merit/distinctions must equate to 120 UCAS points. Candidates without GCSE maths and English at grade 4 (C) or above must complete equivalents contained within the Access course (normally 6 level 2 credits in numeracy and 6 in literacy) | 120 - 128 points from a minimum of 2 HL subjects at H4 or above (with the remaining points to come from a combination of HL, SL and Core) |

Additional requirements

GCSE: Grade 4/C in English Language and 3/D in Mathematics.

All offers are subject to an interview, written assessment, group discussion, enhanced DBS check and Occupational Health (OH) Screening on commencement of the programme.

All students from non-majority English speaking countries require proof of English language proficiency, equivalent to an overall IELTS score of 7.0 with no less than 6.5 in any one band.

If you do not have the required IELTS or equivalent for direct entry on to your degree programme, our Pre-sessional English and International Foundation courses can help you to achieve this level.

For more details on the University of Hertfordshire's entry requirements, please visit our Undergraduate Entry Requirements page.

Find out more about International Entry Requirements.

Professional accreditations

You are eligible for registration with Social Work England as a professional social worker.

Sign up for Clearing support package

Exclusive content to help you through Clearing

Tips and info sent straight to your inbox
Clearing advice livestream
Subject campus tour
1-on-1 call with advisor
Downloadable university starter kit
Opportunity to have your first year society membership fee paid upon enrolment
Why choose this course?
2nd in the East of England for Social Work (2023 Complete University Guide)
no. 6 in the UK for Social Work (2023 Guardian League Table)
You may be eligible for an NHS bursary (we are an approved course)
Social work is a regulated profession. The BSc Social Work degree leads to eligibility to apply to the Social Work England Register and practice as a social worker in England;
An emphasis on small group practice prepares you for practice in a modern multi-professional workforce;
Interactive learning in and out of the classroom will help you to understand concepts fully;
Academic teaching is supported by social work practitioners from the newly constituted Teaching Partnership with Hertfordshire County Council and the Tavistock and Portman Foundation Trust, service users, and carers enabling you to link theory to practice throughout the programme.
100% of our Social Work graduates are in employment or further study 15 months after graduating from their 1st degree (Graduate Outcomes Survey 2018-19)
What's the course about?
Social workers help people find solutions to their problems and live more successfully in their communities. Sometimes this includes helping them confront and manage behaviours that put themselves and others at risk. To succeed, social workers must work not only with service users, but also with their service user's families and friends, as well as other organisations including the police, NHS and schools. This course covers subjects such as law, partnership working, assessment and interventions, social science, mental health, disabilities, and families and children.
During the three-year BSc programme, you will learn the knowledge and skills needed to succeed in the social worker role. In your first year of study you will undertake modules which provide core knowledge and skills, including human development across the lifespan, working with diverse communities and service users, key methods and interventions and the policy and legislation which underpins practice. The second year and third years of teaching builds on this to explore ideas in depth including issues of risk and need which social workers manage. The programme concludes in the writing of a research proposal on a topic area of interest to you. Your learning will be supported by a total of 170 placement days and 30 skills development days.
Your main campus is College Lane  
This is where the creative arts, science and health-related subjects are based. This means you'll share the campus with future nurses, scientists, artists and more. You can use the common rooms to relax with friends, work out in the 24-hour gym or have a drink in our on-campus pub or cafes. We also have restaurants for you to eat in or grab something on the go. Our Learning Resources Centres are open 24/7, which means you can study whenever suits you best. Want to pop over to the other campus? You can take the free shuttle bus or walk there in just 15 minutes.  
What will I study?
The programme is taught through face to face classroom-based learning and practice-based learning where students have the support of a practice assessor. This is complemented by virtue learning environment (Canvas on StudyNet) and small group tutorial support. You will be taught by lecturers who constantly develop their own knowledge through research, publications, and other scholarly activities, and crucially by experienced social work practitioners, service users and carers.
Social work is a regulated profession. As a social work student you will be expected to register with Social Work England, the social work profession's regulator, and adhere to the standards set out in the Code of Practice for Social Workers.
Level 4

Level 5

Level 6

Work placement

A distinct feature of the programme is an emphasis on the development of knowledge and skills through reflective practice.

The placement days in statutory organisations enables you to develop competence in these areas by applying theory, methods and values to your practice. There are excellent student support strategies in place to help you with your progress in these areas.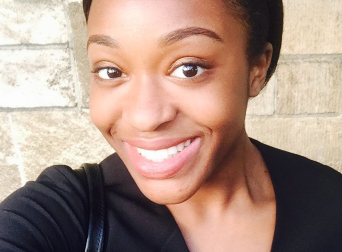 Alumni Stories
Ramatu Nguru
Meet Ramutu Nguru who has excelled as a Registered Nutritionist since graduating in 2016. She currently works as a School Food Nutritionist for Herts Catering Limited (HCL).
Read more stories
| | |
| --- | --- |
| Current job role | School Food Nutritionist |
| Year of graduation | 2016 |
| Course of study | BSc (Hons) Nutrition |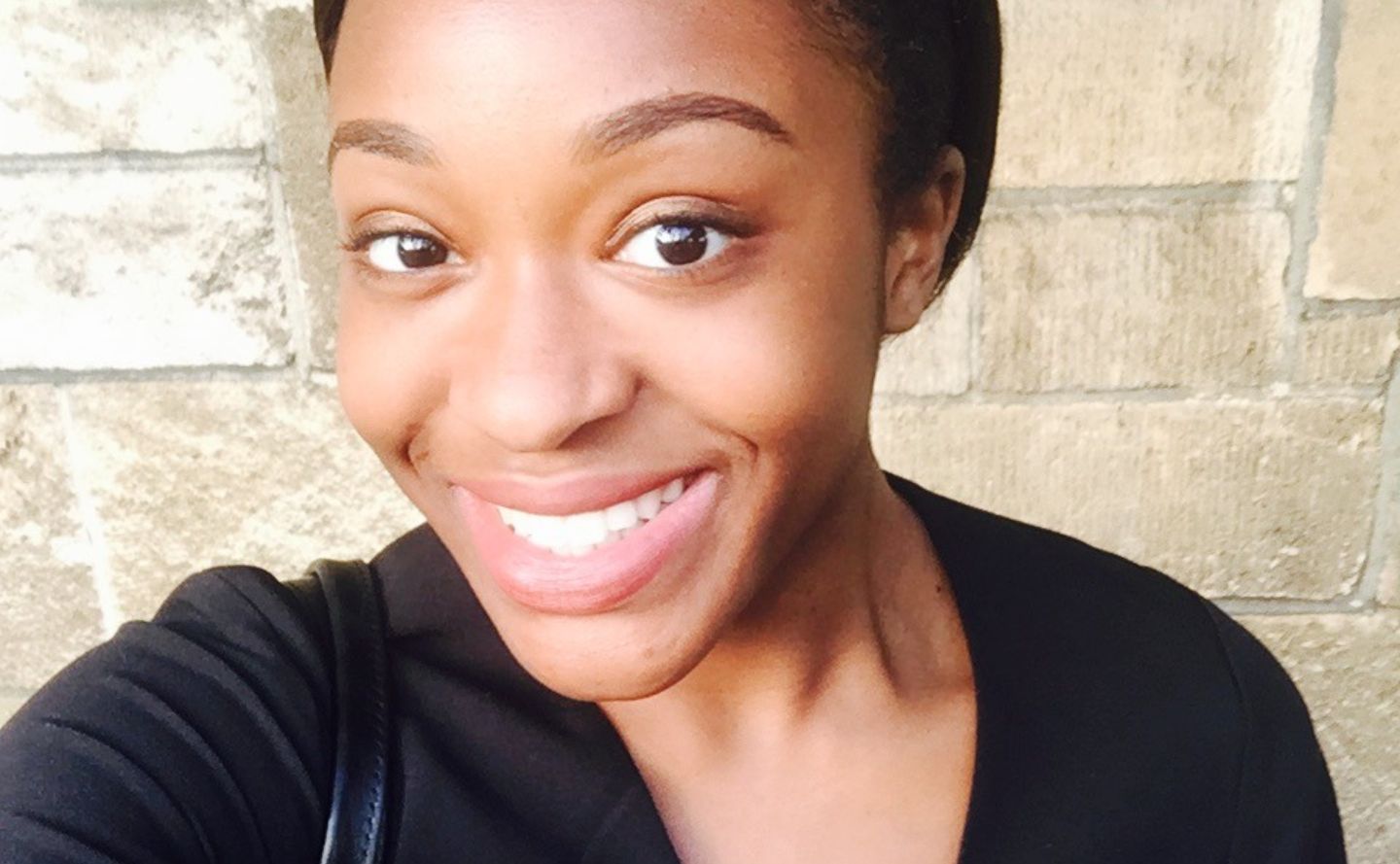 Essential skills for the future
Ramatu graduated having studied Nutrition and has now entered her chosen career as a Registered Nutritionist (RNutr) with the Association for Nutrition (AfN). She currently works as a School Food Nutritionist for Herts Catering Limited (HCL). Her course enabled Ramatu to achieve her career aspirations, providing invaluable experience which included work shadowing, volunteering and practical work placement opportunities alongside various registered nutritionists and dieticians.
Ramatu says, 'Many employers advertise for nutritionists who are already registered with the UK Voluntary Register of Nutritionists (UKVRN). In order to register, you would need to be able to demonstrate that you meet the underpinning knowledge and professional skills required.' Studying a BSc (Hons) in Nutrition or related bioscience degree provides students with an abundance of practicable and transferable experience which will enable you to make crucial inroads into the profession.'
Experience is crucial
Experience is crucial and Ramatu attests that it is even more beneficial than good grades. She advises students to seek out as much opportunity as possible to gain professional experience and says, 'My priority is to continually develop professionally as a Registered Nutritionist as there is always room to improve my own practice and service delivery.' The University provides fantastic opportunities for students through work placements, study abroad schemes as well as the fantastic industry led practical elements embedded into the courses themselves.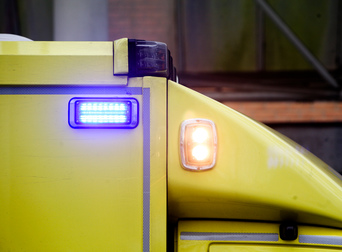 Alumni Stories
Khan Asghar Iqbal
Meet Khan Asghar Iqbal who is saving lives everyday as a Newly Qualified Paramedic (NQP). He is currently working for the Welsh Ambulance Service Trust.
Read more stories
Find out more about this course
A unique degree and experience
Khan says his ambition to work in London and move out of his hometown in Cardiff was a key factor in choosing to study at the University of Hertfordshire. However, his course also provided a unique combination of theoretical and practical study which Khan says, 'prepared me to put my knowledge into practice while out on placement each term. The course also gave me a glimpse of future opportunities for paramedics such as teaching, management and advanced practice.'
The vocational nature of the degree enabled him to transition smoothly into his chosen career providing him with the essential professional skills and hands on experience he required to excel as a paramedic. He says, 'The course gives you the knowledge to make lifesaving decisions but also gives you more advanced knowledge regarding complicated conditions and the various medicines that come with each patient.'
Khan speaks fondly of his time at the University and says, 'I truly miss everyone I became friends with on my degree. Some of the nights out in the Forum were the best I've ever had and they will be everlasting memories, with friends both on and off of my course. I really came out of my shell and comfort zone and it has made me into the confident and outgoing person I am today.'
Get your dream job
Khan says that being a paramedic is the 'best job in the World' and, although he has just started his career, he hopes to go onto postgraduate study and experience new cultures by travelling.
What's next for my career?

On graduation you'll be eligible to register as a social worker with Social Work England. You'll also be qualified to work in the wide range of statutory, private and voluntary agencies that employ social workers.

After successful completion of your studies, you will be qualified to work in the wide range of statutory and private and voluntary agencies which employ social workers. These areas include, for example,

Children and their families, either to avoid family breakdown or where there is a risk of abuse of neglect;
Children with disabilities;
Young offenders
Foster carers;
Adults with physical or mental health difficulties;
Refugees and asylum seekers;
Older people;
Carers;

100% of our Social Work graduates are in employment or further study 15 months after graduating from their 1st degree (Graduate Outcomes Survey 2018-19)

Our programme will equip you with knowledge and skills to practice with children and adults throughout their lives.

Did you know a British Prime Minister was a social worker and social work lecturer? (Clement Attlee PM 1945-1951)

View our Alumni profiles

Further information - includes assessment method

| Course fact sheets | |
| --- | --- |
| BSc (Hons) Social Work | Download |

| Programme specifications | |
| --- | --- |
| BSc (Hons) Social Work | Download |

Additional information

Sandwich placement or study abroad year

n/a

Applications open to international and EU students

Yes

Course length

Full Time, 3 Years
Part Time, 6 Years

Location

University of Hertfordshire, Hatfield

How to apply?

Fees and funding

Fees 2023

UK Students

Full time

£9250 for the 2023/2024 academic year

Part time

£1155 per 15 credits for the 2023/2024 academic year

EU Students

Full time

£14750 for the 2023/2024 academic year

Part time

£1845 per 15 credits for the 2023/2024 academic year

International Students

Full time

£14750 for the 2023/2024 academic year

Part time

£1845 per 15 credits for the 2023/2024 academic year

.

*Tuition fees are charged annually. The fees quoted above are for the specified year(s) only. Fees may be higher in future years, for both new and continuing students. Please see the University's Fees and Finance Policy (and in particular the section headed "When tuition fees change"), for further information about when and by how much the University may increase its fees for future years.

View detailed information about tuition fees

Read more about additional fees in the course fact sheet

Other financial support

Find out more about other financial support available to UK and EU students

Living costs / accommodation

The University of Hertfordshire offers a great choice of student accommodation, on campus or nearby in the local area, to suit every student budget.