BSc (Hons) Nursing (Learning Disabilities)
New government grants available from September 2020 for new and continuing degree-level students. You may be eligible for additional support of at least £5,000 a year which you won't need to pay back.
This course may be eligible for an additional £1,000 on top of this. You may also be eligible for an additional £1,000 towards childcare costs to help balance your studies with family life.
Find out more
Due to the ongoing Coronavirus pandemic, examinations may be replaced by an alternative form of assessment during the academic year 2020/2021. Please refer to the Programme Specification on these pages for further details.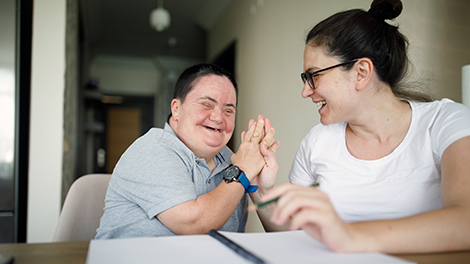 Opportunities to learn across a diverse range of placements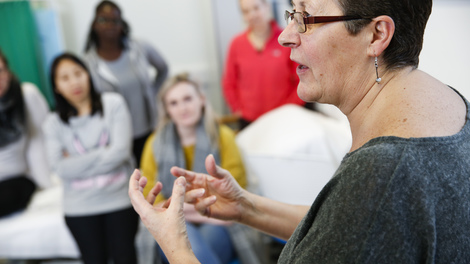 Academic support rated highly by 94% of students (NSS 2019)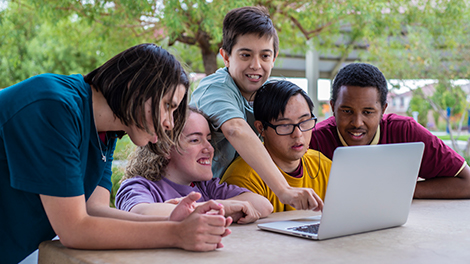 Maximise the potential of people with learning disabilities
Key information

| | |
| --- | --- |
| UCAS code | B761 |
| Institution code | H36 |
| School of study | School of Health and Social Work |
| Course length | Full Time, 3 Years |
| Location | University of Hertfordshire, Hatfield |

Entry requirements

| UCAS | A Level | BTEC |
| --- | --- | --- |
| 104 | BCC | DMM - BTEC National Extended Diploma in Health and Social care or similar area of study |

Additional requirements

GCSE: Grade 4/C in English and Mathematics.

All offers will be subject to the applicants demonstration of the NHS constitution's "Values and Behaviours", satisfactory interviews, numeracy and literacy test, health screening and the Disclosure and Barring Services (DBS) checks. You can view the full NHS Constitution for England on the Government website: https://www.gov.uk/government/publications/the-nhs-constitution-for-england.

All students from non-majority English speaking countries require proof of English language proficiency, equivalent to an overall IELTS overall score of 6.5 with scores of at least 6.5 in the listening, reading, writing and speaking sections with no less than 6.5 in any one band.

If you do not have the required IELTS or equivalent for direct entry on to your degree programme, our Pre-sessional English and International Foundation courses can help you to achieve this level.

For more details on the University of Hertfordshire's entry requirements, please visit our Undergraduate Entry Requirements page.

Find out more about International Entry Requirements.

The University of Hertfordshire is committed to welcoming students with a wide range of qualifications and levels of experience. The entry requirements listed on the course pages provide a guide to the minimum level of qualifications needed to study each course. However, we have a flexible approach to admissions and each application will be considered on an individual basis.

Professional accreditations

Successful completion of the programme will lead to entitlement to apply to enter the professional register of the Nursing and Midwifery Council UK for Learning Disabilities Nursing.

Sign up for alerts
Why choose this course?
The Learning Disability Nursing degree pathway offers students the opportunity to take up the challenge of ensuring that the health care needs of people with learning disabilities are addressed using using a holistic approach, both within mainstream and specialist services.
Enhance the person's health and well-being.
Improve or maintain a range of complex developmental, physical, psychological and mental health needs.
Work in partnership with people with a learning disability, their families / carers and other health and social care professionals.
Reduce barriers to disability and promote social inclusion.
Support people with a learning disability to achieve a life which is as fulfilling as possible by maintaining their rights, choice and independence.
What's the course about?
As a learning disabilities nurse, you'll have the challenging yet rewarding job of caring for people with a range of special needs. This pre-registration course gives you the knowledge, skills and attitudes to enhance a person's health and wellbeing, and improve or maintain a range of complex developmental, physical, psychological and mental health needs. You'll work in partnership with people with learning disabilities, their families, carers and other health and social care professionals. Ultimately, you'll help people with learning disabilities to live a life that's as fulfilling as possible. As with our other nursing courses, you'll take a variety of clinical work placements.
Your main campus is College Lane  
This is where the creative arts, science and health related subject are based. This means you'll share the campus with future nurses, scientists, artists and more. You can use the common rooms to relax with friends, work out in the 24-hour gym or have a drink in on-campus pub or cafes. We also have restaurants for you to eat in or grab something on the go. Want to pop over to the other campus? You can take the free shuttle bus or walk there in just 15 minutes.  
What will I study?
The Learning Disability field programme comprises both theory and practice in a range of experiences in a diversity of settings. The aim is to enable you to develop the knowledge, skills and attitudes necessary to assess, plan, implement and evaluate the total nursing care of individuals who have learning disabilities in partnership with their families/carers and other professionals.
A range of teaching and learning approaches will be used. Teaching approaches will include; lectures, seminars, group work/projects, role play, tutorials, practice experience, course work, problem-based learning, internet technologies and reflection as an integrating technique between theory and practice.
Level 4

Level 5

Level 6

Work placement

Your practice experience may involve working with a broad range of health and social care professionals and carers who support children, adults and older people who have special needs/ disabilities.

Practice learning experiences during the three year course include:

Community Learning Disability Nursing teams.
Assessment and treatment services.
Forensic services.
Day care / outreach / educational services.
A range of residential services in health, social, and independent settings.
Health liaison experience
Child and Adolescent Mental Health Service Teams
Short Term Break and Respite Services.
A student-led experience
'The best thing about studying at the University is the level of support we receive. The staff are very supportive and want everyone to succeed so they invest their time to enable us to achieve our goals. In addition, the resources and facilities are world class.'
Check out our student blogs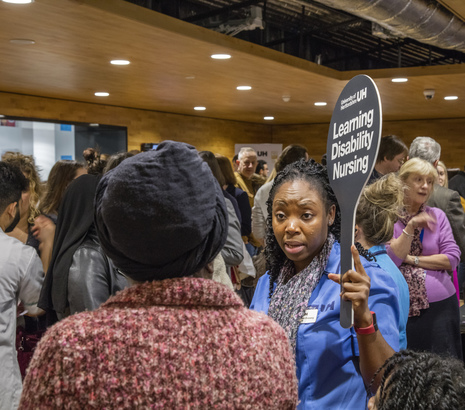 Student Blogs
Rosemary - Week at a glance
My typical day
As I am balancing university with raising a family, I always try to keep up a good routine. I normally get up every day at 05:45 and make myself some coffee to wake me up as I am not a morning person. Before another exciting day at university, I do a few house chores like taking out the meat from the freezer for supper and just taking note that all the ingredients are there if not, I will then make a list to pick those up on my way from university in the evening.
About 07:00 I am ready to embrace my beautiful day. It takes me about forty-five minutes to reach university compass. So, it is a long commute for me, but I do enjoy this ride every day. I usually start my lessons at about 09:00. Lunch is an important thing for most of us as students we need to keep healthy. There are several food shops/restaurants within the compass and their food is excellent and delicious, at times I try to bring my own home-cooked food too as it is a good way of keeping healthy as well as saving some few pounds per day. After lunch, if we do not have a lesson, I usually go to the library with my classmates to do some researches or just to study for the next lesson. University lessons usually end at about 17:00. In the evening I sometimes help my teenage son with his homework, prepare the family meal and after the meal, my elder daughter does the washing up. During the times that I do not cook I use my time to do my research and to prepare for the following day of university and relax a bit. I do watch tv as a relaxation time before I go to bed. I also use this time to call my family. I am usually in bed at about 23:00 the latest so that I can be up on time and to be well-rested too for another day. This seems like a hard day, but the rewards are priceless.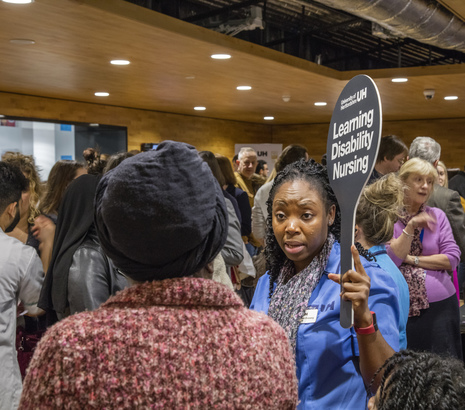 Student Blogs
Rosemary - About my course
About my course
I had applied to three universities and had my interviews at the University of Hertfordshire and Aston University. I was offered a conditional offer at herts and at Aston university it was an unconditional offer. The condition was that I had to pass my access to nursing with certain grades to meet the UCAS points that were needed.
The night before the results day I was in a panic as most of my friends had already been granted unconditional offers. This made me more nervous as these results were more important in my educational life. Failing meant I was not going to make it to university. I remember getting agitated and restless the entire day. Tried to sleep but I could not. I kept on checking my clock just to make sure I would not oversleep and miss the important day of my life. Time went by and before I blinked it was already the special day everyone was waiting for. "Fingers crossed, fingers crossed, fingers..." I kept repeating the words as I got dressed and ready for the challenge. On one hand, I was excited and on the other, I was a nervous wreck. For others, it didn't mean much as they already had places to University. I couldn't eat my stomach was aching from panic. I arrived at College exceedingly early, the day was sunny and beautiful. Everyone looked busy and excited. We waited in the queue to collect our results and this took forever making me even more nervous. I could hear my heartbeat and my breathing getting intense. One of my college tutors came to have a talk with us and to reassure us that we had all passed. As soon as I collected my results, I took myself to a quiet place to check my results. It turned out that I was worrying myself for no reason as I had passed with flying colours. I was able to choose the university of my choice.
Herts was my dream University as I had heard so many good things about it. Most of my friends and relatives have been at this University and they had had a wonderful experience. I can say that for the past few months that I have been here I can gladly say this is the best of my Uni days and I know my years of education here will be the best.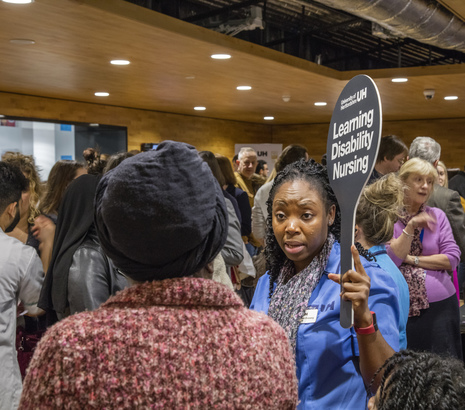 Student Blogs
Rosemary - Why I chose Herts
Why I chose Herts
I have chosen learning disability nursing because I am passionate about helping people who have learning disabilities, to be their advocator their voice and their helper. I love to make a difference in their wellbeing so that they can live their lives as independent as possible. This nursing group has very few nurses and there are some shortages of learning disabilities nurses. I chose to be one of the learning disabilities nurses so that I can be part of the community of people who help people who have learning disabilities and their families.
I love the positive changes that I know learning disability nurses can bring about. It makes me so happy to see the faces of parents lighting up when they can actively access the community activities with their children. It is a rewarding profession to me as at the end of the day I can look back and see what I have done, like putting a smile in someone's face or held someone's hand and be lost in their world. I love to be part of my patients and their families to feel how they are feeling and to be able to assist in knowing the best way to do the job.
At the University of Hertfordshire, I am incredibly lucky as I have the best of everything. The resources are so plentiful, we have two Learning Resource Centres (LRCs) one on each campus and all the people who work in the LRC are all so helpful. All the tutors are so happy to help even those who are not your actual tutors. Our class is small and everyone professionally is like family. I really appreciate our personal tutor; she is an amazing lady. She makes us feel at home, making learning funny and interesting. The University of Hertfordshire is the best thing that has happened to me as I am stress-free since I started my educational journey here. There is all the help that one needs here, be it financial, wellbeing and academic all you need to do is to ask for it. I will not change it for the world I am loving here at the University of Hertfordshire.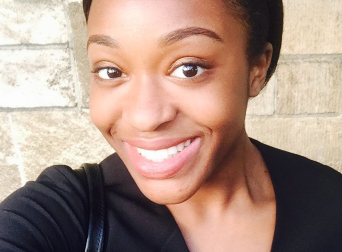 Alumni Stories
Ramatu Nguru
Meet Ramutu Nguru who has excelled as a Registered Nutritionist since graduating in 2016. She currently works as a School Food Nutritionist for Herts Catering Limited (HCL).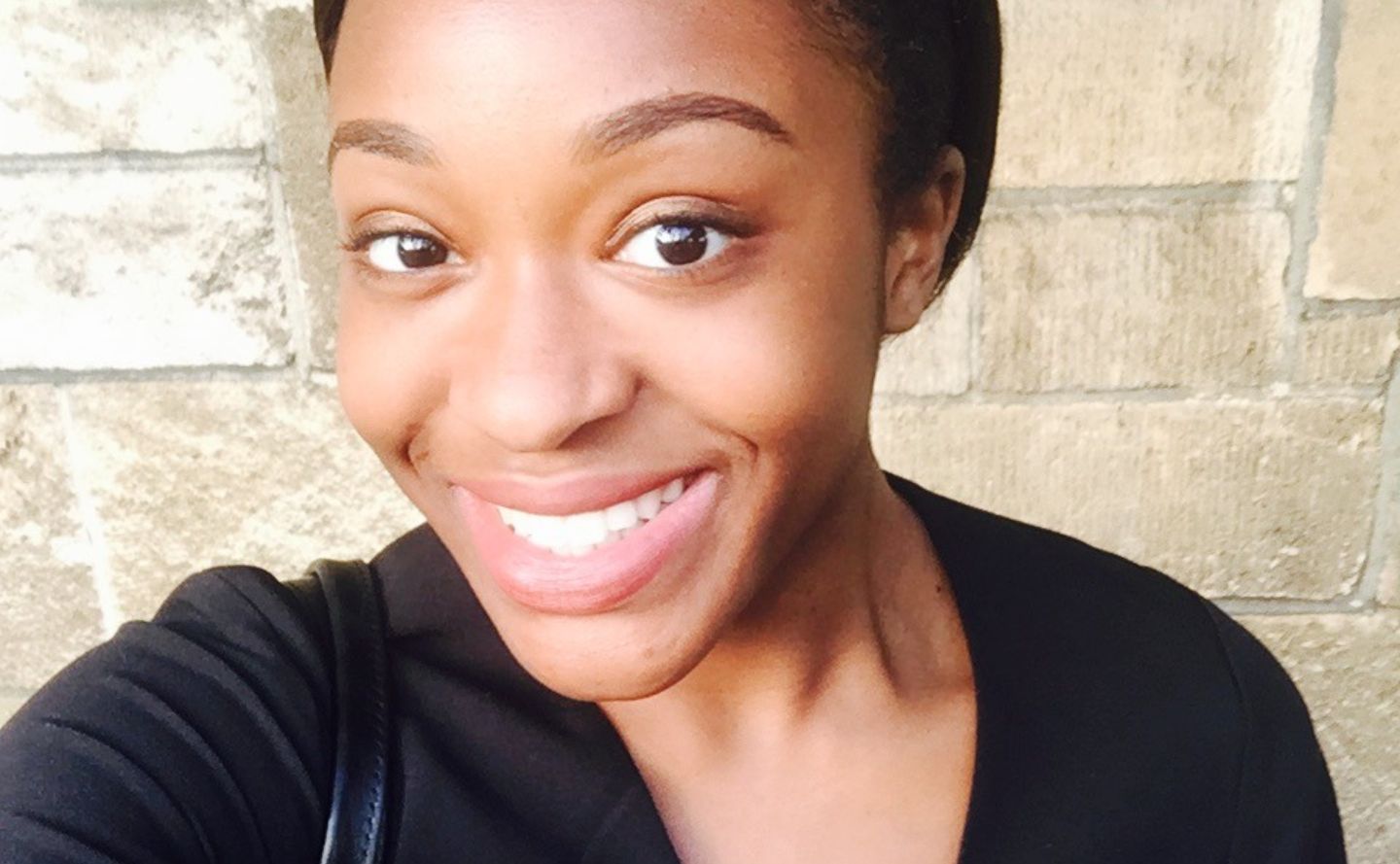 Essential skills for the future
Ramatu graduated having studied Nutrition and has now entered her chosen career as a Registered Nutritionist (RNutr) with the Association for Nutrition (AfN). She currently works as a School Food Nutritionist for Herts Catering Limited (HCL). Her course enabled Ramatu to achieve her career aspirations, providing invaluable experience which included work shadowing, volunteering and practical work placement opportunities alongside various registered nutritionists and dieticians.
Ramatu says, 'Many employers advertise for nutritionists who are already registered with the UK Voluntary Register of Nutritionists (UKVRN). In order to register, you would need to be able to demonstrate that you meet the underpinning knowledge and professional skills required.' Studying a BSc (Hons) in Nutrition or related bioscience degree provides students with an abundance of practicable and transferable experience which will enable you to make crucial inroads into the profession.'
Experience is crucial
Experience is crucial and Ramatu attests that it is even more beneficial than good grades. She advises students to seek out as much opportunity as possible to gain professional experience and says, 'My priority is to continually develop professionally as a Registered Nutritionist as there is always room to improve my own practice and service delivery.' The University provides fantastic opportunities for students through work placements, study abroad schemes as well as the fantastic industry led practical elements embedded into the courses themselves.
Studying Nutrition at the University of Hertfordshire was one of the best decisions I have made. The course itself was stimulating, exciting and very well organised. I enjoyed the variety of teaching styles (lectures, practicals and group work) by experts in the field.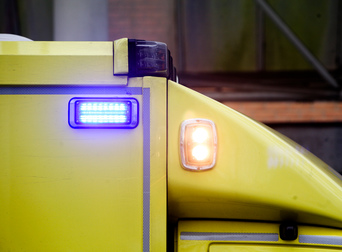 Alumni Stories
Khan Asghar Iqbal
Meet Khan Asghar Iqbal who is saving lives everyday as a Newly Qualified Paramedic (NQP). He is currently working for the Welsh Ambulance Service Trust.
A unique degree and experience
Khan says his ambition to work in London and move out of his hometown in Cardiff was a key factor in choosing to study at the University of Hertfordshire. However, his course also provided a unique combination of theoretical and practical study which Khan says, 'prepared me to put my knowledge into practice while out on placement each term. The course also gave me a glimpse of future opportunities for paramedics such as teaching, management and advanced practice.'
The vocational nature of the degree enabled him to transition smoothly into his chosen career providing him with the essential professional skills and hands on experience he required to excel as a paramedic. He says, 'The course gives you the knowledge to make lifesaving decisions but also gives you more advanced knowledge regarding complicated conditions and the various medicines that come with each patient.'
Khan speaks fondly of his time at the University and says, 'I truly miss everyone I became friends with on my degree. Some of the nights out in the Forum were the best I've ever had and they will be everlasting memories, with friends both on and off of my course. I really came out of my shell and comfort zone and it has made me into the confident and outgoing person I am today.'
Get your dream job
Khan says that being a paramedic is the 'best job in the World' and, although he has just started his career, he hopes to go onto postgraduate study and experience new cultures by travelling.
The course gives you the knowledge to make lifesaving decisions but also gives you more advanced knowledge regarding complicated conditions and the various medicines that come with each patient.
What's next for my career?

Following successful completion of the Learning Disability Nursing programme you will be entitled to apply for registration as a nurse with the Nursing and Midwifery Council UK. This registration will enable you to take advantage of the varied opportunities available to you, to put into practice all you have learned and make a positive contribution to the lives of people with learning disabilities and their families.

You will be able to seek employment in a wide range of organisations including NHS, social services and private and voluntary organisations. You will meet many interesting people throughout your career and each day will be different. You will always be learning, and developing new and innovative skills through experience and education that will enable you to diversify or specialise in a particular area of Learning Disability Nursing, giving opportunity for promotion and job satisfaction.

Following qualification there are many opportunities to further your professional studies with courses, available at graduate level and above, to help develop your knowledge and practice.

This course entitles you to apply for registration as a learning disabilities nurse with the Nursing and Midwifery Council. This opens up a range of career options providing care within the NHS, social services and private and voluntary organisations.

View our Alumni profiles

Further information - includes assessment method

How to apply?

Fees and funding

Fees 2020

UK/EU Students

Full time

£9250 for the 2020/2021 academic year

International Students

Full time

£14300 for the 2020/2021 academic year

NHS Funding for UK/EU Students

Students studying on nursing, midwifery or allied health professional courses funded by Health Education England, who start from September 2017 will have access to the same student loans support package and support for living costs as other students. The new arrangements also apply to students planning to take these courses as a second qualification.

The NHS will no longer grant bursaries. There will be, however, additional funding by the NHS Business Services Authority for some nursing, midwifery and allied health professional students because of the compulsory clinical placement required by these courses. This funding will cover students with child dependants and severe hardship. It will also cover travel and accommodation expenses incurred over and above the daily travel costs to university and for those who need dual accommodation.

For more information about the changes visit the gov.uk website and the Funding Clinic.

Accommodation (Hatfield Applicants)

Due to the nature of your programme, your studies are likely to continue over the summer period, requiring an extended period of accommodation on campus. There are 2 accommodation options available to you:

Option 1 - 42 week accommodation: if you opt for this accommodation contract but need to stay on campus for up to 50 weeks, this will mean that you will have to move accommodation and we cannot guarantee that this will be at the same cost, and may be higher.
Option 2 - 50 week accommodation: if you opt for this accommodation contract, which is recommended, this will allow you to complete your studies over the summer period without having to move accommodation. If you choose this option you cannot change to a 42 week contract at a later stage.

*Tuition fees are charged annually. The fees quoted above are for the specified year(s) only. Fees may be higher in future years, for both new and continuing students. Please see the University's Fees and Finance Policy (and in particular the section headed "When tuition fees change"), for further information about when and by how much the University may increase its fees for future years.

View detailed information about tuition fees

Read more about additional fees in the course fact sheet

Scholarships

Find out more about scholarships for UK/EU and international students

Other financial support

Find out more about other financial support available to UK and EU students

Living costs / accommodation

The University of Hertfordshire offers a great choice of student accommodation, on campus or nearby in the local area, to suit every student budget.
Please note that some of the images and videos on our course pages may have been taken before social distancing rules in the UK came into force.