Bachelor of Laws LLB (Hons)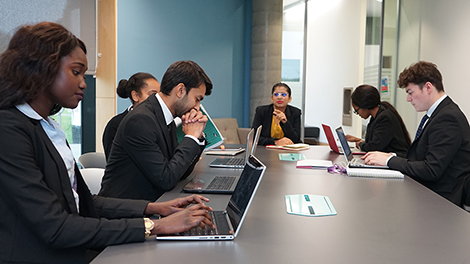 Work with experienced lawyers in our award-winning law clinic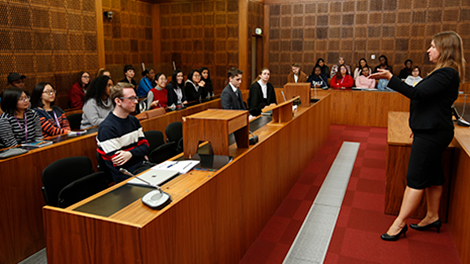 Practise your legal skills in our full-size replica Crown Court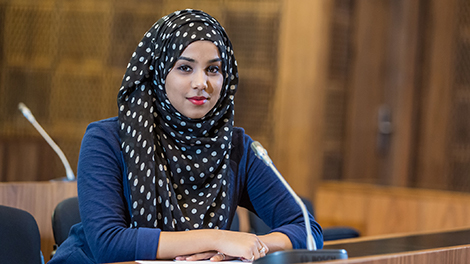 Develop critical legal thinking and core professional skills
This course includes the options of:
*No fees are charged for this year
Key information

UCAS code

M100

Institution code

H36

School of study

Hertfordshire Law School

Course length

Full Time, 3 Years
Part Time, 6 Years
Sandwich, 4 Years

Location

University of Hertfordshire, Hatfield

Entry requirements

| UCAS points | A Level | BTEC | IB requirement |
| --- | --- | --- | --- |
| 120 - 128 | BBB - ABB | DMM - DDM | 112 - 120 point |

Additional requirements

GCSE: Grade 4/C in English Language and 4/D Mathematics

Access Course Tariff: An overall merit profile in 45 credits at Level 3.

All students from non-majority English speaking countries require proof of English language proficiency, equivalent to an overall IELTS score of 6.0 with a minimum of 5.5 in each band.

If you do not have the required IELTS or equivalent for direct entry on to your degree programme, our Pre-sessional English and International Foundation courses can help you to achieve this level.

For more details on the University of Hertfordshire's entry requirements, please visit our Undergraduate Entry Requirements page.

Find out more about International Entry Requirements.

The University of Hertfordshire is committed to welcoming students with a wide range of qualifications and levels of experience. The entry requirements listed on the course pages provide a guide to the minimum level of qualifications needed to study each course. However, we have a flexible approach to admissions and each application will be considered on an individual basis.

Professional accreditations

The LLB (Hons) Law covers the seven foundations of legal knowledge required by the Bar Standards Board (for barristers) for entry onto the professional course. The LLB (Hons) is also recognised as a qualifying law degree for the purposes of the Solicitors Regulation Authority (for solicitors).

The LLB Programme has also received an Institutional Exemption from the Chartered Institute of Legal Executives (CILEx's) level 6 qualifications. Students enrolled upon and successfully completing the LLB (including completion of the following modules: Land Law, Company Law and Litigation) will be eligible to apply for exemptions from the following CILEx qualifications:

CILEX Level 6 Diploma in Law and Practice
CILEx Graduate Fast Track Diploma (CILEx Level 6 Diploma in Legal Practice)

This means that upon graduation, you will be able to apply to CILEx to become a Graduate Member (for a fee). Graduate members will therefore not be required to undertake a Legal Practice Course or a Training Contract, and can instead enter the legal profession ahead of their peers. For further benefits of the CILEx membership please visit their website.

Sign up for alerts

Get access to personalised content, tailored towards your interests:

Information on your favourite courses
Tips to help you through the application process
Blogs, vlogs and advice from current students
Why choose this course?
So, why study for your LLB law here at Hertfordshire? Well alongside a Gold rating for our teaching, we have a dedicated Law School, incredible facilities and an innovative teaching team of practising lawyers and solicitors. We've shaped our law degree around a skills-based competency framework that is geared towards the demands of today's legal profession. This will kickstart your career with exceptional skills, experience and opportunities.
You'll study in our fantastic Law Building, practise your skills in our replica Crown Court and solve real problems for the local community in our very own pro-bono law clinic. Get stuck into our huge range of co-curricular activities and you'll also future proof your degree with skills and qualifications in areas like mooting, trial advocacy and client interviewing.
As well as exploring the fundamentals of law, you'll explore contemporary issues as diverse as data protection, human rights, terrorism and cybercrime. We use an innovative flipped-classroom model that lets you watch lectures online, from home, before coming to seminars to tackle the issues in-depth with your tutors. It's a unique approach that gives you flexibility, structure and a permanent online resource you can dive into – anytime, anywhere.
Our LLB is built around our Guiding Principles:
1. Students as individual learners
We see every student as an individual learner with their own needs and career aspiration. Our aim is to work with you in developing knowledge, skills, and self-awareness to make those aspirations a reality.
2. Inclusive and diverse legal community
We aim to build an inclusive and diverse legal community that fosters a culture of success and achievement for all.
3. Innovative and challenging
We aim to build together an innovative legal curriculum that engages and motivates all members of our legal community.
4. Transferable skills
We recognise that a law degree can be used to support a range of careers and professions. We aim to ensure that you develop a range of legal and transferable skills.
5. Flexible
We recognise that students need to undertake at least 40 hours of study a week on our full-time programme. We aim to support your learning by being flexible in supporting your education alongside other commitments.
What are the facilities like?
Outstanding. Our bright, modern Law School Building opened its doors in 2011 and brings you a mixture of fantastic technology, well-equipped study spaces and realistic legal settings. Inside you'll find our incredible replica Crown Court, complete with judge's bench and viewing gallery, where you'll practise your skills and build your confidence.
We've also got our very own law clinic, where you'll work with experienced lawyers and solicitors to solve real problems for local people.
Hertfordshire Law School has helped graduates forge successful careers for over 40 years. You'll benefit from our reputation for being forward thinking, innovative, community focussed and responsive to the world around us.
What's the course about?
People, power and problem solving. A law degree is a fantastic opportunity to study human relationships, investigate complex problems and understand the diverse structures that keep us functioning as a modern, evolving society. It's a qualification that opens doors into a huge range of careers, giving you a deep, sought-after knowledge of the way our legal world works today.
Right from the start you will have a two-week connections module to develop the skills and mindset required for studying law successfully.
You'll spend your first year building a really strong foundation of legal knowledge – and developing professional skills you'll use throughout your law degree and beyond. Together we'll explore Contract Law, Tort Actions, Justice Matters and Constitutional Principles of the UK and EU. Plus our new employability module that brings employability into the core of the LLB, Life in the Law. Right from the start of your degree you'll be assessed in our replica Crown Court as you present client arguments in front of a judge.
In your second year, you'll explore Land Law, Criminal Law, Equity and the Law of Trusts and Life in the Law II: Career and Personal Development. You'll experience our mock assessment centre to develop real-world, professional skills in a supportive environment. You'll start making choices about specialisms, by undertaking a 15-credit module of your choice from Commercial law, Streetlaw, Practical Legal Skills (an introduction to SQE 2 skills), Law of Digital Economy, or Law of Local Government
You'll also have the exciting opportunity to get involved in our award-winning pro bono and law clinic. This allows you to develop your skills while providing legal advice to people in our local community.
Work placement/study abroad option: Like some real-life experience? Between your second and third years, you've got a chance to go on a legal work placement for up to a year and build your experience. It's a great opportunity and a huge boost to your CV. Even better, we're only 25 minutes by train from central London, putting some of the UK's most exciting law firms right on your doorstep.
Rather spend the year studying abroad? No problem. With partner institutions all over the world, we can help you make memories, develop skills and discover incredible new perspectives.
When you come back for your final year, it's time to explore the areas that really fire your imagination. In your final year, having completed the foundations of legal knowledge in years one and two, you'll choose from more than 20 specialist subjects – from International Environmental Law to Complex Cybercrimes. You could choose Trial Advocacy or opt for a module in Clinical Legal Education.
With inspiring guest speakers, events and networking sessions, you'll be immersed in the legal community from the moment you join us – giving you the skills, experience and contacts to launch a brilliant career. Ready to get started? Come and explore at one of our hands-on open days.
Your main campus is de Havilland 
You'll share this campus with students from business, law, sport, education, and humanities subjects. The student housing is close to our Sports Village which includes a gym, swimming pool and climbing wall. You can get breakfast, lunch, or dinner in our on-campus restaurant or bar (in the newly built Enterprise Hub) on days you don't feel like cooking. You can also use the common room to play pool, video games or just to hang out with friends.  Our Learning Resources Centres are open 24/7, which means you can study whenever suits you best. Want to pop over to the other campus? You can take the free shuttle bus or walk there in just 15 minutes.  
What will I study?
Degree programmes are structured into levels, 4, 5 and 6.  These correspond to your first, second and third/final year of study.  Below you can see what modules you'll be studying in each.  
Level 4

Level 5

Level 6

Study abroad

An opportunity for an amazing experience, which will help make you stand out from the crowd. With more and more companies working internationally, experience of living in another country can make a great impression on future employers.

This course offers you the opportunity to enhance your study and CV with a sandwich year abroad. The University has partnerships with over 150 universities around the world, including the USA, Canada, Asia, Africa, Australia, South America and closer to home in Europe.

If you study abroad between your second and third year of study, you'll pay no tuition fee to the partner university and no tuition fee to us either. We'll ask you to make your decision in your second year, so there is plenty of time to think about it.

Work placement

Graduate with invaluable work experience alongside your degree and stand out from the crowd.

This course offers you the opportunity to enhance your study and CV with a work placement sandwich year. It's a chance to explore career possibilities, make valuable contacts and gain sought after professional skills.

Our dedicated Careers and Employment team are here to help guide you through the process. We make sure that we have close links with a wide range of employers, such as law firms, local businesses, local authorities and more. Many of our alumni are also actively engaged with us to offer work placement and experience opportunities.

If you take up a work placement between your second and third year of study, at the University of Hertfordshire you'll pay no tuition fee for this year. We'll ask you to make your decision in your second year, so there is plenty of time to think about it.

What if I need support?

We're here for you. Our school is a warm, welcoming community where you'll find plenty of people to encourage you through your studies. You'll have your own Academic Support Tutor for the whole time you're here, and our friendly course and cohort leaders are always happy to talk things through. If you need some personal support, we've also got our own wellbeing leader, and the majority of our academics are trained and accredited in mental health first aid.

For additional help with study skills, including referencing, essay writing and presentations, you'll have access to our academic support services. You can attend workshops, 1-to-1 sessions and online tutorials. Both our LRCs (Learning Resources Centres) run drop-in study skills sessions. And the best thing is, it's all free.
I learnt the importance of independent study mixed with the various group study exercises that enabled me to learn and hone my research and talking skills in public.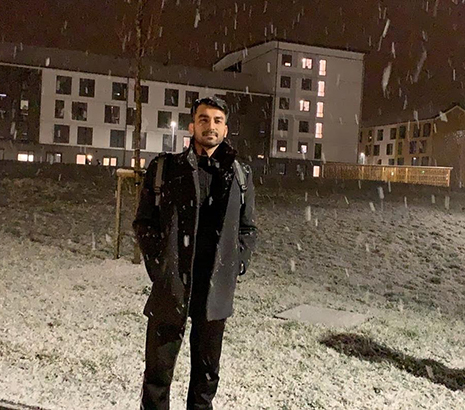 Student Blogs
Syed Ali - Choosing a January start
My course and university experience
Hi, my name is Syed Ali. I wanted to tell you all about my university experience and my course, so here goes!
Everyone's university experience is bound to be different. The first step towards experiencing a trailer of a practical life starts from here, a major transition from high-school to a whole new campus-based journey. To pursue law as my career I chose Hertfordshire law School specifically because I was also looking for a complete campus-based teaching experience where I could explore more opportunities and an in-depth practical experience. I've had an enjoyable time. However, like many other students, I missed home far more than I expected. It was initially difficult but eventually I learned to be a lot more independent. Despite this, I managed to overcome these issues. I got involved in different activities and societies, this enabled me to socialize more and participate actively in them, and now it has become part of a daily routine to participate in their activities and attend certain events/meetups.
Choosing a January start
It feels different starting your academic year with the start of the calendar year, frankly I have always preferred that this is how it should be. The induction process is quick and January intake is more of a fast-paced structure where you get to taste all the facilities, activities and programmes. The studies and curriculum work exactly the same way as the September intake, the opportunities are the same and the fun fact is that in January there are a lot of student union activities that happen and fairs plus, all the societies are arranging events where you get to take part and experience different cultural activities, with this you make your own January intake family and the events that happen in this time are all inclusive mostly of January intake students. Starting in January still meant I could experience campus life, especially at the beginning where it all happens in a short period of time!
After your semester B ends you end up meeting with your semester A (September intake) fellows, and it seems that both of the intakes are not that much different other than the dates of their induction and that is the best thing about this programme that you don't feel left out or different than the September intake.
The practical road
Why did I choose Herts? It was an ideal choice as I wanted to have an in-depth hands on practical law school experience with all the opportunities that could be easily accessible. And that too in a campus-based environment. The course route is really fascinating, with the choice of module selection and the practical activities that happens along the way. The Hertfordshire pro bono law clinic is one of the best initiatives that has given me opportunities to work with a solicitor helping in ongoing cases and it gives you the hands on experience of meeting with clients and handling case files and shadowing legal advisors while being a student, it is type of a pro bono internship work experience that you get alongside your studies. I am also involved as a law clinic student advisor and street law presenter the role of which was to go to various academies and law fairs and give presentation on certain laws and legal awareness.
Currently I am in my final year, so far, I have taken part in various projects and activities that now the thought of me leaving this home at Herts saddens me. But the opportunities and the achievements that I have accomplished so far could not have been possible with the support of the teachers and the whole faculty. The lifetime friends and colleagues that I have made I am grateful for it. I love to learn new things, and as a student ambassador and education liaison officer I was provided with various opportunities to portray my potential in various event and you can get paid for the hours you work.
Outside of my studies, I have also explored the nearby areas of Hatfield, it is a small university town (a term I use) as you'll see majority of Herts students living and roaming around with familiar faces. Everything is in walking distance from both college lane and de Havilland campus with 25 min train from Hatfield station to London kings cross it feels more of like a university sitting in the outskirts of London. The parks around Hatfield are really scenic, you can cycle around and enjoy the atmosphere.
So far, the experience was really good! But wait don't think that this was it, because when they say Home at Herts, they actually mean it. In this time of pandemic, the university did not leave its family alone, there are various virtual programs that are still going on and organizing virtual activities weekly so that the students would remain active and motivated. Online lectures have been really helpful with the tutors also providing one-one guidance and support sessions in place as well. In order to engage the students, the online programmes in place are working brilliantly which is inspiring.
If anyone is thinking of applying to university, here are some tips. Number one; make sure that you have a strong personal statement that reflects your true passion and honest insight about the subject you have applied for in order to set your application apart from other applicants. Secondly; there can be pressure to apply to certain universities, but you need to go for the one where you'll enjoy the most and get the most experience out of it. I believe this is one of the best decisions that I have made so far and I can see an excellent outcome in near future.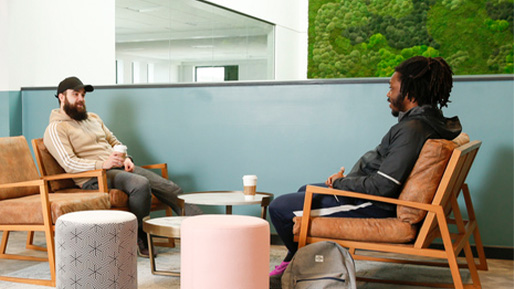 Student Blogs
Nicole-Therese - Things you should know
Things you need to know before studying Law at university
The first thing that you need to know before you attempt to study Law at university is that there needs to be a lot of hard work and commitment on your part.
Studying Law is not an easy task so you need to make sure you set your priorities straight. You cannot afford to lose focus so make sure you put in a lot of work and you will always be successful.
Ask questions/ Be willing to seek advice or help
If there is anything that you do not understand or you need clarification on, make sure that you make this known to your lecturers or tutors. Don't be afraid or embarrassed to seek help. There is a lot of support available to Law students so make sure that you utilise this. Make sure to use all resources available to you, for example, drop-in sessions which take place during the week.
Get involved / participate in extra-curricular activities
As a law student, it is imperative for you to participate in co-curricular activities. Not only are these activities super fun and enlightening they boost your cv and make you stand out to a future employer. In my opinion, they also give you a sense of reality; a glimpse of what it may be like when you're out in the real world actually practising Law.
Do a significant amount of research on the modules you may decide to choose in your second and third year of University.
In our second and third year, we have the option to choose certain modules we would prefer to study. Make sure that you know what those modules would entail and you are sure that it is something that you are interested in.
It is so important to be proficient at time management while at university. There is a lot of content to learn every week and most of the course consists of independent study. I understand that many people engage in part-time work while at university so it's important that you have a daily planner or some system that is organised to make sure you don't fall behind on your academic work.
Attend as many seminars/ Workshops as you can
There are often very informative workshop sessions on various topics and issues for example "how to find work opportunities" or "UK immigration & post-study work: what are your rights?" – this one was really helpful to me as I'm an international student. There are also loads of networking events where you could meet potential employers and mingle with people who could give you an insight of what life after university could be like.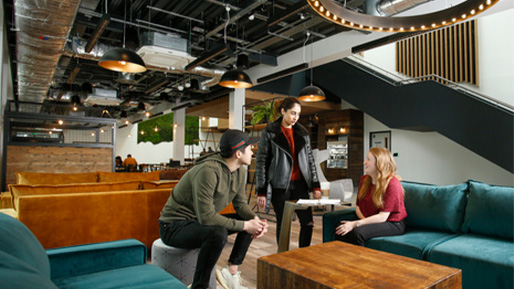 Student Blogs
Nicole-Therese - Guide to law facilities
Guide to the law facilities
The de Havilland Campus situated at the crossroads of A1001 and A1087 in Hatfield Business Park is where everything relating to Law takes place.
There's a separate building opposite the building where the Learning Resource Centre is situated called the Law Court Building. This Building is where a vast majority of my classes take place and where the mock Courtroom is located.
The Learning Resource Centre (LRC)
In the Learning Resource Centre (LRC), we have a whole sector just for Law textbooks and resources. Law requires a lot of reading, so this is essential while studying Law at university.
There are computers on each floor which you could use as well as laptops you can borrow, take home and use. There are quiet rooms as well to accommodate students who find it difficult to focus in a busy environment. There are also rooms where students can meet up to conduct group meetings for group assignments/ projects.
The online library is very important for Law students and arguably the most useful resource while studying Law. You can search for things like textbooks, journal articles and eBooks. The online library also shows you what textbooks are available in hard copy at the LRC. There are also tools for legal database research available like Westlaw, Lexis Nexis and practical Law. There are also training sessions on how to use these resources.
The University has a £10 million Law Court building containing a full-scale courtroom which was voted the eight most impressive law school building in the world.
There are also Law Report books in the courtroom. I have also been to the courtroom for an important webinar and a domestic abuse training conference which took place there.
The careers and employment service are on hand to help you on your way to future success in Law. There are people available to advise you on your cv layout, cover letters etc. They even provide training on how to ace a job interview.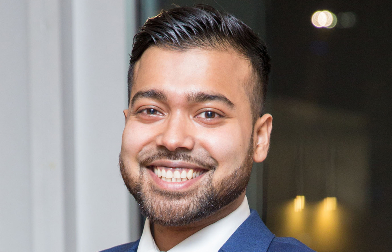 Alumni Stories
Anwar 'Ash' Khan
Meet Anwar 'Ash' Khan who since graduating in 2010 has taken all of the opportunities presented to him. Anwar currently works as In-House Counsel at British American Tobacco.
Read more stories
Find out more about this course
| | |
| --- | --- |
| Current job role | Lawyer |
| Year of graduation | 2010 |
| Course of study | LLB (Hons) Law |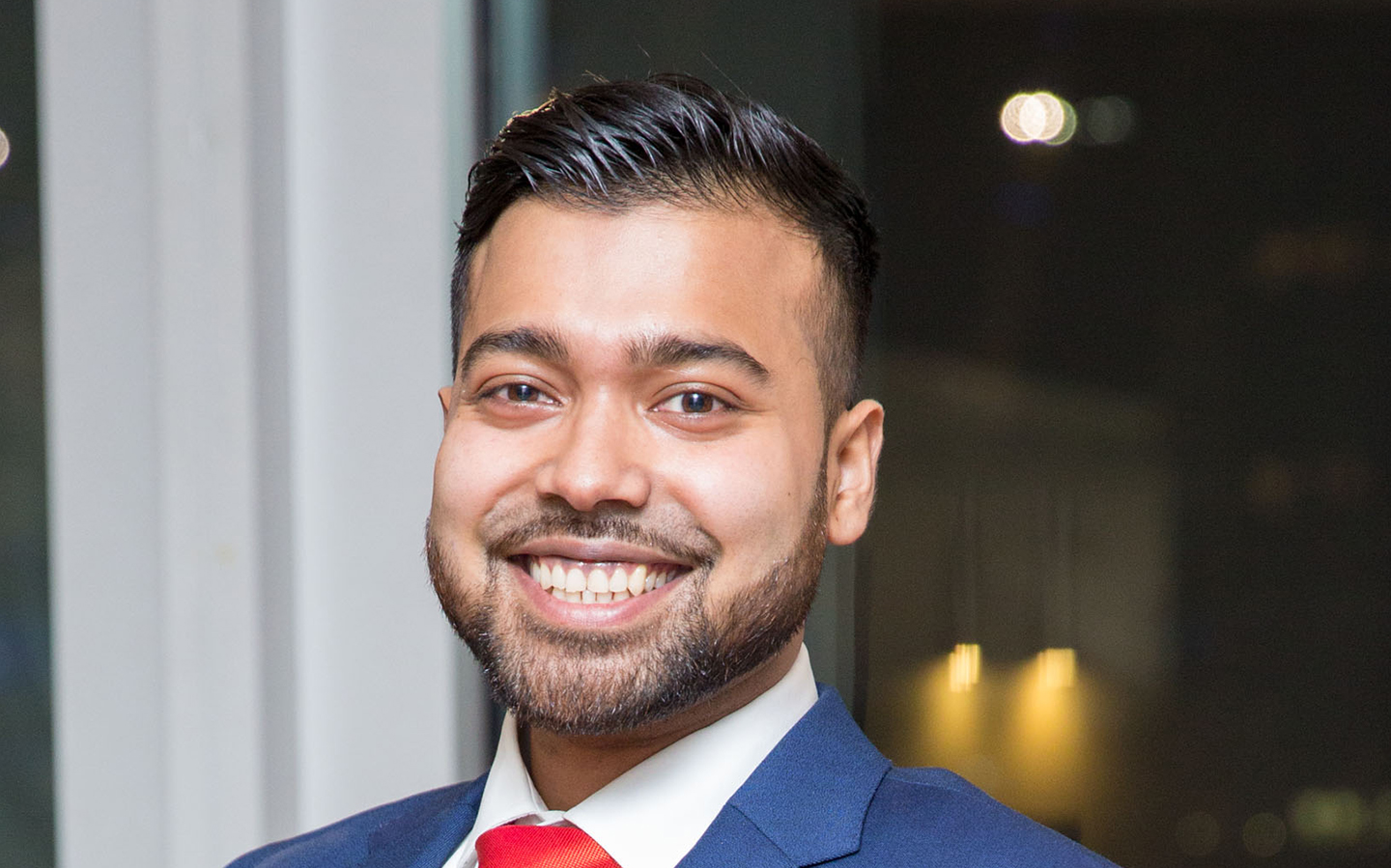 Opportunities and experiences
Anwar credits his professional success to having had the opportunity to gain experience in both private practice and in-house legal counsel roles. He recognises the role the University of Hertfordshire has played in getting him to where he is today having studied Law at the University.
Throughout his degree, he learnt the importance of independent study but also the value of the group study exercises. These practical elements enabled him to learn and hone his research and communication skills in public as well as in a client advisory role.
Anwar speaks highly of the resources on offer and the academic staff who he says were always available to offer support. 'My lecturers supported me to tackle tricky subjects or areas which I had difficulty in improving on. I was never too great at coursework, but with their expertise and guidance, I was able to tailor my writing style to address key points in my coursework.'
Anwar's experience at the University was enhanced by the strong student community present on campus. He says, 'I stay in contact with many of my friends from university. Some have even offered me guidance and have helped with interview advice and roles following my degree. Some of my friends also went on to study the LPC as well.'
Aspirations for the future
He has been successful in achieving his career aspirations, capitalising on the support and opportunities his degree offered. He advises new and prospective students to do the same: 'Try your best. Don't have a fixed idea on what happens after graduation. Your opportunities are limitless. The skills you learn are made for the professional world. Take every professional opportunity available and make the best of the great staff there to advise you.'
Looking ahead, Anwar is excited for the next stage of his career but remains committed to doing more charity work. He recently carried out philanthropic work in Bangladesh and hopes to do more to help third world countries in the future.
'Your opportunities are limitless. The skills you learn are made for the professional world. Take every professional opportunity available and make the best of the great staff there to advise you.'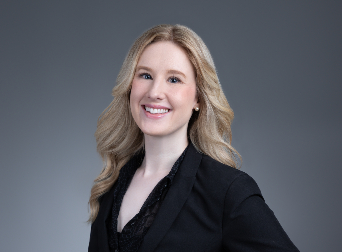 Alumni Stories
Natalie Pringle
Meet Natalie Pringle who has excelled in her career since graduating. She currently runs her own real estate firm in Asia and is the CMO for Asia's leading financial literacy platform for women.
Read more stories
Find out more about this course
| | |
| --- | --- |
| Current job role | Co-Founder and Director, CMO and Programme Manager |
| Year of graduation | 2009 |
| Course of study | LLB(Hons) Law |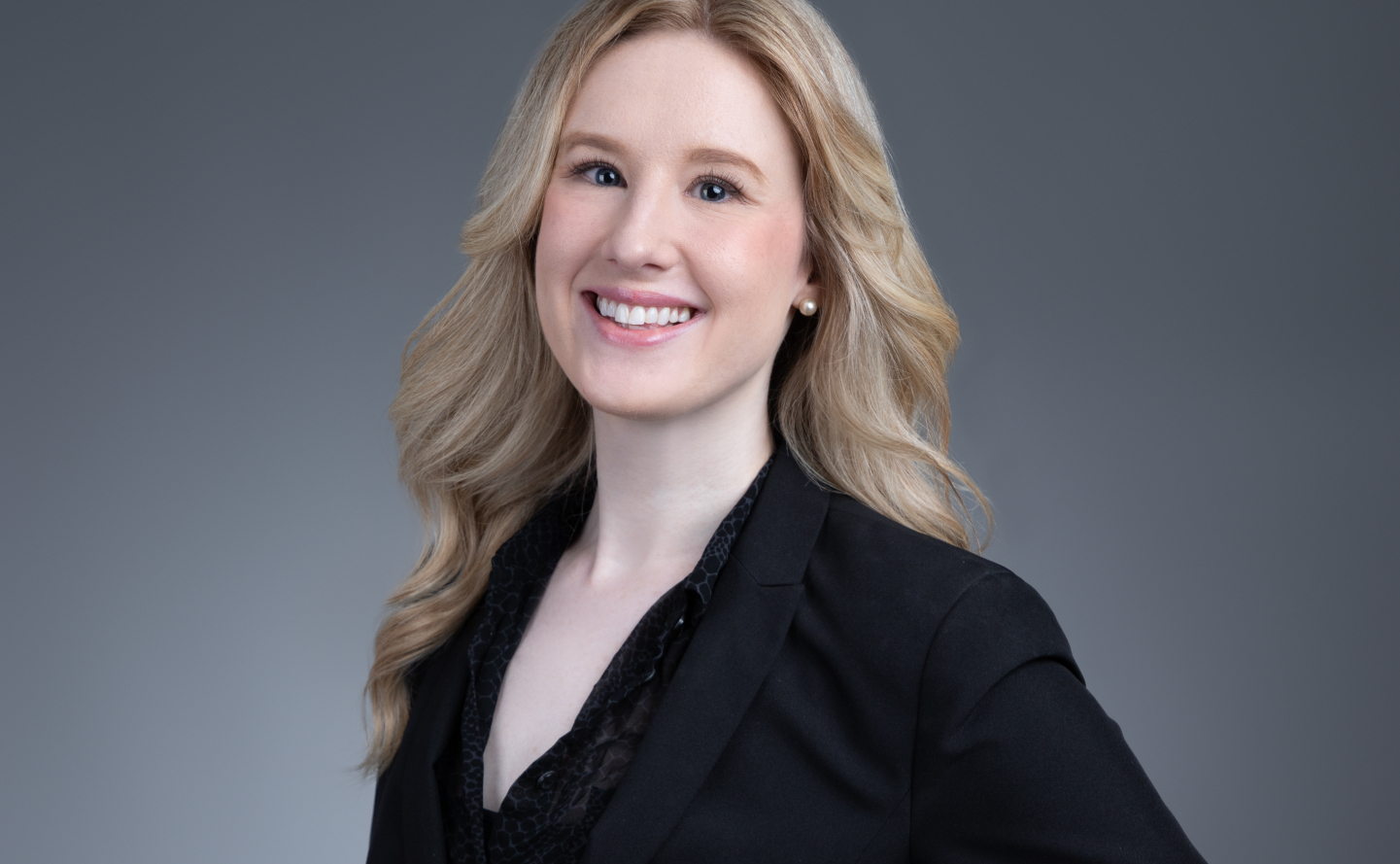 University life and experience
Originally from Oxfordshire, Natalie decided to study at the University of Hertfordshire as it was within a two-hour radius from her hometown – making visiting friends and family easy. Not only was the University conveniently located, she was blown away by our Law programme. From our expert tutors and lecturers to our facilities, Natalie felt at home immediately at the University.
Natalie took full advantage of the opportunities on offer within Hertfordshire Law School including extra-curricular activities like mooting, debating, trips to Inns of Court as well as guest speakers who were regularly invited onto campus to lead debates. Not only did Natalie find these incredibly fun, but she says, these opportunities helped her gain confidence and have 'really shaped the person I am now and has shown me that if you are willing to put your time and show commitment, then many other doors will open for you.'
Her favourite extra-curricular activity was being involved in the mooting team as she got to travel throughout the country, bound with her peers and receive extra support from lecturers. She describes the skills she learnt while on the team as 'invaluable' and the overall experience 'fantastic.'
These experiences have been extremely beneficial throughout Natalie's career. She says, 'It was a great experience which gave me the confidence to speak in public, how to research and shape an argument, analytical skills and gave me a basic knowledge of contract and employment Law which have been useful in the operational side of running a business.'
Future aspirations
Natalie is currently running her own company in Hong Kong as well as other ventures in Fintech and charitable organisations. She envisages her future will continue on this path enabling her to continue to learn, innovate and network.
It was a great experience which gave me the confidence to speak in public, how to research and shape an argument, analytical skills and gave me a basic knowledge of contract and employment Law which have been useful in the operational side of running a business.
What's next for my career?

Whatever career you're building, your LLB Law is a great head start. Want to be a barrister? It's recognised by the Bar Standards Board, getting you onto their professional course. Rather be a solicitor? It's recognised by the Solicitors Regulation Authority as a qualifying degree. Like to be a paralegal? Get straight onto the National Association of Licensed Paralegals' Level 7 Diploma.

If you complete certain modules, you'll also be exempt from the Chartered Institute of Legal Executives (CILEx) Level 6 diploma – and able to jump into legal practice ahead of your peers.

You can also study for a master's with us. Our LLM is the classic legal master's, with lots of opportunities to specialise, while our LLM Legal Practice incorporates the Legal Practice Course (LPC) which you need to qualify as a solicitor – and gives you access to postgraduate funding.

Even if you don't follow a legal career, an LLB really does open doors. Over 93% of our graduates are working or studying within six months of graduating*, going into law, local government, the police, management, HR, accountancy, teaching and journalism.

* 2016/17 Destination of Leavers from Higher Education (DLHE) survey.

View our Alumni profiles

Further information - includes assessment method

How to apply?

Fees and funding
Due to the ongoing Coronavirus pandemic, examinations may be replaced by an alternative form of assessment during the academic year 2020/2021. Please refer to the Programme Specification on these pages for further details.
Please note that some of the images and videos on our course pages may have been taken before social distancing rules in the UK came into force.