BA (Hons) Fashion and Fashion Business
Key information

UCAS code

W231

Institution code

H36

School of study

School of Creative Arts

Course length

Full Time, 3 Years
Part Time, 6 Years
Sandwich, 4 Years

Location

University of Hertfordshire, Hatfield

Entry requirements

| UCAS points | A Level | BTEC |
| --- | --- | --- |
| 96 | CCC - Including formal or informal qualifications in Art or Design | MMM |

Additional requirements

All students from non-majority English speaking countries require proof of English language proficiency, equivalent to an overall IELTS score of 6.0 with a minimum of 5.5 in each band.

If you do not have the required IELTS or equivalent for direct entry on to your degree programme, our Pre-sessional English and International Foundation courses can help you to achieve this level.

For more details on the University of Hertfordshire's entry requirements, please visit our Undergraduate Entry Requirements page.

Find out more about International Entry Requirements.

The University of Hertfordshire is committed to welcoming students with a wide range of qualifications and levels of experience. The entry requirements listed on the course pages provide a guide to the minimum level of qualifications needed to study each course. However, we have a flexible approach to admissions and each application will be considered on an individual basis.

Sign up for alerts
About the course
This course is ideal for students who are both creative and analytical, who want to learn about the business of fashion and who still have a desire to design and make, but ultimately want a fashion business-centric career. The course considers the complexities surrounding the global fashion industry to provide an in-depth appreciation of how products are manufactured, supplied and sold. Ultimately, you'll gain the experience, knowledge and entrepreneurial skills to start your own company or to enter an existing one with a sound understanding of the business of fashion.Our strong collaborations with the likes of Ted Baker, Ally Capellino and Maria Grachvogel open up opportunities for live projects, work placements, competitions and employment.
Why choose this course?
The BA (Hons) Fashion and Fashion Business award is intended to equip graduates with the knowledge and skills to work in fashion business. The learning will prepare students to take up careers in a variety of fashion business roles including Buying, Merchandising, Sales and Marketing and Communication. Fashion and Fashion Business is for students that are both creative, and analytical, who want to learn about the business of fashion, who still have a desire to design and make, but ultimately wish to pursue a fashion business centric career.
We support freedom of expression and individuality and help our students to be industry informed, socially responsible and creatively prepared
A unique course embracing an industry led Concept to Customer philosophy
Exciting speakers from across the fashion industry and opportunities to attend company insight days and events.
Strong industry relationships with a number of leading brands and designers collaborating through live projects, work placements, competition sponsorship and graduate employment opportunities
A great spacious contemporary environment including industry standard resources for you to thrive in
A highly experienced and dedicated academic and technical team putting your learning at the centre of the programme
What will I study?
First Year
Learning alongside your fashion colleagues, the focus is on learning core fashion business, design, and technical and portfolio skills. You will be introduced to the principles of strategic business theories and practices used commercially within fashion through report writing, reflection and analysis. You will be introduced to the 'language' of fashion and fashion business, including key roles and their functions and how the sector operates.
Second Year
You will learn how to contextualise the business of fashion; providing a more in-depth understanding through analytical reports such as: market research, branding, strategic business planning and communication skills.
You will continue to study core fashion design, technical and portfolio skills with a greater emphasis on a continuous programme of exploration, risk taking, curiosity and creativity. We also provide our students with the opportunity to participate in internationally recognised competitions.
Final Year
Working at a greater level of independence, you will study towards a major in an in-depth investigative fashion business study that is achieved through a variety of different communication methods. Students will negotiate areas of enquiry that reflect a sophisticated awareness of fashion business. In particular management competencies, the successful implementation of providing solutions to complex business problems, and an understanding of key factors that influence commercial fashion.
Independent study
As a student on our Fashion programme, a large chunk of your time will consist of independent study. Working on set tasks as directed by your tutors, you will be expected to explore and progress your projects independently outside of lesson hours.
Don't worry though; independent study doesn't have to mean studying alone. You will be guided by your tutors on the tasks, able to use our state-of-the-art facilities outside of lesson hours alongside your classmates, and supported by our excellent technicians if you have a query or get stuck when your tutor isn't around. This allocated independent study gives you the ideal opportunity to build your personal style and grow confidence working and making decisions alone, whilst still giving you professional support and personal guidance you need on your academic journey.
Professional Accreditations
Ranked 29th in the country in the fashion and textiles section of the Guardian's 2017 University League Tables.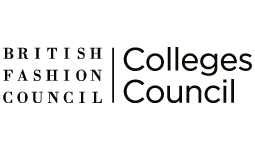 Careers
This courses prepares you with the skills to work in range planning, merchandising, buying, design as well as production management.
What job can I get?
Our fashion and fashion business degree equips you with a range of skills suitable for starting careers in the industry. Our graduates are employed in buying, merchandising, strategic marketing, e-commerce, sourcing and allocating, sales, production management and more, and often use their knowledge to start their careers as freelancers.
Study abroad

This course offers you the opportunity to study abroad through the University's study abroad programme. Study abroad opportunities are available worldwide and in Europe under the Erasmus+ Programme.

Work placement

Our students will get the chance to undertake accredited work placements during their studies with prestigious companies, building links and networks with industry partners to enhance their career opportunities.

Key staff

Corinne Metcalfe
Corinne has over 30 years of industry experience, from running her own business to roles such as Designer/Pattern cutter, Head of Design, Design & Development Director and Operational Board member for brands like Nigel Cabourn, Musto, Dubarry and Purdey.


Tony Rosella SFHEA
Principal Lecturer - Programme Leader for Fashion. Tony's background is in creative design and body size and shape technology for the apparel industry. He has led extensive projects with Debenhams, F&F, Marks and Spencer, Ministry of Defence and Next.


Fees and funding

Fees 2020

UK/EU Students

Full time

£9250 for the 2020/2021 academic year

Part time

£1155 per 15 credits for the 2020/2021 academic year

International Students

Full time

£13000 for the 2020/2021 academic year

Part time

£1625 per 15 credits for the 2020/2021 academic year

*Tuition fees are charged annually. The fees quoted above are for the specified year(s) only. Fees may be higher in future years, for both new and continuing students. Please see the University's Fees and Finance Policy (and in particular the section headed "When tuition fees change"), for further information about when and by how much the University may increase its fees for future years.

View detailed information about tuition fees

Read more about additional fees in the course fact sheet

Other financial support

Find out more about other financial support available to UK and EU students

Living costs / accommodation

The University of Hertfordshire offers a great choice of student accommodation, on campus or nearby in the local area, to suit every student budget.

Further information

| Course fact sheets | |
| --- | --- |
| BA (Hons) Fashion and Fashion Business | Download |
| BA (Hons) Fashion and Fashion Business | Download |

| Programme specifications | |
| --- | --- |
| BA (Hons) Fashion and Fashion Business | Download |
| BA (Hons) Fashion and Fashion Business | Download |

| Additional information | |
| --- | --- |
| Sandwich placement or study abroad year | Optional |
| Applications open to international and EU students | Yes |

How to apply