BA (Hons) Event Management and Tourism
Key information
Study abroad option
Entry requirements

We're committed to welcoming students with a wide range of qualifications and levels of experience. Over Clearing, we'll be taking a flexible approach so if you don't have the advertised grades, please submit a clearing application via our online application form or by calling our Clearing hotline on 0300 303 6300, and we'll review and consider your application on an individual basis.

Professional accreditations

The course is recognised by the Tourism Management Institute (TMI) and is a key partner of the Association of British Travel Agents (ABTA).

The University of Hertfordshire is a member of the Association for Events Management Education.

Sign up for alerts

Get access to personalised content, tailored towards your interests:

Information on your favourite courses
Tips to help you through the application process
Blogs, vlogs and advice from current students
Why choose this course?
You'll be supported in your studies and preparing for your future
Develop key event management and business skills
Experience, plan and run live events
5 Reasons to Study BA (Hons) Event Management and Tourism
You will develop key tourism management and business skills on a course which received a satisfaction score of 87% overall in the National Students Survey 2020
The course is recognised by the Tourism Management Institute (TMI) and is a key partner of the Association of British Travel Agents (ABTA)
You will get to study real world case studies and have the opportunity to visit an overseas destination (Coronavirus pandemic permitting)
The course gives you the opportunities to do a work placement in small or large corporations, developing key employability skills, both domestically and internationally
What's the course about?
Careers in event management and tourism are full of possibilities, with exciting projects in interesting places, all over the world. Whether you want to organise festivals and sports fixtures or develop thriving tourist destinations, this course will help you launch a really successful career. It uses the latest theories and real- world case studies to explore their successes and failings, as well as their sustainability, impact, cultural attributes and community engagement.
It's a multi disciplinary, globally focused course developed in collaboration with business leaders and professional bodies and taught by Hertfordshire's highly regarded, experienced academics.
Partnerships and opportunities
As part of our enterprise and employability focus, we give you many options to gain work experience. You can undertake internships during the summer, engage in multiple work shadowing opportunities, and take on a year long placement between your second and third year. Our students have completed placements with a wide variety of businesses, such as Walt Disney, Bluehat Group, British Fashion Council, Givergy Events and charity organisations including Hope for Children.
Many students also choose to broaden their horizons through our study abroad programme in second year with one of our partner universities in Europe, North America or Australia. Some combine their language study options with a half-year of study in the language home country and then a further half-year work placement in the same country. Without a doubt, they come back with excellent skills in a second language in addition to fantastic memories, experiences and career skills.
Our partnership with Walt Disney World Resorts and the University of California Riverside gives our students the chance to study and work in the United States of America on this fantastic internationally renowned programme.
Your main campus is de Havilland
You'll share this campus with students from business, law, sport, education, and humanities subjects. The student housing is close to our Sports Village which includes a gym, swimming pool and climbing wall. You can get breakfast, lunch, or dinner in our on-campus restaurant or bar (in the newly built Enterprise Hub) on days you don't feel like cooking. You can also use the common room to play pool, video games or just to hang out with friends.  Our Learning Resources Centres are open 24/7, which means you can study whenever suits you best. Want to pop over to the other campus? You can take the free shuttle bus or walk there in just 15 minutes. 
What will I study?
You will be studying 4 modules in each semester and your contact time varies between modules, but usually you will have two sessions per week for each module, a one-hour lecture following by a one-hour seminar/tutorial. Typically, a new topic or theory will be introduced in each lecture and will be followed up with class discussion and feedback in the subsequent seminar. In addition, as part of your study time, you will be collaborating with your peers on tasks and group assignments. Module leaders also offer weekly drop in and feedback sessions, usually 2x1 hours per module as well as revision sessions.
The University's 'online learning environment' means you can access all your course resources, literature and timetables from anywhere in the world.
Usually, assessment is split between coursework and examinations. The style of coursework can vary from presentations to business reports, essays depending on the taught topics.
Check out our student blogs
Student Blogs
Kira - Week at a glance
My week at a glance
On a Sunday night, I'll always write out plans for that week in a calendar on my wall to remember by lecturers, seminars, meetings with lecturers and classmates for group work, including my shifts for work. After I've got down the compulsory activities, I'll enter all the social events or fun things I want to do, meeting with friends, lunches, activities to attend on-campus like Active Student roller skating parties or course parties where us students and lecturers get together. Then I'll enter allotted times to work and study, concentrating on specific modules or assignments but trying to encompass some fun things to do throughout the day, or least some wellbeing time, whether it is going to the gym, reading, or doing my hobbies. Throughout the week, I try to stick to the calendar as much as possible, ensuring I do enough uni work to balance with the social activities, attending lecturers and office hours with staff. Between working a part-time job and having an active social life, I aim to get six hours of uni work done per day, depending on how close deadlines are.
Especially in the final year, it's so easy to get caught up in assignments and workload but staying physically and mentally active goes further than procrastinating at a screen for an hour on end. With the girls on my course, we always make time for Friday lunch where we sit in the de Hav café and catch up before our final lectures of the week. We often catch up with other mates in there, making it a social area and a nice end to the week and we try to book study rooms in between lecturer gaps to have some downtime or catch up with notes together. There plenty to do on the weekends too, including EleHouse and the forum on College Lane Campus, St. Albans has a great nightlife with all sorts of bars and pubs and Hatfield has the Galleria, a massive outlet shopping area which is great to walk around. I'll normally work a few hours over the weekend at the gym and finish my shift off with a swim before going to Aldi or Asda to get my shopping for the week. My girls and I sometimes meet up in the evenings to enjoy a film and wine night too which is a fantastic way to replenish for the week ahead.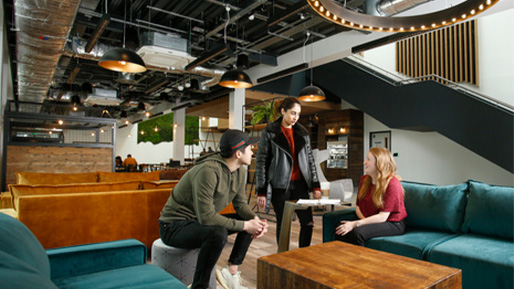 Student Blogs
Kira - Choosing my course
What I love most about my course
As a final year tourism management student who take a placement year, I've had four years to experience the university and strength my course offers. One of the best things about my course must be the lecturers. It's a very cliché thing to say but the team are so strong and friendly! Referred to as the THEM team (Tourism, Hospitality and Event Management), the lecturers are all good friends and it shows; and I would genuinely consider many of the lecturers my friends too. They are always down for a chat, helping with assignments and lecture notes wherever possible. Our module leader, in particular, is fantastic and we have little social events with the THEM team, such as Christmas parties fueled with prosecco and orange juice, career networking with hundreds of job opportunities and it is always someone's birthday within the tourism management course so there is a constant supply of cake! The team are professional, knowledgeable but super approachable and kind-hearted too with our interest in the forefront of their mind.
My course has so many aspects to it as well, so I've covered modules such as tourism planning, HR (Human Resources), strategic business management, data analysis, international field trip and niche tourism. The best module was the international field trip whereby we went to Marbella in the second year and undertook a photograph observation assignment. Not only did we go but we were able to plan our own trips and ended up in this really secluded, beautiful village called Ojen, which lead to a shift in my career path and influenced my placement year which I'll talk about a bit more in a second. The course also entails a whole load of trips, ranging from The British Museum, World Travel Market, Signature Airport (a private airport where we viewed the operations, apron and guest suites - we even sat in the same chair as Beyoncé), Shakespeare's Birthplace and loads more. The opportunities within this course are endless. My placement year was one of the best opportunities I had too, where students take a year out to work in an industry-related role, having a hands-on experience learning from industry experts. This is not a mandatory part of the course either so students can simply do a three-year course or take the placement or study abroad choice. I worked within an organization called Wendy Wu Tours, designing tailormade holidays and ended up setting up my own team, managing and training days which gave me a heap of experience. In the meantime, my course mates went off to all corners of the world including Japan, Spain, Singapore, and Disneyworld so there are endless opportunities.
Student Blogs
Kira - Why I chose Herts
Why I chose Herts
There are a plethora of reasons why I chose Herts but the main one, for me, was the opportunities available within my course, Tourism Management. With a sandwich year available, I was granted the opportunity within a dream job which has helped with my career direction post-graduation, which wasn't necessarily available at other universities. In addition, 80% of the tourism management course also took a placement/study abroad year meaning we can all graduate together! Secondly, the teaching staff at Herts are highly knowledgeable, professional and had great connections from a quick LinkedIn search, which, upon reflection, was fully used throughout my degree with many networking events, guest speakers and course trips.
Moreover, geographically, Herts is in a great position. Central London is only a 20-minute train ride away and I was close enough to home for some of my mum's classic roast dinners. Based just a few minutes walk from campus, the Galleria has some awesome shops and restaurants to check out if you fancy some time off, which is also great for job opportunities for students. Herts also has some cool socials and nightlife; from EleHouse, The Star Bar and The Forum, there's always something going on to get involved in. The Forum does theme nights too which are always a crack, such as Charlie and the Chocolate Factory, 90s classics and the Christmas party is always a highlight. Aside from partying, the Active Student events were super appealing, from sunrise yoga to roller-skating, these free events allow students to meet new people and get active together, alongside over 100 societies to get involved in.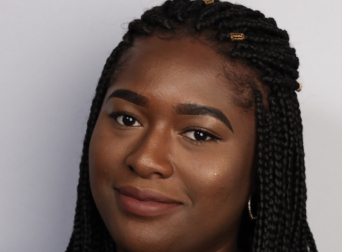 Alumni Stories
Abies Iriowen
Meet Abies Iriowen who has applied her degree to improve diversity and equality in businesses. She currently works as a Diversity & Inclusion Coordinator at Goldman Sachs
Read more stories
Find out more about this course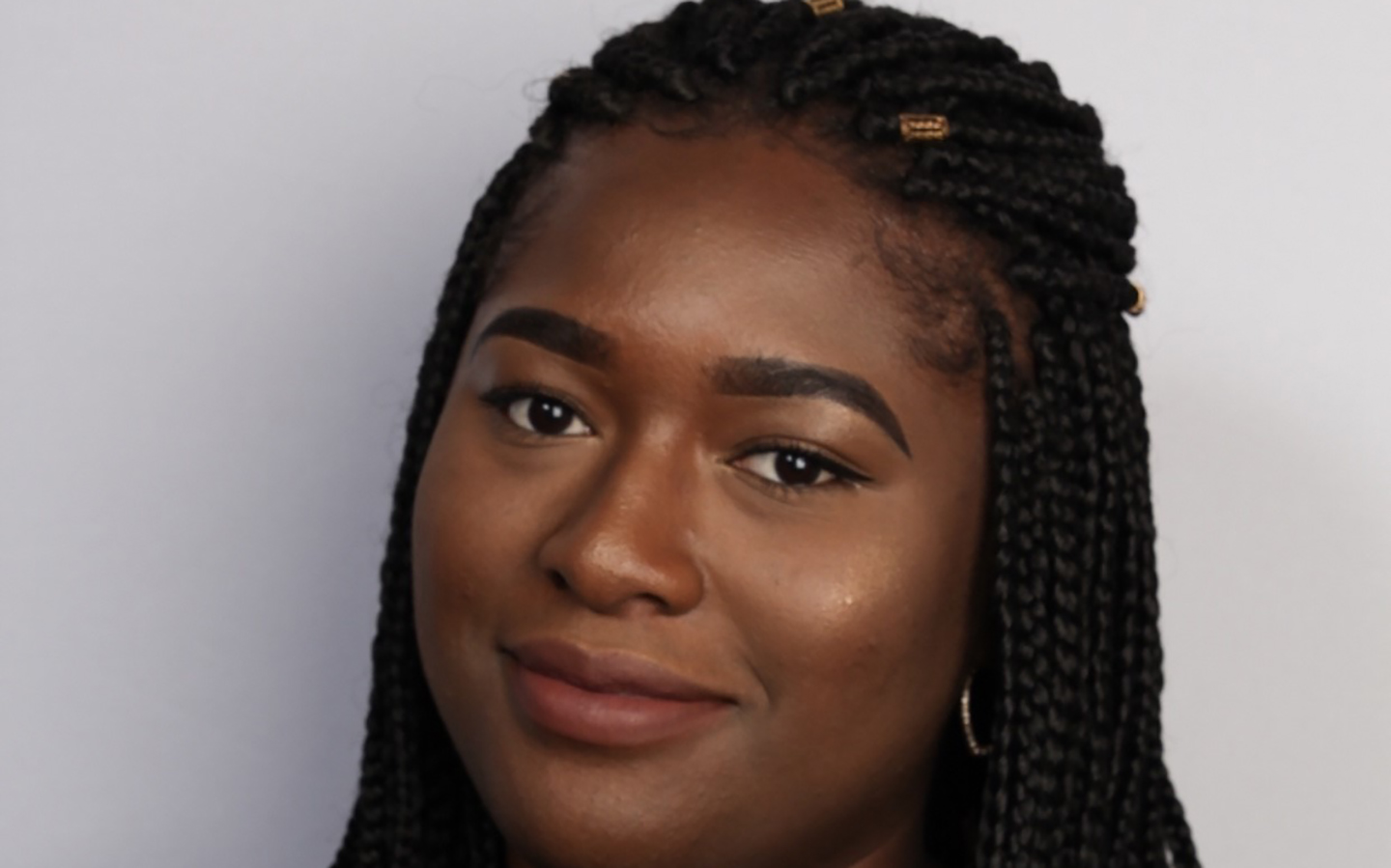 University experience
Abies has fond memories of her time at the University of Hertfordshire and is grateful for all of the opportunities she had within and outside of her studies.
She stresses the importance of joining societies, going on trips and taking advantage of tutors. She says, that her studies gave her 'the push to get practical work experience as they taught me great organisation skills and how to work well in a team.'
As part of her degree, Abies secured a placement at FDM group who then asked her to come back after she graduated. 'I got to this point in my career by getting as much work experience as possible. I completed two summer internships before securing my placement.'.
Current career and future
As a Diversity and Inclusion Coordinator at Goldman Sachs, her role involves 'managing school engagement programmes across the UK, supporting external conversations and diversity and inclusion, and delivering all Diversity and Inclusion Events across the country.'
In the future, she hopes to work her way up in an organisation to promote and support inclusive working environments.
I got to this point in my career by getting as much work experience as possible. I completed two summer internships before securing my placement.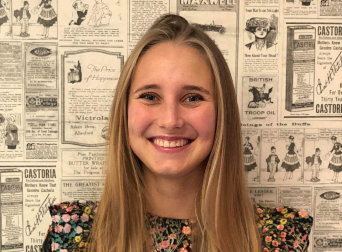 Alumni Stories
Elizaveta Zaskalko
Meet Elizaveta Zaskalko who has explored the tourism industry and shared her passion for travel. She currently works at Expedia Inc as Associate Market Manager.
Read more stories
Find out more about this course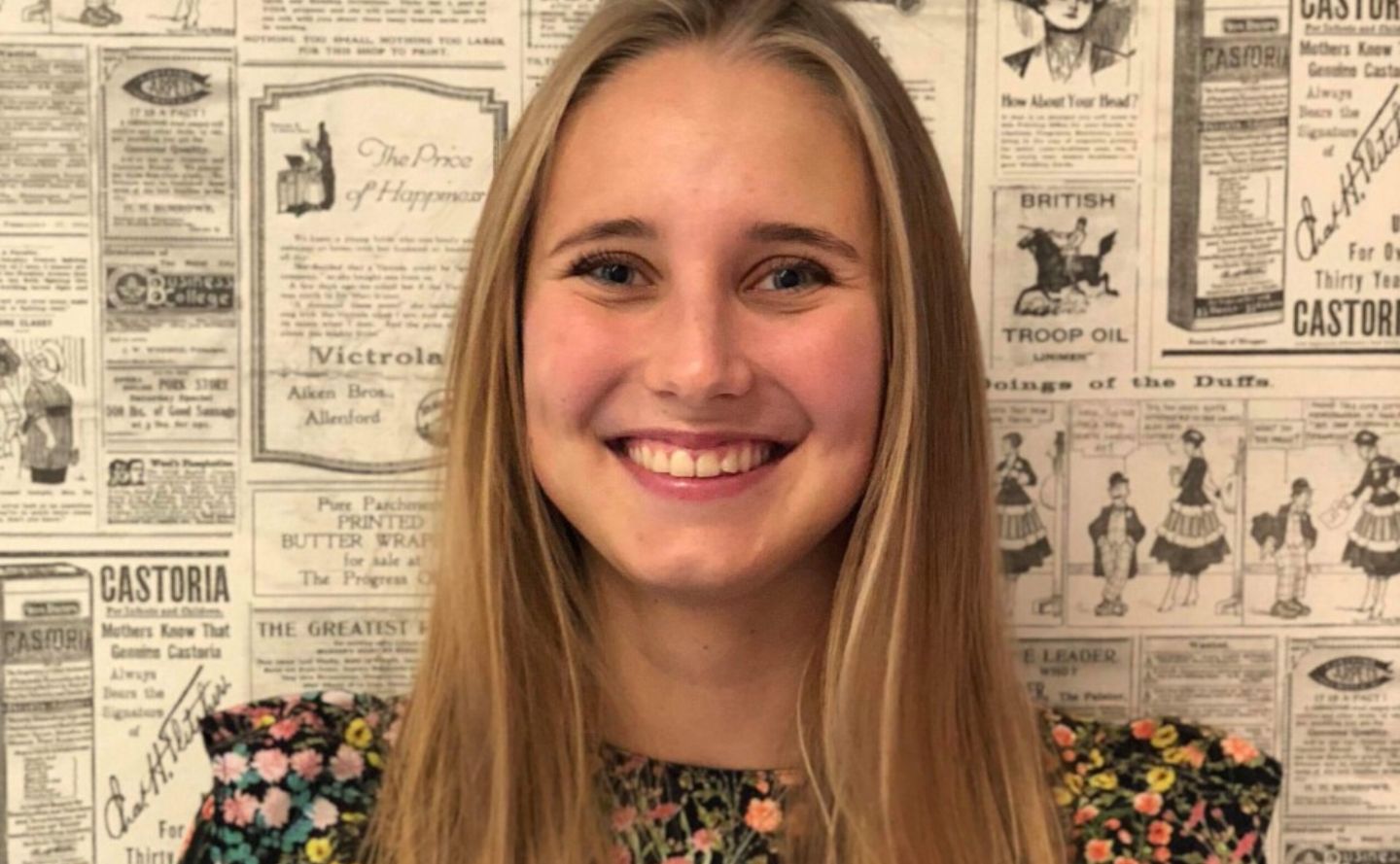 A passion for travel
Elizaveta always had a passion for tourism and knew her career would be within the industry. She currently works at Expedia Inc as Associate Market Manager in the Join Expedia Team (JET) and is responsible for the acquisition of new hotels in Kent.
She started at Expedia straight after graduating from the University in 2016, in the role of Market Associate in the Account Management team. After a year in post she decided to step out of her comfort zone and apply for a promotion in the expanding JET team.
Studying at the University gave her a vast knowledge of the tourism industry which she previously lacked and prepared her for entering the sector. Tourism is a diverse and global industry with many career opportunities for new graduates.
She says, 'When I started my studies, I knew that I wanted to work in the tourism industry but had no idea which part of it. As I progressed, I learned about so many different branches of the industry and it really helped me to narrow it down to the one I actually really enjoyed.'
Strong employment links
'The best thing about my course is that it prepared us for the working world. The programme had a huge focus on employability, which I think was incredibly useful. Coming out of university I knew where I wanted to go, what I wanted to do and how to achieve it.'
The employment focus and links to industry embedded into Elizaveta's degree are what persuaded her to study at Herts. Our courses are designed to give students great opportunities, prepare them for professional life and provide them with direct access to their chosen profession through expert teaching and tangible industry connections.
Elizaveta says, 'An important factor for me choosing to study at the University was being able to do an industry placement year, as it's very hard to get a job without work experience nowadays. My placement year was very challenging but it was one of the most useful experiences I have had so far.'
The best thing about my course is that it prepared us for the working world. The programme had a huge focus on employability, which I think was incredibly useful. Coming out of university I knew where I wanted to go, what I wanted to do and how to achieve it.
What's next for my career?

Graduates have found employment in fields such as events planning, hospitality management, marketing and within large travel companies, hospitality and airlines. Our graduates can leave with key employability, enterprise and strong interpersonal skills. The average salary six months after graduating is £20,000 rising to an average of £24,000 after 40 months. 100% of BA (Hons) Event Management and Tourism graduates are in work or full time study after 6 months.

We're extremely proud to say that 90% of graduates from this degree are employed or in further study just six months after completing the course. They go on to careers including events planning, hospitality management and marketing, often working for event management organisations, large travel companies, hospitality businesses and airlines.

View our Alumni profiles

Key staff

Further information - includes assessment method

| Course fact sheets | |
| --- | --- |
| BA (Hons) Event Management and Tourism | Download |

| Programme specifications | |
| --- | --- |
| BA (Hons) Event Management | Download |

Additional information

Sandwich placement or study abroad year

Optional

Applications open to international and EU students

Yes

Course length

Full Time, 3 Years
Part Time, 6 Years
Sandwich, 4 Years

Location

University of Hertfordshire, Hatfield

How to apply?

Fees and funding

Fees 2022

UK Students

Full time

£9250 for the 2022/2023 academic year

Part time

£1155 per 15 credits for the 2022/2023 academic year

EU Students

Full time

£14000 for the 2022/2023 academic year

Part time

£1750 per 15 credits for the 2022/2023 academic year

International Students

Full time

£14000 for the 2022/2023 academic year

Part time

£1750 per 15 credits for the 2022/2023 academic year

*Tuition fees are charged annually. The fees quoted above are for the specified year(s) only. Fees may be higher in future years, for both new and continuing students. Please see the University's Fees and Finance Policy (and in particular the section headed "When tuition fees change"), for further information about when and by how much the University may increase its fees for future years.

View detailed information about tuition fees

Read more about additional fees in the course fact sheet

Other financial support

Find out more about other financial support available to UK and EU students

Living costs / accommodation

The University of Hertfordshire offers a great choice of student accommodation, on campus or nearby in the local area, to suit every student budget.