BSc (Hons) Dietetics
NHS Learning Support Fund
Training grants of at least £5,000 a year are available for eligible healthcare students which you will not have to pay back.
You may also be eligible for an additional £2,000 towards childcare costs to help balance your studies with family life and £3,000 for students who find themselves in unforeseen financial hardship.
Find out more
Key information

Entry requirements

| UCAS points | A Level | BTEC |
| --- | --- | --- |
| 128-136 | ABB-AAB: 3 A Levels to include Grade B in both Biology and Chemistry. | DDM-DDD: BTEC Extended Diploma in Applied Science (optional units should include Biology and Chemistry related subjects) with DDM profile. BTEC in Sport or Health and Social Care not accepted unless also has A level chemistry at B. |

Additional requirements

Access: 45 Level 3 credits to include at 15 credits in Chemistry at Distinction, 15 credits in Biology at Distinction, and 15 credits in one other science.
IB: Pass International Baccalaureate (Diploma) with 128-136 UCAS tariff points including Chemistry and Biology at Higher Level Grade H5.
GCSE: Grade 4/C in English Language and Mathematics.
Satisfactory interview
Occupational health and DBS check

We welcome applications from students with a wide range of qualifications including A levels, Access, BTEC, Foundation, International Baccalaureate, Irish Highers and others. If the requirements for your qualifications are not shown, please contact us.

All students from non-majority English speaking countries require proof of English language proficiency, equivalent to an overall IELTS score of 7.0 with a minimum of 6.5 in each band.

If you do not have the required IELTS or equivalent for direct entry on to your degree programme, our Pre-sessional English and International Foundation courses can help you to achieve this level.

For more details on the University of Hertfordshire's entry requirements, please visit our Undergraduate Entry Requirements page.

Find out more about International Entry Requirements.

The University of Hertfordshire is committed to welcoming students with a wide range of qualifications and levels of experience. The entry requirements listed on the course pages provide a guide to the minimum level of qualifications needed to study each course. However, we have a flexible approach to admissions and each application will be considered on an individual basis.

Professional accreditations

This course is approved by the Health and Care Professions Council (HCPC) and accredited by the British Dietetic Association (BDA). On graduation you are eligible to apply for registration.

Sign up for alerts

Get access to personalised content, tailored towards your interests:

Information on your favourite courses
Tips to help you through the application process
Blogs, vlogs and advice from current students
Why choose this course?
Graduate with registered dietitian status (unique in East England)
The only UK Dietetics degree to offer a study abroad option
1st in the East of England for Food Science (2023 Complete University Guide)
The first UK university to award academic credit for dietetic practice placements.
Opportunities for practice placements in the NHS (acute and community) and non-NHS settings (subject to availability).
Offers undergraduate route to qualify as a dietitian in 3 years rather than 4 years.
We welcome graduates who are changing direction and want to qualify as a dietitian.
Active student-led Nutrition and Dietetics Society (NADS).
Encouragement to participate in extracurricular volunteering.
Excellent record of graduates presenting at British Dietetic Association Research Symposia.
90% overall satisfaction in the 2022 National Student Survey (NSS)
What's the course about?
With an increased scrutiny on eating and obesity, along with demand from both government and the public for nutritional and dietetic education, the role of dietitians has never been more important. Dietetics is the interpretation and communication of the science of nutrition, which enables people to make informed choices about food and lifestyle. Dietitians work with individuals with special dietary needs, inform the general public about nutrition, evaluate and improve treatments, and educate patients, doctors, nurses and other health professionals. This course covers the broad range of sciences that informs dietetics and is the first of its kind in the UK to award academic credit for practice placements.
Your main campus is College Lane  
This is where the creative arts, science and health-related subjects are based. This means you'll share the campus with future nurses, scientists, artists and more. You can use the common rooms to relax with friends, work out in the 24-hour gym or have a drink in our on-campus pub or cafes. We also have restaurants for you to eat in or grab something on the go. Our Learning Resources Centres are open 24/7, which means you can study whenever suits you best. Want to pop over to the other campus? You can take the free shuttle bus or walk there in just 15 minutes.   
What will I study?
At the beginning of the programme you will be allocated a personal tutor who will provide support and academic guidance throughout your course. Whilst on placement you will be supported by Practice Educators who will supervise and assess you.
You will be taught by a wide range of experienced experts from both within the University and from practice. These include Biochemists, Physiologists and Dietitians.
Teaching is delivered over 3-5 days with 12-25 contact hours a week. In addition up to twenty additional hours a week of self directed study is required.
A variety of teaching approaches are used, including:
practical laboratory sessions
small group workshops
tutorials
seminars and discussion
Assessment methods include:
practice placement
written course work
lab reports
poster presentations
vivas (verbal examinations)
case studies
essays
group projects
exams
Level 4

Level 5

Level 6

Work placement

You will be undertaking three practice placements consisting of a total of 28 weeks over three years. This will give you the opportunity to develop the appropriate knowledge, skills and attitudes to be ready to qualify as a registered dietitian.

Placements are in a variety of stimulating NHS settings such as Acute, Mental Health and Primary Care Trusts, where trained practice educators will support and help you to develop your learning, providing experiences ranging from acute clinical practice in hospitals to GP clinics, visiting clients in their own homes and health promotion activities.

Placements will be in the following eastern counties:

Bedfordshire
Cambridge
Essex
Hertfordshire
Norfolk
Suffolk
Check out our student blogs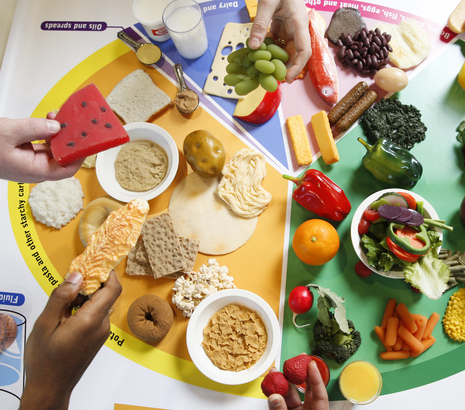 Student Blogs
Maia - My typical day
A typical day in the life at Herts
Hello! I'm Maia and I'm just about to go into my second year of studying Dietetics! (Most people go blank when I say Dietetics so think of it as the science behind food and nutrition!)
As a Dietetics student, my day always starts with a killer breakfast! My go-to is chocolate orange oats but I sometimes have pancakes – depends on how much time I have! I live in Barnet; a few towns away from Hatfield and therefore I commute. My commute is one of my favourite parts of my day, as I drive, and the roads around the university are rural and beautiful – particularly on those frosty winter mornings!
When I arrive at uni, I grab a coffee from either the Starbucks or Costa we have on campus. Then I'll head for a morning of lectures and workshops. I love that every day is different and walking between lectures there is always something going on at the university – whether it's a vintage sale at the Forum or a mini lunchtime concert.
For lunch, I sometimes go and choose something from the Forum restaurant, or I'll bring my own! I often want to do a little reading before an afternoon lecture, so I'll take a packed lunch to the library and find a cosy little nook to spend an hour or so! There are so many great little comfortable spaces to chill or study in across both campuses, and I and my course mates often find one for lunchtime!
After lunch, it's usually time for some more timetabled work. The Dietetics course at Herts is really varied, so I'll often have a day with lectures, seminars, workshops and lab practicals, both in the science building and in the dedicated diet lab for Dietetics and Nutrition students!
At the end of the day, I walk to the bus stop to get the park and ride the bus back to my car. This service is great by the way! Saves me having to walk to the car park when I'm tired or it's getting dark. I plug my music in and drive home!
Once home I like to catch up with my family over dinner and then after dinner is usually when I will start some reading or revision depending on the day. I keep a big folder on my desk where I can add any notes from the day, and I try and keep it organised! Then, sometimes I'll head to the gym and other times I'll see some friends, it really depends – but it's important to me to keep a good work/social life balance and my schedule really allows me to fit all of this in!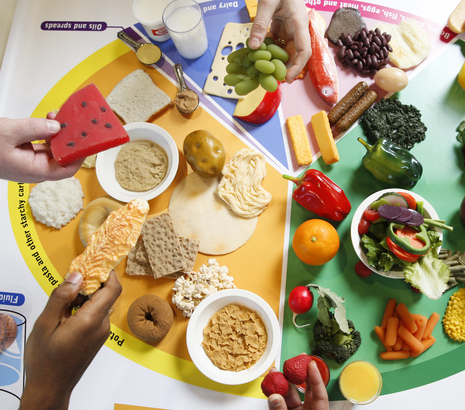 Student Blogs
Maia - Things you should know
What you need to know before studying Dietetics at Herts
Hello! I'm Maia and I am about to start my second year at the University of Hertfordshire studying Dietetics.
So, you've just firmed Herts – congratulations! It's about to get extremely exciting!
If you have any anxiety right now about the upcoming adventure ahead of you, just know that you are going to be extremely well looked after! I had a very thorough induction week, with dedicated sessions on getting around the university with tours, how to use the library and information on all of the resources available there, sessions where I got to know all of my lecturers and chances to meet and speak with second and third years about their experiences! One stand-out session was a massive 'classroom picnic,' where we all made or brought in dishes to share and try and it was just such a nice afternoon with everyone – even our lecturers dropped in for a bit!
What you put in is what you get out! I know you've heard this countless times before, but it really is true! There are so many extra-curricular activities to get involved in and opportunities to make your CV look knock-out! My lecturers are always advertising events and online seminars and we are taught the importance of CPD (Continued Professional Development) from day one! This leads me to my next point…
Within the field of Dietetics, knowledge is power, and nutrition knowledge and research are always changing and evolving, and it is up to us! As future nutrition healthcare professionals to make sure we are always up to date. This feeds into our lectures too – often someone will have a read of something in the media and we all end up having a massive discussion! This makes for an inspirational and stimulating environment and we often then go away and do our own research to learn more.
You've chosen a degree with a million and one future career paths! Take your time whilst at uni to enjoy the process of discovering them all! What I didn't realise when I first started was that Dietitians can work in sports, the media, the community, in schools and in public health – they don't just work in the NHS! Use your summers to go on as many work experience placements and internships that you can get your hands on and just lap it all up!
NADS. NADS is the Nutrition and Dietetics society at Herts. Once you start at the university, you can join the society and then be sent emails about events they are putting on. They organise lots of socials throughout the year, and it's an enjoyable way of getting to know students outside of your year group, so you can compare experiences and get advice about what might be coming up for you!
You'll have a small group size compared with many other degree courses. This is helpful, particularly at first when you are trying to remember everyone's names and make friends! It also helps to create a friendly relaxed environment and all the lecturers know you by name and face! Also, you are about to be surrounded by 25+ foodies! Get ready to stare at your course mates' lunches and swap recipes and talk weird food trends for the next three years!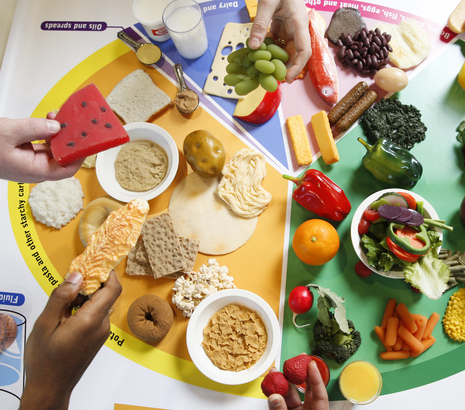 Student Blogs
Maia - Why I chose Herts
Why I chose Herts
Hello! I'm Maia and I am going into my second year of Dietetics at the University of Hertfordshire. It was quite a journey for me to get here! I started first at the University of Nottingham studying Sociology and knew within the first week that it wasn't for me! Besides the degree not being something, I was passionate about, I felt like a small fish in a big pond on a course of over 200 students! At Herts, I'm on a course of around 30 students, we all know each other, and I feel as though I really have a place here!
What initially attracted me to Herts was, unlike so many other universities, I could complete my Dietetics degree in just three years instead of four. This is rare for my subject, so it really appealed! I'd already decided that I wanted to live at home, and living in Barnet, it takes me just 25 minutes to drive to Hatfield. This is convenient for me, and it was important to me that my commute to wherever I decided to study does not take up too much of my time.
When I visited Herts on an open day, I was amazed at how friendly everyone was. Having been to university before I'd already visited loads of universities across the UK and none of the open days felt as warm or welcoming as Herts did. The ambassadors and staff members really couldn't do enough to help – in fact, I remember talking to one ambassador (who happened to study Dietetics!) about the course for over an hour! No one had too little time for me.
I was really impressed with what I saw on the campus tour – College Lane is a green campus with interesting looking buildings. The facilities for my course just seemed great – we even have our own diet lab (aka kitchen) for nutrition practicals! The library is huge and has so many amazing study spaces, as well as a great café serving both hot and cold food! I loved the idea of Active Students – a scheme where all students are welcome to try and join in on a choice of daily activities, from aerobics to dance to Zumba to yoga! All for free! A timetable is posted weekly and all you need to do is get yourself down to wherever the class is being held and get active!
We do three practice placements for Dietetics, and one of which is a community-based placement – which is rare for Dietetics as most placements are all in NHS hospitals. To get that variety in placement is important and will help me to decide where I might want to work once, I graduate! I got the sense that the lecturers really want us to have the best, seasoned experience at the open day, and it is so true, they do! My lecturers really cannot do enough for us and the work, time, and effort they put into making your experience great is immense! Now, a year into my course, I can say with confidence, that starting at the University of Hertfordshire was one of the best decisions I've made thus far!