BSc (Hons) Nursing (Mental Health)
New government grants available from September 2020 for new and continuing degree-level students. You may be eligible for additional support of at least £5,000 a year which you won't need to pay back.
This course may be eligible for an additional £1,000 on top of this. You may also be eligible for an additional £1,000 towards childcare costs to help balance your studies with family life.
Find out more
Entry requirements

| UCAS | A Level | BTEC |
| --- | --- | --- |
| 112-120 | BBC-BBB | DMM-DDM in Health and Social Care or a health related subject. |

Additional requirements

GCSE: Grade 4/C in English Language and Mathematics.

IB: 112-120 points from a minimum of 2 HL subjects at grade 4 or above (the remaining points to come from a combination of HL, SL and Core).

Access: 45 credits at level 3, which must equate to a minimum of 112 UCAS tariff points.

All offers will be subject to the applicant's demonstration of the NHS constitution's "Values and Behaviours", satisfactory interviews, numeracy and literacy test, occupational health screening, two satisfactory references and the Disclosure and Barring Services (DBS) checks. You can view the full NHS Constitution for England on the Government website.

Anyone wanting to undertake this course must comply with the Department of Health and Social Care immunisation guidelines. This applies to all health and social care settings regulated by the Care Quality Commission and applies to all workers including students conducting placements.

All students from non-majority English speaking countries require proof of English language proficiency, equivalent to an overall IELTS overall score of 6.5 with scores of at least 6.5 in the listening, reading, writing and speaking sections.

If you do not have the required IELTS or equivalent for direct entry on to your degree programme, our Pre-sessional English and International Foundation courses can help you to achieve this level.

For more details on the University of Hertfordshire's entry requirements, please visit our Undergraduate Entry Requirements page.

Find out more about International Entry Requirements.

The University of Hertfordshire is committed to welcoming students with a wide range of qualifications and levels of experience. The entry requirements listed on the course pages provide a guide to the minimum level of qualifications needed to study each course. However, we have a flexible approach to admissions and each application will be considered on an individual basis.

Professional accreditations

Entitlement to apply to enter the professional register of the Nursing and Midwifery Council as a Registered Nurse (Mental Health).

Sign up for alerts

Get access to personalised content, tailored towards your interests:

Information on your favourite courses
Tips to help you through the application process
Blogs, vlogs and advice from current students
Why choose this course?
Inclusive teaching delivered by service users and carers
Our clinical placements are rated by CQC as Good/Outstanding
All teaching informed by research
Mental health includes our emotional, psychological, and social well-being. It affects how we think, feel, and act. It also helps determine how we handle stress, relate to others, and make choices. Mental health is important at every stage of life, from childhood and adolescence and throughout adulthood. However, around one in four of the population will be affected by poor mental health. The overall number of people reporting mental health problems has increased in recent years. You have searched for this page because you have a passion for positive mental health. Studying this degree at Hertfordshire offers you the chance to make a difference to people's lives. You want a high level of flexibility and a career with excellent employment prospects. Mental Health nursing is a challenging career, but the rewards are priceless.
As a Herts nurse, you'll have 24-hour access to our Learning Resource Centre. We'll provide you with placements to apply your theoretical learning. You'll work with people from all backgrounds and in a range of community, specialist and hospital mental health teams. We have excellent links with a wide range of mental health care providers. Our local mental health NHS Trust partners are in Hertfordshire, North London and Milton Keynes and are rated 'outstanding' and 'excellent' by CQC. You will also be able to spend placement time within a vibrant voluntary and independent sector. You will develop your leadership and management skills alongside your therapeutic engagement skills to deliver the best possible outcome for service users.
We are proud to offer you innovative and creative learning. You'll be taught by some of the most imaginative and inspiring lecturers in Mental Health Nursing. A diverse, academic team with a strong research clinical focus. All our teaching is research informed and delivered using recognised teaching and learning approaches. We will help you draw out your imagination, build your confidence and exceed your own goals.
You'll now also be able to take advantage of a new financial bonus to nursing. You may be eligible for at least £5,000 in government grants and a possible extra £1,000 especially for aspiring mental health nurses. And it doesn't stop there. You might receive another £1,000 for childcare, where applicable. These grants won't even need to be paid back. Consider it a thank you from the government. A thank you for choosing to empower others to live their lives to the fullest.
What's the course about?
50% of your time will be spent at university and the other 50% will be spent working. You'll engage in lectures, seminars, workshops, and small grouped learning. Whilst out on placement, you'll support real people in real patient settings. This could be in hospitals, rehab units and even in their homes. You'll build relationships with their families and friends. Together, you'll provide a holistic and inclusive approach to nursing, we will be with you every step of the way helping you build on the latest knowledge and skills with experts in the mental health field.
In your first year, we will introduce you to the profession, right from the basics. Learn the philosophy behind mental wellbeing. Explore all aspects of psychological mental illnesses. What role does society play in defining mental health? What are the stigmas and notions of exclusion people face? You'll learn to balance theoretical perspectives. You'll practically apply your readings. You'll gain a solid foundation for year two.
In your second year, you will now be able to assess a patient. You'll be able to apply ethically safe interventions. This could be cognitive behavioural therapy. Or through active participation of family members. Learn the physical effects of medicines on the brain. Use your compassionate and caring nature to bring people closer to recovery.
In your final year you'll find that you have grown to love certain topics. In this year, you can delve deeper in these areas. This could be socio-political issues that impact effective nursing practises. Or, how spiritual, psychosocial, cultural, and emotional aspects can affect how patients receive care. It's entirely up to you.
Your main campus is College Lane  
This is where the creative arts, science and health-related subjects are based. This means you'll share the campus with future nurses, scientists, artists and more. You can use the common rooms to relax with friends, work out in the 24-hour gym or have a drink in our on-campus pub or cafes. We also have restaurants for you to eat in or grab something on the go. Our Learning Resources Centres are open 24/7, which means you can study whenever suits you best. Want to pop over to the other campus? You can take the free shuttle bus or walk there in just 15 minutes.   
What will I study?
Degree programmes are structured into levels, 4, 5 and 6. These correspond to your first, second and third/final year of study. Below you can see what modules you'll be studying in each.  
Level 4

Level 5

Level 6

Work placement

Practice placements are organised within neighbouring NHS Trusts in Hertfordshire and North London and in other settings including the private and voluntary sectors. There is the opportunity to learn with and from people in the community and in hospitals where mental health nursing is delivered. The placement experiences are wide and varied. An elective/alternative placement is offered at the end of the second year which gives you the opportunity to gain mental health experience elsewhere in the UK, abroad, or in specialised regional and national centres of excellence.

What if I need support?

You'll get a personal tutor to guide you through your course, all the way to graduation. We will be with you every step of the way in practice areas too. With support from Academic Assessors, Practice Supervisors and Practice Education Facilitators.

You might also want or need extra support during your time with us. Rest assured, no matter what you study, we've got you covered. For help with study skills, including referencing, essay writing and presentations, you'll have access to our academic support services. You can attend workshops, 1-to-1 sessions, and online tutorials. Both our LRCs (Learning Resource Centres) run drop-in study skills sessions. And the best thing is, it's all free.
'The University pointed me towards Work the World after I expressed an interest in undertaking my nursing elective in a developing country. I really felt welcomed by the staff in Work the World, they made me feel as though I was part of the team from day one. It really reflected the culture and friendliness of Tanzanian people. In fact, every moment was fantastic. I thought I'd get homesick, but I didn't at all. And now that I'm home, I am always dreaming of going back!'
Check out our student blogs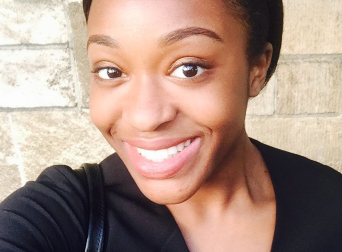 Alumni Stories
Ramatu Nguru
Meet Ramutu Nguru who has excelled as a Registered Nutritionist since graduating in 2016. She currently works as a School Food Nutritionist for Herts Catering Limited (HCL).
Read more stories
Find out more about this course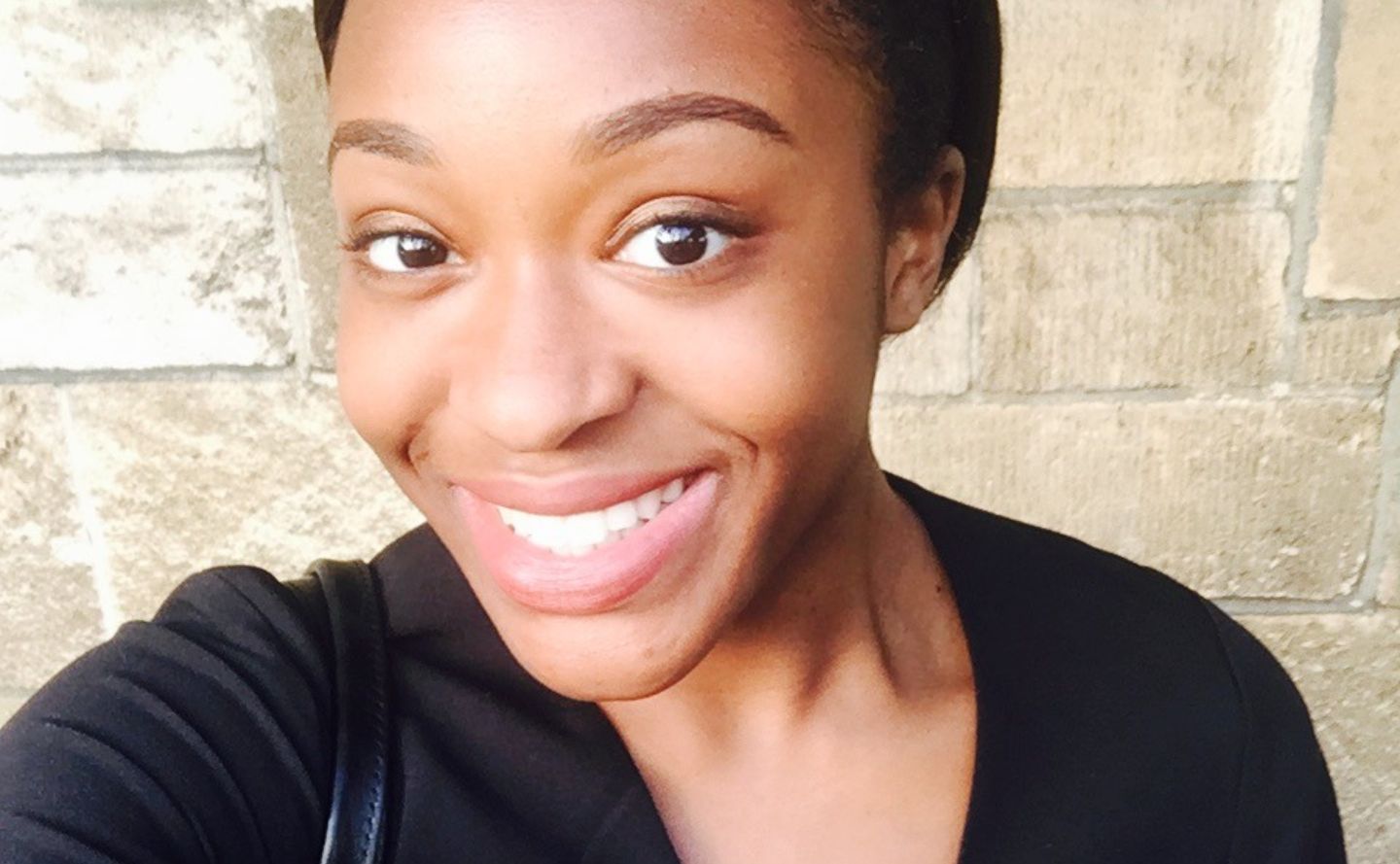 Essential skills for the future
Ramatu graduated having studied Nutrition and has now entered her chosen career as a Registered Nutritionist (RNutr) with the Association for Nutrition (AfN). She currently works as a School Food Nutritionist for Herts Catering Limited (HCL). Her course enabled Ramatu to achieve her career aspirations, providing invaluable experience which included work shadowing, volunteering and practical work placement opportunities alongside various registered nutritionists and dieticians.
Ramatu says, 'Many employers advertise for nutritionists who are already registered with the UK Voluntary Register of Nutritionists (UKVRN). In order to register, you would need to be able to demonstrate that you meet the underpinning knowledge and professional skills required.' Studying a BSc (Hons) in Nutrition or related bioscience degree provides students with an abundance of practicable and transferable experience which will enable you to make crucial inroads into the profession.'
Experience is crucial
Experience is crucial and Ramatu attests that it is even more beneficial than good grades. She advises students to seek out as much opportunity as possible to gain professional experience and says, 'My priority is to continually develop professionally as a Registered Nutritionist as there is always room to improve my own practice and service delivery.' The University provides fantastic opportunities for students through work placements, study abroad schemes as well as the fantastic industry led practical elements embedded into the courses themselves.
Studying Nutrition at the University of Hertfordshire was one of the best decisions I have made. The course itself was stimulating, exciting and very well organised. I enjoyed the variety of teaching styles (lectures, practicals and group work) by experts in the field.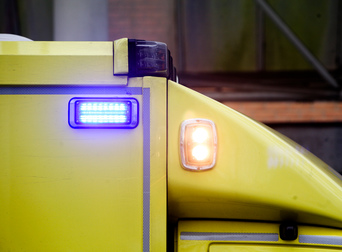 Alumni Stories
Khan Asghar Iqbal
Meet Khan Asghar Iqbal who is saving lives everyday as a Newly Qualified Paramedic (NQP). He is currently working for the Welsh Ambulance Service Trust.
Read more stories
Find out more about this course
A unique degree and experience
Khan says his ambition to work in London and move out of his hometown in Cardiff was a key factor in choosing to study at the University of Hertfordshire. However, his course also provided a unique combination of theoretical and practical study which Khan says, 'prepared me to put my knowledge into practice while out on placement each term. The course also gave me a glimpse of future opportunities for paramedics such as teaching, management and advanced practice.'
The vocational nature of the degree enabled him to transition smoothly into his chosen career providing him with the essential professional skills and hands on experience he required to excel as a paramedic. He says, 'The course gives you the knowledge to make lifesaving decisions but also gives you more advanced knowledge regarding complicated conditions and the various medicines that come with each patient.'
Khan speaks fondly of his time at the University and says, 'I truly miss everyone I became friends with on my degree. Some of the nights out in the Forum were the best I've ever had and they will be everlasting memories, with friends both on and off of my course. I really came out of my shell and comfort zone and it has made me into the confident and outgoing person I am today.'
Get your dream job
Khan says that being a paramedic is the 'best job in the World' and, although he has just started his career, he hopes to go onto postgraduate study and experience new cultures by travelling.
The course gives you the knowledge to make lifesaving decisions but also gives you more advanced knowledge regarding complicated conditions and the various medicines that come with each patient.
View our Alumni profiles

Further information - includes assessment method

| Course fact sheets | |
| --- | --- |
| BSc (Hons) Nursing (Mental Health) | Download |

| Programme specifications | |
| --- | --- |
| BSc (Hons) Nursing (Mental Health) | Download |

| Additional information | |
| --- | --- |
| Sandwich placement or study abroad year | n/a |
| Applications open to international and EU students | Yes |
| Course length | Full Time, 3 Years |
| Location | University of Hertfordshire, Hatfield |

How to apply?

Interview

Once you have applied via UCAS, you may be invited for an interview. This may be an online interview due to COVID 19 restrictions. During the interview, we are keen for you to show your positive values and attributes expected of our Mental Health Nursing students.

Fees and funding

Fees 2022

UK Students

Full time

£9250 for the 2022/2023 academic year

EU Students

Full time

£15910 for the 2022/2023 academic year

International Students

Full time

£15910 for the 2022/2023 academic year

Our international fees include the cost of practice placements, occupational health, Disclosure and Baring Service(DBS) check, and uniform.

NHS Funding for UK/EU Students

Students studying on nursing, midwifery or allied health professional courses funded by Health Education England, who start from September 2017 will have access to the same student loans support package and support for living costs as other students. The new arrangements also apply to students planning to take these courses as a second qualification.

The NHS will no longer grant bursaries. There will be, however, additional funding by the NHS Business Services Authority for some nursing, midwifery and allied health professional students because of the compulsory clinical placement required by these courses. This funding will cover students with child dependants and severe hardship. It will also cover travel and accommodation expenses incurred over and above the daily travel costs to university and for those who need dual accommodation.

For more information about the changes visit the gov.uk website and the Funding Clinic.

Accommodation

Due to the nature of your programme, your studies are likely to continue over the summer period, requiring an extended period of accommodation on campus. There are 2 accommodation options available to you:

Option 1 - 42 week accommodation: if you opt for this accommodation contract but need to stay on campus for up to 50 weeks, this will mean that you will have to move accommodation and we cannot guarantee that this will be at the same cost, and may be higher.
Option 2 - 50 week accommodation: if you opt for this accommodation contract, which is recommended, this will allow you to complete your studies over the summer period without having to move accommodation. If you choose this option you cannot change to a 42 week contract at a later stage.

*Tuition fees are charged annually. The fees quoted above are for the specified year(s) only. Fees may be higher in future years, for both new and continuing students. Please see the University's Fees and Finance Policy (and in particular the section headed "When tuition fees change"), for further information about when and by how much the University may increase its fees for future years.

View detailed information about tuition fees

Read more about additional fees in the course fact sheet

Scholarships

Find out more about scholarships for UK/EU and international students

Other financial support

Find out more about other financial support available to UK and EU students

Living costs / accommodation

The University of Hertfordshire offers a great choice of student accommodation, on campus or nearby in the local area, to suit every student budget.