BEng (Hons) Electrical and Electronic Engineering
Entry requirements

| UCAS points | A Level | BTEC | Access Course Tariff | IB requirement |
| --- | --- | --- | --- | --- |
| 120-128 | BBB-ABB - maths and either physics or technology or engineering based subjects, excluding general studies/critical thinking | DDM-DDM - requires Extended diploma in Engineering (DMM) to include Distinction in Further Maths | Engineering diploma with 30 Level 3 credits at distinction to include maths or science or principles units. the remaining 15 L3 credits must be at merit | 120-128 points from a minimum of two HL subjects at grade 4 or above to include HL Maths and Physics |

Additional requirements

GCSE: Grade 4/C in English Language and 4/C in Mathematics.

All students from non-majority English speaking countries require proof of English language proficiency, equivalent to an overall IELTS score of 6.0 with a minimum of 5.5 in each band.

If you do not have the required IELTS or equivalent for direct entry on to your degree programme, our Pre-sessional English and International Foundation courses can help you to achieve this level.

For more details on the University of Hertfordshire's entry requirements, please visit our Undergraduate Entry Requirements page.

Find out more about International Entry Requirements.

| UCAS points | A Level | BTEC | Access Course Tariff | IB requirement |
| --- | --- | --- | --- | --- |
| 120-128 | BBB-ABB - maths and either physics or technology or engineering based subjects, excluding general studies/critical thinking | DDM - requires Extended diploma in Engineering (DDM) to include distinction in further maths | Engineering diploma with 30 Level 3 credits at distinction to include maths or science or principles units. the remaining 15 L3 credits must be at merit | 120-128 points from a minimum of two HL subjects at grade 4 or above to include HL Maths and Physics |

Additional requirements

GCSE: Grade 4/C in English Language and 4/C in Mathematics.

All students from non-majority English speaking countries require proof of English language proficiency, equivalent to an overall IELTS score of 6.0 with a minimum of 5.5 in each band.

If you do not have the required IELTS or equivalent for direct entry on to your degree programme, our Pre-sessional English and International Foundation courses can help you to achieve this level.

For more details on the University of Hertfordshire's entry requirements, please visit our Undergraduate Entry Requirements page.

Find out more about International Entry Requirements.

Professional accreditations

The BEng (Hons) Electrical and Electronic Engineering course is accredited by IET and satisfies, in part, the academic requirements for Chartered Engineer (CEng) registration for the cohort intakes from 2016 up to, and including, 2021.

Sign up for Clearing support package

Exclusive content to help you through Clearing

Tips and info sent straight to your inbox
Clearing advice livestream
Subject campus tour
1-on-1 call with advisor
Downloadable university starter kit
Opportunity to have your first year society membership fee paid upon enrolment
Why choose this course?
Study at one of the largest engineering schools in the UK
Ranked 10th in the UK for Electronic and Electrical engineering
Work on industry inspired projects in well-equipped laboratories
This BEng Honours in Electrical and Electronic Engineering will give you a sound technological background in the field of electrical and electronic engineering.
You will have access to modern engineering tools which will give you the advantage of experiencing a hi-tech laboratory environment.
Students from the School of Engineering and Technology have previously completed work placement years at companies including: Airbus Space and Defence, Bosch Thermotechnology, and Microsoft
Recent Electrical Engineering graduates have gone on to work at organisations including: Vodafone, Mitsubishi Electric and Stansted Airport
93% overall student satisfaction in the 2022 National Student Survey (NSS).
What's the course about?
This course gives you a sound technological understanding in the field of electrical and electronic engineering. With access to modern engineering tools and a hi-tech laboratory environment, you'll learn the latest skills and knowledge in digital signal processing, microelectronic and VLSI (very-large-scale integration) design practice, robotics and neural networks, power systems applications, and advanced power conversion and control application trends. You'll also have the exciting opportunity to study abroad or work in industry for a year, boosting your CV and employment prospects.
Your main campus is College Lane  
This is where the creative arts, science and health-related subjects are based. This means you'll share the campus with future nurses, scientists, artists and more. You can use the common rooms to relax with friends, work out in the 24-hour gym or have a drink in our on-campus pub or cafes. We also have restaurants for you to eat in or grab something on the go. Our Learning Resources Centres are open 24/7, which means you can study whenever suits you best. Want to pop over to the other campus? You can take the free shuttle bus or walk there in just 15 minutes.   
New School of Physics, Engineering and Computer Science building opening in 2024
Learn in our brand-new building, where you'll experience a range of experiential learning zones. You will have access to modelling, simulation and research labs, our Merlin Flight Simulator and automotive workshop (complete with electric vehicle facility), wind tunnel, welding bay and controls testing suite.
You will also benefit from a Success and Skills Support Unit, which is aimed at helping you build your employability and academic skills. Plus, have access to industry mentors who will provide you with pastoral support, vocational guidance, and career progression opportunities.
The new building will also provide space to collaborate, with plenty of workshops, social and meeting spaces available. Even better, the building has been designed with the University's net zero carbon target in mind, and forms part of our plan to replace or upgrade older sites that are energy inefficient.
What will I study?
Our enthusiastic staff are always looking for new ways to enhance your learning experience and over recent years, we have won national awards for our innovative teaching ideas. All of our courses include a significant practical element, which, together with tutorial sessions reinforce the theory delivered during lectures, and you have many opportunities to enhance your presentation skills ready for the workplace.
More about the Course
This course is designed to enable you to study a range of topics similar to those of the more specific courses but in a more flexible way, allowing you to choose a more diverse individual course. Many of our students have an interest in one or more of the specialist areas and wish to combine them. This study route allows you to do that.
Final Year students benefit from the opportunity to study modules such as applications of electronics in subjects such as electrical and electronic power control, digital signal processing, micro-electronics, robotics and the option of telecommunication systems or micro-engineering and micro-technology. The aim is to allow you to keep your expertise broad if you wish, allowing you to specialise later.
This course starts with common study areas to give you a sound understanding of basic electrical and electronic engineering principles. Unlike the other courses, it maintains this breadth in your study of electrical and electronic engineering in the Final Year.
In your first year you focus on the basic principles and practices needed in electronic engineering, and on developing relevant analytical, design and organisational abilities. You will learn about digital fundamentals, computing concepts and the problem-solving tools that you will need as the course progresses.
In your second year you will explore in more depth the theories and techniques involved in product design and development, with particular emphasis on 'embedded' real-time microprocessor systems, programmable logic devices and power control. You will learn to apply practical skills to design, implement and test solutions relevant to electrical and electronic engineering.
In your final year the focus is on understanding more about the specialist technologies that are at the heart of today's advanced communication systems. Mobile communication concepts and computer networks, the design of high-speed analogue and digital electronics using integrated circuits, and radio frequency circuits and systems are all examined, along with key microprocessor topics, fuzzy logic and neural networks and digital signal processing. You will also carry out an individual double-module project on a topic relevant to electrical and/or electronic engineering.
Level 4

Study abroad

An opportunity for an amazing experience, which will help make you stand out from the crowd. With more and more companies working internationally, experience of living in another country can make a great impression on future employers.

This course offers you the opportunity to enhance your study and CV with a sandwich year abroad. The University has partnerships with over 150 universities around the world, including the USA, Canada, Asia, Africa, Australia, South America and closer to home in Europe.

If you study abroad between your second and third year of study, you'll pay no tuition fee to the partner university and no tuition fee to us either. We'll ask you to make your decision in your second year, so there is plenty of time to think about it.

Find out more about Study abroad opportunities

Please note Erasmus+ funding is only available until May 2023. For students starting their course in September 2022 and wishing to study abroad in 2023-24 or 2024-25, please refer to the Turing Scheme.

Work placement

Graduate with invaluable work experience alongside your degree and stand out from the crowd.

This course offers you the opportunity to enhance your study and CV with a work placement sandwich year. It's a chance to explore career possibilities, make valuable contacts and gain sought after professional skills.

Our dedicated Careers and Employment team are here to help guide you through the process. This degree is supported by the following industry organisations:

Anritsu
Airbus Defence and Space
Global Invacom
Imagination Technologies
Raytheon
Rolls Royce
Speakerbus Ltd

If you take up a work placement between your second and third year of study, at the University of Hertfordshire you'll pay no tuition fee for this year. We'll ask you to make your decision in your second year, so there is plenty of time to think about it.
Check out our student blogs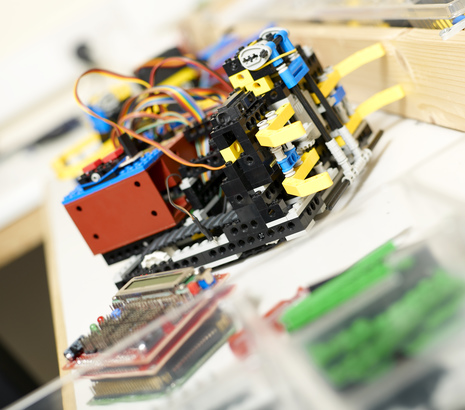 Student Blogs
Yasmin - Week at a glance
My week at a glance
Monday is never an exciting start to the week. I've been blessed by the timetable Gods to only have a short lecture (Digital Signal Processing) at 11:00. I usually bring a laptop, notepad, and pens so I have no excuse to not go to the Learning Resource Centre (LRC) later. I head to the forum restaurant for some lunch with my course mates before they head home. They normally have some good choices.
I go on to do a lap in the LRC to see if there's anyone I know otherwise I look for a spot on the top floor where it is the quiet zone to type up notes I may have missed from the slides. This is also a chance for me to catch up on things I didn't understand previously on my other modules and when I can send questions in emails to my tutors.
A day off at university doesn't mean a day off entirely. My Tuesday has the focus of my final year project where I can spend the day in the labs.
Active students have roller-skating sessions on in the evening which my friends have insisted I try out. Turns out, I am terrified of falling but it was all good fun. Only fell once – or multiple times. I'll be better next week…
An early start at 09:00 with a two-hour microelectronic and VLSI lab. Sometimes I stay longer if the task is particularly challenging. This is usually the case when working on a joyous assignment. Wednesday's usually have no class in the afternoon to allow for extra-curricular like being part of the active union or societies. Getting involved in the Herts community is something I highly recommend.
Resting recharges my batteries before my night shift at our campus club, the Forum. I really enjoy the balance of working a part-time job alongside my studies. The money helps too! They're flexible with hours as they employ only students so are super understanding if I need to take time off for assignments when I'm busy. Met some of my favourite people working there! Sometimes we go for a well-needed Maccies for an after-shift natter and I get home between 17:00-18:00 which isn't as tiring as it sounds.
I have tutorials and lectures in DSP and power. Tutorials improve the theory by applying questions to problems. Try to engage and get involved as much as possible. It's important to make the most of contact time with the lecturers. Don't need be shy!
It's always nice to rewind and spend time for yourself. I dedicate my evening to watching Netflix, having a luscious bath or cooking with friends. Self-care is so vital at uni. The Hutton hub has great resources with their Wellbeing team.
Another day, another lecture. But it's okay – the weekend is on the horizon! I normally have class four or five days a week, but this varies per course and timetable. Some have less contact time than others. I normally have a scheduled project meeting with my supervisor weekly to show my progression in my FYP.
It's games night! My friends live on campus – and have a PS4 – so we play games together. We've gone from all genres, but I love the quality bonding time playing horror games. Nothing like terror to bring you closer. Or a quiz to break friendships apart…
Home on the train is only an hour away so I often take a trip back to see the family – bit of homemade food is always lovely! I tend to go every fortnight or so depending on workload. Parents will appreciate you more than they let on.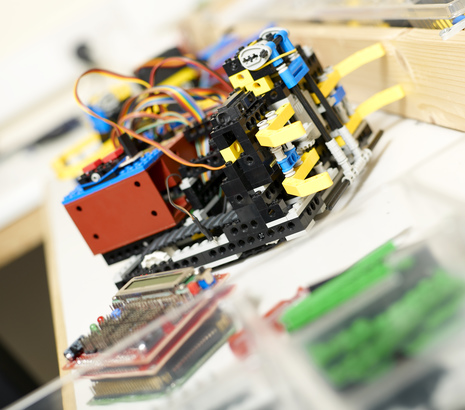 Student Blogs
Yasmin - Things you should know
7 Things to know when starting university
Beginning of uni can be scary – but it'll be a new experience you can't forget!
Sort out accommodation

I would 100% recommend living on campus for your first year! It's such an effortless way to meet new people as you're all thrown in together and you'll always have someone to go out within your flat. You can make friends for life with the people you first meet in your own kitchen. The earlier you apply, the more likely you'll get your first choice.

Student Finance/Tuition fees

For some of us, thinking of the money aspect is daunting but it's so important to get it completed ASAP. You really don't want to have your SF payments delayed! You'll only get paid your loan after completing registration. If you have any problems, please see the student centre for the advice!

Open a student current account

What is important in a bank account for you? Is it the overdraft limit? Or the incentives in opening an account? Or convenience in a local branch. I went with Santander as there is a branch in Hutton Hub and came with a four-year railcard upon on opening. Do your research in what's best for you!

Register with the GP

We have a GP on campus in the Hutton Hub. There are other options in town or neighbouring cities if preferred. It's much more convenient to go to a health service in Herts rather than go home if there's a health problem. We also have a well-being service too which provide counselling if needed.

Do some research

Your course tends to release a reading list prior to beginning. You don't need to read everything in-depth, but it is good to get grounded on what to expect. You won't need to buy the books if you can just get them out of the library. Students from previous years will be selling second-hand books cheaper.
Scout the area

Shopping: We have Asda, Aldi, and Tesco's nearby. There's a petrol station near campus and a Premier shop on campus.

Gyms: We have Hertfordshire Sports Village and the Oval gym on each campus as well as other options like David Lloyd, Pump and Hatfield Leisure Centre.

Transport: London is a 25-minute train journey away. Perfect for trips with your new friends. St Albans, Watford, and Welwyn Garden City are all on bus routes away. The bus Hatfield to Hatfield is currently £1.20 with your student ID.

Fresher's Fair
Find out when Fresher's Fair is! It is a key event held by the student union to get to know what societies, athletic union, and activities you'll like to get involved in. I really encourage you to make the most out of your time at university! There will be lots of freebies and free taster sessions to try out.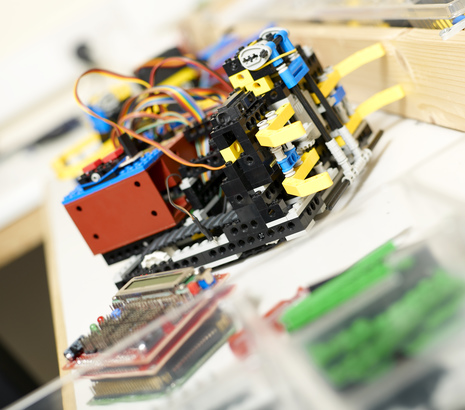 Student Blogs
Yasmin - Why I chose Herts
Why I chose Herts
When I visited for the first time for an open day, I loved the campus feel of college lane. It was so different to sixth form. I live near Cambridge – about an hour by car- to Hatfield, Hertfordshire which was convenient to get to. Makes moving in easier! My Mum also isn't the world's most confident driver, so my university had to be close enough to home – but I didn't want to be too close! Commuting is always a possibility too.
The open day tours showed me the engineering facilities, Learning Resource Centre (LRC) and accommodation. I took a lot of freebies as well. I still use pens even now! I find it important to scout out different universities to really get a feel of the atmosphere and vibes.
At A- level, I studied Physics, Maths and Psychology. I developed an interest in engineering in physics, but I wasn't sure which sector to go into. Electronic and electrical is quite broad which is one of the reasons why I chose it. The resources on campus looked great as well!
The best part about it being a campus is the ease of meeting new people and befriending so many different people. I made so many friends through societies, active students and even saying hi to students in the LRC! I miss my family less when I made my own family at Herts. I've grown so much in my years at uni and I'm so glad that I came here.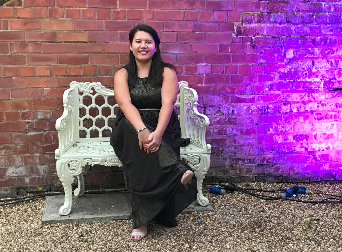 Alumni Stories
Michelle Law
Meet Michelle Law who has excelled in her role within electrical engineering since graduating. Michelle currently works as a Technology Innovation Manager at ghd.
Read more stories
Find out more about this course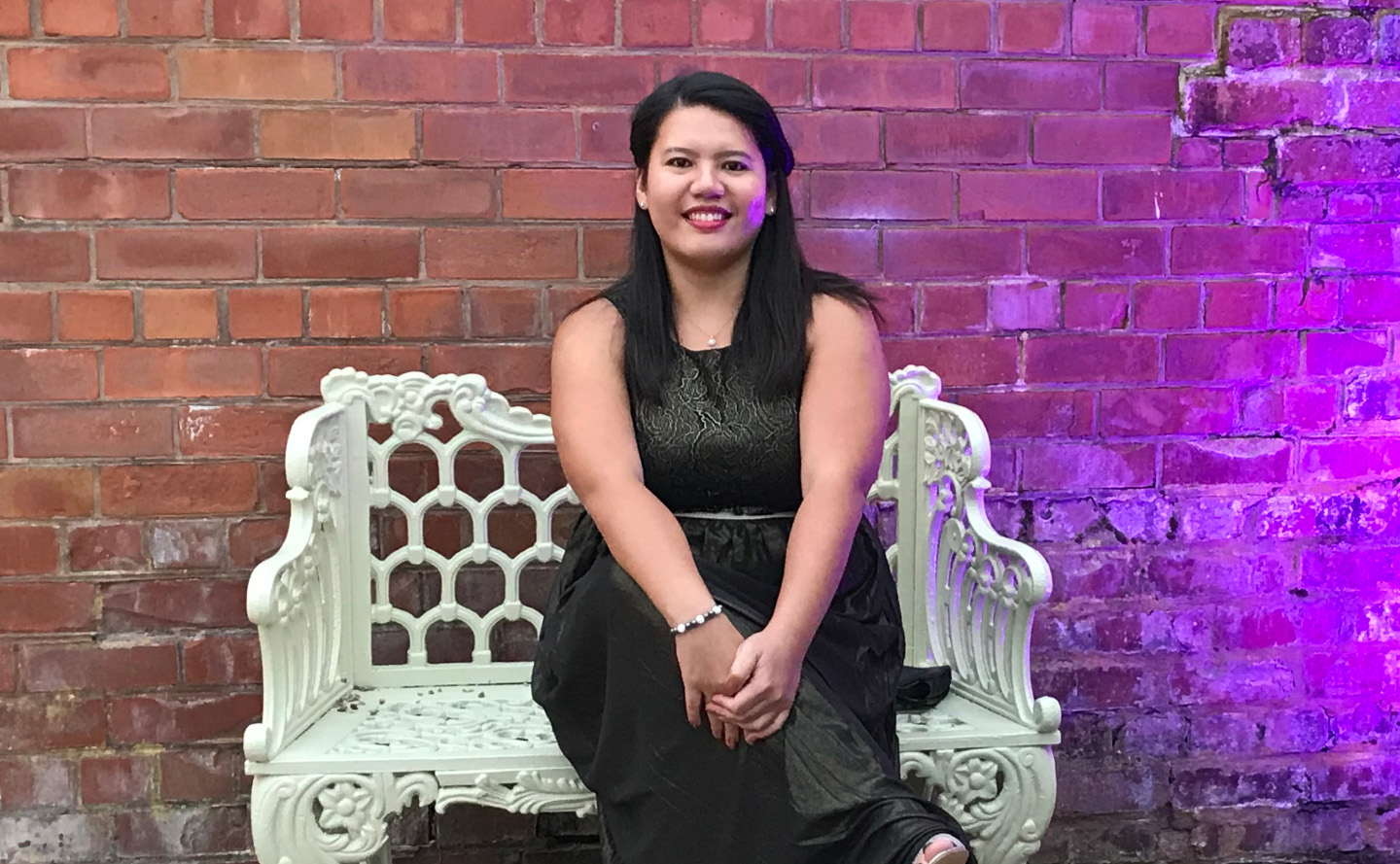 University experience and life
Michelle, an international student from Malaysia, was offered the Vice-Chancellors scholarship to come and study at the University of Hertfordshire. She attributes a lot of her success to the University and the opportunities she was offered as a student here.
She says that aspects of her course helped to develop skills relevant to the industry, including mini projects which helped her to practice management skills before graduating. 'I learnt a lot about the different stages of managing projects - from early development, to completing within a deadline. I was able to transfer these skills to my job.'
However, the passion Michelle's lecturers bought to her studies was the most memorable thing about her time at the University. 'The best thing about my course was the lecturers. They were very passionate and supportive lecturers who ensured we understood what we were learning and how to put the knowledge we gained into practice.'
She also adds that she embraced every moment of her student life and explored new things, including volunteering, to help make the most out of her time at university.
Future career plans
Michelle does not plan to change her career path and wants to focus on developing her project management skills in her current role.
What's next for my career?

The broad-based skills acquired during this course will equip you to enter a wide range of electrical and electronics sectors. Our previous graduates have found employment in medical electronics, power generation and distribution industries, communications, avionics and automotive electronics, with many successfully moving into management positions within a few years. Many others decide to stay at the University and extend their engineering education to a postgraduate level.

View our Alumni profiles

Further information - includes assessment method

| Course fact sheets | |
| --- | --- |
| BEng (Hons) Electrical and Electronic Engineering | Download |

| Programme specifications | |
| --- | --- |
| BEng (Hons) Electrical and Electronic Engineering | Download |

Additional information

Sandwich placement or study abroad year

Optional

Applications open to international and EU students

Yes

Course length

Part Time, 6 Years
Sandwich, 4 Years
, 4 Years

Location

University of Hertfordshire, Hatfield

How to apply?

Fees and funding

Fees 2023

UK Students

Full time

£9250 for the 2023/2024 academic year

Part time

£1155 per 15 credits for the 2023/2024 academic year

EU Students

Full time

£14750 for the 2023/2024 academic year

Part time

£1845 per 15 credits for the 2023/2024 academic year

International Students

Full time

£14750 for the 2023/2024 academic year

Part time

£1845 per 15 credits for the 2023/2024 academic year

*Tuition fees are charged annually. The fees quoted above are for the specified year(s) only. Fees may be higher in future years, for both new and continuing students. Please see the University's Fees and Finance Policy (and in particular the section headed "When tuition fees change"), for further information about when and by how much the University may increase its fees for future years.

View detailed information about tuition fees

Read more about additional fees in the course fact sheet

Other financial support

Find out more about other financial support available to UK and EU students

Living costs / accommodation

The University of Hertfordshire offers a great choice of student accommodation, on campus or nearby in the local area, to suit every student budget.