BA (Hons) International Business
Due to the ongoing Coronavirus pandemic, examinations may be replaced by an alternative form of assessment during the academic year 2020/2021. Please refer to the Programme Specification on these pages for further details.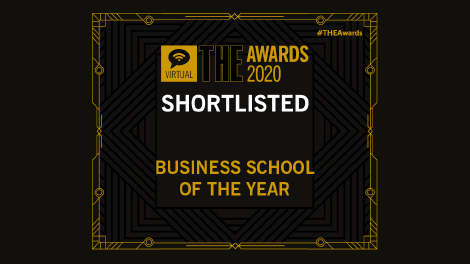 You'll be supported in your studies and preparing for your future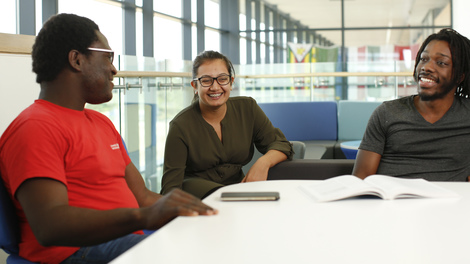 Study for an internationally recognised EFMD accredited degree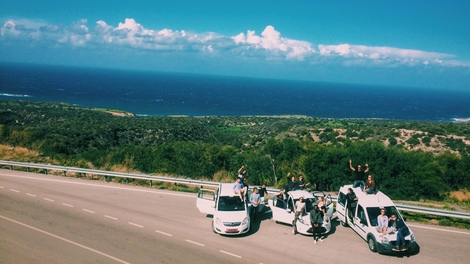 Travel to one, two or even three different countries
This course includes the options of:
*No fees are charged for this year
Key information

UCAS code

N120 - BA (Hons) International Business
N9R1 - BA (Hons) International Business with European Language
NCT9 - BA (Hons) International Business with Eastern Language

Institution code

H36

School of study

Hertfordshire Business School

Course length

Sandwich, 4 Years

Location

University of Hertfordshire, Hatfield

Entry requirements

| UCAS points | A Level | BTEC |
| --- | --- | --- |
| 112 | BBC | DMM |

Additional requirements

GCSE: Grade 4/C in English Language and Mathematics

All students from non-majority English speaking countries require proof of English language proficiency, equivalent to an overall IELTS score of 6 with a minimum of 5.5 in each band.

If you do not have the required IELTS or equivalent for direct entry on to your degree programme, our Pre-sessional English and International Foundation courses can help you to achieve this level.

For more details on the University of Hertfordshire's entry requirements, please visit our Undergraduate Entry Requirements page.

Find out more about International Entry Requirements.

The University of Hertfordshire is committed to welcoming students with a wide range of qualifications and levels of experience. The entry requirements listed on the course pages provide a guide to the minimum level of qualifications needed to study each course. However, we have a flexible approach to admissions and each application will be considered on an individual basis.

Professional accreditations

Our BA International Business is EFMD Accredited by the European Foundation for Management Development (EFMD). EFMD Accredited is an internationally recognised badge of programme quality with its strong focus on internationalisation, ethics and sustainability. We're one of ten UK business schools with an EFMD Accredited course and one of only 92 schools worldwide (October 2020).

Sign up for alerts

Get access to personalised content, tailored towards your interests:

Information on your favourite courses
Tips to help you through the application process
Blogs, vlogs and advice from current students
Why choose this course?
If you want a career in international business and love to travel, this four-year degree is ideal. You'll have the opportunity to spend one or two years studying, and working, in Europe, North America, Latin America, Australia, Africa, Middle East or the Asia Pacific region. This course reflects the growing need for managers of tomorrow to have the business and leadership skills, language competency and cultural awareness for success in today's global business environment.
We're one of ten UK business schools with an EFMD Accredited course and one of only 92 schools worldwide (October 2020). The European Foundation for Management Development (EFMD) is an internationally recognised badge of programme quality, with its strong focus on internationalisation, ethics and sustainability. You'll also be joining a TEF Gold rated university, which is recognised for a high standard of teaching and support.  
Most of our courses offer the opportunity to study abroad for a year, but if this isn't enough for you, don't worry. Everyone on this course will study abroad in Year 3 (with no tuition fees to pay). However, as bonus you can also choose to spend Year 2 abroad (with reduced tuition fees for UK nationals). There'll be opportunities for work placements too. We have partnerships with over 100 universities and business schools around the world, so there's lots of choice.
You'll also be able to study a language alongside. We offer five languages: French, German, Japanese, Mandarin Chinese and Spanish. You can start a new language or continue your study of a language. If you select to take a language through the whole of the degree, it will be reflected in your degree title.
What's the course about?
Study plan overview
Year 1: University of Hertfordshire
Year 2: University of Hertfordshire or Study abroad in English (Europe, North America, Latin America, Asia, Australia)
Year 3: Study abroad with the option of a work placement (Europe, North America, Latin America, Asia, Middle East, Africa, Australia)
Year 4: University of Hertfordshire
Find out more about studying a language with this course.
In your first year, you'll start your studies at the University of Hertfordshire.  Your core modules will be Marketing, Economics, Accounting and Human Resources. You'll learn regional consumer patterns that influence how companies decide to advertise and digitally communicate to their audience. Explore how politics and levels of infrastructure, such as transport, can affect global economic development. If you decide to, you can pick up a language during this year.  
In your second year, there's a stronger international focus of the business disciplines. You'll explore geographic influences on international relations in Geopolitics and gain an international insight on global employment laws, performance and people management in HR and Finance. You'll also explore Economics at an international level and get a better understanding of our own and the European market.  
In this year, you'll start taking your learning into your own hands. You can choose to continue with your language if you want to. You are intrigued by the science of how we think and behave at work; pick up the Organisational Psychology module. Or you could get to grips with how targeted advertising works on social media apps like Instagram and YouTube in the Digital Marketing module. A Project Management module is also available for you to choose from. All these modules will be taught at the University of Hertfordshire.  
Alternatively, if you feel ready to start jet-setting in the second year, you can do that too. If you decide to go abroad, your fees will be reduced for the year and you can apply for an advanced maintenance loan too. If you elect to take the second year abroad, you must take a programme of study at a partner university which matches our programme and is taught in English. You'll also be supported throughout by the programme team at the University of Hertfordshire. In the third year, you have a greater flexibility in the choice of modules at the partner and you can also combine study with a work placement overseas.  
In your third year, you'll be abroad. You can shape your learning through study or practice too. This means you can do one semester studying at one of our partner universities, then to do a placement. Or you can spend the entire year studying abroad. This can be at one university, or you can experience two. Wherever you go, they'll teach you in English. However, you can challenge your language skills and study some of your modules in their native language. The great part about this year is that you don't pay tuition fees to us or the university that you go to.  You'll be learning about different cultures. You'll build your international networks and get the contacts you need, should you decide to start your career abroad.
In your final year, you return to the University of Hertfordshire. Your core modules will be Issues in Ethics, Business and Sustainability, International Strategic Management, International Logistics and Entrepreneurship, Creativity and Innovation. You'll choose the other half of your programme from a wide variety of business modules offering a strong global focus, including in marketing, HR, finance and economics. You can also continue to study a language and can choose to do a project. You're able therefore to tailor your final year to match your own interests and career aspirations.  
Please keep in mind, due to COVID-19 restrictions, we will need to consider government guidelines regarding travel at the time you reach your second and third year.  
Your main campus is de Havilland   
You'll share this campus with students from business, law, sport, education, and humanities subjects. The student housing is close to our Sports Village which includes a gym, swimming pool and climbing wall. You can get breakfast, lunch, or dinner in our on-campus restaurant on days you don't feel like cooking. You can also use the common room to play pool, video games or just to hang out with friends.  Our Learning Resources Centres are open 24/7, which means you can study whenever suits you best. Want to pop over to the other campus? You can take the free shuttle bus or walk there in just 15 minutes.  
What will I study?
You'll normally study four 15 credit modules in each semester and your contact time varies between modules, but usually you'll have two sessions per week for each module, a one-hour lecture following by a one-hour seminar/tutorial. Typically, a new topic or theory will be introduced in each lecture and will be followed up with class discussion and feedback in the subsequent seminar. In addition, as part of your study time, you will be collaborating with your peers on tasks and group assignments. Module leaders also offer weekly drop in and feedback sessions, usually 2 x 1 hours per module as well as revision sessions.
The University's online learning environment means you can access all your course resources, literature and timetables from anywhere in the world.
Usually, assessment is split between coursework and examinations. The style of coursework can vary from presentations to business reports or essays depending on the taught topics.
Degree programmes are structured into levels, 4, 5 and 6.  These correspond to your first, second and fourth which is your final year. In addition, you will have access to a 0-credit module, which focusses on developing your academic skills.
Level 4

Level 5

Level 6

Study abroad

Every aspect of this degree is internationally focused, from the modules you'll study here with us at Hertfordshire to the exciting year – or two – you'll spend studying abroad. There are opportunities to gain global perspectives, develop language skills, work overseas and build your confidence.

It's a course with a great deal of flexibility, including the possibility of living, working and studying in three different continents. Where you travel depends on your interests, ambitions and language skills, but you'll be able to choose from over 100 international partner universities, each fully accredited for the quality of its courses and student support.

The result is a qualification shaped entirely around you – a degree designed to help you become a confident, highly skilled business professional ready to launch an incredible international career.

Work placement

As part of your BA International Business, you can take an optional overseas work placement during your Third Year. It's a great opportunity to work in an international context, getting hands-on experience of another country's language, culture and working practices.

Your placement can take you anywhere in the world. It's entirely your choice, as long as you can find a suitable full-time opportunity that isn't in the UK (or your home country, if you're not from the UK). It needs to last for a minimum of 18 weeks and a maximum of six months, as you'll also have to study abroad for a semester during the same year.

What if I need support?

You will always find a friendly and supportive welcome in the Hertfordshire Business School (HBS). Our course and module tutors are here to guide you on your academic journey. To enhance your learning, we have a dedicated Centre for Academic Skills Enhancement (CASE), which provides both online and face to face academic skills guidance to all HBS students, enabling you to get the best grades possible. If you need further support and things don't go according to plan, our pastoral team are also here for you to help you get back on track. On top of that, both our LRCs run drop-in study skills sessions too. And the best thing is, it's all free.

Whether you stay in our ultramodern Halls of Residence or commute to the University, you will be a valued member of an active student community and the wider HBS family.
Check out our student blogs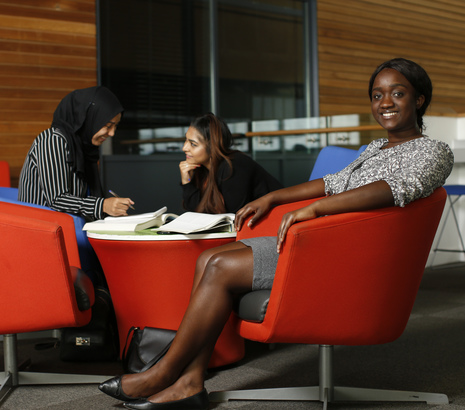 Student Blogs
Jess - Week at a glance
My week at a glance
So, I applied for this course through clearing and it has been a highly educational and enjoyable two years and I am incredibly happy that I was told about this course through my teachers at the other campus. The way that our course works is that you go to your local consortium college (whether that be: Oaklands, West Herts, North Herts or Herts Regional- my college) and you learn a similar specification to those at the university campus, however, the material taught varies slightly in the way we carry out tasks; taking a more practical approach instead helps prepare us more for the workplace!
In the second year of our course, the biggest project we completed was a work-based learning project worth 30 credits. If we failed this, we would fail the entire year. This project asks for us to carry out research and make our own report. Having finished this project, I really enjoyed the process. This is the module with the most focus in year two due to the fact it carries the most marks!
My course is taught from Hertford Regional College, Ware Campus, one of University of Hertfordshire's consortium colleges and the requirements are for me to be in two days a week. In the first year of my foundation degree, I needed to come in on Tuesday and Thursday. In the second year, it was Thursday and Friday. A typical day of a student at our college as part of the HE (Higher Education) department would look like:
09:30 Lecture starts - Our one to one lecturer would begin their lecture at 09:30 in comparison to a normal 09:00 start at University. Our first day in the week would normally consist of a 09:30 lecture until 11:00. However, despite that fact that this may seem quite long it goes by quickly as the information we learn is never too bulky to keep and is delivered in a fun and educational way.
11:00 -15/20 minute break
11:20-12:30 - Group discussion and extra topics normally discussed- we would normally discuss in our small class size (around 10 of us) about what we think about the topic we are learning about, whether we agree/disagree with each other,
12:30- 13:30 - An hour lunch break
13:30-14:30 -Class resumes
14:30- 14:15 - Second section of the day
14:30-15:15 - Lecture two
15:15-15:45 - one to one tutoring- progress checks- are you meeting your targets? what is your weekly attendance, have you been attending on time? how do you feel you are getting on? what is something you are struggling with?
15:45-16:15 - Last section of the day- Something which may at first appear off-putting about the foundation degree course is the normal day of our class and how similar it may appear to a normal school or working day. Personally, this has been very good in getting me into work mood which is the main aim of the course as it tests your punctuality, your ability to present original and organic ideas with substance and lastly tests your ability to get on with others (ie future colleagues). The course really prepares you for the real and competitive working world.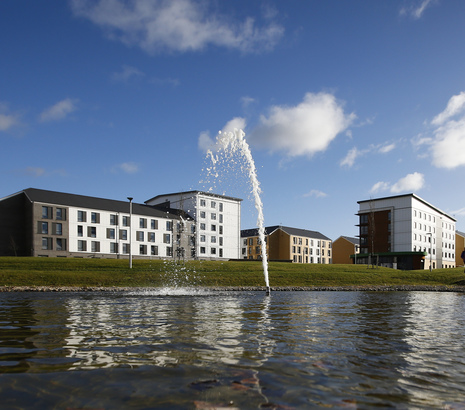 Student Blogs
Jess - Things you should know
Something interesting for a prospective student to consider
Something I think would be interesting to a prospective student when considering the FDA course is how great it is to commute to if you live within the Ware/Hertford area. For me, I lived a seven-minute drive from the facilities, so it was in perfect distance. I would really say this may be a massive positive for prospective students who do not wish to go far away from home/are unable to study far away from home due to medical or personal reasons.
An added element worth noting is that our course is cheaper. The standard course at the university is a fair amount more expensive in comparison; per year our course costs £6,165 compared to £9,250 at University.
Another thing worth noting is that the experience feels more personal compared to a larger course with lots of people. You get to know everyone on your course so that you are very comfortable with all of them by the time that your course ends. When you enter your third year you are taught on campus.
A final thing to consider is if you feel it has all gone wrong on results day, whether that be in your A levels or your Level three BTEC. This course is a great alternative for students who did not do as well as they may have hoped for whatever reason that may be! Another thing which is good for potential students considering this course is that you can still retake Maths/English alongside side the course. If there is a grade you were previously unhappy with you can still retake it, however, after 19 there may be fees that apply for you to be able to retake your Maths and English qualifications. The course is very welcoming and after the two years you can then go to the main campus with everyone else and by that stage, you would have built up your confidence and be ready to take on University life! Enjoy!
Student Blogs
Jess - Choosing my course
What I love most about my course
Over the past two years, What I love most about my course is the flexibility, confidence-building opportunities and the ability to investigate weaknesses in my skills and improve them as well as my and confidence in my abilities. Although the course is not taught directly from the university over the last two years, I felt highly independent.
As time when on I felt that being independent was very easy compared to when I was at college because if I were unsure about the quality of work I was producing, I would always ask questions. The course allows you to develop your skills individually and the small class sizes are great for those who may not learn well in a large lecture full of people. The smaller class size allows individuals to receive the help that you won't get in a lecture class size.
For someone who suffers badly with social anxiety this course has been ideal as I now feel much more comfortable in my surroundings and environment and find it easy to relax and learn, therefore, if you feel overwhelmed with big lecture halls that have a 200-student capacity, this course is perfect for you. We are also able to see other Higher Education (HE) colleagues on the top floor art department who are studying HE Visual Merchandising and Graphic Design. This is nice as sometimes it may feel as though we aren't at university so when we see students who are also studying HE courses, it makes us feel like we belong.
The graphic design and visual merchandising students also have a separate room upstairs- so if anyone is interested in studying one of the creative subjects, I would definitely say that Herts Regional College (HRC) cater well for it- especially as the campus itself is commonly known as the "creative enterprise campus".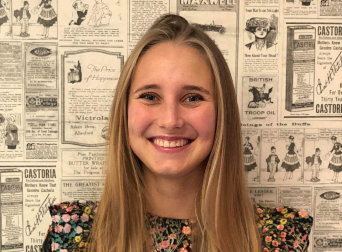 Alumni Stories
Elizaveta Zaskalko
Meet Elizaveta Zaskalko who has explored the tourism industry and shared her passion for travel. She currently works at Expedia Inc as Associate Market Manager.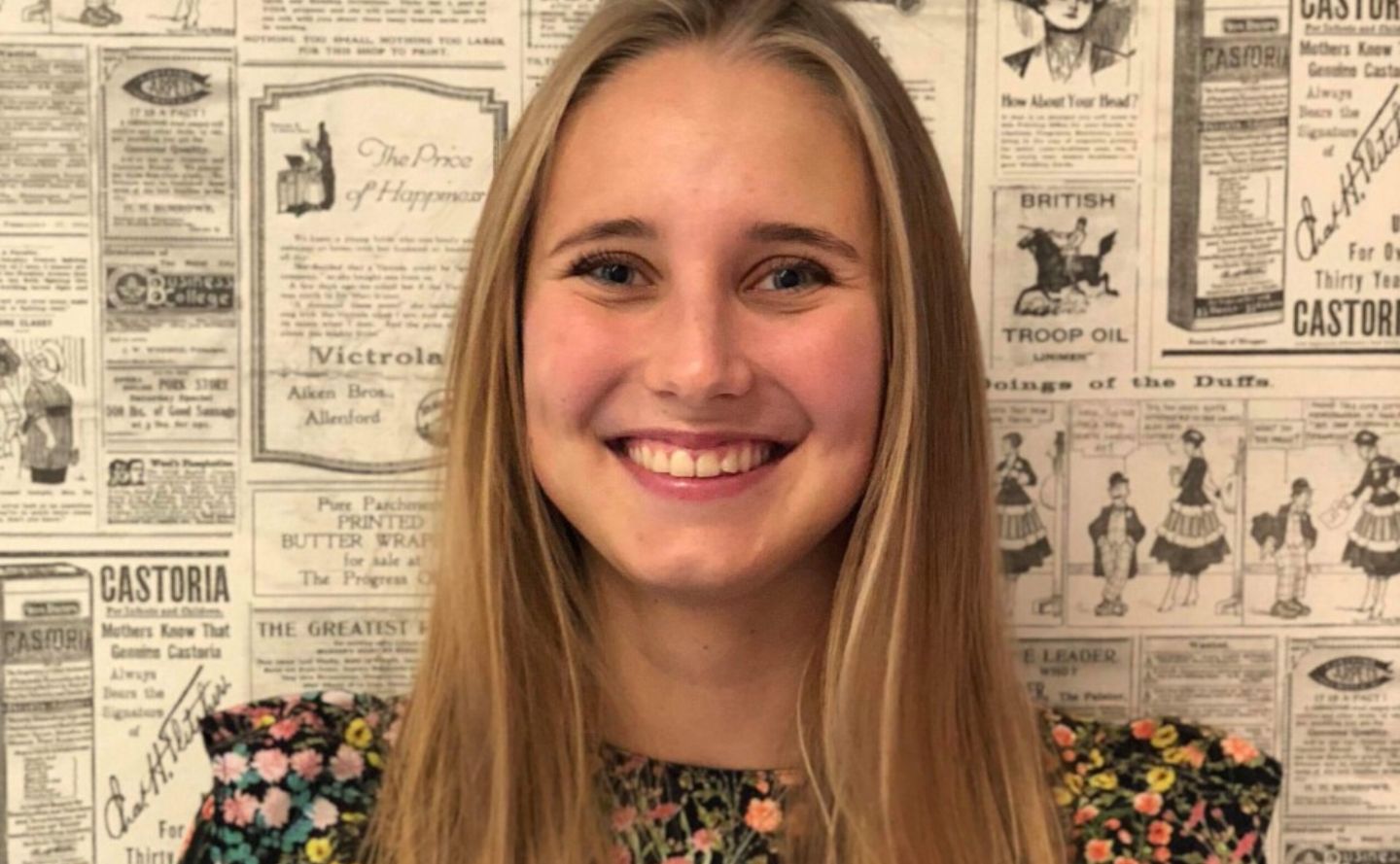 A passion for travel
Elizaveta always had a passion for tourism and knew her career would be within the industry. She currently works at Expedia Inc as Associate Market Manager in the Join Expedia Team (JET) and is responsible for the acquisition of new hotels in Kent.
She started at Expedia straight after graduating from the University in 2016, in the role of Market Associate in the Account Management team. After a year in post she decided to step out of her comfort zone and apply for a promotion in the expanding JET team.
Studying at the University gave her a vast knowledge of the tourism industry which she previously lacked and prepared her for entering the sector. Tourism is a diverse and global industry with many career opportunities for new graduates.
She says, 'When I started my studies, I knew that I wanted to work in the tourism industry but had no idea which part of it. As I progressed, I learned about so many different branches of the industry and it really helped me to narrow it down to the one I actually really enjoyed.'
Strong employment links
'The best thing about my course is that it prepared us for the working world. The programme had a huge focus on employability, which I think was incredibly useful. Coming out of university I knew where I wanted to go, what I wanted to do and how to achieve it.'
The employment focus and links to industry embedded into Elizaveta's degree are what persuaded her to study at Herts. Our courses are designed to give students great opportunities, prepare them for professional life and provide them with direct access to their chosen profession through expert teaching and tangible industry connections.
Elizaveta says, 'An important factor for me choosing to study at the University was being able to do an industry placement year, as it's very hard to get a job without work experience nowadays. My placement year was very challenging but it was one of the most useful experiences I have had so far.'
The best thing about my course is that it prepared us for the working world. The programme had a huge focus on employability, which I think was incredibly useful. Coming out of university I knew where I wanted to go, what I wanted to do and how to achieve it.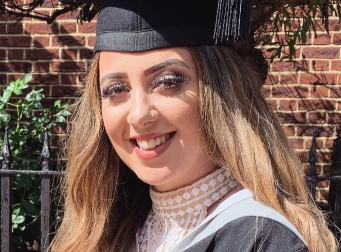 Alumni Stories
Ellie Fowler
Meet Ellie Fowler who has excelled professionally since graduating in 2019. Ellie currently works as an Operations Communications and Activity Executive for Greene King.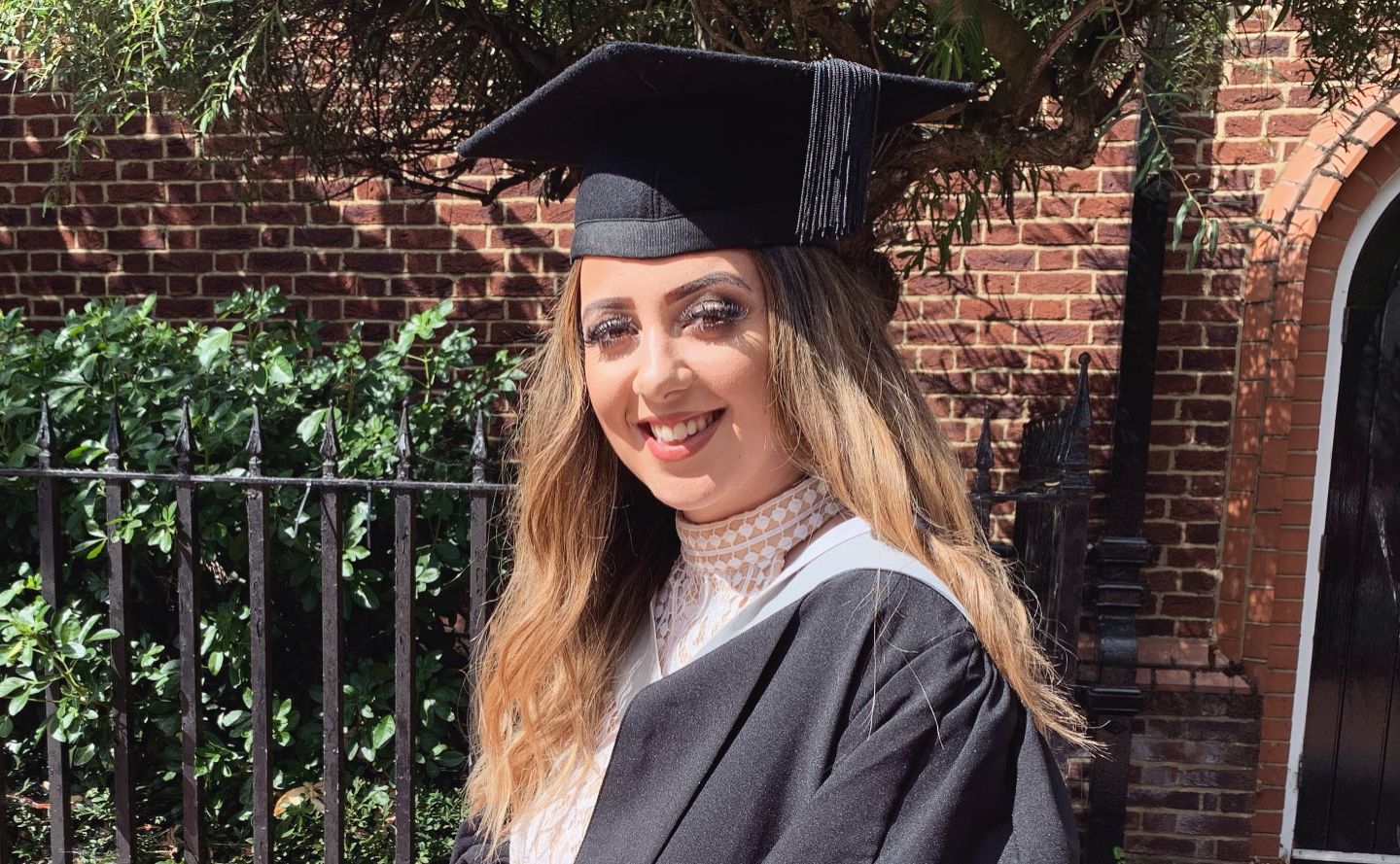 University experience
Ellie emphasises how her course really helped her to progress professionally and land her current role. She says, 'My studies helped me by teaching me all I needed to know about business and how different businesses work/operate. I didn't just learn about "how to go on holiday," I learnt how these travel companies run their businesses from all different levels and it made it clear to me to see I was interested in working in the Head Office side of things rather than front facing.'
She thoroughly enjoyed her course and highlights how useful the skills she learnt were in furthering her career. She continues, 'The travel knowledge you learn is very helpful. I like being able to educate and help people with all things to do with the travel industry.'
Ellie encourages students to embrace their studies with open arms and notes, 'The advice I'd give to new students is to be motivated and more organised from the beginning. I would definitely recommend doing a placement year abroad with this degree because not only does it give you vital industry experience, it also shapes you as a person. Without this experience I wouldn't be where I am today, and I definitely wouldn't have friends all over the world!'
Aspirations for the future
Ellie plans to progress in her role and take on more responsibilities. She says, 'I aim to get higher into operations for Greene King and then hopefully move to work for a bigger tour operator, as the tourism side is more suited to me.'
I would definitely recommend doing a placement year abroad with this degree because not only does it give you vital industry experience, it also shapes you as a person.
What's next for my career?

This EPAS-accredited international business degree gives you exceptional employability and 92% of our graduates are in work or further study within six months of graduating. They go into a wide range of roles in both internationally oriented UK businesses and in organisations all over the world.

Some of our graduates are offered jobs by the companies they took placements with, while others join graduate training schemes with globally focused companies. Some work as international experts within smaller businesses, and others secure professional roles in multi-national companies. Each year a number of our students also stay on to study at postgraduate level.

With a business degree, language skills and international exposure, you'll be an attractive prospect for employers worldwide, as well as for UK-based multinationals. Many of our graduates work across Europe, North America, Asia and Africa, in the financial, automotive, publishing and retail sectors. They work in fields including HR, marketing, sales, procurement and travel management. Our graduates earn an average salary of £23,000 six months after finishing the course.

View our Alumni profiles

Key staff

Elizabeth Viz
Deputy Programme Leader


Natasha Khilji
Programme Leader


Further information - includes assessment method

| Course fact sheets | |
| --- | --- |
| BA (Hons) International Business | Download |
| International Business with Eastern Language | Download |
| International Business with European Language | Download |

| Programme specifications | |
| --- | --- |
| BA (Hons) International Business | Download |
| Languages Programme Specification | Download |

| Additional information | |
| --- | --- |
| Sandwich placement or study abroad year | Mandatory |
| Applications open to international and EU students | Yes |

How to apply?

Fees and funding
Please note that some of the images and videos on our course pages may have been taken before social distancing rules in the UK came into force.