BA (Hons) Philosophy and Journalism
Entry requirements

Clearing entry requirements

We're committed to welcoming students with a wide range of qualifications and levels of experience. Over Clearing, we'll be taking a flexible approach so if you don't have the advertised grades, you can submit a clearing application and we'll review and consider your application on an individual basis.

| UCAS points | A Level | BTEC | Access Course Tariff | IB requirement |
| --- | --- | --- | --- | --- |
| 112-120 | BBC-BBB | DMM-DDM | Overall merit profile in 45 credits at Level 3 | 112-120 points |

Additional requirements

GCSE: Grade 4/C in English Language and Mathematics

All students from non-majority English speaking countries require proof of English language proficiency, equivalent to an overall IELTS score of 6.0 with a minimum of 5.5 in each band.

If you do not have the required IELTS or equivalent for direct entry on to your degree programme, our Pre-sessional English and International Foundation courses can help you to achieve this level.

For more details on the University of Hertfordshire's entry requirements, please visit our Undergraduate Entry Requirements page.

Find out more about International Entry Requirements.

| UCAS points | A Level | BTEC | Access Course Tariff | IB requirement |
| --- | --- | --- | --- | --- |
| 112-120 | BBC-BBB | DMM-DDM | Overall merit profile in 45 credits at Level 3 | 112-120 points |

Additional requirements

GCSE: Grade 4/C in English Language and Mathematics

All students from non-majority English speaking countries require proof of English language proficiency, equivalent to an overall IELTS score of 6.0 with a minimum of 5.5 in each band.

If you do not have the required IELTS or equivalent for direct entry on to your degree programme, our Pre-sessional English and International Foundation courses can help you to achieve this level.

For more details on the University of Hertfordshire's entry requirements, please visit our Undergraduate Entry Requirements page.

Find out more about International Entry Requirements.

Sign up for more information

Get access to personalised content, tailored towards your interests:

Information on your favourite courses
Tips to help you through the application process
Blogs, vlogs and advice from current students

Why choose this course?

Your Philosophy lecturers are all active researchers
Host of the annual Sir Francis Bacon lecture series
Continual updating of content to reflect sought after skills

In our so-called 'post-truth' era of fake news and alternative facts, what does it mean to communicate the truth? What are the ethical and practical issues journalists face in today's globalised world?

Our BA Philosophy and Journalism degree allows you to examine our fundamental desire to communicate and discuss important shared events and experiences, through two distinct approaches. You'll develop a range of journalistic skills while exploring and challenging the assumptions that frame the way we think, act and see the world around us.

All our philosophy lecturers are active researchers, so you'll share the excitement of doing original work in a supportive and highly rated academic community.

Our journalism team are highly experienced practitioners, who'll help you develop the skills of writing, research and interviewing over several platforms, including online and broadcast. You'll also examine journalism both within the context of the communications industry as a whole and look at global trends in media.

Applying for this course is easy. Simply add us to your UCAS account by using the institution and course code mentioned in 'Key information'. There is no interview for this course. We're just interested to hear why you want to study this subject at degree level. If you haven't done either or both of these subjects before, that's fine. You'll likely have hobbies or extracurricular experience that show what skills you already have that you can bring to the University.

What's the course about?

Our philosophy students benefit from being part of a lively and active academic community. You'll learn through formal courses and extracurricular seminars, while our small group teaching helps you to find your feet in the academic environment. There are plenty of opportunities to discuss critical issues with staff and fellow students, including an optional residential weekend each year.

Our journalism students gain practical skills through writing in a variety of styles, work experience and developing broadcast and presentation skills. You'll be able to network with invited speakers and take short industry summer courses.

In your first year, you'll be introduced to the skills of newswriting and interviewing and explore the complex ethics surrounding journalism. You'll learn to think critically about what journalism means by examining persuasion in the media, including the use of rhetoric and propaganda. You'll also study social and political philosophy, covering topics such as freedom of speech and terrorism, and examine the nature of knowledge and reality.

In your second year, you'll delve into influential works of philosophy and political theory such as the themes in Plato's Republic. In journalism, you will learn the skills of broadcast radio, how to find news, create a magazine and study some of the great journalism campaigns from Watergate to the Black Lives Matter campaigns.

Work placement/study abroad option: Between your second and final year, you'll have the option to study abroad or do a work placement for up to a year. Not only will this give you an amazing experience to talk about but will also give your CV a boost. If you'd rather go straight to your final year, that's absolutely fine too. You'll decide in your second year with us, so there is still plenty of time to think about this.

In your final year, you'll have the opportunity to develop your interests in topics such as political or feminist philosophy, or the philosophy of language. In journalism you will have the opportunity of doing work experience within journalism or a related field, studying international reporting, creating your own journalistic website and building a journalism portfolio. Through our pitch-to-a-professional scheme you will get the chance to try out your ideas on a professional journalist and meet industry practitioners through our series of talks by people working in the communications industry, many of whom are former graduates who studied journalism at UH.

'Media Matters' Guest Lecture series

Each year the School of Humanities hosts the Media Matters Guest Lecture Series featuring a range of industry professionals, giving talks on their experience in the industry. These lectures are recorded by our final year students and available on our Media Hub. Some of our previous speakers have included:

Lewis Wiltshire, Head of Sport, Twitter UK
Tobi Rachel Akingbade, showbusiness journalist who studied journalism and other media subjects at UH
Ren Behan, Food blogger and journalist
Terry Mitchinson, Welwyn Hatfield Times Editor
Uche Amako, UH journalism alumnus and sports writer

Your main campus is College Lane

This is where the creative arts, science and health-related subjects are based. This means you'll share the campus with future nurses, scientists, artists and more. You can use the common rooms to relax with friends, work out in the 24-hour gym or have a drink in our on-campus pub or cafes. We also have restaurants for you to eat in or grab something on the go. Our Learning Resources Centres are open 24/7, which means you can study whenever suits you best. Want to pop over to the other campus? You can take the free shuttle bus or walk there in just 15 minutes.

What will I study?

Degree programmes are structured into levels, 4, 5 and 6. These correspond to your first, second and third/final year of study. Below you can see what modules you'll be studying in each.  

Level 4

Level 5

Level 6

Study abroad

An opportunity for an amazing experience, which will help make you stand out from the crowd. With more and more companies working internationally, experience of living in another country can make a great impression on future employers.

This course offers you the opportunity to enhance your study and CV with a sandwich year abroad. The University has partnerships with over 150 universities around the world, including the USA, Canada, Asia, Africa, Australia, South America and closer to home in Europe.

If you study abroad between your second and third year of study, you'll pay no tuition fee to the partner university and no tuition fee to us either. We'll ask you to make your decision in your second year, so there is plenty of time to think about it.

Find out more about Study abroad opportunities

Please note Erasmus+ funding is only available until May 2023. For students starting their course in September 2022 and wishing to study abroad in 2023-24 or 2024-25, please refer to the Turing Scheme.

Work placement

Graduate with invaluable work experience alongside your degree and stand out from the crowd.

This course offers you the opportunity to enhance your study and CV with a work placement sandwich year. It's a chance to explore career possibilities, make valuable contacts and gain sought after professional skills.

Our dedicated Careers and Employment team are here to help guide you through the process.

If you take up a work placement between your second and third year of study, at the University of Hertfordshire you'll pay no tuition fee for this year. We'll ask you to make your decision in your second year, so there is plenty of time to think about it.

What if I need support?

You'll get a personal tutor to guide you through your course, all the way to graduation.

You might also want or need extra support during your time with us. Rest assured, no matter what you study, we've got you covered. For help with study skills, including referencing, essay writing and presentations, you'll have access to our academic support services. You can attend workshops, 1-to-1 sessions, and online tutorials. Both our LRCs (Learning Resources Centres) run drop-in study skills sessions. And the best thing is, it's all free.
'I certainly developed professionalism and employability through studying Philosophy, primarily through the methods of rational and logical problem solving. I acquired a skill that is useful in whatever field one works in. However, it is enterprise that I most notably improved on while at Herts. I had never really considered starting a businesses or working for myself, but while studying Philosophy (particularly my Masters by Research and my undergraduate dissertation) I realised I was learning self-management and combining this with my new proficiency at problem solving sent me down a new path. Since leaving Herts I have set up multiple small business which are growing healthily. This individuality has really helped me find out what I want to do in life.'
Check out our student blogs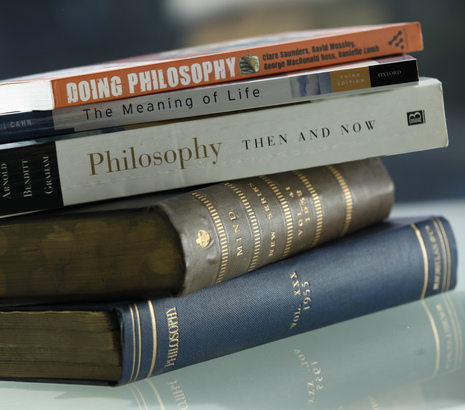 Student Blogs
Kailan - Week at a glance
Weekly schedule blog post
At the beginning of my week, I make a to-do list of all the things that I need to do on top of my studies. After that, I begin with an hour each day at the state-of-the-art gym and swimming pool on the de Havilland campus where my classes are. I then get showered; have breakfast, pack my bag, and walk to my classes. I'm a visual learner, so I focus on just listening to the lecturer, and engaging with the content as much as possible; especially if I am in a seminar. I re-watch the lectures and seminars on Canvas (our online learning portal), as I learn best from visual/audio resources.
I love that at the University, you get the choice to study in a way that suits you. There is absolutely no pressure in sticking to certain means, and you can (to a reasonable degree), build a studying pattern that suits you. I usually have between eight and 13 hours of classes a week (depending on the semester), and I study Politics, International Relations, and Philosophy.
For me, the lectures and seminars are my best resource; and the information and concepts usually make complete sense to me. I struggle to read for long periods of time, so thanks to the academic English resources available for students; I was able to learn ways to read in a way that suits my style of learning. This allowed me to look into the recommended reading, and explore the extra resources given to me; while not overloading myself with information that Is ultimately unimportant (relatively speaking).
In my course (which is a joint honours), coursework makes up around 40-50% of the classification in the first year. Exams obviously make up the rest. What I was surprised to find out upon enrolling, is that once you get into a rhythm with coursework, and make template documents (which include things like an empty bibliography and a title), they are relatively straight forward. I feel that the overwhelming feeling that comes from coursework and exams, comes when you don't feel like you have access to the resources that teach you how to write assignments efficiently - the University makes these resources available to you; you just have to reach out for them. If you have a professional and academically beautiful document; you will be more inclined to write in a similarly professional way.
Fundamentally, though, assignments and exams are super easy and fun, as long as you're prepared (in my case having a template document, and understanding how to reference was the key), as-well-as interested in the topic that you're studying. If you love the topic and know how to build an essay; you'll blast through your assignments!
Going back to my typical week… There are lots to do on both campuses; especially in the first semester; with freshers fairs and endless other things going on too. Wednesday's and Friday's I usually go out to the Forum (the club on campus) with my flatmates. As long as you study hard, and understand the content in your own way; you will be able to afford to go out as much as you want!
The bottom line is: Work hard and play hard; prepare in advance for your assignments, and that way they'll be super easy, and study a subject that you are passionate about!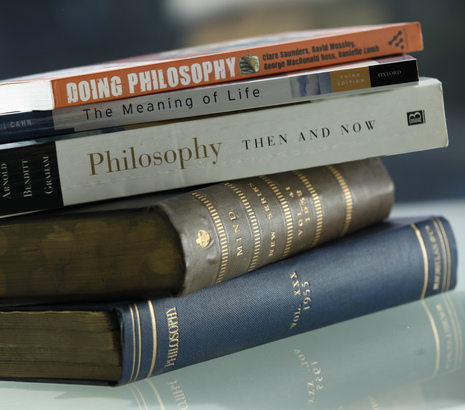 Student Blogs
Kailan - Things you should know
Things you need to know before studying PiR at UH
Before you choose the study at the University of Hertfordshire, you need to ask yourself a few questions. What do you want out of University? If the answer is more than a degree, then Herts is the place for you. If you want to make international friends and expand your network, Herts is the place for you. If you want to have access to State of the art resources and world-class staff, then the University of Hertfordshire is for you.
So you've checked all of the boxes, and you're considering Herts. That's great! You're planning to study Politics and International Relations; that's great! What should you know before making your decision? Let me tell you…
The staff are amazing and go a million steps past what is required of them to help your experience and understanding of the content. HOWEVER, they can only do that if you reach out and discuss your issue or query with them. They're extremely attentive, but the UH staff are not trained in telepathy, unfortunately (maybe in another decade or so).
You can, and should, make a study plan that suits you. The school (in my personal opinion), trains you to study in a very specific and rigid way. If that works for you; then great; proceed as you are. If you struggle to learn from the 'traditional means', and hate the idea of reading every word in a 15-page article in order to find one piece of information to support your argument; don't. The staff and the department can recognise that different students learn differently. That is why there are resources made available to you to find a system that allows University to be straight forward for you. Tip: Check out the Academic English hub on campus, and discuss this with them.
You have the option to study a language, as-well-as study abroad for free! Studying a language as an elective (an extra module) is free; and you have the choice from multiple languages, at multiples levels; even if you've never spoken a word before.
If you wish to study abroad; there are lots of resources available to you; you can find a placement abroad within Politics and IR, and the staff will help you learn how to apply; do well in interviews, and the study abroad office can give you more specific advice on planning your trip etc.
University is a place for ideas; if you have an idea that you think is against the norm; the staff will ALWAYS welcome it. There are no stupid questions; if you're thinking it, others probably will be too, and it will open up the discussion anyway!
Take advantage of any research opportunities presented to you by the department; they are announcing them because they really believe that it is a lucrative opportunity for students; don't assume that it's not for you - explore ALL opportunities.
Fundamentally though, have fun; University is not all about the degree; in many ways, the network that you build and the life that you develop during your time at UH is much more important than having a first on your transcript. The beauty of the system is that you can have both, as long as you reach out first!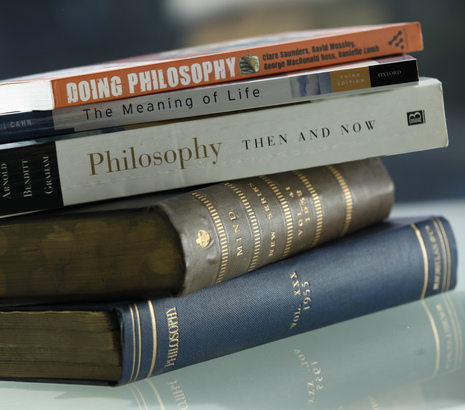 Student Blogs
Kailan - Why I love PIR
What I love most about my course
I love the department. The staff go a million steps past just teaching you the assigned content. They support your ideas and interests; your professional growth, and are constantly checking to ensure that each and every student understands in a thorough, academically holistic way; the concerned content. Each and every staff member in the department is a mentor and extremely patient and attentive to a student's pace.
You can approach professors about anything; from personal issues affecting your workflow (and asking for them to help you one to one to understand the content during their office hours) to asking them for advice concerning your professional aspirations (such as internships). I have contacted members of staff for references to internships and scholarship applications; of which they're more than happy to help out with.
The way that the department frames your University journey during induction is important; it started with one of the subjects heads explaining to us that this is beginning of our professional lives; and that in our course, we are not students who are hierarchically lectured to by teachers; we are colleagues, who are exploring the academic discipline that we mutually take interest in.
Starting the course by showing students that this is a professional journey, and NOT a commodity, really sets the tone for the course. I feel is allows students to feel more comfortable with reaching out for help; because asking for help is a logistical thing, rather than something to be embarrassed about.
When I say that the staff go the extra mile; I am not kidding. It's not just the outstanding attentiveness and resources put into your experience that they finetune, they also are mentors. I have asked for career advice concerning internships, and was offered mock interviews, and given advice on typical questions given in interviews within the Political field; of which the interviewer asked!
When I got accepted into a scholarship to delegate at the General Assembly, the staff members helped me out with resources on how to succeed in this venture. The staff members have offered me contacts for research and professional opportunities.
If you have any questions, or any interest, or anything you wish to clarify about anything at all; all you have to do is ask. IF you don't ask, you don't get. IF you do ask, you are met with mentorship and invaluable advice that will inevitably solve your issue, or help you to excel.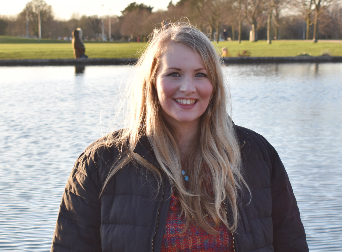 Alumni Stories
Kate Stephenson
Meet Kate Stephenson who has excelled in the publishing industry since graduating. She currently works as the Education Editor at National Geographic Kids magazine.
Read more stories
Find out more about this course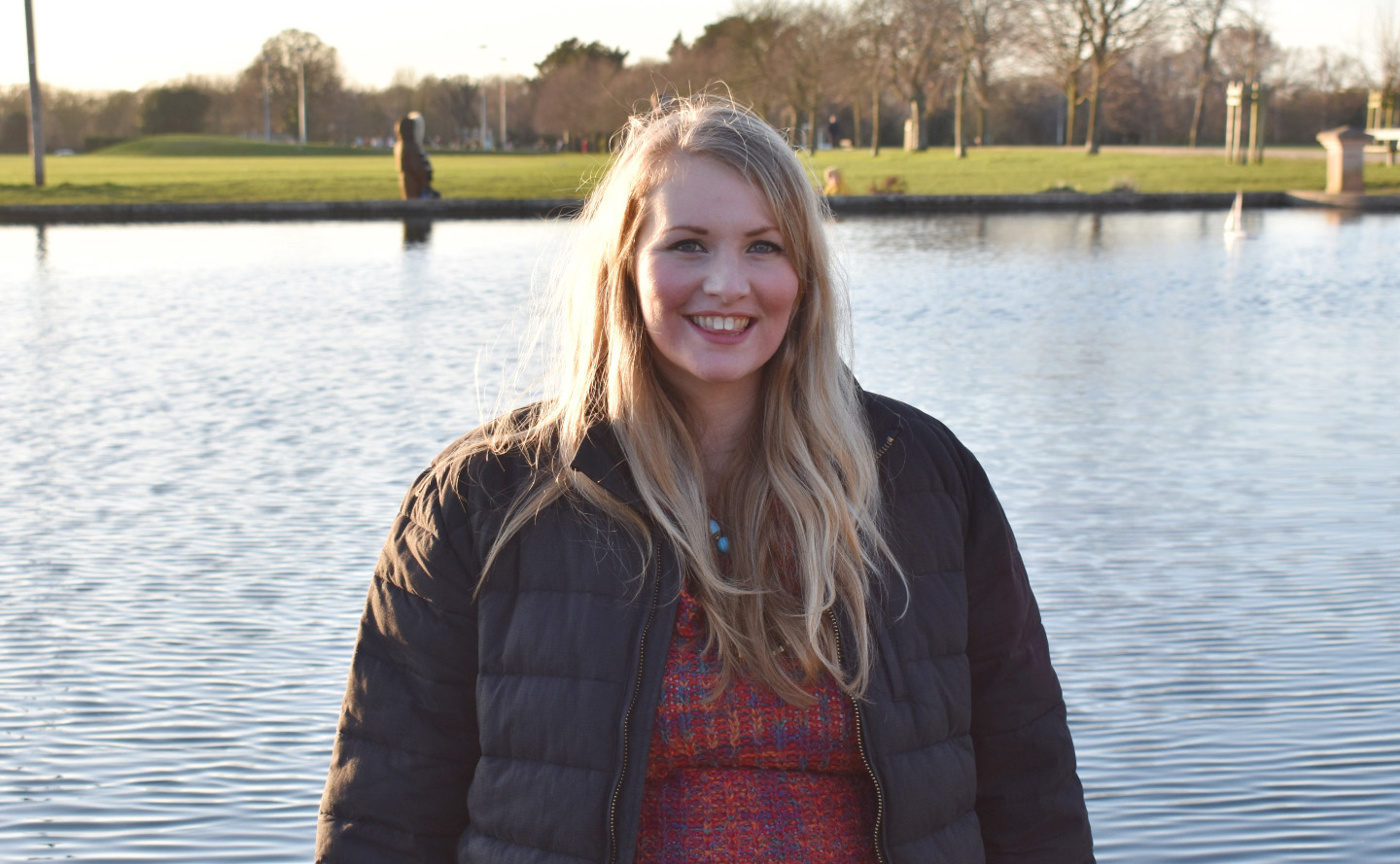 University experience
Kate always knew that she wanted to work in the media and her unique degree gave her the flexibility to understand the logistics behind magazines as well as develop her writing and communication skills. The variety of topics and modules covered in her course enabled her to understand a lot about her dream career and enable her to develop valuable skills for working in the industry.
While studying, Kate took every opportunity offered to her. Her lecturers gave her opportunities to network with their colleagues for the industry enabling Kate to secure work experience and explore different career opportunities upon graduation.
She also worked as part of the Students' Union student media, called Triden Media, writing regularly for their newspaper and magazine. Kate says, 'Take advantage of every opportunity while it's on offer and dive in as much as possible.'
The future
In the future, Kate hopes to further develop and grow the project she is working on at National Geographic and their educational content. One of her recent projects was launching their Primary School resource service by writing the curriculum.
Meet Jenny Vu who gained valuable transferable skills for her future career. She is currently a Teaching Assistant at a secondary school.
Read more stories
Find out more about this course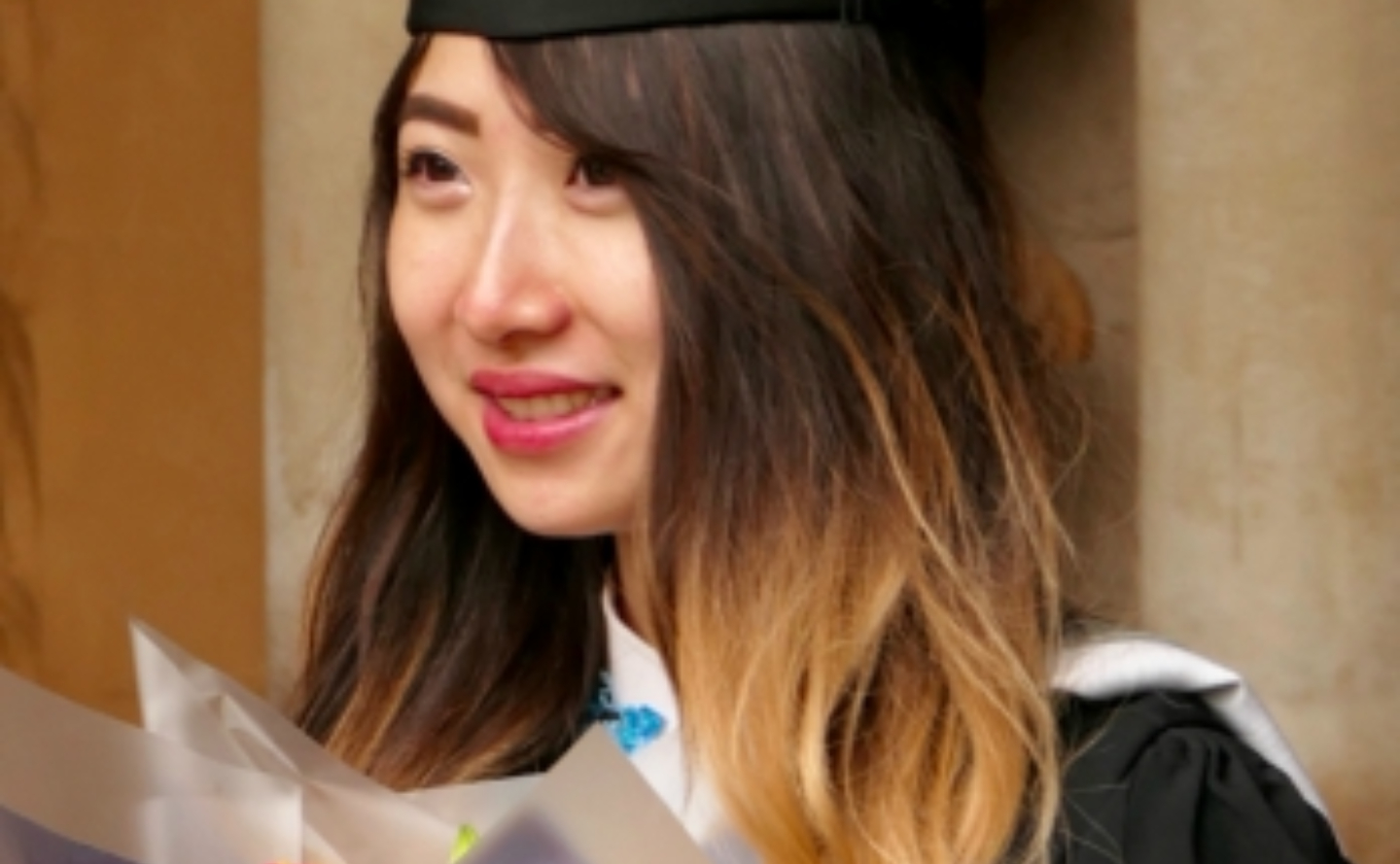 University life and experience
Throughout her degree, Jenny learnt a considerable amount of transferable skills and world knowledge to enable to her succeed in her career as a Teaching Assistant. She says that the most useful skills she learnt are how to analyse and correct grammar which have proved invaluable when teaching her students.
Jenny initially chose the University of Hertfordshire as it 'was close to home but still relatively far enough to move out and learn to live independently.' She explains how her independence grew as she used her degree to explore the World by taking the opportunity to study abroad for a year. She says, 'My standout memory from my time at the University was studying abroad for a year. It was probably the best year of my life.'
Future aspirations
Jenny's study abroad year sparked her passion for travel and in the future, she plans to teach in Asia. However, she says, if she does return to the UK, she would like to teach and promote higher education to young students to inspire future generations and showcase their potential.
What's next for my career?

Our hands-on journalism training equips you to pursue a career in the media, whether in features, news, radio or online. You'll have opportunities to go on work placements at local newspapers, radio stations or TV channels, where many students have work published.

Studying philosophy teaches you to ask penetrating questions and identify flawed arguments – skills integral to news and investigative reporting, as well as the practice of law. You'll develop many other transferable skills sought by employers, such as creative and critical thinking, problem solving, and the ability to communicate ideas in a structured, productive way.

Our graduates have an excellent record of securing roles in a range of industries including teaching, the media, publishing and information management. For those interested in teaching, all Humanities graduates are guaranteed an interview with our School of Education. Many graduates go on to higher levels of study, engaging in research in their chosen fields.

Our hands-on journalism training equips you to pursue a career in the media, whether in features, news, radio or online. You'll have opportunities to go on work placements at local newspapers, radio stations or TV channels, where many students have work published.

Studying philosophy teaches you to ask penetrating questions and identify flawed arguments – skills integral to news and investigative reporting, as well as the practice of law. You'll develop many other transferable skills sought by employers, such as creative and critical thinking, problem solving, and the ability to communicate ideas in a structured, productive way.

Our graduates have an excellent record of securing roles in a range of industries including teaching, the media, publishing and information management. For those interested in teaching, all Humanities graduates are guaranteed an interview with our School of Education. Many graduates go on to higher levels of study, engaging in research in their chosen fields.

View our Alumni profiles

Further information - includes assessment method

| Course fact sheets | |
| --- | --- |
| BA (Hons) Philosophy | Download |

| Programme specifications | |
| --- | --- |
| BA (Hons) Philosophy | Download |
| BA (Hons) Journalism | Download |

Additional information

Sandwich placement or study abroad year

Optional

Applications open to international and EU students

Yes

Course length

Full Time, 3 Years
Sandwich, 4 Years

Location

University of Hertfordshire, Hatfield

How to apply?

Fees and funding