BA (Hons) Philosophy and English Literature
Entry requirements

The University of Hertfordshire is committed to welcoming students with a wide range of qualifications and levels of experience. The entry requirements listed on the course pages provide a guide to the minimum level of qualifications needed to study each course. However, we have a flexible approach to admissions and each application will be considered on an individual basis.

| UCAS points | A Level | BTEC | Access Course Tariff | IB requirement |
| --- | --- | --- | --- | --- |
| 112-120 | BBC-BBB | DMM-DDM | Overall merit profile in 45 credits at Level 3 | 112-120 points |

Additional requirements

GCSE: Grade 4/C in English Language and Mathematics

All students from non-majority English speaking countries require proof of English language proficiency, equivalent to an overall IELTS score of 6.0 with a minimum of 5.5 in each band.

If you do not have the required IELTS or equivalent for direct entry on to your degree programme, our Pre-sessional English and International Foundation courses can help you to achieve this level.

For more details on the University of Hertfordshire's entry requirements, please visit our Undergraduate Entry Requirements page.

Find out more about International Entry Requirements.

| UCAS points | A Level | BTEC | Access Course Tariff | IB requirement |
| --- | --- | --- | --- | --- |
| 112-120 | BBC-BBB | DMM-DDM | Overall merit profile in 45 credits at Level 3 | 112-120 points |

Additional requirements

GCSE: Grade 4/C in English Language and Mathematics

All students from non-majority English speaking countries require proof of English language proficiency, equivalent to an overall IELTS score of 6.0 with a minimum of 5.5 in each band.

If you do not have the required IELTS or equivalent for direct entry on to your degree programme, our Pre-sessional English and International Foundation courses can help you to achieve this level.

For more details on the University of Hertfordshire's entry requirements, please visit our Undergraduate Entry Requirements page.

Find out more about International Entry Requirements.

Sign up for more information

Get access to personalised content, tailored towards your interests:

Information on your favourite courses
Tips to help you through the application process
Blogs, vlogs and advice from current students

Why choose this course?

Your Philosophy lecturers are all active researchers
Host of the annual Sir Francis Bacon lectures
Global literature approach from different eras and cultures

We give you:

A flexible programme of study, allowing you to concentrate on areas you find especially interesting
An exceptional academic team, conducting internationally renowned research
Stimulating, innovative courses that allow you to make rewarding connections between two disciplines
CV-building potential through work placements and extra-curricular activities

What's the course about?

Literature can offer new perspectives on familiar themes, as well as open doors to unfamiliar ideas and cultures which are temporally or spatially remote from your own. It is an ideal source for philosophical reflection, exploring and challenging the assumptions that frame the way we think, act and see the world around us.

Our BA Philosophy and English Literature degree encourages you to expand your imaginative capacities and to critically reflect on possibilities for how the world could be, by engaging with a wide variety of perspectives. You will gain skills in understanding how to read and interpret in context, and in how to formulate your own arguments, to arrive at your own conclusions. All our English Literature and Philosophy lecturers are active researchers, so you'll share the excitement of doing original work in a supportive and highly-rated academic community.

In your first year, you might choose to study international and American literature or revisit Shakespeare and consider his cultural relevance today through fictional, cinematic and TV adaptations. In Philosophy, you might explore questions which lie at the heart of much literature, such as whether anything can give meaning to life, and whether our striving to achieve anything of significance is ultimately futile, even ridiculous. The philosophy of film and literature module addresses the assumption that anything is possible in fiction and considers the extent to which that is true.

In your second year, you'll focus on period-based literature from the Renaissance onwards and gain an understanding of literary history, from Elizabethan verse and drama, via Augustan poetry and the emergence of the novel in the 18th century, to the radical transformations of the Victorian age, and the emergence of modernity in the 20th century. In Philosophy, you'll choose from a variety of topics, which includes a module on the nature of art, expression and representation (in literary as well as visual art), and modules on influential texts in philosophy, such as Plato's Republic.

Our English Literature students can choose a work experience module, Literature at Work, which explores English in the classroom and aspects of the literary heritage industry. The module is centred around a six-week work placement where you'll gain valuable transferable skills. Our students have worked as school classroom assistants, in publishing houses or attractions such as London's Charles Dickens Museum and Dr Johnson's House.

Work placement/study abroad option: Between your second and final year, you'll have the option to study abroad or do a work placement for up to a year. Not only will this give you an amazing experience to talk about but will also give your CV a boost. If you'd rather go straight to your final year, that's absolutely fine too.

The final year allows for even more opportunity to tailor your degree to reflect your own interests. On the literature side, themed options include children's literature, young adult fiction, Renaissance tragedy, 21 st century American literature, European crime fiction, literary adaptations and the culture of print in the 18th century. A wide variety of Philosophy modules are available, including modules on feminist philosophy, the nature of language and meaning, and a module on Nietzsche, who is well-known for his literary style.

Your main campus is College Lane

This is where the creative arts, science and health-related subjects are based. This means you'll share the campus with future nurses, scientists, artists and more. You can use the common rooms to relax with friends, work out in the 24-hour gym or have a drink in our on-campus pub or cafes. We also have restaurants for you to eat in or grab something on the go. Our Learning Resources Centres are open 24/7, which means you can study whenever suits you best. Want to pop over to the other campus? You can take the free shuttle bus or walk there in just 15 minutes.

What will I study?

Our philosophy students benefit from being part of a lively and active academic community. You'll learn through formal courses and extracurricular seminars, while our small group teaching helps you to find your feet in the academic environment. There are plenty of opportunities to discuss critical issues with staff and fellow students, including an optional residential weekend each year.
'I certainly developed professionalism and employability through studying Philosophy, primarily through the methods of rational and logical problem solving. I acquired a skill that is useful in whatever field one works in. However, it is enterprise that I most notably improved on while at Herts. I had never really considered starting a businesses or working for myself, but while studying Philosophy (particularly my Masters by Research and my undergraduate dissertation) I realised I was learning self-management and combining this with my new proficiency at problem solving sent me down a new path. Since leaving Herts I have set up multiple small business which are growing healthily. This individuality has really helped me find out what I want to do in life.'
Check out our student blogs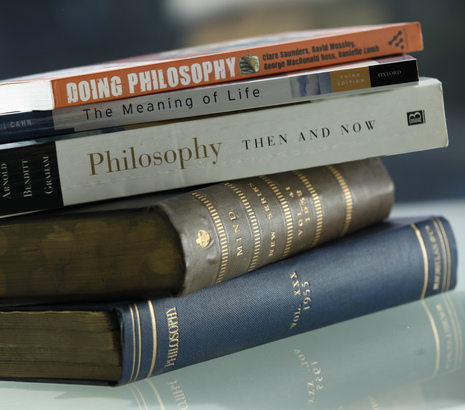 Student Blogs
Kailan - Week at a glance
Weekly schedule blog post
At the beginning of my week, I make a to-do list of all the things that I need to do on top of my studies. After that, I begin with an hour each day at the state-of-the-art gym and swimming pool on the de Havilland campus where my classes are. I then get showered; have breakfast, pack my bag, and walk to my classes. I'm a visual learner, so I focus on just listening to the lecturer, and engaging with the content as much as possible; especially if I am in a seminar. I re-watch the lectures and seminars on Canvas (our online learning portal), as I learn best from visual/audio resources.
I love that at the University, you get the choice to study in a way that suits you. There is absolutely no pressure in sticking to certain means, and you can (to a reasonable degree), build a studying pattern that suits you. I usually have between eight and 13 hours of classes a week (depending on the semester), and I study Politics, International Relations, and Philosophy.
For me, the lectures and seminars are my best resource; and the information and concepts usually make complete sense to me. I struggle to read for long periods of time, so thanks to the academic English resources available for students; I was able to learn ways to read in a way that suits my style of learning. This allowed me to look into the recommended reading, and explore the extra resources given to me; while not overloading myself with information that Is ultimately unimportant (relatively speaking).
In my course (which is a joint honours), coursework makes up around 40-50% of the classification in the first year. Exams obviously make up the rest. What I was surprised to find out upon enrolling, is that once you get into a rhythm with coursework, and make template documents (which include things like an empty bibliography and a title), they are relatively straight forward. I feel that the overwhelming feeling that comes from coursework and exams, comes when you don't feel like you have access to the resources that teach you how to write assignments efficiently - the University makes these resources available to you; you just have to reach out for them. If you have a professional and academically beautiful document; you will be more inclined to write in a similarly professional way.
Fundamentally, though, assignments and exams are super easy and fun, as long as you're prepared (in my case having a template document, and understanding how to reference was the key), as-well-as interested in the topic that you're studying. If you love the topic and know how to build an essay; you'll blast through your assignments!
Going back to my typical week… There are lots to do on both campuses; especially in the first semester; with freshers fairs and endless other things going on too. Wednesday's and Friday's I usually go out to the Forum (the club on campus) with my flatmates. As long as you study hard, and understand the content in your own way; you will be able to afford to go out as much as you want!
The bottom line is: Work hard and play hard; prepare in advance for your assignments, and that way they'll be super easy, and study a subject that you are passionate about!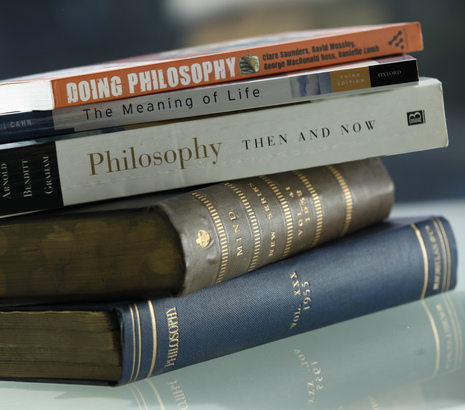 Student Blogs
Kailan - Things you should know
Things you need to know before studying PiR at UH
Before you choose the study at the University of Hertfordshire, you need to ask yourself a few questions. What do you want out of University? If the answer is more than a degree, then Herts is the place for you. If you want to make international friends and expand your network, Herts is the place for you. If you want to have access to State of the art resources and world-class staff, then the University of Hertfordshire is for you.
So you've checked all of the boxes, and you're considering Herts. That's great! You're planning to study Politics and International Relations; that's great! What should you know before making your decision? Let me tell you…
The staff are amazing and go a million steps past what is required of them to help your experience and understanding of the content. HOWEVER, they can only do that if you reach out and discuss your issue or query with them. They're extremely attentive, but the UH staff are not trained in telepathy, unfortunately (maybe in another decade or so).
You can, and should, make a study plan that suits you. The school (in my personal opinion), trains you to study in a very specific and rigid way. If that works for you; then great; proceed as you are. If you struggle to learn from the 'traditional means', and hate the idea of reading every word in a 15-page article in order to find one piece of information to support your argument; don't. The staff and the department can recognise that different students learn differently. That is why there are resources made available to you to find a system that allows University to be straight forward for you. Tip: Check out the Academic English hub on campus, and discuss this with them.
You have the option to study a language, as-well-as study abroad for free! Studying a language as an elective (an extra module) is free; and you have the choice from multiple languages, at multiples levels; even if you've never spoken a word before.
If you wish to study abroad; there are lots of resources available to you; you can find a placement abroad within Politics and IR, and the staff will help you learn how to apply; do well in interviews, and the study abroad office can give you more specific advice on planning your trip etc.
University is a place for ideas; if you have an idea that you think is against the norm; the staff will ALWAYS welcome it. There are no stupid questions; if you're thinking it, others probably will be too, and it will open up the discussion anyway!
Take advantage of any research opportunities presented to you by the department; they are announcing them because they really believe that it is a lucrative opportunity for students; don't assume that it's not for you - explore ALL opportunities.
Fundamentally though, have fun; University is not all about the degree; in many ways, the network that you build and the life that you develop during your time at UH is much more important than having a first on your transcript. The beauty of the system is that you can have both, as long as you reach out first!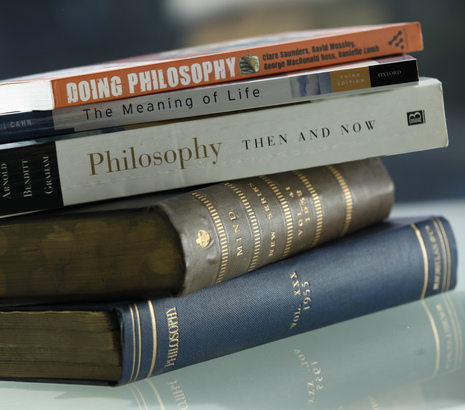 Student Blogs
Kailan - Why I love PIR
What I love most about my course
I love the department. The staff go a million steps past just teaching you the assigned content. They support your ideas and interests; your professional growth, and are constantly checking to ensure that each and every student understands in a thorough, academically holistic way; the concerned content. Each and every staff member in the department is a mentor and extremely patient and attentive to a student's pace.
You can approach professors about anything; from personal issues affecting your workflow (and asking for them to help you one to one to understand the content during their office hours) to asking them for advice concerning your professional aspirations (such as internships). I have contacted members of staff for references to internships and scholarship applications; of which they're more than happy to help out with.
The way that the department frames your University journey during induction is important; it started with one of the subjects heads explaining to us that this is beginning of our professional lives; and that in our course, we are not students who are hierarchically lectured to by teachers; we are colleagues, who are exploring the academic discipline that we mutually take interest in.
Starting the course by showing students that this is a professional journey, and NOT a commodity, really sets the tone for the course. I feel is allows students to feel more comfortable with reaching out for help; because asking for help is a logistical thing, rather than something to be embarrassed about.
When I say that the staff go the extra mile; I am not kidding. It's not just the outstanding attentiveness and resources put into your experience that they finetune, they also are mentors. I have asked for career advice concerning internships, and was offered mock interviews, and given advice on typical questions given in interviews within the Political field; of which the interviewer asked!
When I got accepted into a scholarship to delegate at the General Assembly, the staff members helped me out with resources on how to succeed in this venture. The staff members have offered me contacts for research and professional opportunities.
If you have any questions, or any interest, or anything you wish to clarify about anything at all; all you have to do is ask. IF you don't ask, you don't get. IF you do ask, you are met with mentorship and invaluable advice that will inevitably solve your issue, or help you to excel.
Meet Jenny Vu who gained valuable transferable skills for her future career. She is currently a Teaching Assistant at a secondary school.
Read more stories
BA (Hons) History and Philosophy
| | |
| --- | --- |
| Current job role | Teaching Assistant |
| Year of graduation | 2018 |
| Course of study | BA (Hons) History and Philosophy with Study Abroad Year |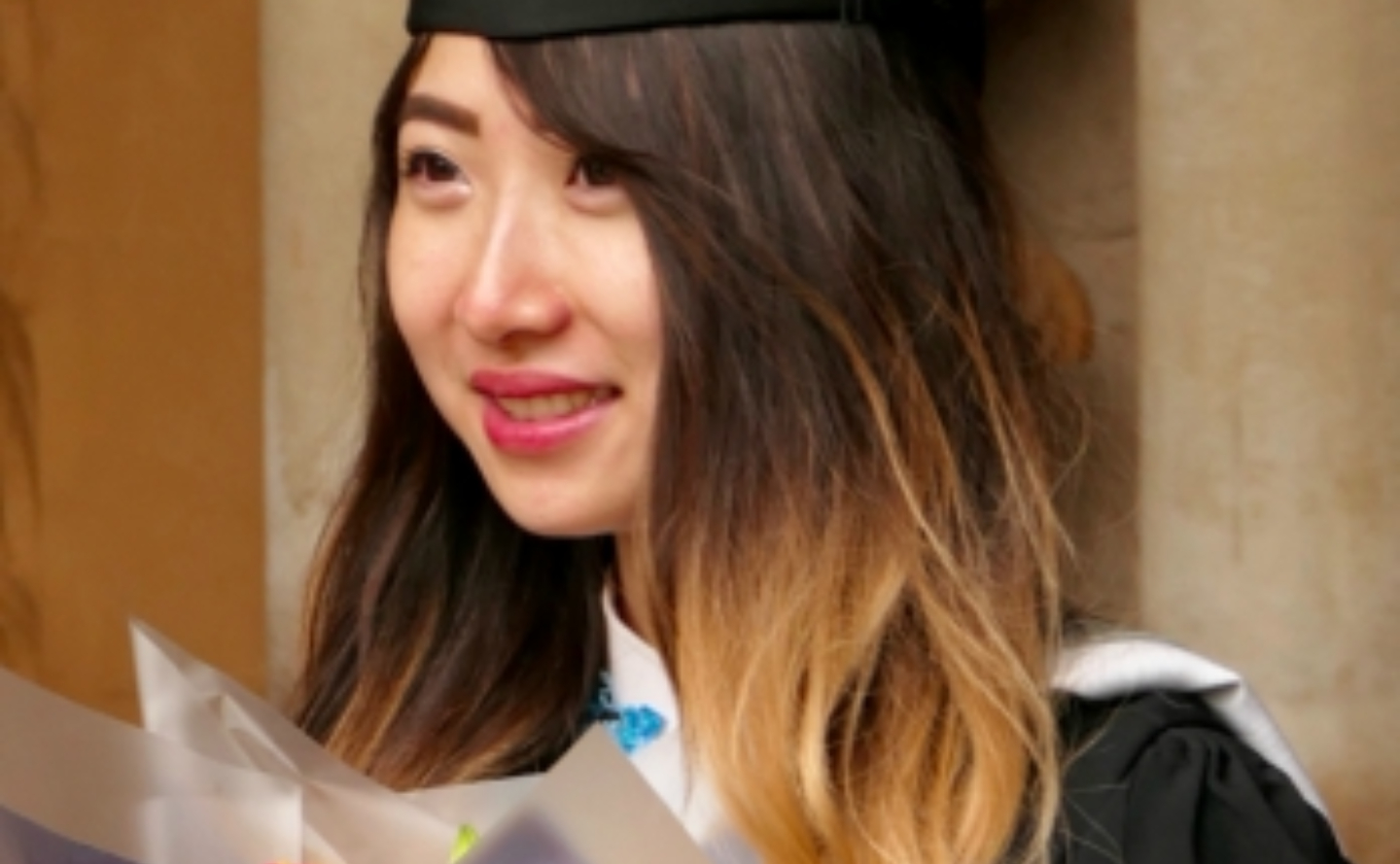 University life and experience
Throughout her degree, Jenny learnt a considerable amount of transferable skills and world knowledge to enable to her succeed in her career as a Teaching Assistant. She says that the most useful skills she learnt are how to analyse and correct grammar which have proved invaluable when teaching her students.
Jenny initially chose the University of Hertfordshire as it 'was close to home but still relatively far enough to move out and learn to live independently.' She explains how her independence grew as she used her degree to explore the World by taking the opportunity to study abroad for a year. She says, 'My standout memory from my time at the University was studying abroad for a year. It was probably the best year of my life.'
Future aspirations
Jenny's study abroad year sparked her passion for travel and in the future, she plans to teach in Asia. However, she says, if she does return to the UK, she would like to teach and promote higher education to young students to inspire future generations and showcase their potential.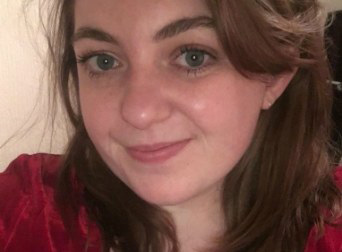 Alumni Stories
April Wilson
Meet April Wilson, who used the diversity of her course to gain new experiences and learn. She is currently an Alumni Relations Coordinator at the University of Sussex.
Read more stories
BA (Hons) English Literature with Film
Current job role
Alumni Relations Coordinator
Year of graduation
2017
Course of study
BA(Hons) English Literature with Film
MA Journalism with Media Communications
University life and experience
April initially decided to go to the University of Hertfordshire due to our close proximity to London. She liked that it was easy to commute into the city for shopping and concerts, but that Hatfield wasn't as expensive to live in!
While studying, April gained valuable experience which helped her develop essential skills for her current role which meant she was able to start 'armed with the knowledge' she needed.
However, the most useful thing she learnt from her postgraduate course was having confidence in herself and her ideas, especially when presenting. She credits this to 'the support of my peers and lecturers who made me feel more confident in my abilities.'
She adds that her undergraduate degree helped her develop the writing and research skills which she applies daily to her current role and her approach to work.
Not only did April gain experience from her studies, but the extra-curricular activities she took part in also helped develop her skills. She says, 'The writing and video editing experience I was able to gain from my time volunteering for societies at the University was also essential in helping me to have the skills that are valuable within my role.'
Future aspirations
April is also willing to try new experiences to help her gain valuable work experience in a variety of roles. She has previously, done everything from fundraising for charity to running my own online magazine.
In the future, April hopes to continues her studies and complete a PhD in Film Studies. She is particularly interested in looking at representation in films and how this is interpreted through social media.