BA (Hons) Media
Due to the ongoing Coronavirus pandemic, examinations may be replaced by an alternative form of assessment during the academic year 2020/2021. Please refer to the Programme Specification on these pages for further details.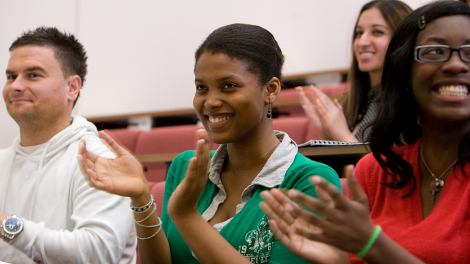 Giving you up to date media skills and a great speaker programme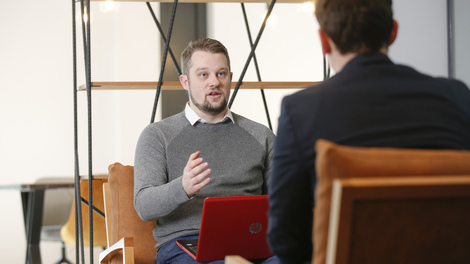 Work with a client to showcase your skills to employers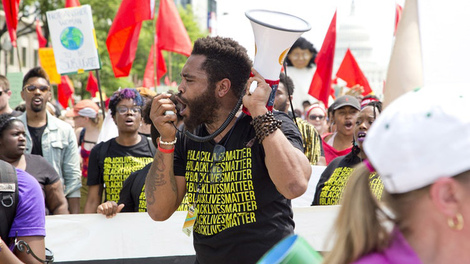 Study the media internationally & locally, alongside vocational skills
This course includes the options of:
*No fees are charged for this year
Key information

UCAS code

P700

Institution code

H36

School of study

School of Humanities

Course length

Full Time, 4 Years
Sandwich, 4 Years

Location

University of Hertfordshire, Hatfield

Entry requirements

| UCAS points | A Level | BTEC | IB requirement |
| --- | --- | --- | --- |
| 104 | BCC | DMM | 104 points |

Additional requirements

GCSE: Grade 4/C in English Language and 4/D Mathematics

Access Course Tariff: An overall merit profile in 45 credits at Level 3.

All students from non-majority English speaking countries require proof of English language proficiency, equivalent to an overall IELTS score of 6.5 with a minimum of 5.5 in each band.

If you do not have the required IELTS or equivalent for direct entry on to your degree programme, our Pre-sessional English and International Foundation courses can help you to achieve this level.

For more details on the University of Hertfordshire's entry requirements, please visit our Undergraduate Entry Requirements page.

Find out more about International Entry Requirements.

The University of Hertfordshire is committed to welcoming students with a wide range of qualifications and levels of experience. The entry requirements listed on the course pages provide a guide to the minimum level of qualifications needed to study each course. However, we have a flexible approach to admissions and each application will be considered on an individual basis.

Professional accreditations

This course is partnered with the prestigious Public Relations and Communications Association, giving students the benefit of accreditation, networking and tailored speaker sessions.

Sign up for alerts

Get access to personalised content, tailored towards your interests:

Information on your favourite courses
Tips to help you through the application process
Blogs, vlogs and advice from current students
Why choose this course?
The course is strongly linked to industry and taught by a team of media academics and professionals. You'll have the opportunity to take part in industry events thanks to our affiliation to the Public Relations and Communications Association (PRCA), one of Britain's top trade organisations for PR professionals, and attend the Media Matters guest lectures given by a range of media speakers from top journalists to our recent graduates. You'll meet media industry experts such as: BA(Hons)Mass Communications graduate, Tobi Akingbade who is now a showbiz writer; Charlotte Jones who is now a global content manager in the beauty industry; and Uche Amako, who is now a sports writer.
Focus on creativity— we give you communication skills (both oral and written), enabling you to create and publish content across a broad range of formats.
You'll study a blend of theory and practice - your critical understanding of media will help futureproof your practical skills as an author and publications designer.
Throughout your studies you'll recieve individual support through a personal tutor who will help you grow in confidence and support your development.
Explore the World with the opportunity to study abroad and gain an international perspective.
Gain work experience with the opportunity of a year's placement working in the industry
What's the course about?
In today's fast-paced media world, people with the ability to write, design and harness new technologies are in high demand.
Studying our BA(Hons) Media course will equip you with a portfolio of practical skills as well as a theoretical and critical understanding of Media. Our industry-focused approach, combining theory and practice, will help build your confidence, give you the communication and technological skills required for the industry and help you plan your career.
You'll learn how to design your own app proposal, build and edit brilliant websites and create a hard-hitting ad campaign, including PR. You'll also learn what makes a good news story or feature, and how to write one. Using industry standard software and equipment, our professionally-experienced academics and researchers will help you develop skills across divergent platforms and for different audiences.
These hands-on skills will be underpinned by an understanding of the global media industry, and the legal and ethical contexts of your work. In your first year you'll explore Global Media and Society, looking at who owns the news, at the influence of the BBC and commercial entities such as Sky and Murdoch's News Corporation, and consider issues such as fake news.
Other core modules (courses) include introductions to Media Communications and Visual Communications – how to use text and graphics to reach key audiences – while you'll gain technical skills through Photoshop or animation projects.
In your second year you'll learn key research methods and skills including how to conduct interviews and run focus groups, and how to pitch to different client groups. You'll explore radio journalism and social media, while a module on App Design will help you understand the commercial potential for your ideas.
If you're into music, film, food or travel, you'll have opportunities to create magazine layouts and pdfs for online publications on whatever subject interests you. A video option will give you the chance to create a brand for a product or service.
Work placement/study abroad option: Between your second and final year, you'll have the option to study abroad or do a work placement for up to a year. Not only will this give you an amazing experience to talk about but will also give your CV a boost. If you'd rather go straight to your final year, that's absolutely fine too.
In your final year you'll develop and refine your ideas and skills further. Whether you're keen to work in web design, social media, customer relations, PR or advertising, the skills you've gained will prepare you to be tomorrow's creative entrepreneurs, confident in using different platforms to get ahead in your chosen career.
Your main campus is de Havilland 
You'll share this campus with students from business, law, sport, education, and humanities subjects. The student housing is close to our Sports Village which includes a gym, swimming pool and climbing wall. You can get breakfast, lunch, or dinner in our on-campus restaurant or bar (in the newly built Enterprise Hub) on days you don't feel like cooking. You can also use the common room to play pool, video games or just to hang out with friends.  Our Learning Resources Centres are open 24/7, which means you can study whenever suits you best. Want to pop over to the other campus? You can take the free shuttle bus or walk there in just 15 minutes.  
What will I study?
You'll work in supervised teams on projects and assignments based on real-world scenarios. This could be creating a video or web-based media campaign, devising print and online advertising, or taking part in simulations pitching ideas to clients. Our interactive seminars will help you find your feet in the academic environment, and establish ways of working confidently, creatively and collaboratively.
You can network through our Media Matters guest lecture series featuring industry professionals such as Terry Mansfield CBE, top executive from Hearst Corporation, publishers of magazines and websites including Cosmopolitan, Digital Spy and Men's Health. Other speakers include journalist Georgina Lawton, of Gal-dem, the online and print magazine written by women and non-binary people of colour.
Our Media students also get involved in University-wide activities that will complement your studies. The University's Crush Radio is the longest-running university radio station in the country, while Trident Media is UH's video and print media outlet, run by the Students' Union.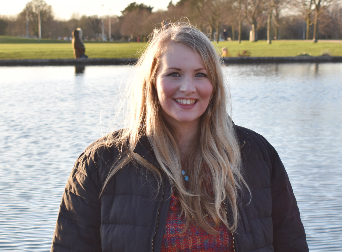 Alumni Stories
Kate Stephenson
Meet Kate Stephenson who has excelled in the publishing industry since graduating. She currently works as the Education Editor at National Geographic Kids magazine.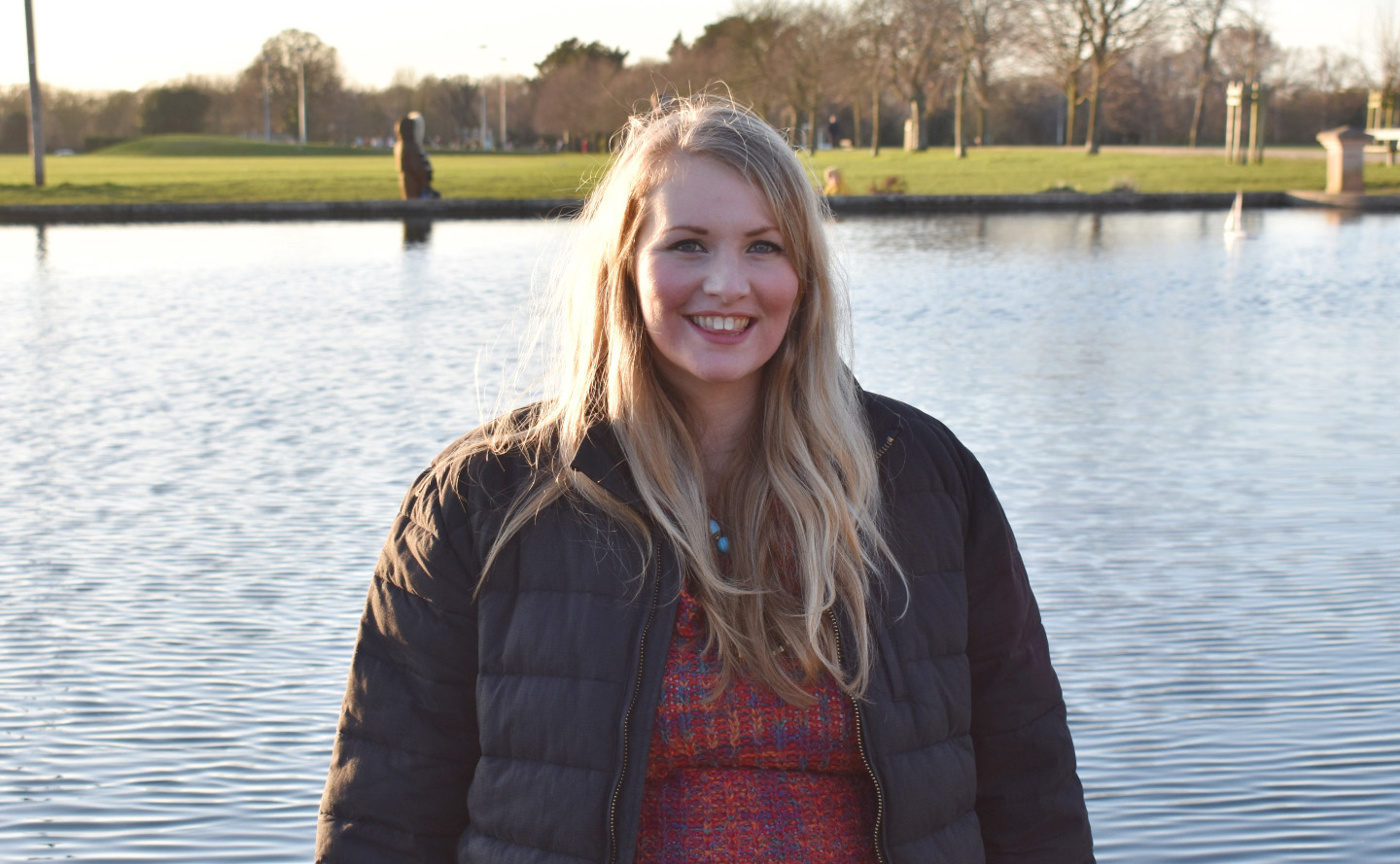 University experience
Kate always knew that she wanted to work in the media and her unique degree gave her the flexibility to understand the logistics behind magazines as well as develop her writing and communication skills. The variety of topics and modules covered in her course enabled her to understand a lot about her dream career and enable her to develop valuable skills for working in the industry.
While studying, Kate took every opportunity offered to her. Her lecturers gave her opportunities to network with their colleagues for the industry enabling Kate to secure work experience and explore different career opportunities upon graduation.
She also worked as part of the Students' Union student media, called Triden Media, writing regularly for their newspaper and magazine. Kate says, 'Take advantage of every opportunity while it's on offer and dive in as much as possible.'
The future
In the future, Kate hopes to further develop and grow the project she is working on at National Geographic and their educational content. One of her recent projects was launching their Primary School resource service by writing the curriculum.
'Take advantage of every opportunity while it's on offer and dive in as much as possible.'
What's next for my career?

Media:

There are just under one million people employed in the UK media industry, according to the UK Commission for Employment and Skills (UKCES). Opportunities for employment can be found in:

advertising
marketing
film
interactive media
radio
television

Publishing:


In contrast the publishing industry is smaller, with 148,000 people employed in the UK. There are a number of areas you can enter including:

book publishing;
web publishing
education publishing
journals and periodical publishing
B2B publishing
newspaper and magazine publishing
social media publishing

Employability is central to everything we do. Our course opens up a huge range of social media or web-based careers, from working for established media companies and departments, to setting up your own online magazine, video production or graphic design company. Our graduates also work in PR, marketing and advertising, where their analytical and communication skills are highly valued.

Recent graduate entrepreneurs include Talha Ahad, CEO of The Centrum Media, Pakistan's first digital news network, and Daniel Lau, head of advertising agency The Beat Creatives in Malaysia.

View our Alumni profiles

Further information - includes assessment method

| Course fact sheets | |
| --- | --- |
| BA (Hons) Media | Download |

| Programme specifications | |
| --- | --- |
| Media (Joint and Minor) Programme Specification | Download |
| BA (Hons) Media | Download |
| Film (Minor) Programme Specification | Download |
| Creative Writing (Joint and Minor) Programme Specification | Download |
| English Language (Joint and Minor) Programme Specification | Download |

| Additional information | |
| --- | --- |
| Sandwich placement or study abroad year | Optional |
| Applications open to international and EU students | Yes |

How to apply?

Fees and funding
Please note that some of the images and videos on our course pages may have been taken before social distancing rules in the UK came into force.