BA (Hons) Media
Key information
Study abroad option
Entry requirements

| UCAS points | A Level | BTEC | IB requirement |
| --- | --- | --- | --- |
| 112-120 | BBC-BBB | DMM-DDM | 112-120 points |

Additional requirements

GCSE: Grade 4/C in English Language and Mathematics

Access Course Tariff: An overall merit profile in 45 credits at Level 3.

All students from non-majority English speaking countries require proof of English language proficiency, equivalent to an overall IELTS score of 6.0 with a minimum of 5.5 in each band.

If you do not have the required IELTS or equivalent for direct entry on to your degree programme, our Pre-sessional English and International Foundation courses can help you to achieve this level.

For more details on the University of Hertfordshire's entry requirements, please visit our Undergraduate Entry Requirements page.

Find out more about International Entry Requirements.

The University of Hertfordshire is committed to welcoming students with a wide range of qualifications and levels of experience. The entry requirements listed on the course pages provide a guide to the minimum level of qualifications needed to study each course. However, we have a flexible approach to admissions and each application will be considered on an individual basis

Professional accreditations

This course is partnered with the prestigious Public Relations and Communications Association, giving students the benefit of accreditation, networking and tailored speaker sessions.

Sign up for alerts

Get access to personalised content, tailored towards your interests:

Information on your favourite courses
Tips to help you through the application process
Blogs, vlogs and advice from current students
Why choose this course?
Accredited by PRCA (Public Relations and Communications Association)
Work with a client to showcase your skills to employers
Study the media internationally & locally, alongside vocational skills
In today's fast-paced media world, people with the ability to write, design, understand imagery and harness new technologies are in high demand. Join this group by developing your communications skills (both oral and written), learning to create and publish content across a broad range of formats.
This course will equip you with a portfolio of practical skills as well as a theoretical and critical understanding of Media. Our industry-focused approach, combining theory and practice, will help build your confidence, give you the communication and technological skills required for the industry and help you plan your career.
You'll learn how the media works globally and nationally, how to build and edit brilliant websites and create a hard-hitting ad campaign. You can study public relations, celebrity culture and influencers or examine how the media represents diverse groups. Using industry standard software and equipment, our professionally experienced academics and researchers will help you develop skills across divergent platforms and for different audiences.
You can take part in conferences and talks by professionals in the media industry through our Media Matters series.
Your course is affiliated to the Public Relations and Communications Association (PRCA), one of Britain's top organisations for PR professionals giving you valuable internship and networking opportunities.
In the 2022 National Student Survey (NSS), our media degrees achieved an overall satisfaction rating of 82%. 85% of students reported that lecturers were good at explaining things and 82% of students (above the sector average) appreciated the chance to bring information and ideas together from different topics.
What's the course about?
The delivery of teaching varies according to the characteristics of each module. Workshops are used for modules where practical skills taught are taught enhanced by the supervision of experts, but there are also seminars and lectures. Assignments range from storyboards to creating audio for radio, websites, and even the traditional essay. The course is exclusively coursework. 
In your first year, you'll explore the world of media communications and global media, looking at who owns the news, at the influence of the BBC and commercial entities such as Sky and consider how media varies across the globe. Your practical skills will include learning to tell stories using your phone and podcast and learning about the power of the image.
In your second year, you'll learn key media research methods and skills. You'll explore radio journalism and examine world-changing journalism campaigns such as Black Lives Matter and Watergate.
If you're into music, film, food or travel, you'll have opportunities to create magazine layouts and pdfs for online publications or design for mobile phones. A video option will give you the chance to create a documentary, or alternatively you can explore the world of the brand.
Work placement/study abroad option: Between your second and final year, you'll have the option to study abroad or complete a work placement for up to a year. Not only will this give you an amazing experience to talk about, but it will also give your CV a boost. If you would rather go straight to your final year, that's fine too. You can decide in your second year with us, so there is still plenty of time to think about this.
In your final year, you'll be spoilt for choice. You'll undertake a major project to design your own website, but you can also choose to do a media project for a commercial or charitable client, to learn about Corporate Communications or Advertising or both and you'll also learn about PR and the world of celebrity. As you move through your degree, you'll have improved both your thinking skills and knowledge of media, in tandem with practical media-related skills.    
Guest speakers and networking (Media Matters)
Each year the School of Humanities hosts a range of industry professionals, giving talks on their experience in the media and publishing industry. These lectures are recorded by our final year students and available on our Taster Hub. Some of our previous speakers have included:
Andrea Thompson, Editor in Chief of Marie Claire
Richard Keith, Journalist for Edge Magazine and Publisher, PCGamer
Georgina Lawton of online ezine Gal-Dem for women and non-binary people of colour
Steve Swann, investigative journalist, BBC
Applying for this course is easy. Simply add us to your UCAS account by using the institution and course code mentioned in 'Key information'. There is no interview for this course. We're just interested to hear why you want to study this subject at degree level.
Your main campus is de Havilland 
You'll share this campus with students from business, law, sport, education, and humanities subjects. The student housing is close to our Sports Village which includes a gym, swimming pool and climbing wall. You can get breakfast, lunch, or dinner in our on-campus restaurant or bar (in the newly built Enterprise Hub) on days you don't feel like cooking. You can also use the common room to play pool, video games or just to hang out with friends. Our Learning Resources Centres are open 24/7, which means you can study whenever suits you best. Want to pop over to the other campus? You can take the free shuttle bus or walk there in just 15 minutes.  
What will I study?
Degree programmes are structured into levels, 4, 5 and 6. These correspond to your first, second and third/final year of study. Below is a list of compulsory and optional modules. However, whatever choices you make, you will study no more than eight modules a year and possibly less in your final year depending on your degree.
Level 4

Level 5

Level 6

Study abroad

An opportunity for an amazing experience, which will help make you stand out from the crowd. With more and more companies working internationally, experience of living in another country can make a great impression on future employers.

This course offers you the opportunity to enhance your study and CV with a sandwich year abroad. The University has partnerships with over 150 universities around the world, including the USA, Canada, Asia, Africa, Australia, South America and closer to home in Europe.

If you study abroad between your second and third year of study, you'll pay no tuition fee to the partner university and no tuition fee to us either. We'll ask you to make your decision in your second year, so there is plenty of time to think about it.

Find out more about Study abroad opportunities

Please note Erasmus+ funding is only available until May 2023. For students starting their course in September 2022 and wishing to study abroad in 2023-24 or 2024-25, please refer to the Turing Scheme.

Work placement

Graduate with invaluable work experience alongside your degree and stand out from the crowd.

This course offers you the opportunity to enhance your study and CV with a work placement sandwich year. It's a chance to explore career possibilities, make valuable contacts and gain sought after professional skills.

Our dedicated Careers and Employment team are here to help guide you through the process.

If you take up a work placement between your second and third year of study, at the University of Hertfordshire you'll pay no tuition fee for this year. We'll ask you to make your decision in your second year, so there is plenty of time to think about it.

What if I need support?

You will be allocated a personal tutor to monitor and advise on overall academic and personal development supplemented with drop-in skills sessions and specialist tutors to refine and polish your writing.

For help with study skills, including referencing, essay writing and presentations, you will also have access to our Academic Support Services (ASU). You can attend workshops, 1-to-1 sessions and online tutorials. Both our Learning Resources Centres (LRCs) run drop-in study skills sessions. We also have wellbeing and coaching services.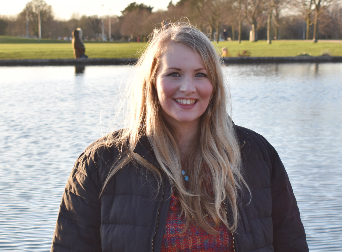 Alumni Stories
Kate Stephenson
Meet Kate Stephenson who has excelled in the publishing industry since graduating. She currently works as the Education Editor at National Geographic Kids magazine.
Read more stories
Find out more about this course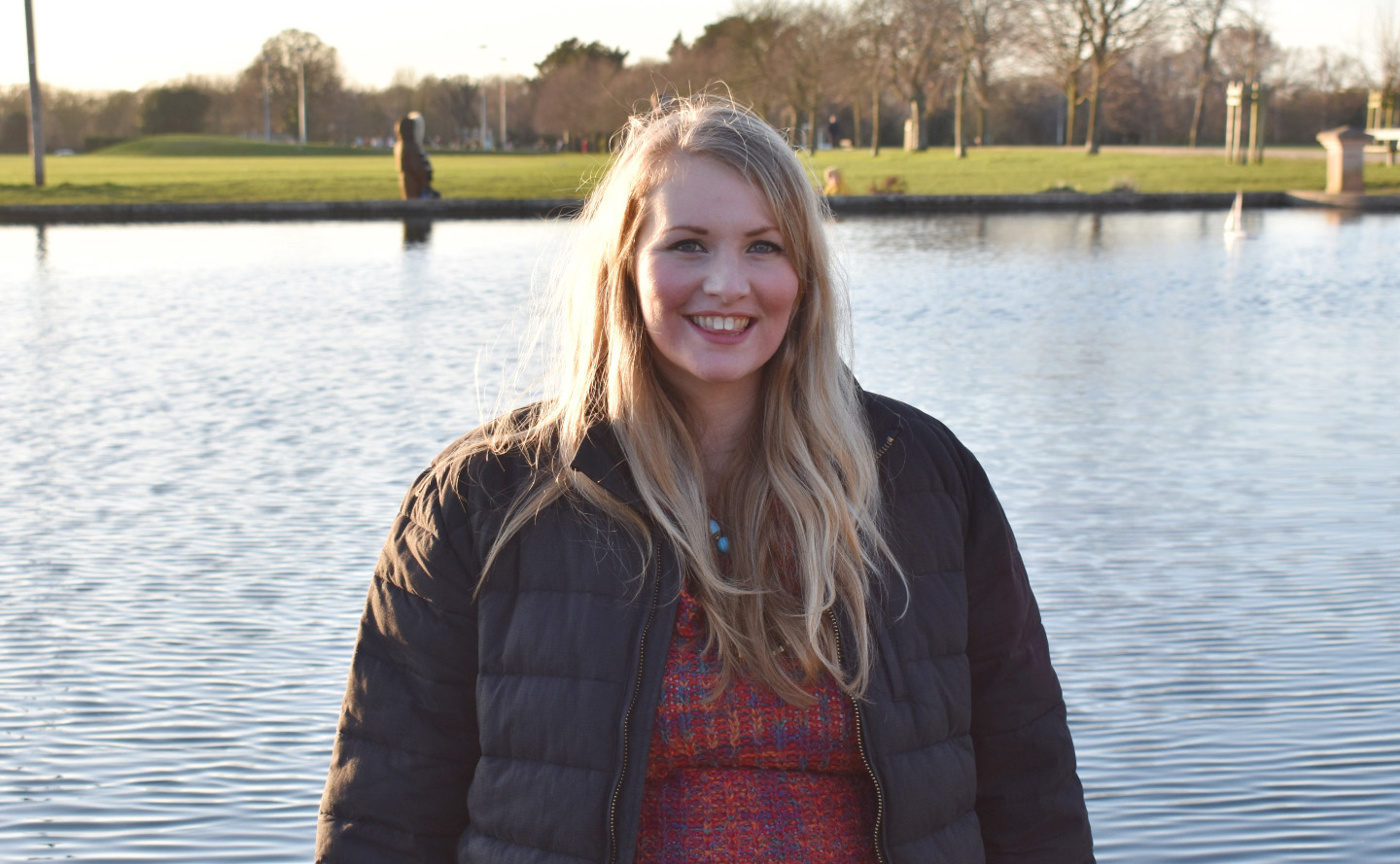 University experience
Kate always knew that she wanted to work in the media and her unique degree gave her the flexibility to understand the logistics behind magazines as well as develop her writing and communication skills. The variety of topics and modules covered in her course enabled her to understand a lot about her dream career and enable her to develop valuable skills for working in the industry.
While studying, Kate took every opportunity offered to her. Her lecturers gave her opportunities to network with their colleagues for the industry enabling Kate to secure work experience and explore different career opportunities upon graduation.
She also worked as part of the Students' Union student media, called Triden Media, writing regularly for their newspaper and magazine. Kate says, 'Take advantage of every opportunity while it's on offer and dive in as much as possible.'
The future
In the future, Kate hopes to further develop and grow the project she is working on at National Geographic and their educational content. One of her recent projects was launching their Primary School resource service by writing the curriculum.
What's next for my career?

Media:

There are just under one million people employed in the UK media industry, according to the UK Commission for Employment and Skills (UKCES). Opportunities for employment can be found in:

advertising
marketing
film
interactive media
radio
television

Publishing:


In contrast the publishing industry is smaller, with 148,000 people employed in the UK. There are a number of areas you can enter including:

book publishing;
web publishing
education publishing
journals and periodical publishing
B2B publishing
newspaper and magazine publishing
social media publishing

Employability is central to everything we do. Our course opens up a huge range of social media or web-based careers, from working for established media companies and departments, to setting up your own online magazine, video production or graphic design company. Our graduates also work in PR, marketing and advertising, where their analytical and communication skills are highly valued.

Recent graduate entrepreneurs include Talha Ahad, CEO of The Centrum Media, Pakistan's first digital news network, and Daniel Lau, head of advertising agency The Beat Creatives in Malaysia.

View our Alumni profiles

Further information - includes assessment method

| Course fact sheets | |
| --- | --- |
| BA (Hons) Media | Download |

| Programme specifications | |
| --- | --- |
| Film (Minor) Programme Specification | Download |
| Creative Writing (Joint and Minor) Programme Specification | Download |
| BA (Hons) Media | Download |
| Journalism (Joint and Minor) Programme Specification | Download |
| English Language (Joint and Minor) Programme Specification | Download |

Additional information

Sandwich placement or study abroad year

Optional

Applications open to international and EU students

Yes

Course length

Full Time, 4 Years
Sandwich, 4 Years

Location

University of Hertfordshire, Hatfield

How to apply?

Fees and funding