BA (Hons) Journalism
Entry requirements

Sign up for alerts

Get access to personalised content, tailored towards your interests:

Information on your favourite courses
Tips to help you through the application process
Blogs, vlogs and advice from current students
Why choose this course?
Continual updating of content to reflect sought after skills
Build your own portfolio using a variety of platforms
Pitch your ideas to a professional journalist
We give you:
A flexible programme, allowing you to explore the many different applications of journalism
Expert teaching by lecturers experienced in all aspects of the industry
This course is affiliated to the PRCA (Public Relations and Communications Association), one of Britain's top trade organizations for PR professionals.
Individual support – you'll have a personal tutor to guide and advise on your academic and personal development
Industry insights – our Media Matters series of talks by invited speakers are delivered by professionals who are also active contributors within our graduate network
Placement opportunities, enabling you to enhance your employability and create a portfolio of work
What's the course about?
What are the skills a journalist needs in today's fast-paced, exciting, digital world?
The way we consume media has been revolutionised by digital technology. Online news, podcasts and social media compete for our attention alongside newspapers, magazines and radio. But today's journalists still need to be able to tell a story, to keep people informed and entertained, and to communicate the truth.
From learning how to webcast and create videos, to carrying out research and conducting interviews, our BA Journalism degree will give you hands-on practical experience and high-level communications skills from many different areas such as journalism, PR and marketing.
At Hertfordshire, you'll explore journalism in the context of the wider media landscape, giving you the flexibility to mould your future, whether that's in hard news or lifestyle journalism, social media, corporate communications, magazines, marketing or PR.
You'll be taught by academics who have worked for the BBC, Cosmopolitan, The Guardian, The Sun, The Times and a wide variety of other media and broadcast outlets.
Core subjects in your first year include an Introduction to Media Practices and Introduction to Journalism, and cover media platforms, from video and podcasts to web-based and interactive media. You'll explore the law and ethics of journalism and study Global Media and Society, considering issues such as how globalisation has impacted on the media. Optional modules introduce you to creative writing and film criticism.
In your second year you'll focus on social media, radio journalism and research methods, as well as building on the skills you'll need to write engaging features and strong news stories. For potential media entrepreneurs, optional modules on App Design and Video Feature will enable you to explore their commercial possibilities.
Work placement/study abroad option: Between your second and final year, you'll have the option to study abroad or do a work placement for up to a year. Not only will this give you an amazing experience to talk about but will also give your CV a boost. If you'd rather go straight to your final year, that's absolutely fine too.
Choices in your third year could include studying abroad or spending a placement year building your mass communications skills through working in a social media role, marketing, PR, magazines or corporate communications. Or mix the two with a half-year placement and half-year study abroad, an unusual but increasingly popular combination.
You can also write a dissertation on a subject of your choice, build your own journalism skills portfolio by creating a website or social media campaign, or writing a series of articles – or even start your own business. A further option is a term's work experience, supported by your tutor, adding to your employability as a skilled media practitioner.
Your main campus is de Havilland 
You'll share this campus with students from business, law, sport, education, and humanities subjects. The student housing is close to our Sports Village which includes a gym, swimming pool and climbing wall. You can get breakfast, lunch, or dinner in our on-campus restaurant or bar (in the newly built Enterprise Hub) on days you don't feel like cooking. You can also use the common room to play pool, video games or just to hang out with friends.  Our Learning Resources Centres are open 24/7, which means you can study whenever suits you best. Want to pop over to the other campus? You can take the free shuttle bus or walk there in just 15 minutes.  
What will I study?
Our Journalism students benefit from being part of a boutique, supportive academic community. There are weekly lectures, practicals where you'll learn interviewing skills, and other interactive seminars to help you find your feet and establish ways of working confidently, creatively and collaboratively.
You'll be encouraged to take part in Hertfordshire and London's vibrant media scene through work placements and making industry contacts. Recent students have worked for diverse media outlets ranging from the BBC to Hello! magazine and local news sites.
There are also opportunities to get involved in activities that complement your studies, such as writing for the University's newspaper or working at community and local radio. On campus, this includes Crush Radio, the country's longest-running university radio station, and Trident Media, UH's video and print media outlet, run by the Students' Union.
You'll be able to network with industry professionals invited to our Media Matters guest lecture series, such as journalist Georgina Lawton, of Gal-dem, the online and print magazine written by women and non-binary people of colour, Terry Mansfield CBE, top executive from Hearst Corporation, publishers of magazines and websites including Cosmopolitan, Digital Spy and Men's Health, as well as independent broadcasters and the BBC.
Level 4

Study abroad

An opportunity for an amazing experience, which will help make you stand out from the crowd. With more and more companies working internationally, experience of living in another country can make a great impression on future employers.

This course offers you the opportunity to enhance your study and CV with a sandwich year abroad. The University has partnerships with over 150 universities around the world, including the USA, Canada, Asia, Africa, Australia, South America and closer to home in Europe.

If you study abroad between your second and third year of study, you'll pay no tuition fee to the partner university and no tuition fee to us either. We'll ask you to make your decision in your second year, so there is plenty of time to think about it.

Find out more about Study abroad opportunities

Please note Erasmus+ funding is only available until May 2023. For students starting their course in September 2022 and wishing to study abroad in 2023-24 or 2024-25, please refer to the Turing Scheme.

Work placement

Graduate with invaluable work experience alongside your degree and stand out from the crowd.

This course offers you the opportunity to enhance your study and CV with a work placement sandwich year. It's a chance to explore career possibilities, make valuable contacts and gain sought after professional skills.

Our dedicated Careers and Employment team are here to help guide you through the process.

If you take up a work placement between your second and third year of study, at the University of Hertfordshire you'll pay no tuition fee for this year. We'll ask you to make your decision in your second year, so there is plenty of time to think about it.
'I was always encouraged and welcomed when I asked for any additional support with studies and assignments, or when meeting challenges during the course of my editorship of the student union magazine. This personalised tuition was extended further with the support I received after leaving university. Through the special guest lecture series I met one of my close industry mentors. All this helped lead to my securing a job at a national Business to business publication.'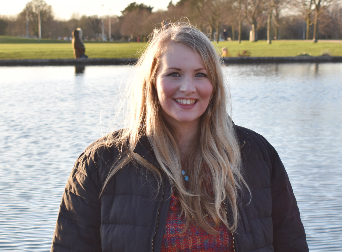 Alumni Stories
Kate Stephenson
Meet Kate Stephenson who has excelled in the publishing industry since graduating. She currently works as the Education Editor at National Geographic Kids magazine.
Read more stories
Find out more about this course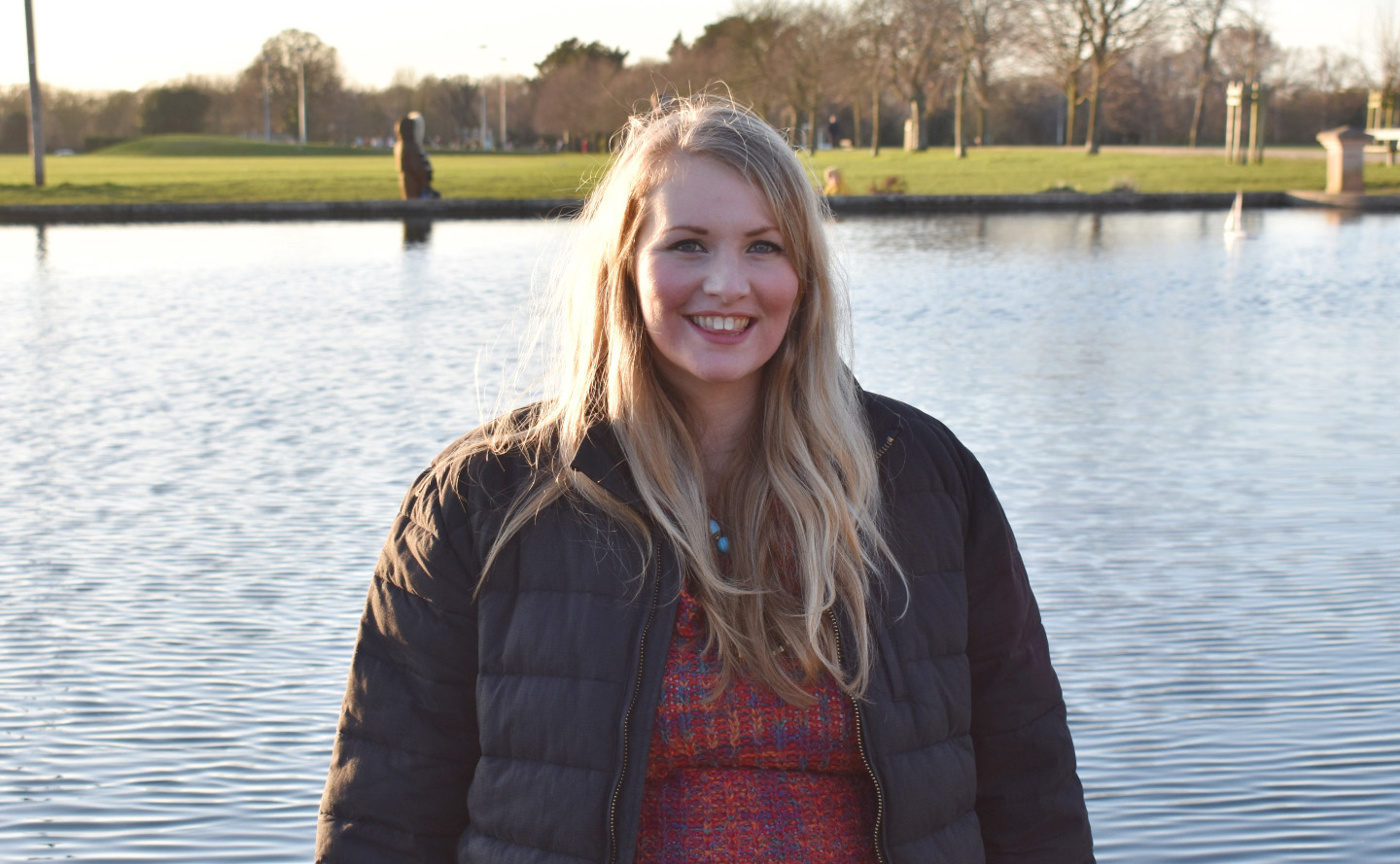 University experience
Kate always knew that she wanted to work in the media and her unique degree gave her the flexibility to understand the logistics behind magazines as well as develop her writing and communication skills. The variety of topics and modules covered in her course enabled her to understand a lot about her dream career and enable her to develop valuable skills for working in the industry.
While studying, Kate took every opportunity offered to her. Her lecturers gave her opportunities to network with their colleagues for the industry enabling Kate to secure work experience and explore different career opportunities upon graduation.
She also worked as part of the Students' Union student media, called Triden Media, writing regularly for their newspaper and magazine. Kate says, 'Take advantage of every opportunity while it's on offer and dive in as much as possible.'
The future
In the future, Kate hopes to further develop and grow the project she is working on at National Geographic and their educational content. One of her recent projects was launching their Primary School resource service by writing the curriculum.
'Take advantage of every opportunity while it's on offer and dive in as much as possible.'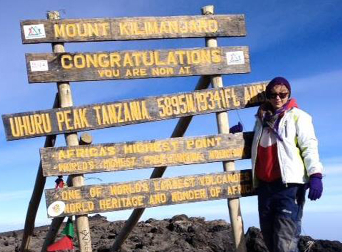 Alumni Stories
Laura de Haan
Meet Laura de Haan whose Humanities degree has taken her on a journey of personal discovery. She now works as an Education Liaison Coordinator at the University of Hertfordshire.
Read more stories
Find out more about this course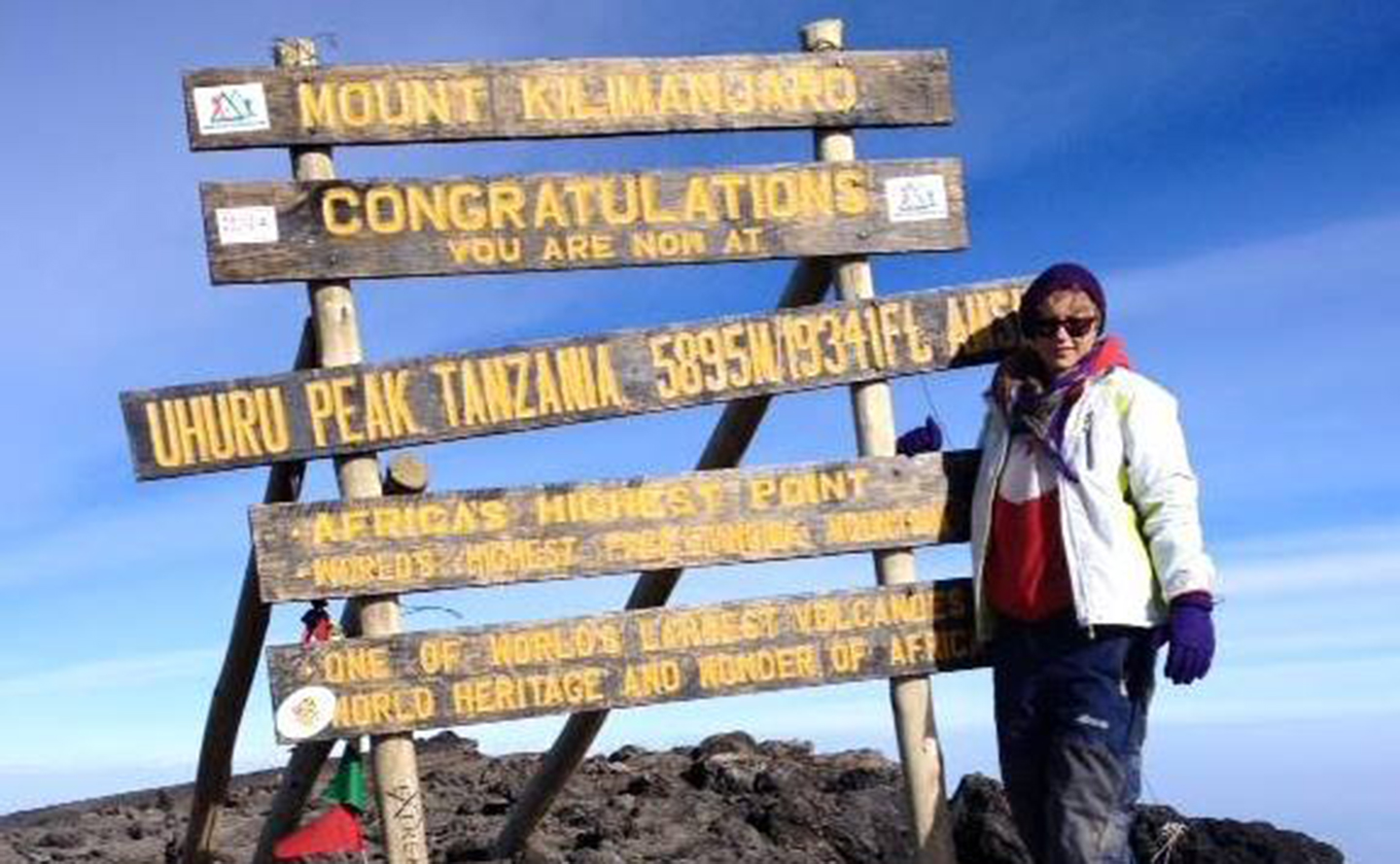 University experience
Studying Journalism far exceeded Laura's expectations. She felt privileged to interview inspiring people and tell their story. Laura was also interested to learn of the legal and ethical issues surrounding Journalism.
Laura chose to study a specialist module in Forensic Phonetics and Linguistics and feels lucky to have been taught by one of the few experts in the country. She was fascinated to learn psycho-linguistics (how language works in the brain) which evolved into a broader interest in psychology. The flexibility of her degree programme and the overwhelming support of her lecturers gave Laura the freedom to tailor her assignments. This meant they could align with her growing interests and Laura had the space to explore what she wanted to do in life.
Outside of her studies, Laura immersed herself in the student community, joining as many clubs and societies as she could. One of the highlights was joining the Oral History Team. Through this, Laura interviewed relatives of British expats and supported a refugee project, which she found to be a valuable experience. Laura was invited to observe Natasha Kaplinsky interview a Holocaust survivor and was also invited to the Holocaust Memorial Day held at No. 10 Downing Street.
The University offers an inclusive and proactive community which inspired Laura to join a fundraising drive to raise money for Hope for Children, an international children's charity. Laura initially felt nervous, but overcame a lack of self-confidence to raise an astonishing £4,990. Her gallant fundraising efforts led her to climb Mt Kilimanjaro, Everest Base Camp and Machu Picchu. Laura later won a Dean's Award for her fundraising and community work.
In her final year, Laura joined the Student Ambassador programme. She quickly developed a natural presentation style, delivering talks about student life to prospective students and their families. Laura achieved recognition for her work, winning 'Student Ambassador of the Year' in 2018.
Laura has always felt at home in our community and when she graduated, she wasn't quite ready to leave Herts behind. Instead, she chose to immerse herself in postgraduate studies, joining the MSc in Psychology. With the end of this now fast approaching, Laura has already gained a place on the MSc by Research in Clinical Psychology, where she will continue to explore her passion.
Career progression
Laura's journey through higher education shows how it is possible to study and work at the same time. During her second degree with us, she gained employment as one of our Education Liaison Coordinators. This involves visiting schools and colleges, talking to students about going to university. Laura also works as a visiting lecturer for the University, teaching the history of the English language.
Alongside this Laura also works as a mental health workshop coordinator with Our Time, an NGO which supports children and young people affected by parental mental illness. In addition, she works as a support worker for Look Ahead Care and Support, helping people with learning disabilities and behavioural issues to connect with society. Laura will shortly begin a new chapter in her career, as she joins Yateley School as an A-Level Psychology and WJEC Criminology teacher.
Grab every opportunity that is thrown at you to develop new skills. University is such a great place to acquire new skills, meet new people and explore different areas of life. This experience has really helped me find out what I want to do in life.
What's next for my career?

Studying journalism opens doors to a range of careers where your creativity, writing, communication and research skills are invaluable. Jobs directly related to your degree include:

Employability is central to everything we do. Our hands-on journalism training equips you to pursue a career in the media, whether in features, news, radio or online, but this degree course also opens up opportunities in PR, corporate communications, marketing and advertising. Your creative and critical thinking, as well as the analytical, research and communication skills you'll gain through this degree, are all highly valued by employers in a wide range of industries.

One of our recent graduates has been shortlisted for Blogger of the Year in the UK Blog Awards and is now a staff writer on National Geographic Kids magazine. Another is manager of community online development at the Institute of Engineering and Technology, while another is a sports journalist on the Daily Express.

View our Alumni profiles

Further information - includes assessment method

| Course fact sheets | |
| --- | --- |
| BA (Hons) Journalism | Download |

| Programme specifications | |
| --- | --- |
| Mass Communications Programme Specification | Download |
| Journalism Programme Specification | Download |

Additional information

Sandwich placement or study abroad year

Optional

Applications open to international and EU students

Yes

Course length

Full Time, 3 Years
Sandwich, 4 Years

Location

University of Hertfordshire, Hatfield

How to apply?

Fees and funding
Due to the ongoing Coronavirus pandemic, examinations may be replaced by an alternative form of assessment during the academic year 2021/2022. Please refer to the Programme Specification on these pages for further details.