‹
Apply through Clearing
If you've got your results you can beat the rush and make your application now.
BA (Hons) History and Journalism
Due to the ongoing Coronavirus pandemic, examinations may be replaced by an alternative form of assessment during the academic year 2020/2021. Please refer to the Programme Specification on these pages for further details.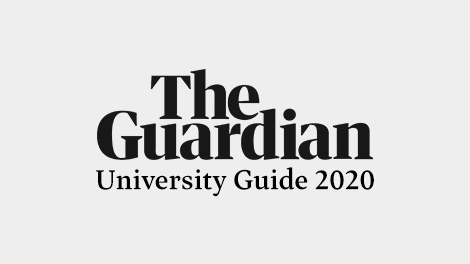 Ranked in top 20 in the UK for Journalism, Publishing and PR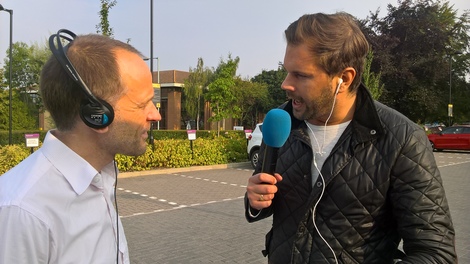 Join our award-winning Oral History Team, featured on BBC R4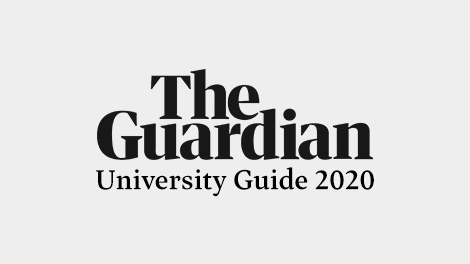 Ranked 18th in UK for History
This course includes the sandwich year options of:
*No fees are charged for this year
Key information

UCAS code

V1P9

Institution code

H36

School of study

School of Humanities

Course length

Full Time, 3 Years
Sandwich, 4 Years

Location

University of Hertfordshire, Hatfield

Entry requirements

| UCAS points | A Level | BTEC | IB requirement |
| --- | --- | --- | --- |
| 104 | BCC | DMM | 104 points |

Additional requirements

GCSE: Grade 4/C in English and 4/D Mathematics

Access Course Tariff: An overall merit profile in 45 credits at Level 3.

All students from non-majority English speaking countries require proof of English language proficiency, equivalent to an overall IELTS score of 6.5 with a minimum of 5.5 in each band.

If you do not have the required IELTS or equivalent for direct entry on to your degree programme, our Pre-sessional English and International Foundation courses can help you to achieve this level.

For more details on the University of Hertfordshire's entry requirements, please visit our Undergraduate Entry Requirements page.

Find out more about International Entry Requirements.

The University of Hertfordshire is committed to welcoming students with a wide range of qualifications and levels of experience. The entry requirements listed on the course pages provide a guide to the minimum level of qualifications needed to study each course. However, we have a flexible approach to admissions and each application will be considered on an individual basis.

Sign up for alerts
Why choose this course?
We give you:
An exceptional History team, conducting world-leading research (REF 2014), and a team of industry-experienced journalists,
Stimulating, innovative courses - our History students reported almost 94% overall satisfaction with their course (2018 National Student Survey)
A flexible programme of study, allowing you to concentrate on areas you find especially interesting and the scope to write a History dissertation on a topic about which you are passionate
intensive, engaging modules in Journalism designed to help make you a confident journalist, ready for the digital age
CV-building potential and practical experience through work placements and extra-curricular activities
What's the course about?
Study with a top History department and be taught from the cutting edge of historical research. Learn to write for a broad audience and communicate your ideas effectively with our colleagues in Journalism.
Our BA History and Journalism gives you the opportunity to study two subjects that will help you to hone your investigative and analytical skills, while developing your writing style.
Through our diverse and inclusive History curriculum you will learn about an array of cultures and identities. What links our work is our focus on people's history and everyday lives. This is represented strongly in our first year programme, which will give you an insight into the making of the modern world through exploration of faith, magic and medicine, campaigns for freedom and equality, Africa and the world, and America from Hamilton to Trump.
Throughout your degree, the common link between the two disciplines will be the development of research skills. As historians you will learn to analyse historical documents and debates among historians, while in Journalism you'll explore print, digital, photographic and broadcast journalism.
This ability to work as an effective and confident researcher, honed over the course of your studies, will benefit you in the final year of History if you choose to write a dissertation. This extended piece of work will grow out of a topic that interests you. Previous students have been inspired by their year of study abroad, while others have worked on the history of jiu jitsu, women code breakers at Bletchley Park, the Notting Hill riots, and vice and sexuality in 17th-century London. One of our final year students won the British Commission for Maritime History Prize in 2016 for his dissertation on the East India Company.
What will I study?
Our interactive seminars and workshops in History help you find your feet in the academic environment, and establish ways of working confidently, creatively and collaboratively. We see our students as fellow researchers, and we place a great deal of importance on sharing and developing skills. This teaching ethos is shared by our colleagues in Journalism.
Workshops are used in Journalism for modules where the degree of practical skills taught is enhanced by the supervision of experts in their field; other modules are delivered through lectures and seminars. All are offered in a supportive environment.
Our history and journalism students benefit from being part of a diverse and active academic community. Journalism organises the Media Matters Guest Lecture series, which is free and open to students. Previous speakers include Natasha Henry, a freelance sports journalist, and Mark Solomons, co-founder of SNS News Agency.
As one of our students, you also have the opportunity to get involved in activities that will complement your studies. Not only do these enhance your experience, they also make for a more impressive CV. Our renowned staff-student Oral History team has taken students to Australia and produced a BBC Radio 4 documentary, which was commended at the 2018 Royal Historical Society Public History Awards. This optional activity will help you to further develop your interviewing techniques, an essential skill for the aspiring journalist!
Check out our student blogs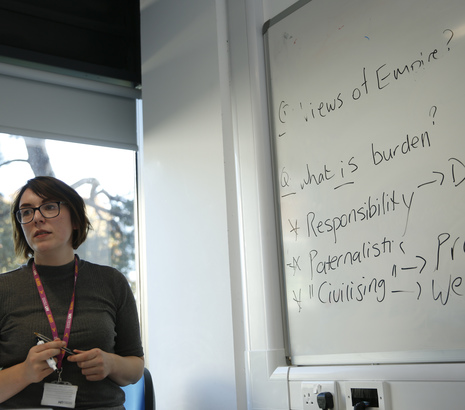 Student Blogs
Jasmine - Week at a glance
My week at a glance
History lessons are taught between a mixture of lectures and seminars for the first two years (Level four and five). A typical week would consist of one-hour lectures per module followed by a seminar, which could either be immediately after or on a different day. The seminars consist of smaller groups of people where you discuss both the lecture's information and the assigned reading. These can be debates, presentations, or simple discussions. So, despite only having contact time for four hours per week, there are independent reading and assignments which need to be completed.
I start my week by completing the required reading, making notes of anything I do not understand so that I can ask my lecturer. After completing the weekly reading, I will work on the assignments. Even though they are mostly due at the end of the semester it is a good idea to work on them throughout, so you do not leave them until last minute.
I participated in active students, which is free for all Hertfordshire students. Here I would attend yoga classes, but there is a wide range of fitness and wellbeing events that take place. I also enjoyed badminton, as you could either go alone or with a group of friends. It is also a good idea to join society as it not only boosts your CV, but it is a way to meet likeminded people and develop friendships.
I also had a part-time job which I would do alongside studying. This means that planning is vital as you want to be on top of your workload to ensure you have enough time to complete it to the best of your ability. It worked well with the history course as most of the work was independent, meaning I could work around my other commitments.
It is important that you allow downtime alongside work as it recharges you and you can produce better quality work. It also prevents you from being overworked and ensures that you enjoy the course.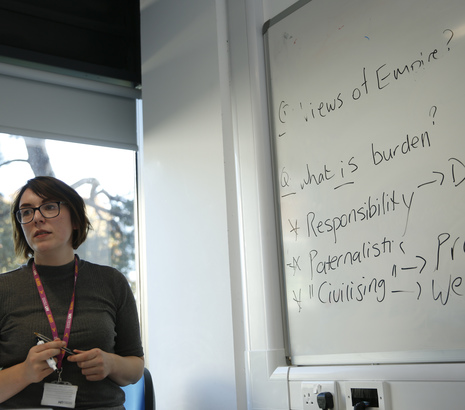 Student Blogs
Jasmine - Things you should know
Things you need to know before studying History at Herts
Preparation is key! Once you know what modules you are taking it is useful to do some research prior so that you can enter the module with basic knowledge. This makes studying it that much easier and you are less likely to be left behind. It prevents your workload from building up and be unbearable. History is a very independent course and will consist of quite a bit of reading, so you need to organise your time efficiently. Leave enough time to work on your assignments from the start so that if you have any issues you can get them sorted in time.
Complete the required reading as that way you will be able to contribute to the seminar discussions. Furthermore, if you stumble across words you are not familiar with or useful words it's a good idea to make a keyword list and ask your lecturer if you are unsure of a specific concept. When completing the reading highlight important themes and produce short notes. Put them in your own words and as simple as possible, as it makes them easier to understand in the future. It is usually best to find a spot away from distractions and turn your phone off. Moreover, take regular short breaks, to allow what you have read to sink in.
Do not be afraid to talk to the lecturers, they are lovely and always willing to answer questions, especially on assignments. I found that discussing my drafts with lecturers before completing them allowed me to get high grades as they were able to point me in the right direction. They are there for you, so make sure you use them as much as possible.
Most importantly make sure you are having fun and enjoy yourself. Allow downtime so that you can recover and have the right amount of work/life balance.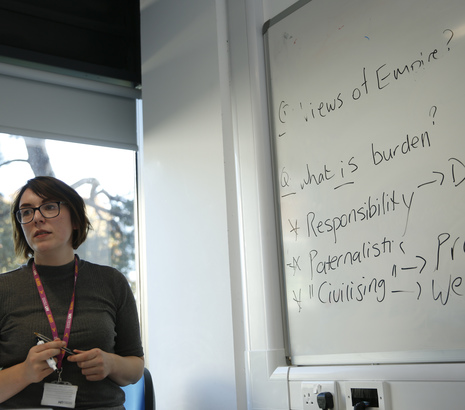 Student Blogs
Jasmine - Why I love History
What I love most about my course
I loved that with history you could do as much or little as you wanted. Alongside completing the required tasks, lecturers indicated further reading sources if you wanted to. That meant to if there was a part of the subject that interested you, it was possible for you to explore it further. Moreover, most of my lecturers would ask at the start of the semester what we wanted to get from the course. This meant if there were specific areas that we were most fascinated with or wanted to learn, they aimed to include that into the module.
I also loved that there is a range of topics that are covered, and the ability to choose which ones you wanted. I minored in public history which meant that instead of the typical essay assignments I created a documentary for one module. Another module was work experience, so I got to volunteer. We also went on trips to the archives and Bayfordbury campus which offered alternative styles of learning and experiencing history outside the classroom. This was exciting as I got to try new things, which I would not have thought to do.
The humanities department was extremely inclusive. They have an Instagram and post regular events like rollerblading and film nights which allowed you to socialise with your lecturers and peers. The staff were all friendly and welcoming and always happy to help with any issues. I felt that they truly wanted me to succeed, and they had my back. The events helped to create a work/live balance.
Due to the independent nature of studying history, I was able to adapt to studying around my lifestyle. Because the contact time was only eight hours per week, I was able to work alongside studying. I was also able to study on the train journey or at home when I returned to visit family, meaning that I was not left behind on my workload.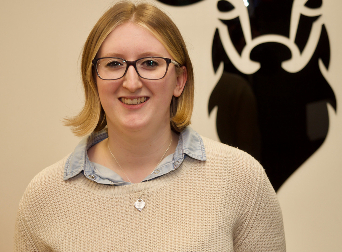 Alumni Stories
Eleanor Pilcher
Meet Eleanor Pilcher who since graduating in 2016 has taken the publishing industry by storm. Eleanor currently works as a Marketing Manager at Avon, HarperCollins Publisher.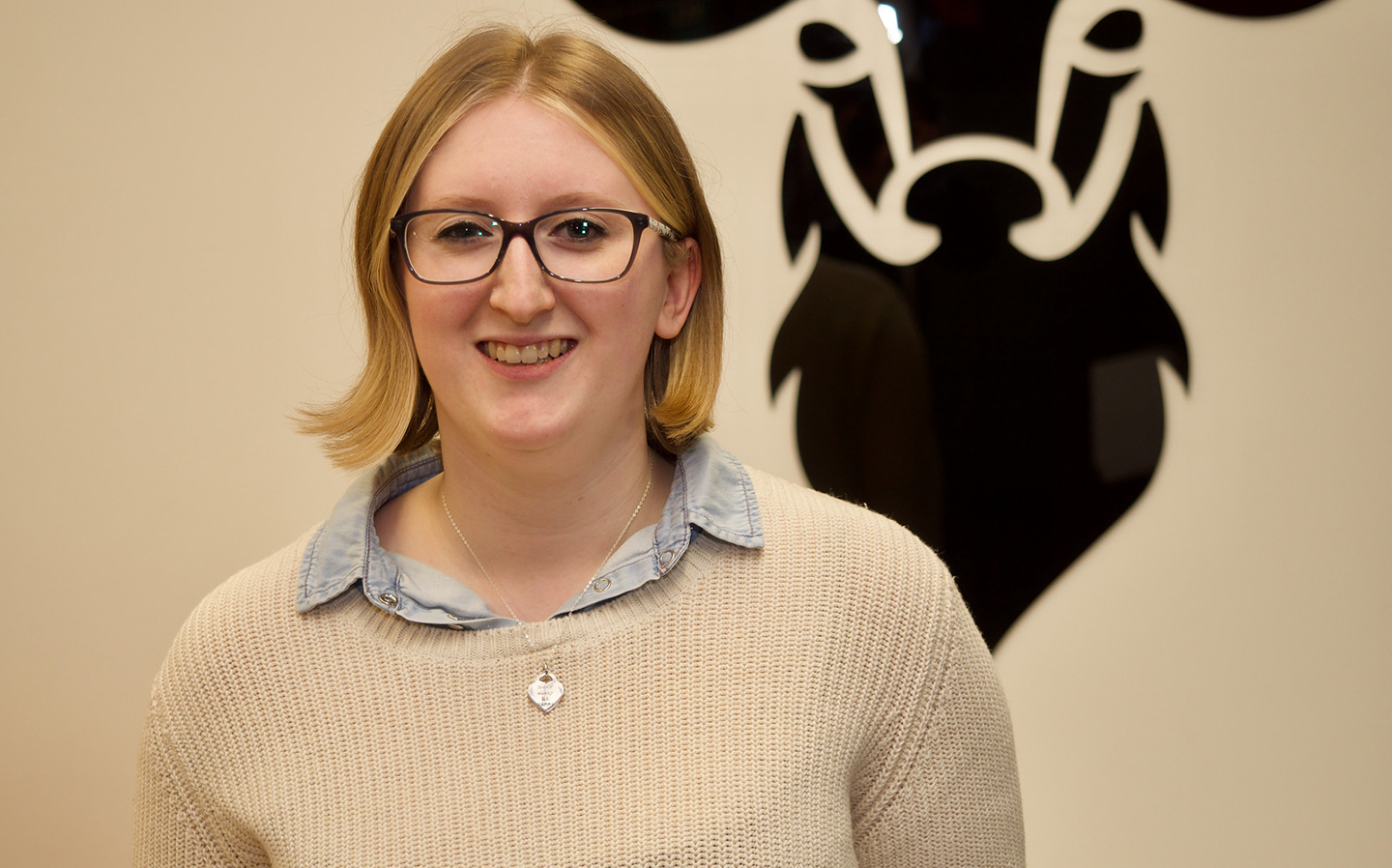 University experience and employability
Eleanor is a keen writer with great creative ambitions. During her degree she undertook a six-month internship at a literary agency in her final academic year. In 2016, shortly after her studies, Eleanor landed a placement at Penguin before getting a job in publishing recruitment. After developing her skills within the industry and amassing and impressive amount of knowledge and experience, Eleanor began her current role at HarperCollins Publishers.
Eleanor's degree encompassed a broad spectrum of critical, analytical and evaluative skills and helped shape her as a writer. Throughout her studies she had been writing a novel, which she submitted to literary agencies after being encouraged by her tutor to do so. It was Eleanor's passion for writing that uncovered her interest in working for a literary agency. Due to the fantastic lecturers on her course and the invaluable industry networks available to students, Eleanor managed to secure impressive opportunities in her chosen industry that have informed her career.
Sher recognises the impact the University has had on getting her to where she is today. 'For me the advice and feedback I received on both my History essays and Creative Writing finals was incredibly useful to my academic and professional development. I learnt to take criticism and to harness it and also write more because of it.'
Ambitions for the future
Eleanor has established herself in her chosen industry yet still has ambition to continue pursuing new goals. On her hopes for the future, she says: 'I hope to run a marketing department within a publishing company, possibly the one I'm at now. I hope to publish a novel and continue my freelance writing and public speaking on the side.'
For me the advice and feedback I received on both my History essays and Creative Writing finals was incredibly useful to my academic and professional development. I learnt to take criticism and to harness it and also write more because of it.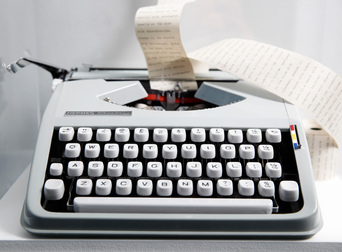 Alumni Stories
Alex Olney
Meet Alex Olney who has applied his skills in communication to the gaming industry. He is currently a Senior Video Producer at Nintendo Life.
University experience
While not his first choice of university, Alex is grateful that he applied to the University of Hertfordshire through Clearing as whilst at the University he discovered and explored his passion for everything linguistic. This passion has had a profound impact on his life since graduating.
He says, 'Studying a language gave me confidence and a deeper understanding of human and non-human communication and has allowed me to create a distinct idiolect that identifies me as a creator and, more importantly, entertains tens of thousands of people every day.'.
He credits his success to the support he received from his lecturers who encouraged him throughout his studies: 'The lecturers were not only well informed about the subject matter but had a genuine passion for language.' He states that they pushed him to explore languages so much so that 'it became a driving force in my everyday life.'.
Alex also believes that the transferable skills he learnt while at the University have helped him throughout his professional life including time management. He states that he learnt effective time management skills to ensure that he never leaves projects and deadlines to the last minute and plans out in advance what is required.
The future
Alex really enjoys his current role at Nintendo as he likes the hands on nature of producing content but would eventually like to manage and become a head of the video editing department.
'Studying a language given me confidence and a deeper understanding of human and non-human communication and has allowed me to create a distinct idiolect that identifies me as a creator and, more importantly, entertains tens of thousands of people every day.'
Please note that some of the images and videos on our course pages may have been taken before social distancing rules in the UK came into force.