BA (Hons) Graphic Design: Advertising and Branding
Due to the ongoing Coronavirus pandemic, examinations may be replaced by an alternative form of assessment during the academic year 2020/2021. Please refer to the Programme Specification on these pages for further details.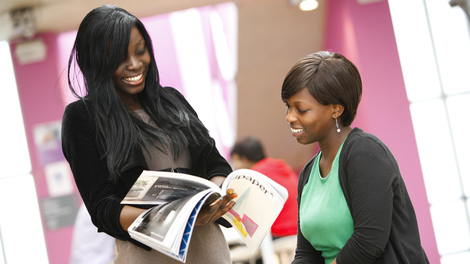 Work on industry briefs set by high profile brands like Mini and Prada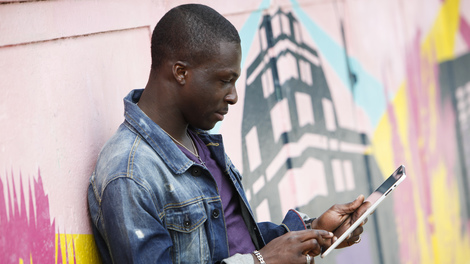 Be inspired by our partnerships with creative agencies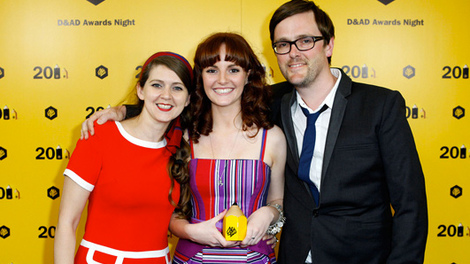 Our students have a phenomenal record in winning prestigious awards
This course includes the sandwich year options of:
*No fees are charged for this year
Key information

UCAS code

W215

Institution code

H36

School of study

School of Creative Arts

Course length

Full Time, 3 Years
Sandwich, 4 Years

Location

University of Hertfordshire, Hatfield

Entry requirements

| UCAS points | A Level | BTEC |
| --- | --- | --- |
| 96 | CCC | MMM |

Additional requirements

All students from non-majority English speaking countries require proof of English language proficiency, equivalent to an overall IELTS score of 6.0 with a minimum of 5.5 in each band.

If you do not have the required IELTS or equivalent for direct entry on to your degree programme, our Pre-sessional English and International Foundation courses can help you to achieve this level.

For more details on the University of Hertfordshire's entry requirements, please visit our Undergraduate Entry Requirements page.

Find out more about International Entry Requirements.

The University of Hertfordshire is committed to welcoming students with a wide range of qualifications and levels of experience. The entry requirements listed on the course pages provide a guide to the minimum level of qualifications needed to study each course. However, we have a flexible approach to admissions and each application will be considered on an individual basis.

Sign up for alerts
Why choose this course?
Outstanding connections to industry, including high profile live briefs.
A forward-thinking curriculum which prepares our graduates for a career in rapidly evolving industries.
A reputation for success in the most-coveted student award schemes.
What's the course about?
Graphic Design is a very broad subject, with students increasingly able to choose a wide variety of career paths after they graduate. This pathway, based around the current successful BA (Hons) Graphic Design course, allows students to gain the specialist skills required for advertising and branding projects. Workshops will introduce art direction, copywriting, campaign development, brand strategy and how to design dynamic visual identities. Dedicated modules will give a thorough grounding and understanding of the commercial applications of both subjects, as well as exploring creative applications of emerging technologies
Our location on the doorstep of London means we've been able to develop relationships with some of the world's biggest and best agencies and brands. In recent years our students have worked on live briefs with the likes of Prada, Lacoste, Sky, and Mini. We've also partnered with design and creative agencies that include Droga 5 (named D&AD's 'Best Agency 2019' and Campaign Magazine's 'Agency of the Year' 2019) and DesignStudio (the designers of the Premier League, Airbnb and Deliveroo branding). Students on the Graphic Design & Illustration programme have a phenomenal record in the highest-profile award schemes, including winning a prestigious D&AD New Blood pencil every year since 2011.
What will I study?
Teaching consists largely of project-based work supported by relevant 'skills' based workshops. Students tackle a huge variety of briefs ranging in complexity and time scales. There's also a variety of learning experiences with some projects being team-based, some collaborative with other courses and others are worked on as an individual. We have our own dedicated studio space and encourage a competitive, demanding yet light-hearted atmosphere and pride ourselves on providing a lot of direct contact between staff and students. The teaching team is comprised of individuals who have worked at the top end of the design, advertising and branding industry and now want to pass on their knowledge and expertise. We also organise an annual international study trip, as well as visits to agencies, museums and galleries in London.
Level 4

Level 5

Study abroad

The course has internationally-focused curriculum, so the option of studying for another year in another country is a fantastic opportunity that many of our students take. There are opportunities to gain global perspectives, develop language skills, work overseas and build an international network or contacts. Where you choose to travel depends on your interests, ambitions and language skills, but you'll be able to choose from over 100 international partner universities, each fully accredited for the quality of its courses and student support. The year is designed to help you become a confident, highly skilled design professional ready to work in a global environment.

Work placement

Work placements are actively encouraged, with a dedicated 'professional practice' module during Level 5 that prepares students for taking on internships and placements. Course tutors have numerous high-profile links with industry and we often place students within these prominent businesses, as well as drawing on others within London and our local region. Students can either conduct placements as part of a taught module, or during non-taught weeks, or by taking the Sandwich Year option. This allows students to undertake a year's worth of professional experience between Levels 5 and 6 either in the UK or abroad. Our students are currently on, or have recently completed year-long placements with Urban Outfitters, The Body Shop, Disney, River Island, Ocado as well as many smaller design studios. The University also offers a 'self-employed' placement year which helps students set up their own practice.
Check out our student blogs
Student Blogs
Neofytos - My week at a glance
My week at a glance.
My week starts by attending to my studio space, which it is a corner made up of 3 big white boards, a locker to secure my belongings and a table to work on. I personally love that space! It always makes me feel good! Having this area to work and do research for projects that I have been given, make me feel focused and productive.
On Tuesdays I have a lecture which it is about two or two and half hours, depending on how much we need to cover. In our lecture, we talk about theories that could be beneficial to our artistic perspective, but we also use this time to talk about anything that involves group assignments and projects.
Wednesdays for me only consist of a hour of optional art talks. During these talks, we have the chance to attend a seminar where artists are presenting their work to us! That's an amazing way to be provided with an insight of how the industry works and be prepared for our working lives after graduation.
Lastly, we have our optional life drawing sessions which runs every Thursday's afternoon is a great chance to have a little break from spending most of your time in your studio space working on your projects. Going to the life drawing session I have the great chance to observe the human figure, as well as being given the great opportunity to draw models.
As for the Friday I have nothing booked on, so I can spend most of my time in my studio space working on my projects without get distracted!
I love my routine at the university, it gives me both the time to work on my projects thus attend and organise sessions and group works.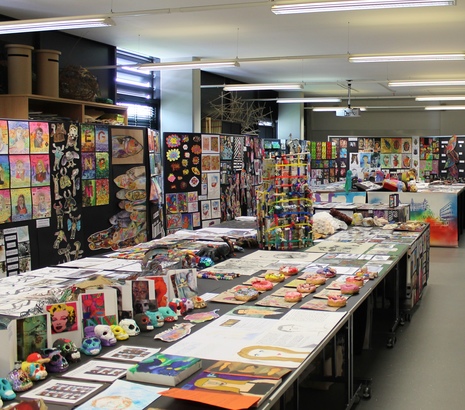 Student Blogs
Neofytos - Why I love my Course
What I love most about my course.
For years I have been drawing, painting and sculpting - prompting me to study BA Hons Fine Art. And as a result, I have expanded my knowledge and learned more about fine art in greater depth about what I love.
The facilities at the Art and Design building are just amazing! That is what I love the most about my course. As a Fine Art student at this university I have the great chance to participate and work in different workshops such as printmaking, ceramics, textile, welding, life drawing and so many more. For me that is the most beneficial factor, because in this way the University allows me to explore and learn more about my artistic direction by trying different mediums and methods. Therefore, by having the freedom to attend to different workshops, I have the great chance to meet people from different courses, make new friends with similar interests and even more have the chance to collaborate with some of them!
As I said I love my course, because it allows me and supporting me to try expanding horizons and find my artistic voice in a very healthy way.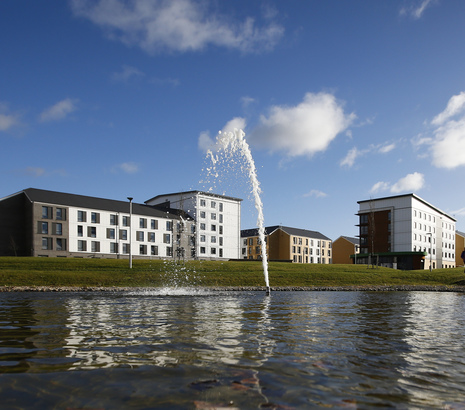 Student Blogs
Neofytos - Why choose Herts?
Why I chose Herts.
I am an international student and by studying at the University of Hertfordshire, it has been a blessing!
I chose Herts, because the University itself is such a great place to study! The facilities and the two beautifully designed campuses that the University has, made my studies here amazing! For instance, there are two big libraries at the University where really helps the students with their coursework, one at the one campus and the second one to the other one. Moreover, all the buildings where we have classes at are very new and that proves that the university cares about university's appearance and invest a lot of money for the students to have a great environment to study within.
However, except of the excellent facilities that the university has, the University has a great spot for socialising. Cafes, restaurants, common rooms, gyms and a big University club are factors that make Herts a great place to be. All of them are located very near to each other which is very convenient for us as students to socialise easily.
Speaking of location, the University is located not very far from London which is an amazing thing since London is such a beautiful and diverse city!
All these were the factors that made me to choose Herts and I have never regretted my choice!
What's next for my career?

Recent graduates of our Graphic Design programme are working in some of the most highly-regarded advertising agencies and with many of the world's leading brands. The staff team's network of contacts help secure placements for our students, and we prioritise maintaining an extensive alumni network, with regular reunions where current students can meet and learn from those now in industry. This course would prepare you to work as an art director, advertising creative, brand designer, brand strategist, copywriter or help you set up your own business.

Key staff

Further information - includes assessment method

How to apply?

Fees and funding