BA (Hons) Business Management with Information Systems
Entry requirements

| UCAS points | A Level | BTEC |
| --- | --- | --- |
| 112-120 | BBC-BBB | DMM-DDM |

Additional requirements

GCSE: Grade 4/C in English Language and Mathematics

All students from non-majority English speaking countries require proof of English language proficiency, equivalent to an overall IELTS score of 6.0 with a minimum of 5.5 in each band.

If you do not have the required IELTS or equivalent for direct entry on to your degree programme, our Pre-sessional English and International Foundation courses can help you to achieve this level.

For more details on the University of Hertfordshire's entry requirements, please visit our Undergraduate Entry Requirements page.

Find out more about International Entry Requirements

| UCAS points | A Level | BTEC | Access Course Tariff | IB Requirement |
| --- | --- | --- | --- | --- |
| 112 - 120 | BBC - BBB | DMM - DDM | 112 - 120 points | 112 - 120 points |

Additional requirements

GCSE: Grade 4/C in English Language and Mathematics.

All students from non-majority English speaking countries require proof of English language proficiency, equivalent to an overall IELTS score of 6.0 with a minimum of 5.5 in each band.

If you do not have the required IELTS or equivalent for direct entry on to your degree programme, our Pre-sessional English and International Foundation courses can help you to achieve this level.

For more details on the University of Hertfordshire's entry requirements, please visit our Undergraduate Entry Requirements page.

Find out more about International Entry Requirements

Sign up for Clearing support package

Exclusive content to help you through Clearing

Tips and info sent straight to your inbox
Clearing advice livestream
Subject campus tour
1-on-1 call with advisor
Downloadable university starter kit
Opportunity to have your first year society membership fee paid upon enrolment
Why choose this course?
Understand how the machinery of business works
Discover how to evaluate and manage information systems in business
Business Information Systems (IS) are increasingly large and complex constructs, helping companies manage organisational, financial, personnel and other data.
This course ensures you understand how the jigsaw of business fits together, how to structure systems effectively and make the most of their increasingly enhanced capabilities to support business.
You'll learn how to set up business processes in a scalable way, to identify and support organisational information needs, ensuring technology enables rather than hinders you.
You'll also gain a foundation in the key business essentials needed to be commercially successful, developing relevant and sought-after professional skills for creative thinking and innovative problem solving.
Our assessments are modelled on what you'll face in the real world (no live exams!) and include business reports, presentations, speed pitches, online tests and case studies.
This course sits within the Hertfordshire Business School which maintains strong relationships with professional bodies and business connections. Meet entrepreneurs–in–residence, business ambassadors and industry leaders at networking events or in guest lectures through our Business Academy.
If you have an entrepreneurial spirit, you'll be encouraged to enter the Flare annual competition with winners getting support, training and funding to help make their ideas a reality.
Our staff
You'll be taught by a diverse group of specialists, either leading academics or successful commercial leaders, each one a subject expert, sharing their knowledge with you.
You also benefit from an academic support team, wellbeing team and personal tutor to help you adjust to the demands of university learning and living.  
What's the course about?
You'll learn about user centric system design, mobile tech, technology trends and database management. You'll also discover how to run projects well and to use information systems for strategic planning.
Your Information Systems skills will be underlined with a strong commercial perspective through topics such as the global business environment, finance, marketing and organisational behaviour.
You'll find out what it takes to structure a successful business, getting to the heart of the latest challenges such as sustainability, managing growth, innovation and organisation psychology.
Putting it all together will equip you with the management skills you need to plan and organise the large-scale information resources that run modern organisations. You'll be prepared for a wide range of roles, such as consulting, systems analysis, database design, and project management.
We actively support you in boosting your CV through industry placement, study abroad or internships (including the latest online bite-sized digital experiences).
Above all, you are mentored and supported to aim high to achieve future personal and professional success.
Where you'll study
Your teaching is on our modern de Havilland Campus, with our 24/7 Learning Resources Centre, featuring open and private study spaces. You also get online self-study materials to further support you.
There are dining options, a bar, and a recreational space on campus where you can shoot some pool or play video games. It also houses Hertfordshire Sports Village, which features a gym, swimming pool, coffee shop, and a climbing wall.
Discover the Enterprise Hub, a vibrant destination where local firms and students work and learn in comfort.
The Student Union bar and additional facilities are only a 20 minute walk (or short bus ride) away at our College Lane Campus. Student housing is available at both campuses.
What will I study?
We are focused on developing you to become a well-rounded, competent business and information professional.
The first year offers a range of introductory topics covering the essential elements of business management and information systems.
In your second year, you really start to explore, in more depth, the role of technology in business and organisations, with a focus on user centric design.
In your final year, you can really explore a passion, as you undertake your applied business project, researching a relevant business area of your choice, often a key differentiator at interviews.
Level 4

Level 5

Level 6

Study abroad

You can take a sandwich year abroad, making that decision in your second year. Studying at one of our international partners is a huge personal development opportunity and an amazing experience.

With more and more companies working internationally, experience of living in another country will make a great impression on future employers.

With over 100 partners in 40 countries, the world really is your oyster! Our dedicated Study Abroad office advise you on your options, to help you make the most of this opportunity.

If you study abroad between your second and third year of study, you'll pay no tuition fee to the partner university and no tuition fee to us either.

Find out more about Study abroad opportunities 

Please note Erasmus+ funding is only available until May 2023. For students starting their course in September 2022 and wishing to study abroad in 2023-24 or 2024-25, please refer to the Turing Scheme.

Work placement

At the end of your second year, you have the option to experience a year of working life with a placement or a shorter internship, which is a huge CV booster!

Professional work experience is the biggest contributor to your future employability. It allows you to put your knowledge into action while learning how a business operates and while making some handy connections.

For those wishing to complete this BA (Hons) Business Management with Leadership degree within three years, we help you find other opportunities to enhance your CV such as employer competitions, insight days, digital programmes, volunteering, student leadership roles, and achievement awards.

Students on the programme have recently had the opportunity to work at Ocado, Enterprise, Amazon and Egress Software Technologies.

We have a dedicated team that will help you make the most of the experience, hand holding you from start to finish. You'll also get assistance with your CV, preparing for interviews and presentations, at our ground-breaking mock Assessment Centre Experience.
Check out our student blogs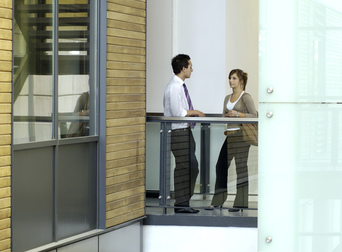 Meet Alan Chu who utilised the placement year on his course to gain valuable work experience enabling to land his dream job. He is currently the Finance and Operations Director at Beechbrook.
Read more stories
Find out more about this course
| | |
| --- | --- |
| Current job role | Finance and Operations Director |
| Year of graduation | 1999 |
| Course of study | BA(Hons) Business Studies |
University experience
Alan grew up in London and was looking for a university which wasn't too far away from home but would also enable him to live independently. The University of Hertfordshire was perfectly located for him. Alan loved the sense of freedom he had and felt secure knowing he could still travel home easily. He enjoyed student life and made good friends, which he's still in contact with today. Alan also met his wife while studying with us.
Alan applied to his chosen course because the variety of modules allowed him to keep his options open as he hadn't decided the area of business he wanted to work in. Our course was ideal because Alan could discover his interests and strengths along the way. A work placement year was another big deciding factor. Alan had little work experience before starting his degree and was highly motivated to change this. His sandwich year with the Audit Commission in London gave him the chance to learn essential office and IT skills. He became more confident and his insight into business was a valuable talking point at interviews.
Career progression
Alan joined the graduate audit trainee scheme with PricewaterhouseCoopers and qualified as a Chartered Accountant. He then worked as a Financial Controller at a mid-market private equity house, Graphite Capital. After spending seven years in the finance industry he joined a private debt fund manager, Beechbrook, as the Finance and Operations Director. This has given Alan the opportunity and responsibility to provide loans and equity solutions to small and medium-sized businesses across northern Europe.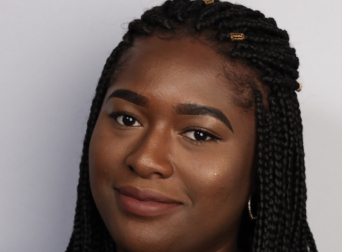 Alumni Stories
Abies Iriowen
Meet Abies Iriowen who has applied her degree to improve diversity and equality in businesses. She currently works as a Diversity & Inclusion Coordinator at Goldman Sachs
Read more stories
Find out more about this course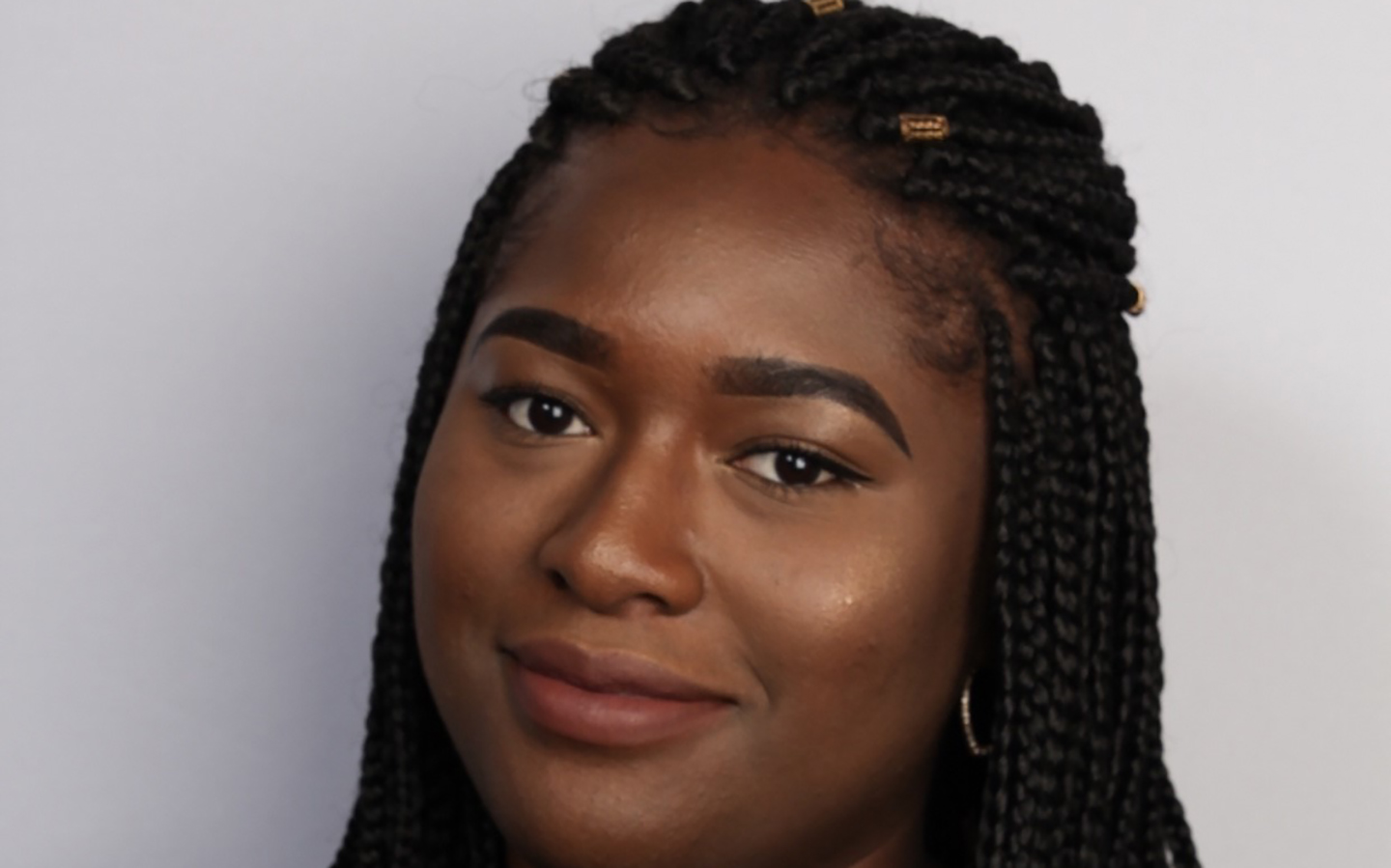 University experience
Abies has fond memories of her time at the University of Hertfordshire and is grateful for all of the opportunities she had within and outside of her studies.
She stresses the importance of joining societies, going on trips and taking advantage of tutors. She says, that her studies gave her 'the push to get practical work experience as they taught me great organisation skills and how to work well in a team.'
As part of her degree, Abies secured a placement at FDM group who then asked her to come back after she graduated. 'I got to this point in my career by getting as much work experience as possible. I completed two summer internships before securing my placement.'.
Current career and future
As a Diversity and Inclusion Coordinator at Goldman Sachs, her role involves 'managing school engagement programmes across the UK, supporting external conversations and diversity and inclusion, and delivering all Diversity and Inclusion Events across the country.'
In the future, she hopes to work her way up in an organisation to promote and support inclusive working environments.
I got to this point in my career by getting as much work experience as possible. I completed two summer internships before securing my placement.