BA (Hons) Business Management
Key information
Study abroad option
Entry requirements

Clearing entry requirements

We're committed to welcoming students with a wide range of qualifications and levels of experience. Over Clearing, we'll be taking a flexible approach so if you don't have the advertised grades, please submit a clearing application via our online application form or by calling our Clearing hotline on 0300 303 6300, and we'll review and consider your application on an individual basis.

Standard entry requirements

| UCAS points | A Level | BTEC |
| --- | --- | --- |
| 104-112 | BCC-BBC | MMM-DMM |

Additional requirements

GCSE: Grade 4/C in English Language and Mathematics

All students from non-majority English speaking countries require proof of English language proficiency, equivalent to an overall IELTS score of 6 with a minimum of 5.5 in each band.

If you do not have the required IELTS or equivalent for direct entry on to your degree programme, our Pre-sessional English and International Foundation courses can help you to achieve this level.

For more details on the University of Hertfordshire's entry requirements, please visit our Undergraduate Entry Requirements page.

Find out more about International Entry Requirements

The University of Hertfordshire is committed to welcoming students with a wide range of qualifications and levels of experience. The entry requirements listed on the course pages provide a guide to the minimum level of qualifications needed to study each course. However, we have a flexible approach to admissions and each application will be considered on an individual basis.

| UCAS points | A Level | BTEC |
| --- | --- | --- |
| 112-120 | BBC-BBB | DMM-DDM |

Additional requirements

GCSE: Grade 4/C in English Language and Mathematics

All students from non-majority English speaking countries require proof of English language proficiency, equivalent to an overall IELTS score of 6.0 with a minimum of 5.5 in each band.

If you do not have the required IELTS or equivalent for direct entry on to your degree programme, our Pre-sessional English and International Foundation courses can help you to achieve this level.

For more details on the University of Hertfordshire's entry requirements, please visit our Undergraduate Entry Requirements page.

Find out more about International Entry Requirements

The University of Hertfordshire is committed to welcoming students with a wide range of qualifications and levels of experience. The entry requirements listed on the course pages provide a guide to the minimum level of qualifications needed to study each course. However, we have a flexible approach to admissions and each application will be considered on an individual basis.

Professional accreditations

Chartered Management Institute (CMI)

Students will benefit from CMI membership and a route to gain a professional management and leadership qualification is offered within final year of studies.

Sign up for alerts

Get access to personalised content, tailored towards your interests:

Information on your favourite courses
Tips to help you through the application process
Blogs, vlogs and advice from current students
Why choose this course?
Exemptions to qualification in Management & leadership, with support offered within your final year
A sought-after programme by employers with graduate schemes in business, management, sales, etc
The previous course had 91.7% of students in employment/ further study (2019/20 Graduate Outcomes)
This degree in general business management will give you the skills you need to do well in any job. There is a diverse selection of modules, taught in many different ways through a variety of activities. You'll learn what it takes to run a successful business from experts in their respective fields, together with guest speakers from the business world.
We collaborate with organisations and employers to make sure our courses remain relevant, up-to-date, and innovative, ensuring our ties to business impact every aspect of programme design. Business projects, industry placements, work experience, and internships bring the programme to life and give you more career options in the long run.
Assessments are modelled on what you'll face in the real-world (no live exams!) and include business reports, presentations, pitches, speed pitches, online tests and case studies. They offer a chance to practice and hone practical skills for your career.
Hertfordshire Business School (HBS) has wide-reaching business connections, and hosts networking events to help you foster these. It is also home to the Herts Business Incubator, offering flexible and equipped working spaces for fledging businesses within the campus.
HBS prides itself on supporting students who encounter unprecedented circumstances and helping them overcome challenges and make sure they don't stand in the way of getting their degree.
Students are encouraged to take part in enterprise competitions such as University Business Challenge and Enactus. Those with an entrepreneurial spirit are encouraged to enter the 'Flare Ignite' annual competition for students and alumni looking to start their own businesses. Winners get support, training, and funding to help make their ideas a reality.
What's the course about?
Developed in conjunction with leading companies, this contemporary programme is the perfect grounding for anyone passionate about business and looking for an all-rounder course. It offers a clear foundation in all the essential elements you need to be commercially successful. You will be taught by experts in those areas, rather than generalists, to give you the best knowledge and skills.
The perfect choice for students who want to keep their business careers options open or be an innovative business leader. You'll develop a core toolkit in business theory backed up by practical exercises. The result is a professional skillstack, to stand out in a global, national or niche business.
Explore general business areas before you delve deeper into more specific topics of your choosing. This contemporary course offers several tech specific modules such as mobile business technology, as well as options to understand more about subjects such as sustainability, leadership and organisation psychology.
As a student, you'll be encouraged to find your own path, which may be as an entrepreneur, global business manager or niche business leader. We know there is nothing like real world experience to boost your CV, and so we actively support students in securing placements or studying abroad, as well as finding internships, including digital internships.
Where you'll study
Hertfordshire Business School and our Enterprise Hub are both located on the University of Hertfordshire de Havilland Campus. You'll be sharing the campus with those studying business, law, sports, education, and the humanities, as well as the Sports Village, which features a gym, swimming pool, coffee shop, and climbing wall.
There are two dining options, a bar, and a recreational space on campus where you can shoot some pool or play video games. The Enterprise Hub is a vibrant destination where local firms and students can work and learn in comfort. In addition to open study spaces, our Learning Resources Centre also features private study rooms, and is open 24/7 allowing you to study around your schedule.
The student union bar and additional facilities are only a 20-minute walk (or short bus ride) away at our second campus. Student housing is available near both campuses.
What will I study?
Focused on producing a well-rounded, informed business professional this course provides you a solid grounding in business management. You can choose to study a new language, or develop your existing language skills, and graduate with a named award title, such as Business Management with Japanese or Spanish.     
The first year offers a range of introductory business topics covering the essential elements of business management. This is great if you're not yet sure what you want to do and are keen to explore your options and get a taster for what is involved.
As you enter your second year, there is the flexibility of optional pathways in Business Management with Information Systems or Business Management with Leadership (excluding language students). There is a broad choice of specialist modules whichever path you choose.
In your final year, you can really explore a passion, as you undertake your applied business project. This is your opportunity to research a business area of your choice and can prove a key differentiator when it comes to interview. You're encouraged to be innovative and forward thinking, previous projects have been on topics such as ethical financing in sport, the metaverse and the sustainability of cryptocurrency.
Level 4

Level 5

Level 6

Study abroad

An opportunity for an amazing experience, which will help make you stand out from the crowd. With more and more companies working internationally, experience of living in another country can make a great impression on future employers.

This course offers you the opportunity to enhance your study and CV with a sandwich year abroad. The University has partnerships with over 150 universities around the world, including the USA, Canada, Asia, Africa, Australia, South America and closer to home in Europe.

If you study abroad between your second and third year of study, you'll pay no tuition fee to the partner university and no tuition fee to us either. We'll ask you to make your decision in your second year, so there is plenty of time to think about it.

Find out more about study abroad opportunities

Please note Erasmus+ funding is only available until May 2023. For students starting their course in September 2022 and wishing to study abroad in 2023-24 or 2024-25, please refer to the Turing Scheme.

Work placement

With Hertfordshire Business School, you have the chance to experience a year of working life or study abroad. Either is a huge CV boost!

Work experience is the biggest contributor to your future employability. A placement year or shorter internship offer an opportunity to put your knowledge into action, while learning about how a business operates. Along with preparing for the workforce, you'll establish helpful connections.

For those wishing to finish within the 3-years but looking for a way to enhance their CV, we offer active support in finding internships, and digital internships, which can also be a potential door opener for your career.

To assist you in making the most of your sandwich year, the dedicated HBS Future Success Team maintains close ties with companies both abroad and locally. This team will hand hold you through the process, including CV assistance and preparing for interview and presentations, with our ground-breaking simulated assessment centre experience.

Students on the programme have recently had the opportunity to work at Ocado, Enterprise, Amazon and Egress Software Technologies.
Check out our student blogs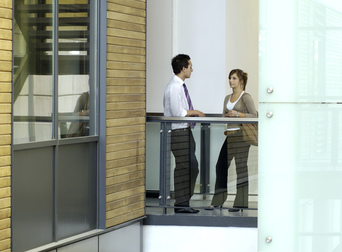 Meet Alan Chu who utilised the placement year on his course to gain valuable work experience enabling to land his dream job. He is currently the Finance and Operations Director at Beechbrook.
Read more stories
Find out more about this course
| | |
| --- | --- |
| Current job role | Finance and Operations Director |
| Year of graduation | 1999 |
| Course of study | BA(Hons) Business Studies |
University experience
Alan grew up in London and was looking for a university which wasn't too far away from home but would also enable him to live independently. The University of Hertfordshire was perfectly located for him. Alan loved the sense of freedom he had and felt secure knowing he could still travel home easily. He enjoyed student life and made good friends, which he's still in contact with today. Alan also met his wife while studying with us.
Alan applied to his chosen course because the variety of modules allowed him to keep his options open as he hadn't decided the area of business he wanted to work in. Our course was ideal because Alan could discover his interests and strengths along the way. A work placement year was another big deciding factor. Alan had little work experience before starting his degree and was highly motivated to change this. His sandwich year with the Audit Commission in London gave him the chance to learn essential office and IT skills. He became more confident and his insight into business was a valuable talking point at interviews.
Career progression
Alan joined the graduate audit trainee scheme with PricewaterhouseCoopers and qualified as a Chartered Accountant. He then worked as a Financial Controller at a mid-market private equity house, Graphite Capital. After spending seven years in the finance industry he joined a private debt fund manager, Beechbrook, as the Finance and Operations Director. This has given Alan the opportunity and responsibility to provide loans and equity solutions to small and medium-sized businesses across northern Europe.
I managed to get a placement year with the Audit Commission in London. This really helped boost my confidence and provided me with experience. I would recommend a sandwich year out in industry; it is really valuable.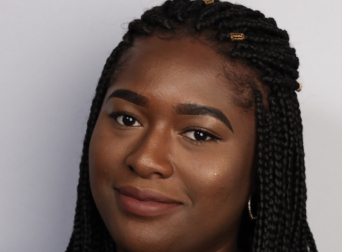 Alumni Stories
Abies Iriowen
Meet Abies Iriowen who has applied her degree to improve diversity and equality in businesses. She currently works as a Diversity & Inclusion Coordinator at Goldman Sachs
Read more stories
Find out more about this course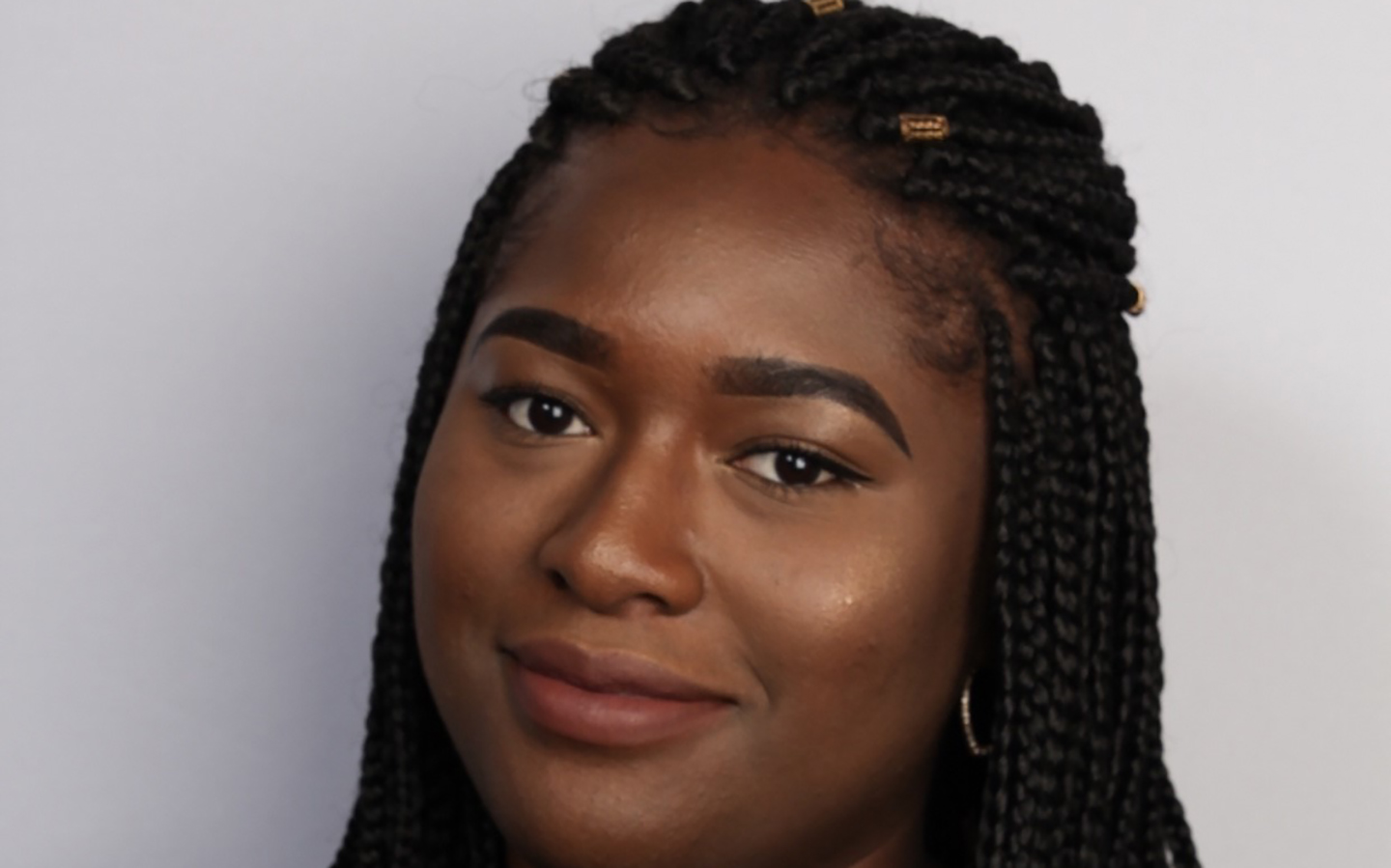 University experience
Abies has fond memories of her time at the University of Hertfordshire and is grateful for all of the opportunities she had within and outside of her studies.
She stresses the importance of joining societies, going on trips and taking advantage of tutors. She says, that her studies gave her 'the push to get practical work experience as they taught me great organisation skills and how to work well in a team.'
As part of her degree, Abies secured a placement at FDM group who then asked her to come back after she graduated. 'I got to this point in my career by getting as much work experience as possible. I completed two summer internships before securing my placement.'.
Current career and future
As a Diversity and Inclusion Coordinator at Goldman Sachs, her role involves 'managing school engagement programmes across the UK, supporting external conversations and diversity and inclusion, and delivering all Diversity and Inclusion Events across the country.'
In the future, she hopes to work her way up in an organisation to promote and support inclusive working environments.
I got to this point in my career by getting as much work experience as possible. I completed two summer internships before securing my placement.
What's next for my career?

All students are encouraged and supported to aim high. This core generalist business course equips students with a broad range of skills and knowledge, useful in a wide variety of business management and leadership jobs.

Graduates from the course (and its predecessor) have landed successful roles in BT, Computacenter Disney, Ford, GlaxoSmithKline, IBM, KPMG, Ocado and Tesco as well as gone on to run their own successful businesses.

View our Alumni profiles

Key staff

Mike Linnane



Raphael Oseghale



Ying Wu



Further information - includes assessment method

| Course fact sheets | |
| --- | --- |
| BA (Hons) Business Management | Download |

| Programme specifications | |
| --- | --- |
| BA (Hons) Business Management | Download |

Additional information

Sandwich placement or study abroad year

Optional

Applications open to international and EU students

Yes

Course length

Full Time, 3 Years
Part Time, 6 Years
Sandwich, 4 Years

Location

University of Hertfordshire, Hatfield

How to apply?

Fees and funding

Fees 2022

UK Students

Full time

£9250 for the 2022/2023 academic year

Part time

£1155 per 15 credits for the 2022/2023 academic year

EU Students

Full time

£14000 for the 2022/2023 academic year

Part time

£1750 per 15 credits for the 2022/2023 academic year

International Students

Full time

£14000 for the 2022/2023 academic year

Part time

£1750 per 15 credits for the 2022/2023 academic year

*Tuition fees are charged annually. The fees quoted above are for the specified year(s) only. Fees may be higher in future years, for both new and continuing students. Please see the University's Fees and Finance Policy (and in particular the section headed "When tuition fees change"), for further information about when and by how much the University may increase its fees for future years.

View detailed information about tuition fees

Read more about additional fees in the course fact sheet

Other financial support

Find out more about other financial support available to UK and EU students

Living costs / accommodation

The University of Hertfordshire offers a great choice of student accommodation, on campus or nearby in the local area, to suit every student budget.