BA (Hons) Business and Marketing
Key information
Study abroad option
Entry requirements

| UCAS points | A Level | BTEC |
| --- | --- | --- |
| 112 - 120 | BBC - BBB | DMM - DDM |

Additional requirements

GCSE: Grade 4/C in English Language and Mathematics

All students from non-majority English speaking countries require proof of English language proficiency, equivalent to an overall IELTS score of 6.0 with a minimum of 5.5 in each band.

If you do not have the required IELTS or equivalent for direct entry on to your degree programme, our Pre-sessional English and International Foundation courses can help you to achieve this level.

For more details on the University of Hertfordshire's entry requirements, please visit our Undergraduate Entry Requirements page.

Find out more about International Entry Requirements.

The University of Hertfordshire is committed to welcoming students with a wide range of qualifications and levels of experience. The entry requirements listed on the course pages provide a guide to the minimum level of qualifications needed to study each course. However, we have a flexible approach to admissions and each application will be considered on an individual basis.

Professional accreditations

Chartered Institute of Marketing

One of four strategic University Chartered Institute of Marketing (CIM) partners in the UK and Commended study centre for successive years, providing access to additional marketing learning opportunities.

You are eligible to study for Chartered Institute of Marketing (CIM) qualifications both at university, and after you graduate.

Benefit from our strong commercial and professional relationships, such as with the CIM, including their regional Marketing club, and Annual Pitch competition.

Learn more about the Chartered Institute of Marketing

Sign up for alerts

Get access to personalised content, tailored towards your interests:

Information on your favourite courses
Tips to help you through the application process
Blogs, vlogs and advice from current students
Why choose this course?
Hertfordshire University is one of only four CIM strategic University UK partners
Direct correlation between studies and industry certifications
A practical, coursework-based degree, focused on real life challenges 
This inspiring course combines the best of business with the magic of marketing by integrating these two powerful disciplines to work together in successful organisations.
Even though it's important to understand theory well, what really matters is how it can be applied in the real world.  Get the information, tools, and resources you need to understand what successful marketing means for modern businesses of all sizes. 
As a CIM Strategic Partner, the regional CIM Marketing Club is free for all students at Hertfordshire Business School (HBS).
A caring and friendly university, we pride ourselves on our pastoral support with dedicated teams for student wellbeing, academic support and personal tutors nurturing your potential.   
HBS maintains strong relationships with professional bodies and business connections. Meet entrepreneurs–in–residence, business ambassadors and industry leaders at networking events or in guest lectures through our Business Academy.
If you have an entrepreneurial spirit, you are encouraged to enter the Flare annual competition.
Graduate with a wide range of employment options, whether you want to work agency side, in a marketing department, or in business but with a marketing focus.
Our Staff
Your course is guided by an enthusiastic, experienced, and competent team, helping you link theory to reality. We also collaborate with outside organisations to keep things current.
You also benefit from an academic support team, wellbeing team and personal tutor to help you adjust to the demands of university learning and living.  
What's the course about?
Get the game-changing expertise and insight you need to create, position, and grow a brand. Learn the principles of business and the core marketing expertise you need, a potent combination. 
Discover how successful companies handle key issues like sustainable development and business ethics, how they embrace technology and manage teams. 
Acquire specialist marketing skills including content creation, market research, consumer behaviour, branding and digital marketing with the marketing core in this course.
There is a direct connection between what you learn in class and certifications you can earn from organisations like Google, Hootsuite, Facebook, LinkedIn, and CIM.
Develop a host of valuable, sought-after professional skills such as communication, creativity, problem solving, collaboration and analysis to enhance your job prospects.
Teaching is interactive with role-play, presentations, industry speakers as well as access to industry resources such as podcasts and videos.
We actively support you in boosting your CV through industry placement, study abroad or internships (including the latest online bite-sized digital experiences).    
Above all, you are mentored and supported to aim high and achieve future personal and professional success.  
One placement student, Aisling Whelan, commented on their enhanced skills:
"BearingNet is the leading online Bearing and Power Transmission distributor Network. They aim to give their members the ability to trade internationally with access to access over 13 million lines of inventory and to make better informed decisions through innovation with a network of likeminded people. Through a range of marketing tasks, including the creation of external campaigns, the design of two industry magazines and the promotion of virtual events, I have furthered my creative and technical skills. I am so grateful to have secured a graduate role, and I am excited to continue working for such a fantastic company" 
Where you'll study
Your learning experience will happen on our modern de Havilland campus, with self-study materials to support you from our virtual learning platform, StudyNet.
Hertfordshire Business School is located within a large University campus, at our de Havilland site. You'll be sharing this campus with others studying business, law, sports, education, and the humanities, as well as the Sports Village, which features a gym, swimming pool, coffee shop, and climbing wall and our Enterprise Hub.
There are dining options, a bar, and a recreational space on campus where you can shoot some pool or play video games. The Enterprise Hub is a vibrant destination where local firms and students can work and learn in comfort. In addition to open study spaces, our Learning Resources Centre also features private study rooms, and is open 24/7 allowing you to study around your schedule.
The student union bar and additional facilities are only a 20-minute walk or short bus ride away at our second campus. Student housing is available at both campuses.
What will I study?
The theory is just the beginning of your education. You get to use what you learn in real-life situations, work with local businesses. Teamwork activities are a big part of your learning, and you'll get to work on projects, give presentations, and figure out how to solve problems with other people.
In your first year, you get a broad base of marketing and business knowledge, including marketing principles, accounting, economics, and the global business environment 
In the second year, you deepen your critical and analytical skills in marketing as well as explore business ethics, project planning and cross-cultural management. 
In the final year, you develop your strategic thinking and get your teeth into marketing practise through your final project and modules such as global marketing and digital economy. 
There are also opportunities to further enrich your personal development through our GoHerts program, placements, internships, study-abroad and Future Success team event
Level 4

Level 5

Level 6

Study abroad

You can take a sandwich year abroad, making that decision in your second year. Studying at one of our international partners is a huge personal development opportunity and an amazing experience.

More companies are now working internationally, the experience of living in another country will make a great impression on future employers.

With over 100 partners in 40 countries, the world really is your oyster! Our dedicated study abroad office advises you on your options, to help you make the most of this opportunity.

If you study abroad between your second and third year of study, you'll pay no tuition fee, either to the partner university or us.

Find out more about Study abroad opportunities 

Please note Erasmus+ funding is only available until May 2023. For students starting their course in September 2022 and wishing to study abroad in 2023-24 or 2024-25, please refer to the Turing Scheme.

Work placement

At the end of your second year, you have the option to experience a year of working life with a placement, or a shorter internship, a huge CV booster! 

Professional work experience is the biggest contributor to your future employability.  It allows you to put your knowledge into action, while learning how a business operates and making some handy professional connections. 

For those wishing to finish within the 3-years, we help you find other opportunities to enhance your CV such as employer competitions, insight days, digital programmes, volunteering, student leadership roles, and achievement awards. 

Students on the programme have recently had the opportunity to work at Disney, IBM, Porsche, Toyota, Body Shop, and Hugo Boss. 

Quote from placement student Miss Nkosi "My marketing internship at Amazon Business was a stimulating start to my career. Since Amazon's corporate culture empowers employees, I had a hands-on exciting experience with the right to question decisions I disagreed with, for the greatest good of the customers. From working on campaigns like: Black Friday, Prime Day, Back to School etc., to report writing and collaborating with teams in different countries like: France, Germany, USA, Spain etc., to spearheading projects like the creation of the new Amazon Business category menu, aimed to improve customer experience, I gained very useful transferable skills during the course of my internship"  

Our dedicated HBS Future Success Team help you make the most of the experience, holding your hand from start to finish. You also get assistance with your CV, plus help preparing for interviews and presentations, at our ground-breaking mock Assessment Centre Experience.

What if I need support?

You will always find a friendly and supportive welcome in the Hertfordshire Business School (HSB). Our course and module tutors are here to guide you on your academic journey. To enhance your learning, we have a dedicated Centre for Academic Skills Enhancement (CASE), which provides both online and face to face academic skills guidance to all HBS students, enabling you to get the best grades possible. If you need further support and things don't go according to plan, our pastoral team are also here for you to help you get back on track.

Whether you stay in our ultramodern Halls of Residence or commute to the University you will be a valued member of an active student community and the wider HBS family.
'My time at the University of Hertfordshire has been life-changing through the life skills I have gained. I recognise the importance of independence, as well as having academic goals. I have grown in confidence and am enjoying my placement working as an Events Assistant at the University.'
Check out our student blogs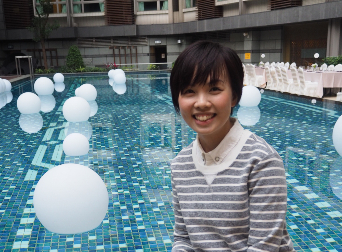 Alumni Stories
Wai Shan Cheng (Shanice)
Meet Wai Shan Cheng (Shanice) who has gained a wide portfolio of skills since graduating. She is currently a freelance copywriter and entrepreneur.
Read more stories
Find out more about this course
| | |
| --- | --- |
| Current job role | Marketing Director and Entrepreneur |
| Year of graduation | 2003 |
| Course of study | BA(Hons) Marketing |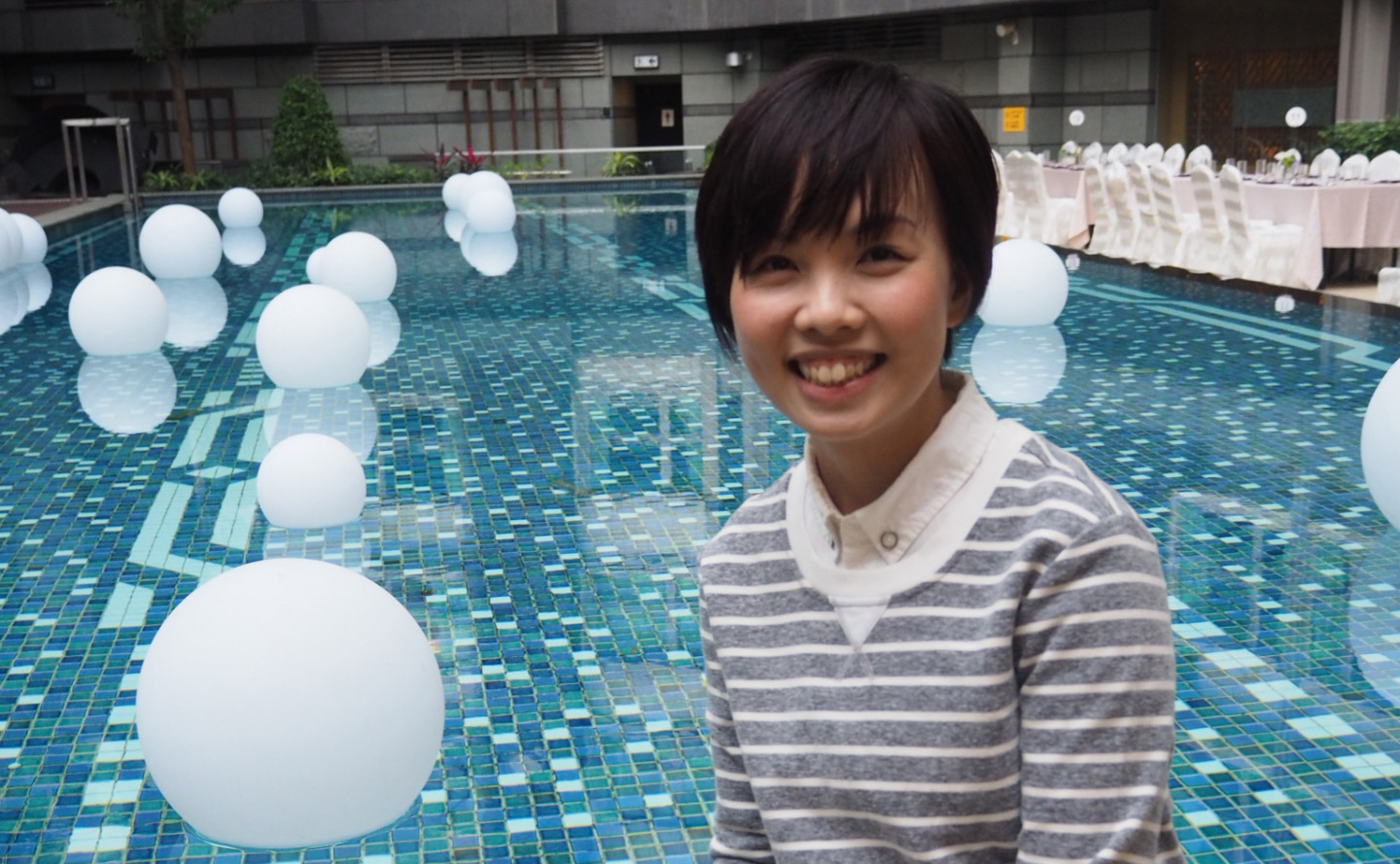 Path to success
Shanice feels that her degree from the University of Hertfordshire provided her with the key principles of marketing to put her on the path to success in her career. She feels the most useful element of the course was the experience of working with others to complete group projects, a skill she uses daily in her current business.
After graduating, Shanice gained experience as a Marketing Executive in the Neon Light Manufacturing Company. This role enabled her to build on her current skills as well as exposing her to other key skills like customer handling, product management and trade show knowledge. Shanice feels that gaining this direct marketing experience after graduation has been key to both her inspiration as an entrepreneur, and her career achievements. Following this role, she worked for a pay TV channel for eight years assisting with channel promotion and marketing services.
Entrepreneur
Shanice founded her company, Kiana Handcraft, in early 2015. She had originally started making handmade hair bows and bow ties during her spare time. However, she soon decided to roll out her products to a wider audience by launching an online shop on Shopify through which she markets and sells her products. Shanice is involved in all aspects of running the company – including monitoring the website, sourcing fabric and materials, accounting, order enquiries and distribution.
In addition to running Kiana Handcraft in her spare time, Shanice joined Panda Group at the start of 2015 as a freelance copywriter. The company offers a full service Brand Design & Marketing Agency. Current clients include Citibank, Disneyland, HSBC, Nielsen, Morgan Stanley and Cathay Pacific. Having proved herself indispensable, Shanice is now their permanent Marketing Director. The role includes seizing new business opportunities, producing cost-effective marketing strategies to clients, and providing detailed costings.
Future goals
In the future Shanice would like to focus on her focus business and work on collaborations: 'I have just started an exciting new collaboration with Kiana Handcraft and the Hong Kong Jockey Club for a crossover promotion with their Swarovski Brooch for Silver Purse Day. My long term goal is to get 5000 likes on Facebook and roll out Kiana Handcraft world-wide.'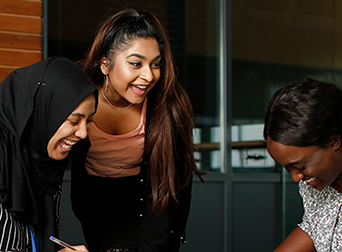 Alumni Stories
Francesca Francois
Meet Francesca Francois who has had a rich career since graduating. Francesca now works as a Marketing Manager.
Read more stories
Find out more about this course
University experience
Francesca had a good feeling when she walked around our campus. She visited us three times, just to make sure we were the right choice for her. We certainly were, as Francesca met her husband at Herts, and after twelve years together they married in 2017. She tells us that some of the friends she met at university, she couldn't live without.
Francesca enjoyed her studies and learnt a lot about working with different types of people. Having the opportunity to learn business, marketing and French within one degree allowed her to fully understand the career she would soon enter. The curriculum interested her, and she welcomed the relevancy of the modules, such as global marketing and corporate social responsibility. Her placement year gave her valuable experience which helped Francesca find employment when she graduated.
Career progression
Francesca has had a rich marketing career. Highlights include working as a marketing manager for Hamleys and her current role as a Europe marketing manager. Francesca says that the key to her successes have been believing in herself and continuously learning. In the future, Francesca would like to set up her own marketing and events company and hopes to offer internships to students at the University of Hertfordshire.
What's next for my career?

Studying business will make you an attractive candidate in today's competitive job market, particularly when combined with another subject.

The flexibility of this course leaves graduates in a position to take on various business roles within both the public and private sectors or to go on to run their own businesses. Our graduates have gone on to work at Amazon UK, Jaguar Land Rover, Hewlett Packard and the Royal Bank of Scotland.

View our Alumni profiles

Key staff

Lecturer Ariya Nithikulsak
A lecturer with a keen interest in social media-based marketing strategies as a tool to connect, communicate and collaborate with customers.
Find out more about Lecturer Ariya Nithikulsak

Lecturer Jessica Lau
A strategic brand storyteller with over 15 years of marketing experience. Thinks with data and creates with humanity when managing all aspects of marketing. A strong focus on exceeding objectives. 
Find out more about Lecturer Jessica Lau

Program Leader Mr Jimmy Pressly
An engaging, popular, and forward-thinking lecturer whose passion for marketing ensures his teaching is as engaging as his personality! A book contributor, Jimmy was also nominated for a Vice0Chancellors Awards as Teaching Staff member of the Year.
Find out more about Program Leader Mr Jimmy Pressly

Further information - includes assessment method

| Course fact sheets | |
| --- | --- |
| BA (Hons) Business and Marketing | Download |

| Programme specifications | |
| --- | --- |
| BA (Hons) Business and Marketing | Download |

Additional information

Sandwich placement or study abroad year

Optional

Applications open to international and EU students

Yes

Course length

Full Time, 3 Years
Sandwich, 4 Years

Location

University of Hertfordshire, Hatfield

How to apply?

Fees and funding