BA (Hons) Business and Human Resource Management
Entry requirements

| UCAS points | A Level | BTEC |
| --- | --- | --- |
| 112-120 | BBC-BCC | DMM-DDM |

Additional requirements

GCSE: Grade 4/C in English language and mathematics.

All students from non-majority English speaking countries require proof of English language proficiency, equivalent to an overall IELTS score of 6.0 with a minimum of 5.5 in each band.

If you do not have the required IELTS or equivalent for direct entry on to your degree programme, our Pre-sessional English and International Foundation courses can help you to achieve this level.

For more details on the University of Hertfordshire's entry requirements, please visit our Undergraduate Entry Requirements page.

Find out more about International Entry Requirements.

| UCAS points | A Level | BTEC | Access Course Tariff | IB Requirement |
| --- | --- | --- | --- | --- |
| 112 - 120 | BBC - BBB | DMM - DDM | 112 - 120 points | 112 - 120 points |

Additional requirements

GCSE: Grade 4/C in English language and Mathematics.

All students from non-majority English speaking countries require proof of English language proficiency, equivalent to an overall IELTS score of 6.0 with a minimum of 5.5 in each band.

If you do not have the required IELTS or equivalent for direct entry on to your degree programme, our Pre-sessional English and International Foundation courses can help you to achieve this level.

For more details on the University of Hertfordshire's entry requirements, please visit our Undergraduate Entry Requirements page.

Find out more about International Entry Requirements.

Professional accreditations

Chartered Institute of Personnel Development

Our BA (Hons) Business and Human Resource Management degree is accredited by the highly respected Chartered Institute of Personnel Development (CIPD). You can be confident it's giving you the high-quality skills today's employers are looking for.

Once you graduate, you can become an associate member of the CIPD, able to access its professional networks and resources.

Learn more about the Chartered Institute of Personnel Development

Sign up for Clearing support package

Exclusive content to help you through Clearing

Tips and info sent straight to your inbox
Clearing advice livestream
Subject campus tour
1-on-1 call with advisor
Downloadable university starter kit
Opportunity to have your first year society membership fee paid upon enrolment
Why choose this course?
The perfect course for a people person looking to succeed in business
Student satisfaction of 88% on learning opportunities (National Student Survey, 2022)
Eligible to apply for associate membership of CIPD on graduation
If you love people and enjoy solving problems, you'll thrive on this course discovering solutions to HR problems and managing organisational processes.
Integrate the study of people management as you learn key business disciplines such as finance, marketing, and strategy providing a fully rounded course.
Explore the delights and challenges of managing people, through fun, engaging and proactive materials studying the real impact of effective management in business. Discover why understanding the human side of business gives you a competitive advantage.
Develop a personal toolkit of HR and business knowledge and skills, backed up by practical experience. All taught by a range of experts and specialist practitioners.   
Define your own strategies for success, with a supportive team committed to helping you find your path, assisting you by providing several learning options, one-on-one tutoring, and other resources.
Recent National Student Survey (NSS) results were focused on how well organised the programme was, as well as how the lecturers listen to students resulting in high levels of engagement.
Hertfordshire Business School (HBS) maintains strong relationships with professional bodies and business connections. Meet entrepreneurs–in–residence, business ambassadors and industry leaders at networking events or in guest lectures through our Business Academy.
Our Staff
Your enthusiastic teaching team, many of whom have first-hand industry experience, will guide, and support you to develop practical skills and comprehensive knowledge. 
You also benefit from an academic support team, wellbeing team and personal tutor to help you adjust to the demands of university learning and living.  
What's the course about?
As a future HR professional, deepen your understanding of why people are the heart and soul of businesses. Explore hot topics such as employer brand, the importance of culture and how HR policies in areas such as redundancy, maternity leave and rewards support strategic decision making.
Learn what it takes to run a successful business in our modern and changing world, getting to the heart of challenges such as sustainability, leadership, innovation, and organisation psychology.
Engage in lively discussions, tackling controversial questions and reviewing the latest people problems facing businesses today. We live in a technological age and there are several specific digital modules ensuring you are equipped to capitalise on how technology impacts business and the people within them.  
Develop your professional skills, learning how to communicate, present and work with people, building your confidence and improving your CV. The course also offers flexibility, and you can move into one of our other business courses at the end of the first year.
We actively support you to go out on an industry placement, study abroad or do an internship (including the latest online bite-sized digital experiences) to help you find your direction and boost your CV to secure your first graduate role.
Where you'll study
Your learning experience will happen on our modern de Havilland campus, with self-study materials to support you from our virtual learning platform, StudyNet.
Hertfordshire Business School is located within a large University campus, at our de Havilland site. You'll be sharing this campus with others studying business, law, sports, education, and the humanities, as well as the Sports Village, which features a gym, swimming pool, coffee shop, and climbing wall and our Enterprise Hub.
There are dining options, a bar, and a recreational space on campus where you can shoot some pool or play video games. The Enterprise Hub is a vibrant destination where local firms and students can work and learn in comfort. In addition to open study spaces, our Learning Resources Centre also features private study rooms, and is open 24/7 allowing you to study around your schedule.
The student union bar and additional facilities are only a 20-minute walk or short bus ride away at our second campus. Student housing is available at both campuses.
What will I study?
There are four modules in each semester. Each module has a good mix of theoretical knowledge and useful, transferrable, skills.
In your first year, you'll study a range of foundational business modules including marketing, organisational behaviour, and technology as well as an introduction to Human Resources.
In your second year, delve deeper into HR, tackling important topics such as resourcing, performance, and reward.
In your final year, tackle topics such as leadership, ethics, and global HR management. You also undertake a business project, bringing all your learnings together in a real-world context.
There are also opportunities to further enrich your personal development through our GoHerts program, placements, internships, study-abroad and Future Success team events.
Level 4

Level 5

Level 6

Study abroad

You can take a sandwich year abroad, making that decision in your second year. Studying at one of our international partners is a huge personal development opportunity and an amazing experience.

More companies are now working internationally, the experience of living in another country will make a great impression on future employers.

With over 100 partners in 40 countries, the world really is your oyster! Our dedicated study abroad office advises you on your options, to help you make the most of this opportunity.

If you study abroad between your second and third year of study, you'll pay no tuition fee, either to the partner university or us.

Find out more about Study abroad opportunities 

Please note Erasmus+ funding is only available until May 2023. For students starting their course in September 2022 and wishing to study abroad in 2023-24 or 2024-25, please refer to the Turing Scheme.

Work placement

At the end of your second year, you have the option to experience a year of working life with a placement, or a shorter internship, a huge CV booster!  

Professional work experience is the biggest contributor to your future employability.  It allows you to put your knowledge into action, while learning how a business operates and making some handy professional connections.  

For those wishing to finish within the 3-years, we help you find other opportunities to enhance your CV such as employer competitions, insight days, digital programmes, volunteering, student leadership roles, and achievement awards.  

Students have enjoyed placements at a wide range of companies, including Amazon, Morgan Stanley, Nestlé, John Sisk & Son. Eisai and SAP(UK)Ltd.

Our dedicated HBS Future Success Team help you make the most of the experience, holding your hand from start to finish. You also get assistance with your CV, plus help preparing for interviews and presentations, at our ground-breaking mock Assessment Centre Experience.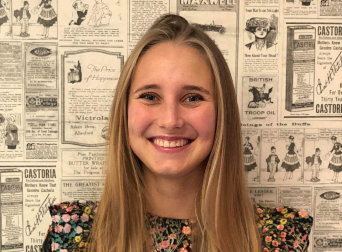 Alumni Stories
Elizaveta Zaskalko
Meet Elizaveta Zaskalko, who has explored the tourism industry and shared her passion for travel. She works at Expedia Inc as an Account Manager.
Read more stories
Find out more about this course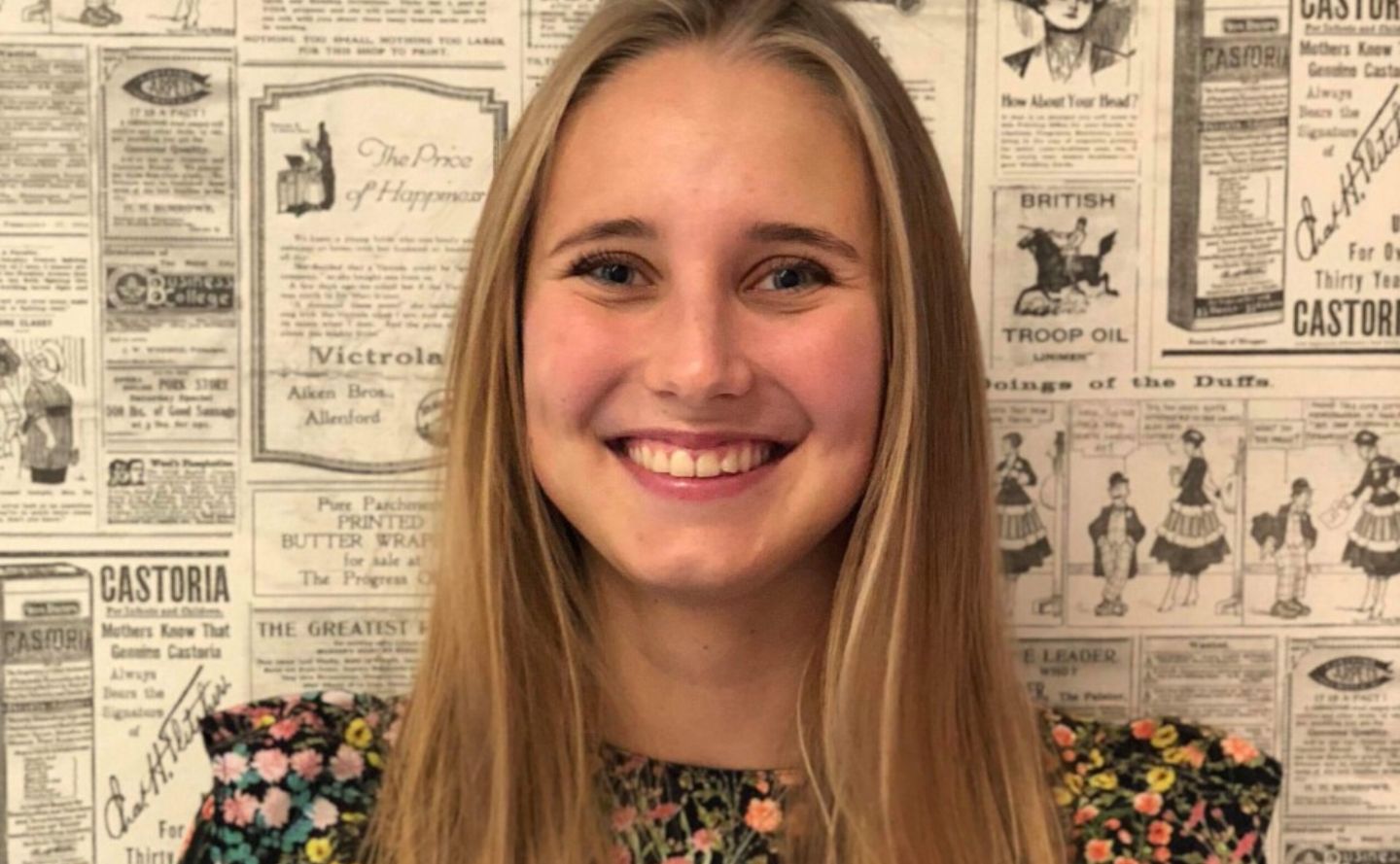 A passion for travel
Elizaveta always had a passion for tourism and knew her career would be within the industry. She works at Expedia Inc as an Account Manager and is responsible for the brand's relationships with Marriott, Hilton, and other chains in Europe, the Middle East, and Africa.
Studying at the University gave her a vast knowledge of the tourism industry and prepared her for entering the sector. Tourism is a diverse and global industry, with many career opportunities for new graduates.
She says, 'When I started my studies, I knew that I wanted to work in the tourism industry but had no idea which part of it. As I progressed, I learned about so many different branches of the industry and it really helped me to narrow it down to the one I actually really enjoyed.'
Strong employment links
'The best thing about my course is that it prepared us for the working world. The programme had a huge focus on employability, which I think was incredibly useful. Coming out of university I knew where I wanted to go, what I wanted to do and how to achieve it.'
The employment focus and links to industry embedded into Elizaveta's degree are what persuaded her to study at Herts. Our courses are designed to give students great opportunities, prepare them for professional life and provide them with direct access to their chosen profession through expert teaching and tangible industry connections.
Elizaveta says, 'An important factor for me choosing to study at the University was being able to do an industry placement year, as it's very hard to get a job without work experience nowadays. My placement year was very challenging but it was one of the most useful experiences I have had so far.'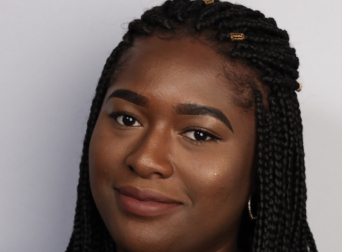 Alumni Stories
Abies Iriowen
Meet Abies Iriowen who has applied her degree to improve diversity and equality in businesses. She currently works as a Diversity & Inclusion Coordinator at Goldman Sachs
Read more stories
Find out more about this course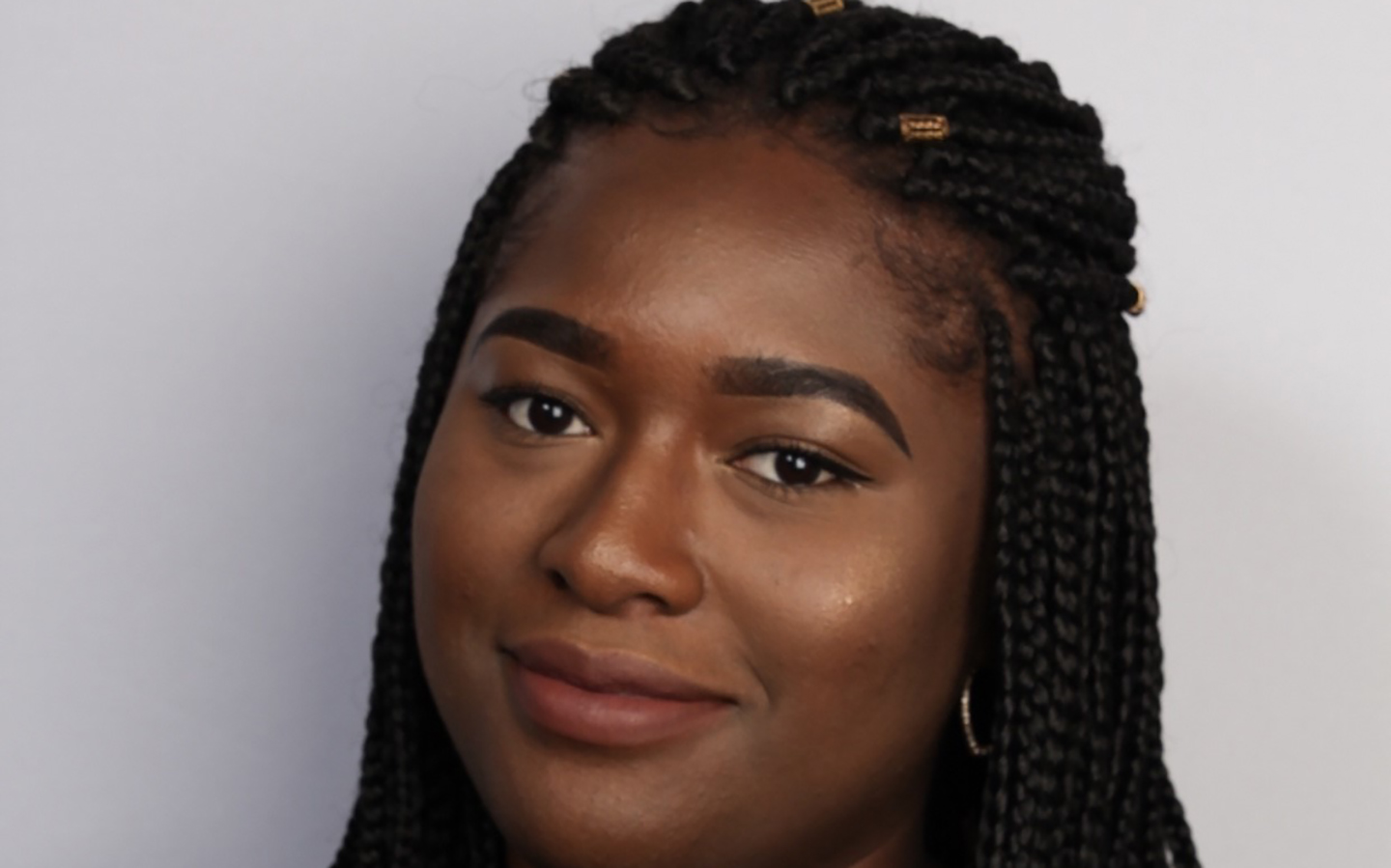 University experience
Abies has fond memories of her time at the University of Hertfordshire and is grateful for all of the opportunities she had within and outside of her studies.
She stresses the importance of joining societies, going on trips and taking advantage of tutors. She says, that her studies gave her 'the push to get practical work experience as they taught me great organisation skills and how to work well in a team.'
As part of her degree, Abies secured a placement at FDM group who then asked her to come back after she graduated. 'I got to this point in my career by getting as much work experience as possible. I completed two summer internships before securing my placement.'.
Current career and future
As a Diversity and Inclusion Coordinator at Goldman Sachs, her role involves 'managing school engagement programmes across the UK, supporting external conversations and diversity and inclusion, and delivering all Diversity and Inclusion Events across the country.'
In the future, she hopes to work her way up in an organisation to promote and support inclusive working environments.
I got to this point in my career by getting as much work experience as possible. I completed two summer internships before securing my placement.
What's next for my career?

Our business and human resources graduates often go into HRM graduate schemes, consultancy or HR related positions in the private, public or not-for-profit sectors. Whichever path you choose, you'll have a sound knowledge of HRM and business management, as well as the transferable skills employers need.

Our BA Business and Human Resource Management is accredited by the Chartered Institute of Personnel and Development (CIPD), so you'll become an associate member when you graduate. The CIPD is a highly respected body in HR, so this is a real advantage.

You can also stay on at Hertfordshire and study at the postgraduate level. We offer an MA Human Resource Management which can help you develop even more advanced expertise.

Our graduates have gone on to roles such as HR administrator, HR graduate trainee, HR manager and personnel officer with companies including Arcadia, Europcar, Marks and Spencer and Royal Mail. The course also gives you the skills to work in industrial relations, equal opportunities, training and development, and general management. Around 95% of our graduates have gone on to work or further study within six months of finishing this course. Students also consider an MA Human Resource Management upon starting their career.

View our Alumni profiles

Key staff

Senior Lecturer Akua Owusu Nyantakyiwaa
possesses a wealth of Higher Education teaching experience and is an experienced researcher. She has a keen interest in social inclusion, diversity, organisational behaviour and the impact of policies and practices on employees' work.
Find out more about Senior Lecturer Akua Owusu Nyantakyiwaa

Programme leader Elizabeth Babafemi
A Doctor of Philosophy, Elizabeth has a keen interest in Female Leadership. She is a business focused and qualified HR professional, coach and organisational development expert. Her commercial track record includes working as an HR Director.
Find out more about Programme leader Elizabeth Babafemi

Senior Lecturer Raphael Oseghale
Senior Lecturer in Management Leadership and Organisation. His research interests centre on applying technology to address problems in key aspects of human resource management such as wellbeing, diversity, and environmental management.
Find out more about Senior Lecturer Raphael Oseghale

Further information - includes assessment method

| Course fact sheets | |
| --- | --- |
| BA (Hons) Business and Human Resource Management | Download |

| Programme specifications | |
| --- | --- |
| BA (Hons) Business and Human Resource Management | Download |

Additional information

Sandwich placement or study abroad year

Optional

Applications open to international and EU students

Yes

Course length

Full Time, 3 Years
Part Time, 6 Years
Sandwich, 4 Years

Location

University of Hertfordshire, Hatfield

How to apply?

Fees and funding

Fees 2023

UK Students

Full time

£9250 for the 2023/2024 academic year

Part time

£1155 per 15 credits for the 2023/2024 academic year

EU Students

Full time

£14750 for the 2023/2024 academic year

Part time

£1845 per 15 credits for the 2023/2024 academic year

International Students

Full time

£14750 for the 2023/2024 academic year

Part time

£1845 per 15 credits for the 2023/2024 academic year

*Tuition fees are charged annually. The fees quoted above are for the specified year(s) only. Fees may be higher in future years, for both new and continuing students. Please see the University's Fees and Finance Policy (and in particular the section headed "When tuition fees change"), for further information about when and by how much the University may increase its fees for future years.

View detailed information about tuition fees

Read more about additional fees in the course fact sheet

Other financial support

Find out more about other financial support available to UK and EU students

Living costs / accommodation

The University of Hertfordshire offers a great choice of student accommodation, on campus or nearby in the local area, to suit every student budget.