BA (Hons) 2D Digital Animation
Entry requirements

| UCAS points | A Level | BTEC |
| --- | --- | --- |
| 112-120 | BBC-BBB - An art and design or creative subject which involves drawing | DMM-DDM - In art and design, games art, animation or creative media production. |

Additional requirements

GCSE: Grade 4/C in English language and 4/C mathematics

Access course tariff: Diploma with 45 credits at merit.

All students from non-majority English-speaking countries require proof of English language proficiency, equivalent to an overall IELTS score of 6.0 with a minimum of 5.5 in each band.

If you do not have the required IELTS or equivalent for direct entry on to your degree programme, our Pre-sessional English and International Foundation courses can help you to achieve this level.

For more details on the University of Hertfordshire's entry requirements, please visit our Undergraduate Entry Requirements page.

Find out more about International Entry Requirements.

The University of Hertfordshire is committed to welcoming students with a wide range of qualifications and levels of experience. The entry requirements listed on the course pages provide a guide to the minimum level of qualifications needed to study each course. However, we have a flexible approach to admissions and each application will be considered on an individual basis.

Professional accreditations

The digital animation programme is accredited by The Rookies, SideFX and CILECT.

Sign up for alerts

Get access to personalised content, tailored towards your interests:

Information on your favourite courses
Tips to help you through the application process
Blogs, vlogs and advice from current students
Why choose this course?
no. 1 in the UK for Animation and Game Design (2023 Guardian League Table)
Work on simulated real-world briefs & build an impressive portfolio
Learn traditional animation techniques & apply to today's industry
You want to join the No.1 Animation School in the UK and Europe (and No.3 in the World) as acclaimed by The Rookies Awards 2020.
Described by the Rookies as an 'innovative and enterprising university' our students regularly achieve critical acclaim for their work. Our award-winning 2D animation course produces outstanding graduates, renowned for their creativity, technical skills and employment potential. Our digital animation programme as a whole, is accredited by The Rookies, SideFX and CILECT. This means, you'll be joining a department that's gained international recognition for training the animators of the future. Learn more about our Rookies ranking and view examples of our student work. Our facilities will also help you to thrive. You'll have access to dedicated PC labs, kitted out with everything you need to bring your creations to life. The Learning Resource Centre contains clones of our animation labs (software and hardware) so if you want to continue your animation studies late at night or during the weekend you can. Plus, you can use our motion capture suite, digital photography and filmmaking equipment to work on your own projects. Kickstart your future by graduating from an internationally renowned animation school.
It's time to take your talent and imagination to the next level
You want to produce stunning animations and discover your unique style. You want to immerse yourself in character design, motion graphics and interactive storytelling. You dream of creating the illusion of movement and you have a sketch book full of ideas. Now's the time to master your dreams. We'll teach you all aspects of digital animation development and the production process. You'll develop specialised skills in storyboarding, keyframing and colouring. You'll spend time mastering digital puppet animation, motion graphics and 2D game design. Extend your knowledge of traditional animation techniques and apply them to today's digital world. You'll produce ambitious work showing an expert understanding of technique, software proficiency and high production values. Your wide skillset will be in high demand, allowing you to move between companies and adapt to the varied demands of the industry. This is your chance to be creative. To tell that story. This is your chance be you.
You want to join an exciting animation community
You want to train under the guidance of experienced animators. To learn from artists and authors in the comics, film and games industries who've worked on projects including The Hobbit, Tintin, Tom & Jerry and The Avengers. We'll share our experience and unique insight into the animation industry so you can develop your skills with confidence. You'll have the opportunity to work on live projects to gain a working knowledge of the industry and begin to build a network of industry contacts. When you graduate, we'll invite you to join our active alumni community, many of whom have senior positions in the animation industry.
What's the course about?
We deliver a mix of teaching methods, from project work to software and art-based workshops and lectures. You'll be assessed on group and individual project work. We'll ask you to submit portfolio submissions, sketches, storyboards, 2D animations and presentations. Plus, you'll develop your analytical thinking, critical curiosity and easy writing skills.
In your first year, you'll benefit from common modules within the wider animation programme, gaining valuable knowledge of the digital media industry. You'll study alongside peers on comics and concept art, games, 3D animation and visual effects, expanding your network from day one. We'll teach you the fundamental principles of 2D animation. You'll spend time storyboarding and perfecting your technique. Together we'll explore digital illustration techniques. You'll practice life drawing, designing characters and environments. You'll research animation and film history to bring cultural context to your craft. At the end of this year you'll have the choice to switch to a different animation degree course if your passion has led you in a new direction.
In your second year, you'll develop your individual and illustrative style. You'll take part in acting workshops to gain an insight into how characters move and display emotions. You'll apply this knowledge to your animations, creating believable characters and sequences of movement. You'll work on simulated real-world briefs, exploring motion graphics, idents and interactive media. You'll also create your first short film. The best will be invited to be screened in our Animation Exposé show at the end of the year. View the show's live stream from 2020. The best will be invited to be screened in our Animation Exposé show at the end of the year. Plus, we'll encourage you to enter your work into international competitions like The Rookies.
In your third year, you'll write your dissertation on an area of popular culture, linked to 2D animation, that fascinates you. Plus, you'll immerse yourself in an ambitious final film project. Be authentic. Be brave. You'll take your own concept through all stages of production, showing excellent project management and leadership qualities. Your animated short film will showcase your talent and be screened in our Animation Exposé show. You can enter it for awards judged by a panel of industry experts. Previous judging panels have included companies such as Blue Zoo, Blink Ink, Golden Wolf, The Animation Guys and Slurpy. Plus, we'll encourage you to enter your work into The Rookies and other international competitions. When you graduate, you'll have an impressive showreel and website to launch your career to prove yourself to be an animator of tomorrow.
Your main campus is College Lane 
This is where the creative arts, science and health-related subjects are based. This means you'll share the campus with future nurses, scientists, artists and more. You can use the common rooms to relax with friends, work out in the 24-hour gym or have a drink in our on-campus pub or cafes. We also have restaurants for you to eat in or grab something on the go. Our Learning Resources Centres are open 24/7, which means you can study whenever suits you best. Want to pop over to the other campus? You can take the free shuttle bus or walk there in just 15 minutes.   
What will I study?
Degree programmes are structured into levels, 4, 5 and 6. These correspond to your first, second and third/final year of study. Below you can see what modules you'll be studying in each.  
Phil is amazing, he's always asking me for work so he can provide feedback.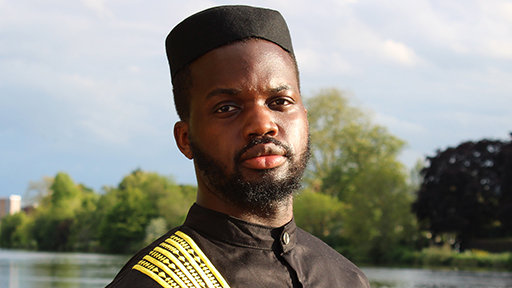 Alumni Stories
Hamid Ibrahim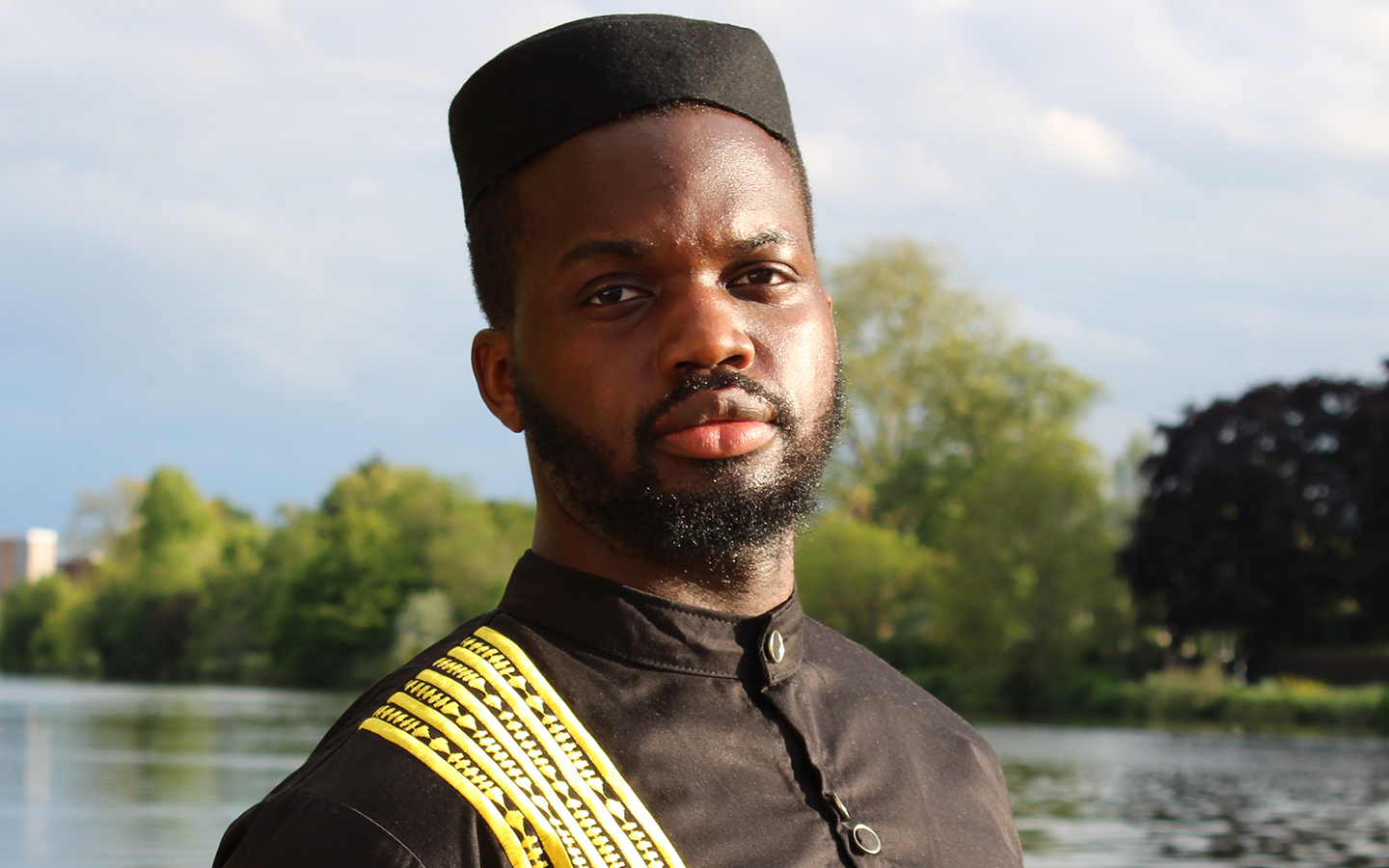 Career Success
Ugandan-born Hamid Ibrahim chose to pursue his life-long passion for creativity by studying Digital Animation at Herts. After graduating in 2017, Hamid joined the visual effects studio Moving Picture Company, where he worked on feature films such as the live-action remake of the Lion King in 2019. Alongside this, in 2017 he also co-founded his entertainment company, Kugali Media, before pursuing it full-time. Kugali tells stories inspired by African culture, through art, comic books, and augmented reality.
In 2020, Walt Disney Animation Studios announced that it was to join forces with Hamid Ibrahim, and his entertainment company Kugali, to create an original African sci-fi series for Disney+. In what was the first of its kind collaboration for Disney Animation, the series, titled Iwájú, explores the themes of class, innocence, and challenging the status quo.
Hamid says, 'I still remember watching the Lion King (1994) as a kid when I was growing up. Hearing them speaking Swahili, a language that I speak myself, in a big-picture animation like that was inspiring. From that moment on I knew what I wanted to do; it was my dream to share the stories of my people with the world.'
Herts Learning
'The skills I learned at the University of Hertfordshire were vital to my career. My course gave me a solid foundation where I was taught how to create beautiful animations and visual effects, learning from tutors who themselves had worked on big Hollywood blockbusters.'
Looking to the future of his professional life, he says, 'I'm excited about Kugali's collaboration with Disney and I'm looking forward to building the world of Iwájú.'
The skills I learnt at the University of Hertfordshire were vital to my career. My course gave me a solid foundation where I was taught how to create beautiful animations and visuals effects, learning from tutors who themselves had worked on big Hollywood blockbusters.
What's next for my career?

The digital animation programme prepares you for a range of careers within the industry. These include 2D animator, concept artist, 3D animator, 3D generalist, FX technical director, compositor, environment artist, character artist and a huge variety of roles in between. Our graduates have gone on to work at Blue Zoo to animate cartoon series, Sony to work as concept artists and to Golden Wolf and The Animation Guys to produce 2D animated commercials and advertising.

View our Alumni profiles

Key staff

Further information - includes assessment method

| Course fact sheets | |
| --- | --- |
| BA (Hons) (SW) 2D Digital Animation with Study Abroad | Download |

| Programme specifications | |
| --- | --- |
| BA (Hons) Digital Animation | Download |

Additional information

Sandwich placement or study abroad year

Optional

Applications open to international and EU students

Yes

Course length

Full Time, 3 Years
Sandwich, 4 Years

Location

University of Hertfordshire, Hatfield

How to apply?

Interview

Applicants apply via UCAS or through the International Admissions Office and are then processed by the admissions department based on their current and predicted qualifications. Those selected will be offered an interview and asked to submit online portfolios for review

If you are invited to interview, during the interview you'll need to talk through the contents of your online portfolio of artwork. Please see below for guidance regarding artwork selection. You'll then have a one to one interview with a member of staff on campus. Successful applicants are offered a place on the course.

Fees and funding