BEng (Hons) Automotive Engineering with Motorsport
Entry requirements

| UCAS Points | A Level | BTEC | Access Course Tariff |
| --- | --- | --- | --- |
| 112-120 | BBC-BBB - maths and either physics or technology or engineering based subjects, excluding general studies/critical thinking | DMM-DDM - Extended diploma in engineering (DMM ) to include distinction in further maths | Engineering diploma with 30 Level 3 credits at distinction to include maths or science or principles units. the remaining 15 L3 credits must be at merit. |

Additional requirements

GCSE: Grade 4/C in English Language and 4/C in Mathematics.

All students from non-majority English speaking countries require proof of English language proficiency, equivalent to an overall IELTS score of 6.0 with a minimum of 5.5 in each band.

If you do not have the required IELTS or equivalent for direct entry on to your degree programme, our Pre-sessional English and International Foundation courses can help you to achieve this level.

For more details on the University of Hertfordshire's entry requirements, please visit our Undergraduate Entry Requirements page.

Find out more about International Entry Requirements.

| UCAS Points | A Level | BTEC | Access Course Tariff | IB requirement |
| --- | --- | --- | --- | --- |
| 112-120 | BBC-BBB - maths and either physics or technology or engineering based subjects, excluding general studies/critical thinking | DMM-DDM - Extended diploma in engineering (DMM ) to include distinction in further maths | Engineering diploma with 30 Level 3 credits at distinction to include maths or science or principles units. the remaining 15 L3 credits must be at merit | 112-120 points from a minimum of two HL subjects at grade 4 or above to include HL Maths and Physics |

Additional requirements

GCSE: Grade 4/C in English Language and 4/C in Mathematics.

All students from non-majority English speaking countries require proof of English language proficiency, equivalent to an overall IELTS score of 6.0 with a minimum of 5.5 in each band.

If you do not have the required IELTS or equivalent for direct entry on to your degree programme, our Pre-sessional English and International Foundation courses can help you to achieve this level.

For more details on the University of Hertfordshire's entry requirements, please visit our Undergraduate Entry Requirements page.

Find out more about International Entry Requirements.

Professional accreditations

As specified in the programme documentation, the BEng (Hons) Automotive Engineering with Motorsport course is accredited by RAeS and IMechE. As part of its regular periodic review process, the University recently conducted a thorough evaluation and update of the programme. Furthermore, the programme has received accreditation from the IMechE, confirming its alignment with the requirements necessary to attain Chartered Engineer (CEng) registration. This accreditation is applicable to the cohort intakes from 2023 up to, and including, 2025.

Sign up for Clearing support package

Exclusive content to help you through Clearing

Tips and info sent straight to your inbox
Clearing advice livestream
Subject campus tour
1-on-1 call with advisor
Downloadable university starter kit
Opportunity to have your first year society membership fee paid upon enrolment
Why choose this course?
Study at one of the largest engineering schools in the UK
Fine tune your designs, using our Cruden F1 race simulator
Use our rolling road dynamometer, one of only a few in the UK
This BEng Honours in Automotive Engineering with Motorsport will give you the opportunity for hands-on motorsport from your first year onwards, if you wish by getting involved in the design, build and racing of a single-seater race car in the UK Formula Student Competition;
Your studies will reflect the latest thinking in the industry as the School is supported by a Motor Industry Advisory Panel which includes representatives from many well-known automotive companies;
Our MEng Automotive Engineering with Motorsport students have previously completed work placement years at companies including: McLaren Automotive, Mercedes-Benz Grand Priz Limited and Mercedes AMG High Performance Powertrains;
Your MEng studies involve an extra year and will provide you with a broader and deeper understanding of the subject
Recent Automotive Engineering graduates have gone on to work at organisations including: Williams Grand Prix Engineering, McLaren Racing Limited, and Renault Sport.
We are members of the CDIO Initiative (Conceive Design Implement Operate), a worldwide network of academic professionals, industry representatives and engineering leaders who have a passion for engineering education and engineering leadership. The CDIO framework has been embedded into our undergraduate degree programme, ensuring you'll put into practice what you learn through "Design and Build" projects during your studies.
What's the course about?
Motorsport's not just exciting entertainment, but also an important part of automotive development. It challenges engineers to be innovative in using the latest technologies to design high-performance vehicles. You'll find most modules on this course are common with those on our general automotive engineering degree. However, you'll also learn about aerodynamics of high- speed vehicles and high-performance engine design, testing and mapping. One of the big highlights is to get involved in designing, building and racing a Student Formula car. This course is accredited by the Institution of Mechanical Engineers and is the first step towards chartered engineer status.
Your main campus is College Lane 
This is where the creative arts, science and health-related subjects are based. This means you'll share the campus with future nurses, scientists, artists and more. You can use the common rooms to relax with friends, work out in the 24-hour gym or have a drink in our on-campus pub or cafes. We also have restaurants for you to eat in or grab something on the go. Our Learning Resources Centres are open 24/7, which means you can study whenever suits you best. Want to pop over to the other campus? You can take the free shuttle bus or walk there in just 15 minutes.   
New School of Physics, Engineering and Computer Science building opening in 2024
Learn in our brand-new building, where you'll experience a range of experiential learning zones. You will have access to modelling, simulation and research labs, our Merlin Flight Simulator and automotive workshop (complete with electric vehicle facility), wind tunnel, welding bay and controls testing suite.
You will also benefit from a Success and Skills Support Unit, which is aimed at helping you build your employability and academic skills. Plus, have access to industry mentors who will provide you with pastoral support, vocational guidance, and career progression opportunities.
The new building will also provide space to collaborate, with plenty of workshops, social and meeting spaces available. Even better, the building has been designed with the University's net zero carbon target in mind, and forms part of our plan to replace or upgrade older sites that are energy inefficient.
What will I study?
The School has a reputation for innovation in teaching and learning with most modules delivered through a combination of traditional face to face teaching and distance learning through the university's StudyNet web based facility. StudyNet allows students to access electronic learning resources, electronic discussion with staff and other students, and, for some modules, submit coursework 24/7 from anywhere in the world!

With a heavy emphasis on Computer Aided Engineering, the school has a policy of using industrial standard software wherever possible. The school also operate an open access laboratory policy of when possible students doing experiments in their own time.
What you will learn
You will learn about the aerodynamics of high-speed vehicles, high-performance engine design testing and mapping, engine mapping, suspension, tyres and road holding. There is also the opportunity to be involved with the Class 200 Formula Student car, where you will work on developing the previous year's Formula Student entry. In the following year of your course you will develop the specialist skills and knowledge of a motorsport engineer and you may choose to represent the University as a member of the Formula Student team.
First Year
You will study motorsport and automotive technology, engineering mathematics, engineering applications of mathematics, materials and electrical science, mechanical science, introduction to manufacturing technology, introduction to design, and fluid mechanics and thermodynamics.
Second Year
You will study dynamics, thermofluid mechanics, further engineering mathematics, computer-aided engineering (CAE), structural mechanics, automotive electronics and control systems, motorsport design and project management, and product development.
Third Year
You have the option of taking an integrated one-year professional placement.
Final Year (3rd or 4th)
You will study vehicle engineering design, vibration, noise and vehicle dynamics, vehicle structural analysis and manufacture, motorsport engineering, mechanics and properties of materials, aerodynamics and engine design for motorsport, and an individual major project.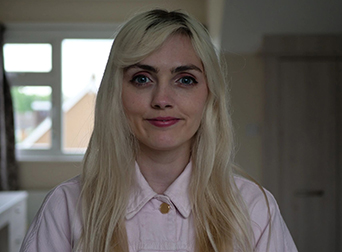 Alumni Stories
Kim Everitt
Meet Kim Everitt, an automotive engineer who won the 2021 Flare Social Impact award. Kim is a budding entrepreneur who wants to improve the lives of families with children who have special educational needs and disabilities (SEND).
Read more stories
BEng (Hons) Automotive Engineering with Motorsport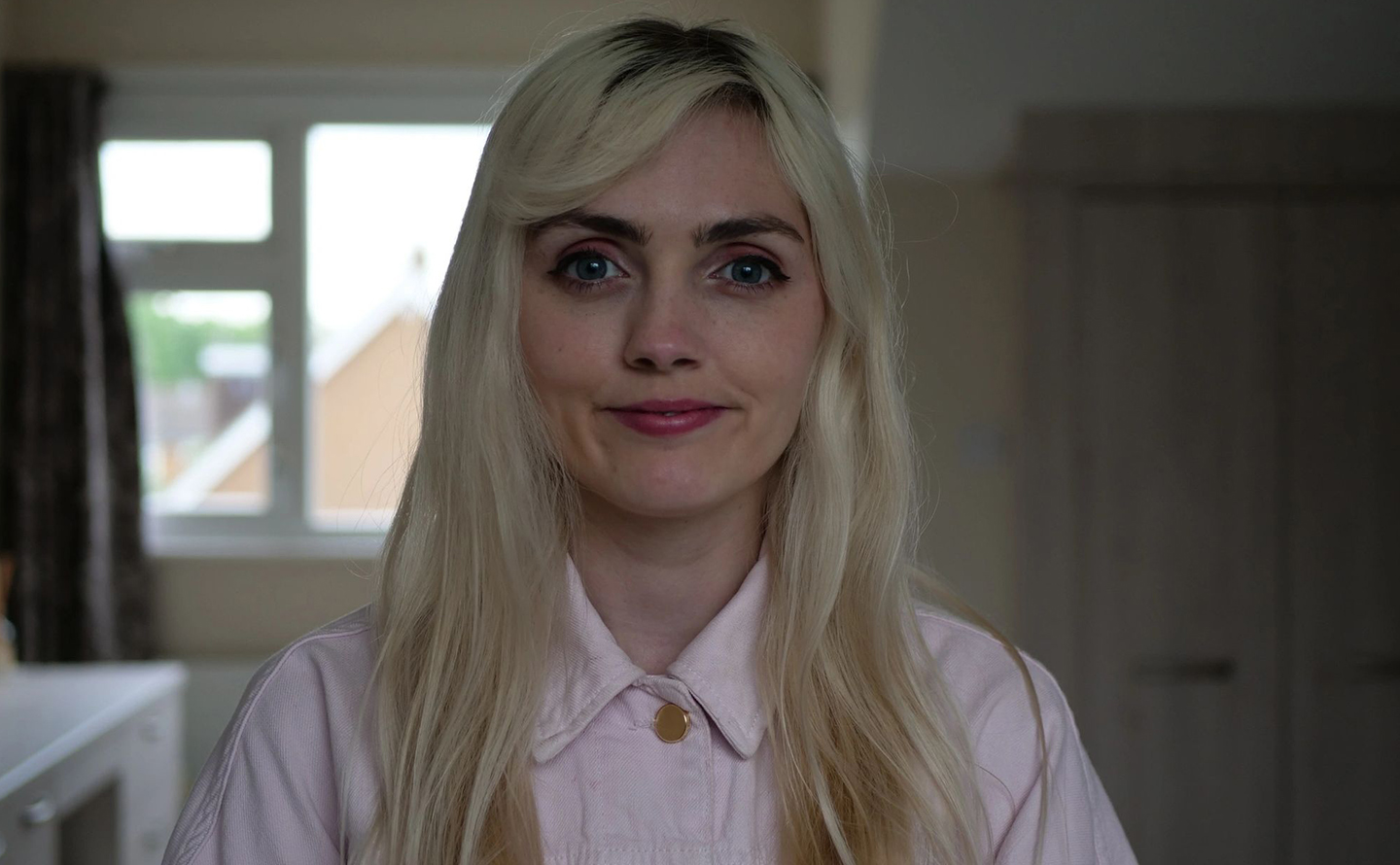 The inspiration behind SENDplan
Kim's winning business, SENDplan, is a special education needs and disability support service, that helps parents with their children's development outside of school by finding answers to their questions and offering structured support with information and resources.
The University's Flare awards give budding students and alumni entrepreneurial support and training to bring their business ideas to life. Kim won the 2021 Flare award for social impact, which is designed to support a business that is ethical and socially impactful, with the aim of improving the world we live in.
Kim's business inspiration grew from volunteering. She says, 'Over the years I have worked with my mother whose long-term career has covered a variety of SEND educational opportunities and I got involved as a volunteer with playschemes and other activities. I felt inspired by the families I worked with and wanted to find a way that I could help. The pandemic taught me to make the most of every moment, and as the restrictions started to ease, I decided to go for the opportunity in setting up the idea for my business.'
Upskilling with Flare
Kim really enjoyed taking part in the Flare competition and said, 'Completing my business model allowed me to really push myself and see the validity of my idea and how it could all come to fruition. The business advisors on hand were excellent and encouraging. The support sessions provided information that enabled me to upskill my business knowledge and offered insight into each competition stage. The opportunity to practice my pitch in advance really helped with my confidence in going into the pitching stage of the competition too.'
The day job - a sustainable engineer
Kim's day job is an engineer with Ballard Motive Solutions. 'I am a Test and Development Engineer, where my key duties so far have been to create test procedures and plan vehicle level testing. I am building on my knowledge of Hydrogen Fuel Cell technology as well as learning more about high voltage systems and new areas. Already I have supported testing a Hydrogen Fuel Cell RCV on track at HORIBA-MIRA, UK which was a fantastic way to get familiar with Hydrogen vehicles at the start of my career at Ballard Motive Solutions.
'I have always been fascinated by the evolution of technology and the potential of alternative fuels. My first interaction with sustainable technology was when I attended the Formula E testing event for fans in August, 2016 at Donington Park Circuit. This was inspiring, and encouraged me to learn about vehicle networks, software and controls systems. Throughout my career I have enjoyed testing a variety of vehicle platforms, and when I saw the opportunity to utilize my existing knowledge and develop it for sustainable applications - I had to apply. Working at Ballard Motive Solutions there are opportunities to work with the latest technology, contribute to the greater community and focus on professional development'
Supported to succeed
Kim had a great student experience at Herts, she says, 'What I learnt as a student has provided the foundations for my career and I will always be grateful for the University's support throughout my studies. It's because of this support that I felt confident and comfortable enough to enter the Flare competition as a graduate and challenge myself to make SENDplan a reality.'
'My favourite memory from my time at Herts is from my final year of study during the Shell Eco-marathon projects where I was able to push myself as an engineer. This is where I started to believe in my ability and see results from my work, and my friends taught me to embrace the notion that anyone can achieve anything they want to if they work hard and believe.'
'I enjoyed many aspects of my studies, I developed skills in mechanical engineering all throughout and have fond memories of studying engineering mathematics with Kuldeep Singh as my Lecturer. Studying Automotive Engineering at Herts provided me with the freedom to research into areas that I was interested in, whilst also developing the skill set to adapt to a variety of upcoming and existing technologies. Since I have graduated I have continued this approach by acting on ideas and seeking out opportunities to learn.'
Extended route into higher education
Kim entered Herts through an extended engineering degree with a foundation year. She says, 'The foundation year provided me with the fundamentals and in-depth engineering knowledge, as well as new friendship groups. It was during that year that I met one of the best mechanics/physics teachers in my entire life and found inspiration through his teaching. The class collectively upskilled quickly in a short space of time where we became close friends and were competitive with our results aiming for 100%. The course overall has led me to exactly where I dreamed of being and I would highly recommend the extended route. This programme is an ideal alternative route to higher education as it prepares you for progression to an engineering-related honours degree'.
Future aspirations
Kim's aspiration for the future is to not only set up her business SENDplan as a fully functional support service to families, but to continue to apply herself as an engineer and pursue her career in the automotive industry.
Advice for other students and graduates
Kim's advice for other women wanting to pursue a career in engineering, 'I would highly recommend joining the Women's Engineering Society (WES). WES is a fantastic charity that supports women engineers throughout their career and provides the opportunity to form friendships and contacts, through their events and networking. I would recommend applying for all the opportunities that you see that spark your interest, and to gain as much experience as possible during your studies.'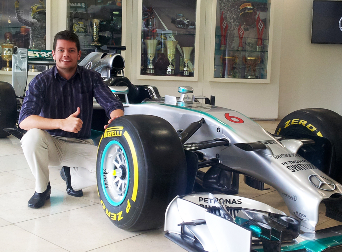 Alumni Stories
Lee Stretch
Meet Lee Stretch who has achieved great success in motorsport engineering since graduating in 2011. He currently works as a Vehicles Dynamic Engineer for Ferrari's Formula One team.
Read more stories
Find out more about this course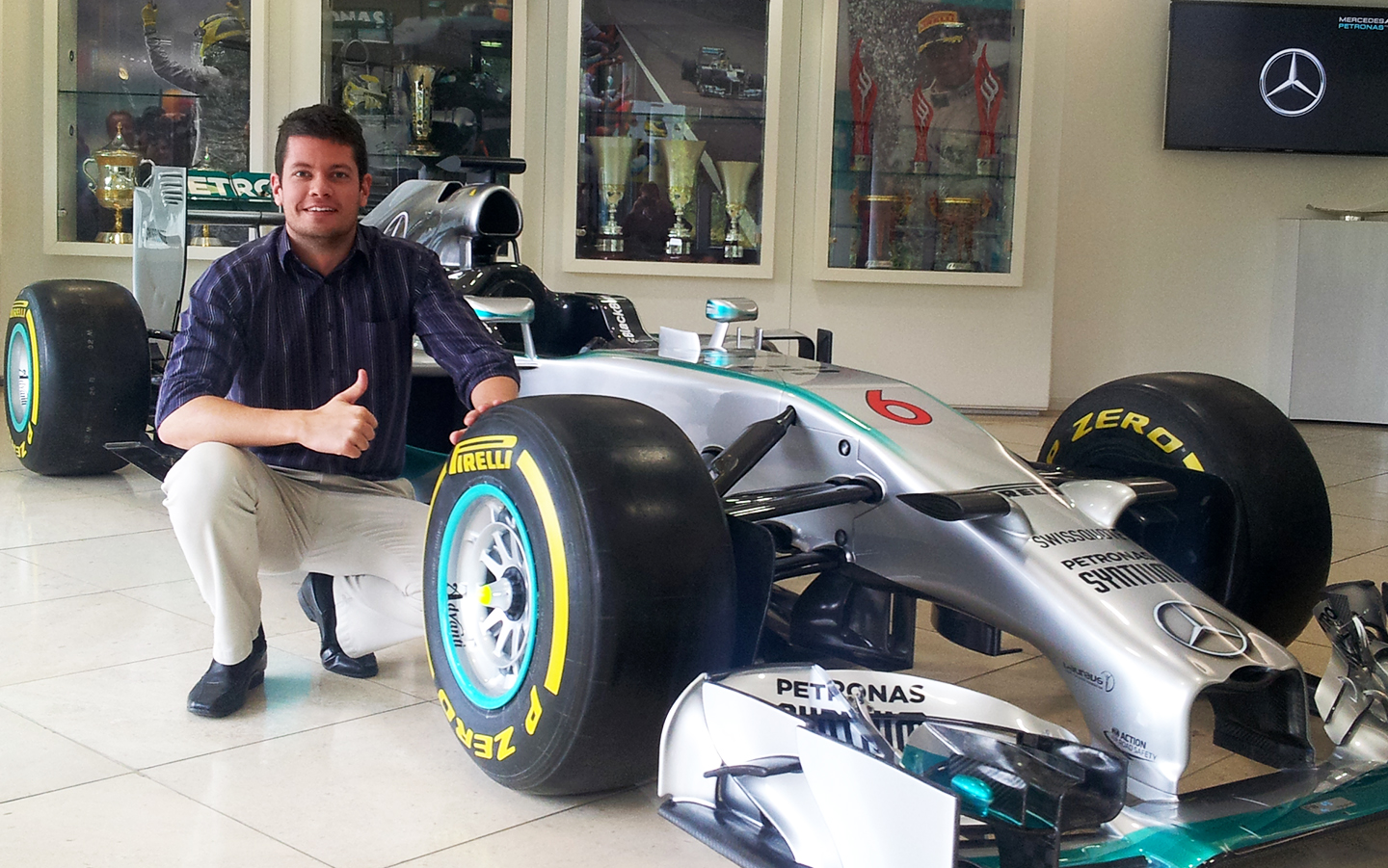 Facilities and experience
Lee made his decision to study at the University of Hertfordshire when he attended an open day, which included a visit to the Formula Student automotive workshop. 'The students had designed and built a single seat racing car which they raced against other universities. It blew me away!' His love of Formula Student became the catalyst for where he is today.
Lee felt the course itself was well rounded, covering all aspects of engineering, with a focus on design, which he enjoyed. Crucial moments of Lee's studies, from submitting his final year project, to designing a racing car in parallel with his full-time sandwich year job, taught him what is possible with determination, and a deadline.
This culminated in second place at Formula Student Germany - the best result ever for a UK team. 'Without these experiences, perhaps I wouldn't have had the guts to move to Italy.' He says, 'I've applied so many of the topics I studied at Herts to my career at Formula One. I regularly find myself reaching for my student notes from five years ago!'
Exciting career
After graduating, Lee worked with Mercedes GP as a Performance Simulation Engineer where he worked with some of the most sophisticated lap simulation tools in the industry. 'It was a very hard three years at Mercedes but equally rewarding, with the 2014 World Championship being the icing on the cake.'
Lee's passion and commitment was recognised by the only other team that he would have considered moving to - Ferrari. Lee moved to Italy and spent time learning Italian. After only six months in the role, he had contributed to next year's cooling system, and continues to develop the team's lap simulation tools. 'To help return Ferrari to the top of Formula One would be a dream come true!'
Despite working in a relatively specialised group of vehicle performance, Lee's role demands sound mechanical understanding, thermodynamics, practical design considerations and even pure mathematics in simulation. 'Communication is paramount, so all the report writing, presentation and team working skills necessary in the final two years of my degree have proved hugely beneficial.'
What's next for my career?

Employment prospects are excellent. As one of the top UK motorsport schools, our links with this sector are very strong, providing good placement and employment prospects. Almost every Formula One racing team has a University of Hertfordshire graduate in their design team. Graduates can expect to be employed in design, manufacture or testing in one of the major automotive companies in the UK or abroad. There are also opportunities with the consultancy companies that specialise in vehicle safety. Many other graduates decide to stay at the University and extend their automotive education at a postgraduate level.

As one of the top UK motorsport schools, our links with the sector are very strong, providing good placement and employment prospects. Almost every Formula One racing team has a University of Hertfordshire graduate in its design team. You can also expect to be employed in design, manufacturing or testing in one of the major automotive companies in the UK or internationally.

View our Alumni profiles

Further information - includes assessment method

| Course fact sheets | |
| --- | --- |
| BEng (Hons) Automotive Engineering with Motorsport | Download |

| Programme specifications | |
| --- | --- |
| BEng (Hons) Automotive Engineering | Download |

Additional information

Sandwich placement or study abroad year

Optional

Applications open to international and EU students

Yes

Course length

Full Time, 3 Years
Sandwich, 4 Years

Location

University of Hertfordshire, Hatfield

How to apply?

Fees and funding