MSc Molecular Biotechnology
Why choose Herts?
Teaching Excellence: You will be taught by expert lecturers and researchers who have extensive experience in academic, pharmaceutical, industrial, and biotechnology sectors (see key staff).
Industry Connections: We have strong relationships with GSK and Astra Zeneca for you to benefit from work placements and innovative guest lectures delivered by leading researchers in the biotechnology industry.
Work-Related Learning: You will have the opportunity to secure your own biotech work placement when you opt for the Sandwich pathway.
Entry requirements and key information

The normal entry requirements for the programme are:

An Honours Degree in Biomedical and related sciences with a background in molecular biology, genetics and immunology with a final classification grade of a minimum 60% with evidence of having completed a research project and practical experience in a range of laboratory techniques relevant to the course such as bacterial culturing, DNA extraction, PCR and gel electrophoresis
A professional qualification accepted as equivalent to the above; or
A qualification in veterinary science, medicine or dentistry; or
A first or second class Honours Degree in disciplines other than those described above but where the applicant, in the opinion of the Programme Leader, would benefit from, and succeed on, the programme.

In addition, all international students are required to demonstrate an English Language capability of IELTS 6.5 (with no less than 6.0 in any band) or equivalent qualification.

Institution code

H36

School of study

School of Life and Medical Sciences

Course length

Full Time, 1 Years
Part Time, 2 Years

Location

University of Hertfordshire, Hatfield

Sign up for alerts

Get access to personalised content, tailored towards your interests:

Information on your favourite courses
Tips to help you through the application process
Blogs, vlogs and advice from current students
Employability

What job can I get?

Upon graduation, you may go on to work in a broad range of fields including: biotechnology and pharmaceutical industries, academic research, medical writing/science journalism, education, or patent law. Alternatively, you may also use the MSc Molecular Biotechnology degree to underpin an application to study for a research degree such as MRes, MSc by Research, or a PhD in a related field.

Alumni success stories

See what some of our previous graduates have gone on to achieve and how their time at the university helped shaped their careers.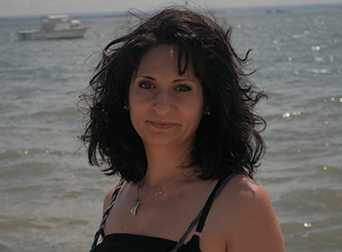 Alumni Stories
Ramona Hirschfield
Meet Ramona. Ramona's passion for science brought her to Herts, where she is planning to continue her research as a PhD student.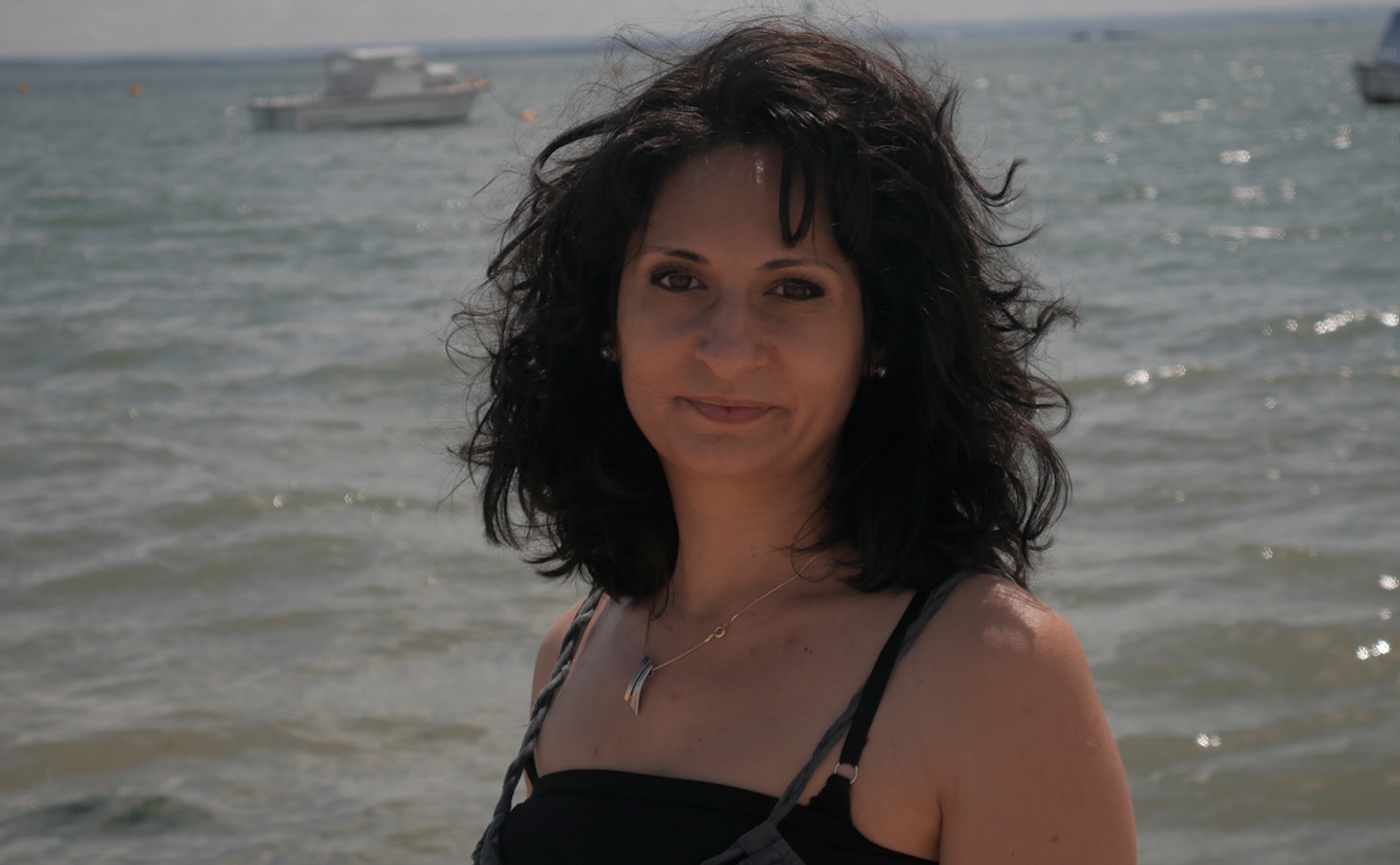 A love of science
Ramona feels at home in a lab and can spend hours looking through a microscope. This interest in science, and in particular scientific research, is what brought her to Herts.
The University's excellent facilities in the Science Building also appealed to Ramona. She says, 'I had technical support throughout my studies, and now I am confident in using most lab devices without supervision. For example, I became familiar with the epifluorescence microscope fitted with a fluorescence imaging camera. This became my favourite piece of equipment to use.'
The campus was also close to Ramona's home in London, and as a commuting student, she enjoyed studying at a campus-based university.
Academic freedom
Ramona felt in control of her research at Herts and could express herself creatively with it. With her supervisor's encouragement, this freedom led to some fantastic opportunities for her. Ramona says, 'I was able to co-author an academic paper in the Journal of Nematology, which assured me that the work I was doing was of value to my field.'
Ramona says that some people she met on her course will remain 'friends for life'. She adds, 'We share many precious memories together. I even discovered that two of my coursemates had already met in the same building I live in. Three Herts graduates in one building! It's a small world.'
Continuing her Herts career
Ramona is planning to continue her research with the University of Hertfordshire and is waiting to be funded as a PhD student. Ramona says, 'I love what I do. If you have passion and dedication, then dreams can come true. Herts has been a life-changer for me.'
Professional Accreditations
Subject to validation, this course will be accredited by the Royal Society for Biology Accreditation.
About the course
Intended for graduates of the biological and biosciences, this course will provide you with specialist knowledge of molecular biology and biotechnology. This exciting and fast-moving area of bioscience is having an enormous impact on biotechnology. Analysis and manipulation of genes and genomes have provided the foundation for the development of new diagnostic methods, biological drugs and improved enzymes and proteins. New vaccines, synthetic antibodies and improved crops have also benefitted from advances in molecular biotechnology.
Alternatively, consider taking our other MSc Molecular Biotechnology routes:
Why choose this course?
You'll be taught by expert university lecturers and researchers, many having extensive research experience in academic, pharmaceutical, industrial and biotechnology sectors
Benefit from innovative guest lectures, delivered by leading researchers in the biotechnology industry
Immerse yourself in our modern Science Building. We offer exceptional facilities for you to practice the latest techniques in QPCR and genome editing and molecular cloning. Use our laboratories for DNA analysis, genomics, proteomics and bioinformatics.
Upon graduation, you will be equipped to gain employment in a wide range of roles in the biotechnology industry or further postgraduate study in the bioscience field
We adopt a blended learning approach to teaching, focussing on problem-based scenarios so you can develop strong critical analysis skills. You'll have substantial exposure to practical techniques and guaranteed laboratory-based research projects
Offered as a part-time option tif you are already in employment and wish to broaden your knowledge of the industry with support from your employer.
The University of Hertfordshire was ranked 1st in the East of England for Medical Technology and Bioengineering (2023 Complete University Guide).
What will I study?
During the course you'll gain a thorough understanding of key fields of molecular biology, genetics, cell biology and protein science.In addition, the latest techniques of recombinant DNA technology, protein analysis, genomics and bioinformatics will also be introduced. You will also have the opportunity to study the latest plant and animal genome sequencing projects, gene editing technology, next generation DNA sequencing, high throughput analysis and bioinformatic data analysis. Applied molecular technologies for improvements in plant and animal systems will also be covered and will involve study of exciting new areas such as metabolic engineering and surface display systems.
The course has a strong practical basis giving you training in research methods and hands-on experience of laboratory and bioinformatics techniques such as gene knockout methods and next generation sequencing analysis. There are excellent facilities for biomolecular analysis, including cell culture, DNA and protein manipulation and you will have access to the latest equipment for PCR, qPCR and 2D protein gel analysis systems for use in laboratory practicals and during projects.
Further course information
| Course fact sheets | |
| --- | --- |
| MSc Molecular Biotechnology | Download |
| Programme specifications | |
| --- | --- |
| MSc Molecular Biotechnology | Download |
| Additional information | |
| --- | --- |
| Sandwich placement or study abroad year | n/a |
| Applications open to international and EU students | Yes |
Student experience
At the University of Hertfordshire, we want to make sure your time studying with us is as stress-free and rewarding as possible. We offer a range of support services including; student wellbeing, academic support, accommodation and childcare to ensure that you make the most of your time at Herts and can focus on studying and having fun.
Find out about how we support our students
You can also read our student blogs to find out about life at Herts.
Funding and fees

Other financial support

Find out more about other financial support available to UK and EU students

Fees 2023

UK Students

Full time

£9900 for the 2023/2024 academic year

Part time

£825 per 15 credits for the 2023/2024 academic year

EU Students

Full time

£15450 for the 2023/2024 academic year

Part time

£1290 per 15 credits for the 2023/2024 academic year

International Students

Full time

£15450 for the 2023/2024 academic year

Part time

£1290 per 15 credits for the 2023/2024 academic year

*Tuition fees are charged annually. The fees quoted above are for the specified year(s) only. Fees may be higher in future years, for both new and continuing students. Please see the University's Fees and Finance Policy (and in particular the section headed "When tuition fees change"), for further information about when and by how much the University may increase its fees for future years.

View detailed information about tuition fees

Living costs / accommodation

The University of Hertfordshire offers a great choice of student accommodation, on campus or nearby in the local area, to suit every student budget.

View detailed information about our accommodation

How to apply